The End of China's 'Weird' Architecture
The government is cutting down on the country's more bizarre buildings, which for years aimed to flaunt its wealth and cosmopolitan tastes.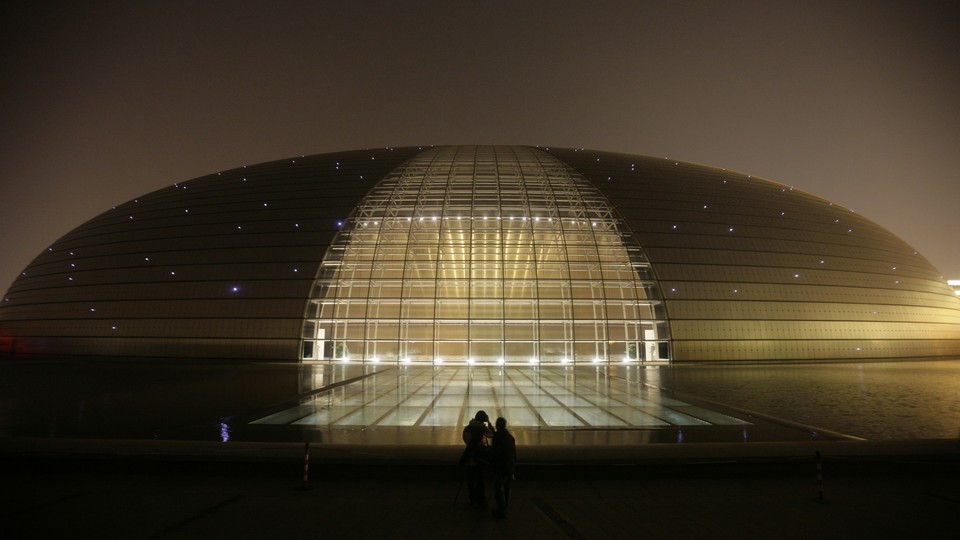 A bird's nest, a boot, an egg, a coin, a pair of trousers—some of China's most infamous contemporary buildings resemble everyday objects more than edifices. Intentionally unorthodox and frequently nonsensical, several of these architectural curiosities have been hailed as marvels, while others have been ridiculed (the penis-shaped headquarters for the People's Daily newspaper is a particularly noteworthy example). But regardless of the debatable success of their designers' ambitions, they collectively embody China's desire to assert its superpower status with extraordinary architecture.
Until now. Due to a recent announcement issued by the country's State Council and the Communist Party's Central Committee, "oversized, xenocentric, weird" buildings will no longer be approved for construction. The directive, which also bans gated communities, emphasizes a move away from the design excesses of the mostly Western architects who've long populated China's skyline with imaginative steel and glass visions that could never have been sanctioned in their home countries. As the New York architect Steven Holl told The New York Times Magazine in 2008, "In America, I could never do work like I do here. We've become too backward-looking. In China, they want to make everything look new. This is their moment in time. They want to make the 21st century their century."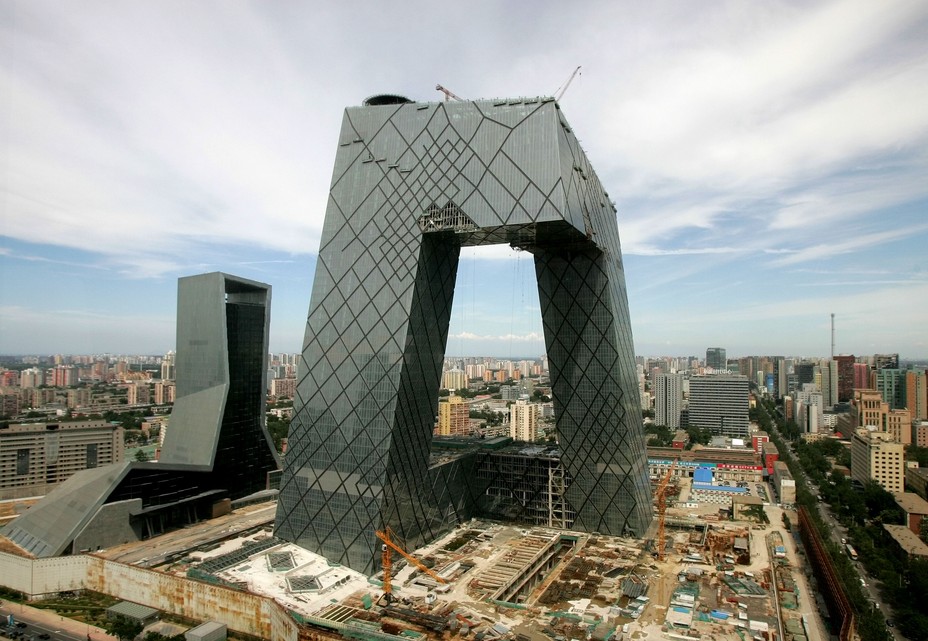 The government's ban revises what is considered "new": Instead of relying on unconventionality to evoke China's futuristic mindset, designs are now required to be "suitable, economic, green, and pleasing to the eye," nodding toward cultural tradition rather than striving for strangeness for its own sake.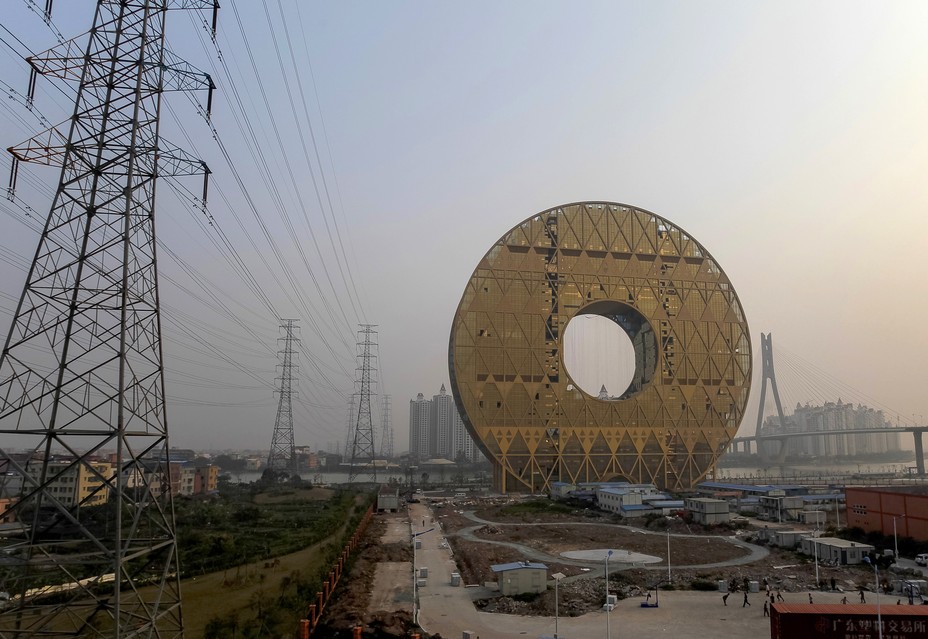 But how and why did China start gravitating toward such idiosyncratic architecture in the first place? Around the turn of the 21st century, the architecture historian Charlie Q.L. Xue explains, Chinese cities started competing with each other to become international metropolises. Flamboyant buildings by starchitects offered a quick way for cities to make a name for themselves and demonstrate both their wealth and their cosmopolitan tastes.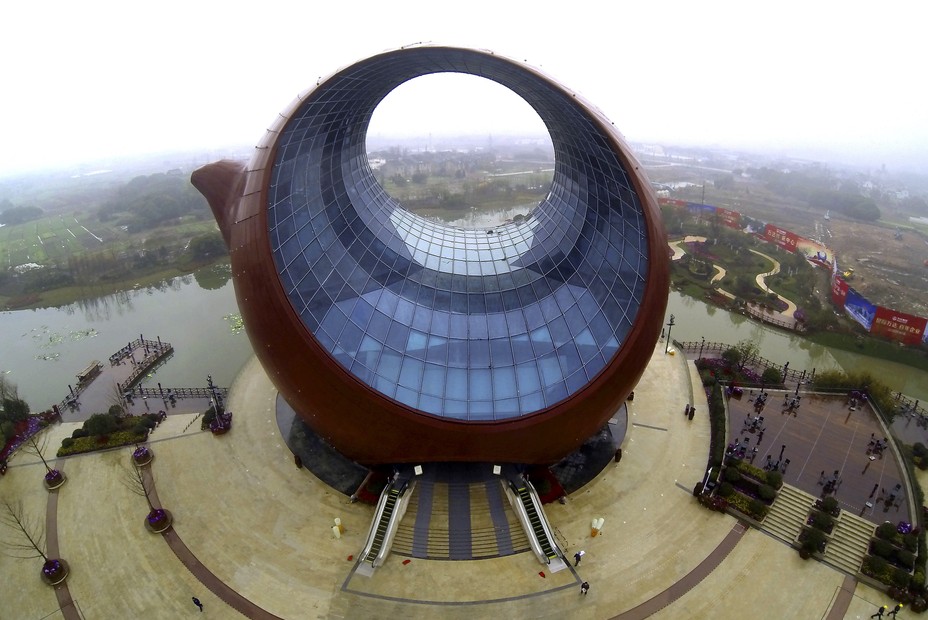 Thus China began to attract foreign architects wanting to push the boundaries of design. Luminaries such as Rem Koolhaus, Jacques Herzog, Pierre de Meuron, and Zaha Hadid found huge success in China over the past 15 years. Hadid, who's earned 10 Chinese commissions since 2005 and notably built the Galaxy Soho center and the Guangzhou Opera House, has described China as "an incredible empty canvas for innovation."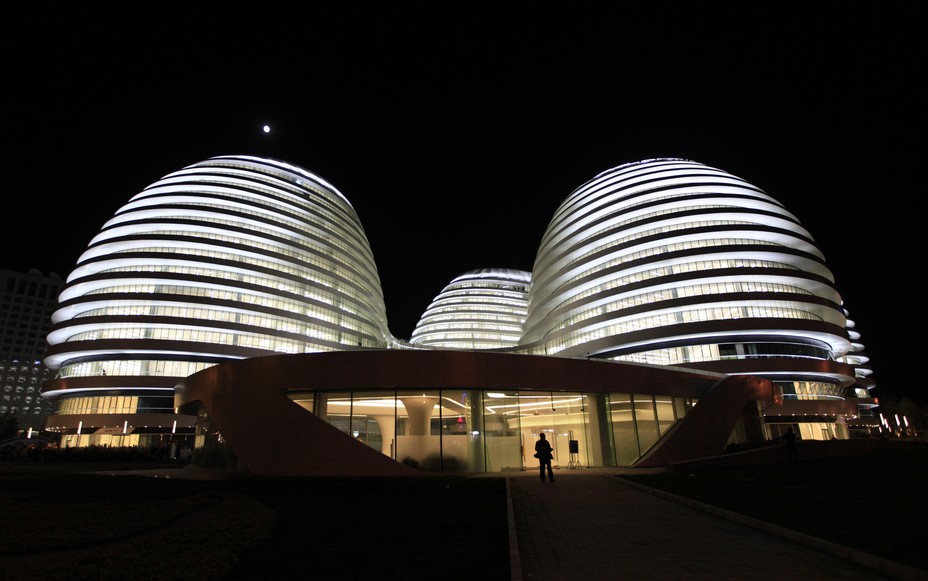 The National Grand Theater, or "Giant Egg," was built by the French architect Paul Andreu in the years leading up to the 2008 Olympics: the peak of China's architectural boldness. With the world's eyes turned toward Beijing, officials took the opportunity to use buildings like the Water Cube (or Aquatics Center) and the instantly recognizable Bird's Nest (or National Stadium) to announce China's dominance as a forward-thinking global force.
But according to Xue, the creativity came at a cost. "Building design [was] reduced to creating a photogenic image," he told me. As a result, the striking appearance of buildings began to matter more than their quality. The Giant Egg suffered numerous safety complaints after the roof of another of Andreu's buildings collapsed in 2004. According to The New York Times, scandals over safety, cost, and corruption also dogged Rem Koolhaas's CCTV building and the Bird's Nest, which was a collaboration between the Swiss architects Jacques Herzog and Pierre de Meuron and the Chinese architect Li Xinggang and the artist Ai Weiwei.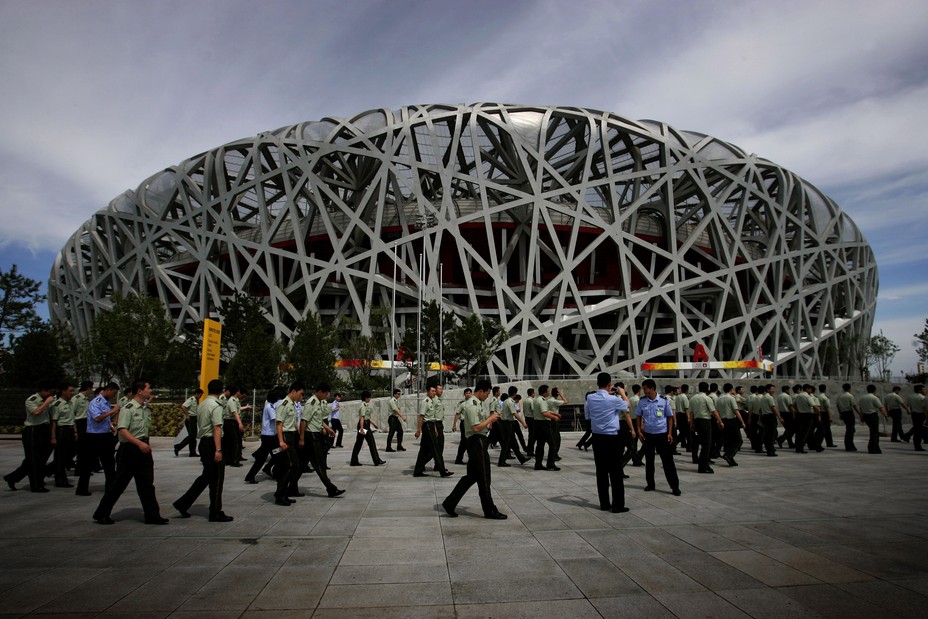 As a result, the proliferation of buildings like these—meant to bolster the country's image as future-minded and innovative—"caused great concern in China's architectural circle" and among public intellectuals, Xue said. Their discontent trickled up to President Xi Jinping, who called for an end to the trend in outlandish buildings starting in 2014; the recent mandate is the latest and most definitive backlash against it.
For Bianca Boster, the author of Original Copies: Architectural Mimicry in Contemporary China, the ban on weird architecture is linked to the government's attempts to reinforce China's leadership and cultural supremacy by restricting foreign influences. But despite the new policy favoring function and sustainability at the expense of originality, the weird buildings themselves will remain, defying gravity, circling the stars, and persisting as peculiar monuments to the imagination.