A 'Nude' Shoe for Every Woman
Christian Louboutin has added an important new style to his inclusive "Nudes" collection: flats.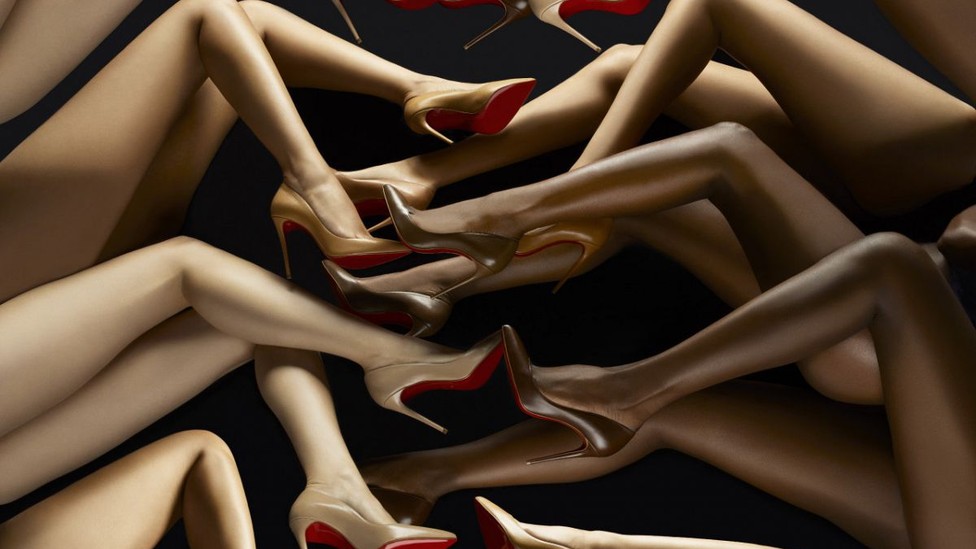 Whether the Duchess of Cambridge herself can fairly be thanked (or blamed) for the trend, the Kate Middleton effect is real: The "nude" pump has become, in recent years, a go-to shoe for many women. It's simple, and elegant, and a nice option for those who want a matches-basically-everything alternative to black. As the stylist service Urban Darling puts it: "When it comes to wardrobe staples, the nude pump in particular, is at the top of my list."
Except: Nude, as a concept and a color, is fraught for obvious reasons, full of outdated assumptions about skin tones and defaults. And pump, for that matter, is a little fraught, too: While Kate Middleton favors stilettos, what of the many, many women out there who want the slip-them-on-without-a-thought ease of nude shoes, without the teetering heights?
Enter Christian Louboutin, the consummate designer of luxury footwear. In 2013, Louboutin, taking into account the fact that the traditional approach to "nude" has excluded many of his customers, created a collection of nude styles—five shades in all. In 2015, he expanded the collection to seven shades. Yet the collection premised on inclusivity—whose "Nudes" range from "porcelain" to "deep chocolate" in hue—were missing a crucial component. While they included stiletto pumps and t-straps … they did not include practical, comfortable flats.
Now, Louboutin has rectified that. The latest item in his ever-expanding "Nudes" collection is a ballerina flat named, in vaguely anthropomorphic Louboutinian parlance, "Solasofia." It costs $595, and is made of a soft nappa leather that is designed to mimic, The Cut notes, the feeling of skin.
Which means: Yet more options for women who want nude footwear! Louboutin's flats, like the other styles, are presented to consumers as makeup might be: "Find your match," the website offers. And they are, in their shades and in their attempts at inclusivity, not just another instance of fashion and social progress productively entwining; they are also yet another reminder that diversity is good business. ("I have clients from every continent and want to make them happy!" Louboutin explained of his initial expansion of his color palette.)
Solasofias are expensive shoes, like any of the designer's offerings are; Louboutin may have created them "for all women," but it certainly doesn't follow that all women can have them. His designs, though, are widely imitated, and quickly trickle down to lower price points. What the new, color-varied "Nudes" suggest is that fancy shoes, in all their range, are joining emojis and Barbies and Band-Aids in helping to create a consumer culture that is incrementally less limited, and incrementally more inclusive, than it was before. They're taking baby steps, as it were, but steps nonetheless. "Every woman needs a nude shoe," the designer Shoes of Prey announces. Now it might be possible for more women, whatever kind of "nude" they may be, to have one.