Remembering Umberto Eco
The prominent Italian thinker fused all of his passions into his writing.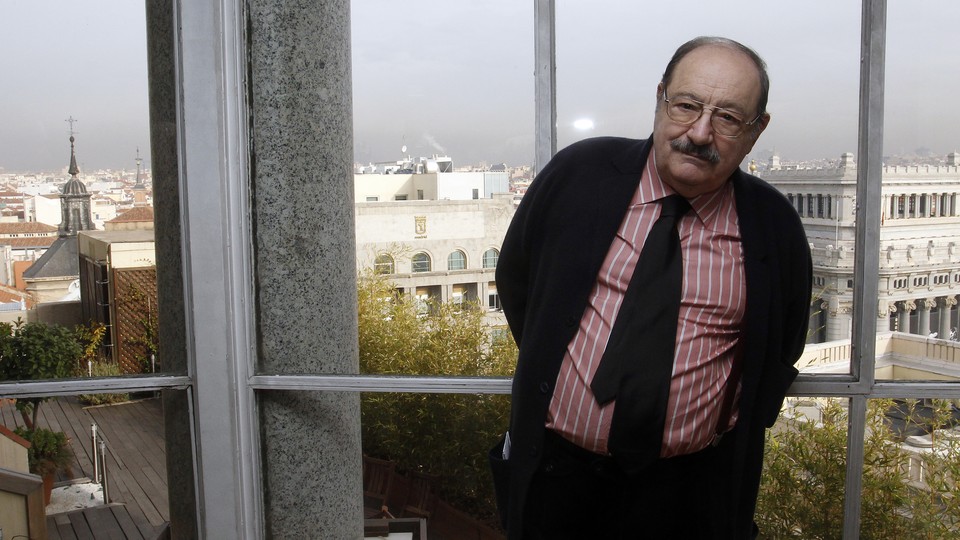 Umberto Eco, the influential Italian semiotician, cultural critic, philosopher, essayist, and novelist, died at 84 on Friday. Bompiani, his Italian publisher, along with local reports, confirmed that the widely revered writer and intellectual had been battling cancer.
The day had already been marked by the loss of Harper Lee, a literary giant whose fiction elucidated contemporary racial injustice in America. Eco was no less of a towering figure, one whose work often dealt with the abstract, the historical, and the undecipherable.
Born in northern Italy in 1932, the son of an accountant and an office worker, Eco's efforts transcended genres, boundaries, and centuries. Fittingly, he later spent many years teaching at the University of Bologna, frequently touted as Europe's oldest university.
Eco is perhaps best known for his first novel The Name of the Rose, a theological whodunnit set in the 14th century, which was published in 1980. Don't be dulled by this synopsis: The book sold millions of copies, was translated into dozens of languages, and spawned one mediocre Sean Connery flick.
That's also not to say he wasn't an authority on modern pursuits. "Did you know," Eco bragged to an interviewer, "that I once published a structural analysis of the archetypal Ian Fleming plot?"
He was also a sharp-witted columnist, a sharp-elbowed critic, a satirist, and, after a childhood under the rule of Mussolini, a vicious anti-fascist. Eco was also a genius by most accounts; he spoke Italian, French, Spanish, German, and English. And he played the trumpet.
Writing in The Atlantic in 2012, Rebecca Rosen noted Eco's fondness for lists. "We like lists because we don't want to die," he said at the time.
He felt similarly about laughter, once telling an interviewer, "Laughter, and why we laugh, always fascinated me. Man is the only laughing animal because, unlike other animals, we know we have to die. Laughter is a way to tame death, a way not to take our death too seriously, by not taking too seriously our life."