The High-Def Majesty of Planet Earth Returns
Stoners, tech-heads, and naturalists rejoice: The BBC documentary series will get a new season 10 years after its landmark debut.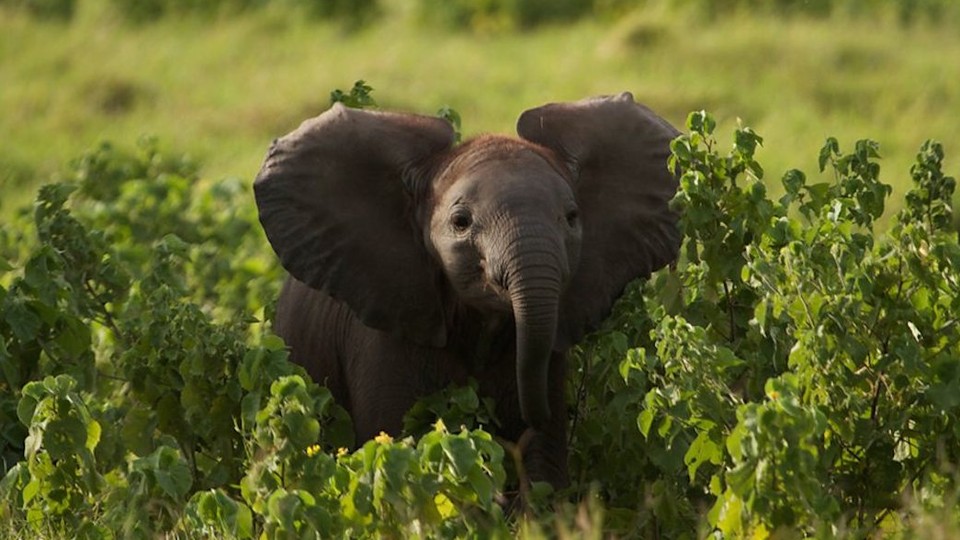 Anyone who's visited an American Best Buy in the last 10 years has almost certainly seen widescreen TVs playing images of sweeping vistas from around the world—from gleaming snowcaps to the subterranean world of caves to vibrant jungle canopies. They're the same scenes of visual splendor that first found enormous popularity in Britain and that may soon find a new legion of fans worldwide: The BBC has confirmed that its nature documentary series Planet Earth will return a decade after the original served as an inadvertent advertisement for the high-definition revolution. The new series will debut later this year with six episodes presented by the famed naturalist David Attenborough, who provided narration for the original show and who's considered a national treasure in Britain.
When it was released in 2006, Planet Earth was simply the latest (and the most expensive) in a long line of BBC nature documentaries, though it was the first to take advantage of the development of high-definition filming techniques. Planet Earth 2 will be similarly forward-thinking—it's been shot with ultra high-definition cameras over the last three years, employing drones and remote recording. It'll likely serve as a similar native commercial for 4K televisions, the industry's next big product, which have so far struggled to find TV content to match their ultra-detailed pictures. But just as Planet Earth helped boost advances in TV technology, HD images sparked a remarkable resurgence of interest in nature documentaries, with the show breaking ratings records in both the U.S. and the U.K.
Attenborough's return to Planet Earth 2 is fitting and auspicious for the series. He's been narrating nature documentaries for the BBC since the mid-1950s, including the legendary Life on Earth (1979), The Living Planet (1984), and The Blue Planet (2001). It might seem tempting to call Planet Earth 2 a swan song for the presenter, who's 89, if only he weren't so busy with other projects—he made five nature shows in 2015 alone. Still, his measured tones are largely unfamiliar to global audiences, since BBC shows are regularly redubbed for international viewers. The U.S. version of Planet Earth used Sigourney Weaver's voice, which was thought to be more familiar to Americans, and it seems likely the new series will get the same treatment.
The original Planet Earth also produced a (less well-received) film spinoff called Earth, narrated in Britain by Patrick Stewart and in the U.S. by James Earl Jones. It made $109 million worldwide and is also getting a sequel called Earth: One Amazing Day in 2017. Though these serve as mere footnotes to the sterling work of Attenborough and the BBC's Natural History Unit, it's fascinating to examine the commercial implications of a work that, on paper, seems so resolutely un-commercial.
Perhaps the most surprising factor in the original series's success was its appeal to an unlikely demographic of viewers: potheads. The majesty and cruelty of Earth's creatures, seen dwarfed by the backdrop of the deserts, rain forests, and oceans in which they live, is catnip for an audience that's under the influence. In America, the phenomenon is so widely recognized that Jimmy Kimmel filmed a spoof version narrated by Snoop Dogg. A petition to have the rapper "narrate a whole season" of Planet Earth has more than 64,000 signatories, and his fans may now have their chance—at least, if Sigourney Weaver's busy.