Is Creative Television Bad for Business?
ABC seems to think so, ousting its president after he shepherded an explosion of original and inclusive programming.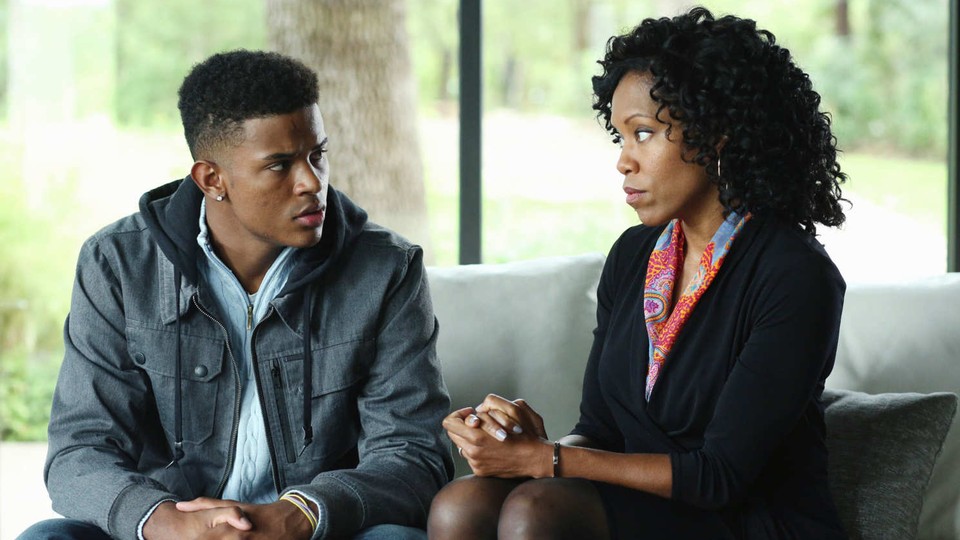 On Wednesday news broke that ABC's entertainment president, Paul Lee, had been ousted in a power struggle with higher-ups at Disney. The reasons are clear enough: Out of the "Big Four" TV networks (ABC, NBC, CBS, and FOX), ABC's ratings have dipped to the bottom of the pack. But the larger ramifications are more complex, and disheartening. During his tenure, Lee shepherded much of the network's recent explosion of acclaimed programming, encouraging a slate of shows that were original and inclusive. The result was that ABC lost advertising dollars and Lee lost his job. As network television seeks to define itself in a world increasingly glutted with online rivals, his departure is an ominous sign.
Lee's successor is Channing Dungey, a veteran at the network who reportedly has a close relationship with its biggest creative personality, Shonda Rhimes. She'll be the first African American woman to run a television network—an exciting milestone that fits with ABC's recent focus on underserved demographics in the TV-viewing audience. Since the success of Rhimes's Grey's Anatomy in 2005, ABC has haltingly moved towards a strategy that embraces women and viewers of color, with Lee in particular encouraging that trend.
Some of ABC's problems are not of Lee's making. Unlike CBS, NBC, and Fox, the network doesn't show any NFL games, which are a huge ratings booster and revenue generator since the sport is actually watched live. (ESPN, another Disney property, took the NFL from ABC in 2006.) But according to The New York Times report on his resignation, Disney executives were unhappy with Lee's focus on prestige programming that got better reviews than ratings. Ben Sherwood, the chairman of the Disney-ABC Television Group, reportedly "wanted ABC to focus more on CBS-style procedural crime series like NCIS, while Mr. Lee continued to back serialized dramas like Scandal and American Crime."
It's hard to know what part Dungey will play in this vision, since she herself helped bring shows like Scandal (created by Shonda Rhimes) and American Crime (an anthology series created by the Oscar-winning screenwriter John Ridley) to fruition. Other shows that became ABC hits under Lee's tenure were How to Get Away With Murder, a Rhimes-produced serial drama that won an Emmy for Viola Davis in its first season; Black-ish, a celebrated sitcom about an African American family; Fresh off the Boat, a similarly acclaimed Asian American comedy; and Quantico, a twisty FBI thriller starring the Indian actress Priyanka Chopra.
While all these shows get solid ratings, they can't hold a candle to the monster hits CBS has in its NCIS, CSI, and Criminal Minds families—dependable crime procedurals that new viewers can easily jump right into. CBS's shows tend to skew much older, while ABC does better in the youthful demographics favored by advertisers. But even ABC's biggest hits (like the long-running sitcom Modern Family) can't emulate the success of CBS's The Big Bang Theory, which remains network television's most-watched show.
The idea that ABC could leapfrog CBS, a decades-long ratings powerhouse, is ludicrous, but The Times' reporting seems to confirm that Disney might look to back away from the risk-taking that made Lee's tenure so interesting. American Crime was never going to be for everyone, but it's fresh and challenging for network television, and won awards when pitted against the biggest prestige miniseries projects from premium networks like HBO and FX.
Two shows produced with ABC's corporate partner Marvel (Agents of S.H.I.E.L.D. and Agent Carter) haven't quite been the smash hits Disney hoped for, but have evolved into cult favorites with serious staying power. Lee, an Oxford-educated Brit, was often very upfront about his particular tastes, defending the reviled (and quickly-canceled) men-in-drag comedy Work It as something that appealed to his sensibilities, and keeping the odd (and little-watched) medieval musical spoof Galavant on the air for two seasons, surprising even that show's creators.
Still, his choices worked more often than they didn't, and Lee's wise move (with his team of smart lieutenants, including Dungey) to double down on talented showrunners like Rhimes and seek out audiences of color with shows like Black-ish and Fresh off the Boat made ABC stand out. Network TV is littered with dull procedural crime dramas; in recent years, ABC has dared to be interesting. Time will tell if that's a model networks can still embrace.