The New Yorker Presents: Quirky, Eclectic, Fascinating
The new Amazon show offers an uneven but intriguing mix of investigative journalism and whimsical storytelling.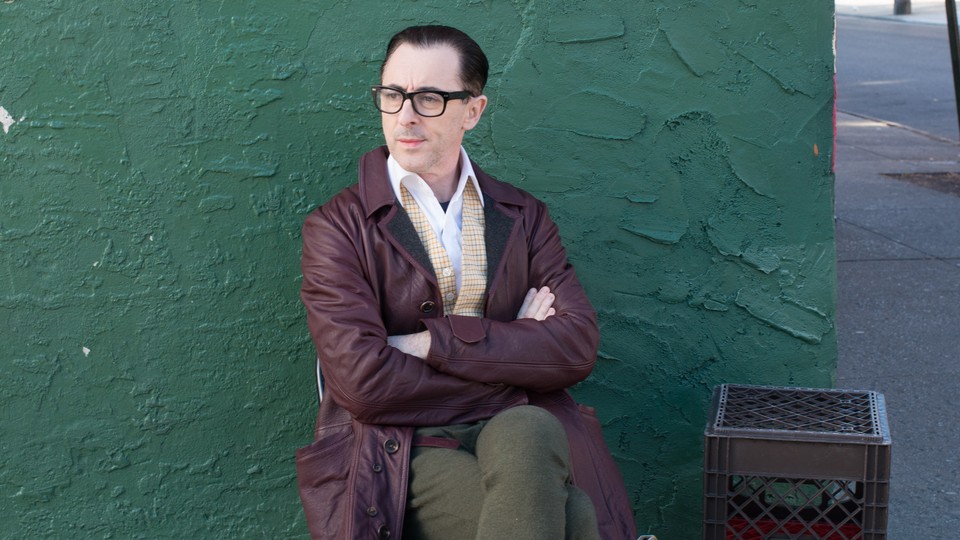 The kind of dramatic whiplash offered by The New Yorker Presents is rare indeed among television shows. The new Amazon series, an anthology of half-hour episodes made up of smaller vignettes, covers the broad range of topics you might encounter in any one issue of the storied magazine, from a chilling documentary on a police shooting of a homeless man in Albuquerque to more whimsical humor pieces starring Alan Cumming or Paul Giamatti, all delivered in a necessarily breezy tone that avoids an air of self-importance. The result is a mixed bag, but one that—like the magazine—offers the opportunity to pick and choose as you go.
In that, the show seems well suited to Amazon's bulk-release strategy, and as with many streaming series released in their entirety, it's good to go into The New Yorker Presents knowing that it starts a little slow. The first episode includes an interview with the performance artist Marina Abramović that only skims the surface of her rich (and controversial) body of work. That's followed by a humor piece, scripted by Simon Rich (a New Yorker contributor and the creator of the TV show Man Seeking Woman), that has an intriguing cast (Cumming as God, speaking to a demented man played by Brett Gelman) but provokes only mild chuckles. The New Yorker's humor isn't everyone's cup of tea, of course, but its profiles usually go much deeper, making the half-hour format feel somewhat limiting.
But the main news piece of the first episode—about the UC Berkeley biologist Tyrone Hayes and his investigation into the effects of pesticides on amphibian ecosystems—feels much more thoughtful and fully realized. Fortunately, every episode has something as weighty and well-reported as this piece: segments that unpack complex topics in intense detail. The piece about the aforementioned police shooting in Albuquerque is sober and powerful, and an illustrated essay (basically an animated short) about black migration in the U.S. is more impressionistic but equally affecting. Other comedic material, like an interview with the father of the legendary Times Square performer Naked Cowboy, has a personal touch that's missing from talks with more famous figures.
The show has some self-awareness about its lurches in tone. One episode begins with a look into the magazine's story meeting, headed by the editor in chief David Remnick. The ideas pitched are all fascinating, but the subjects range from criminal justice and prison reform in the United States to environmental curiosities in Antarctica. It's a reminder that the magazine's variety is part of the fun, even if it doesn't always make for compelling television. At times, episodes seem to aim for more thematic clarity—one focuses on food—but even this additional organization doesn't offer a total fix.
For all its foibles, The New Yorker Presents is distinguished by feeling original. The glut of streaming shows on Netflix, Hulu, and Amazon so often strive to replicate what's previously succeeded on TV—crime shows, superhero shows, antihero shows, and "prestige dramas" with lots of nudity and violence. But the medium is primed for experimentation more than anything else: Not every show has to be (or should be) a serialized work that requires the viewer to binge every episode back-to-back to get the full experience.
This is perhaps the best context in which to appreciate a show like this one. Its hand-drawn cartoon sequences and brief vignettes in the magazine's offices lend it specificity and character, and keep it from simply being a collection of short documentaries. And its highs are investigative journalism at its very best, work that's strong enough to justify future seasons (perhaps produced with a little more thematic focus). If viewers stumble upon a segment that lags—well, that's what the fast-forward button is for.