My 2016 Oscar Predictions
Basically, bet on The Revenant.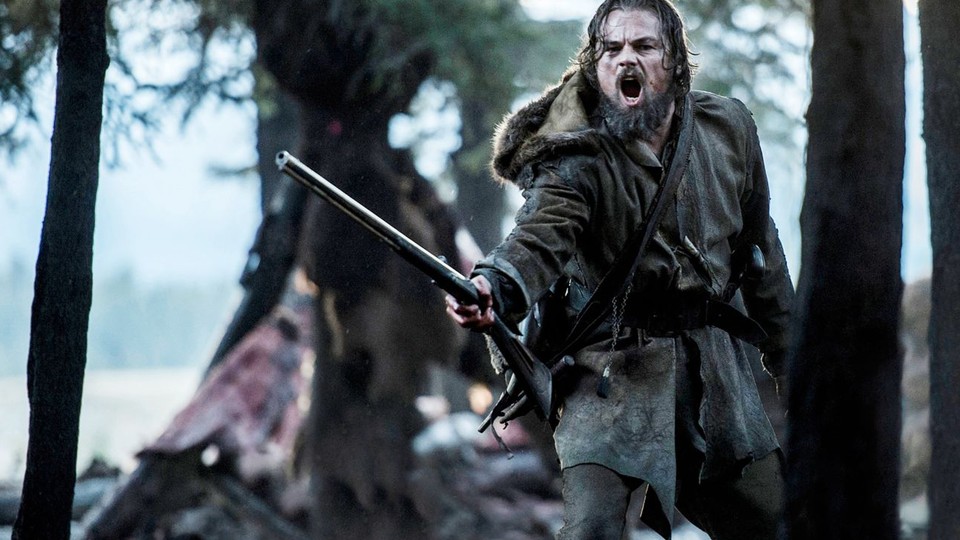 Having already offered my idiosyncratic take on the movies of 2015, as well as some preliminary thoughts on the Oscars when the nominations came down, I thought I'd get right down to the business of predicting the lucky few who will be toting statuettes as they exit Hollywood's Dolby Theater late Sunday night.
First, my annual caveat: Several years back, I not only predicted that Avatar would win Best Picture over The Hurt Locker, I wrote an entire piece explaining why it was essentially inconceivable that the latter would prevail. (Rarely, if ever, have I been so happy to be so wrong.) So take these predictions with that rather large helping of salt in mind.
At the same time, over the past two years I've gone 12 for 12 in the "major" categories and 17 out of 20 in my overall picks. So perhaps I've finally learned something. (You can find those predictions here and here.) As always, I do not encourage readers to wager based on my picks. But if anyone out there should just happen to do well as a result, I'll gladly make my mailing address available for any gratuity deemed appropriate.
Finally, as before, I'm only going 10 deep among the categories, so those of you seeking picks for foreign language film, docs, and in the technical categories will have to look elsewhere. (Scratch that: Son of Saul is a lock for foreign film; trust me.) Onward …
---
Best Picture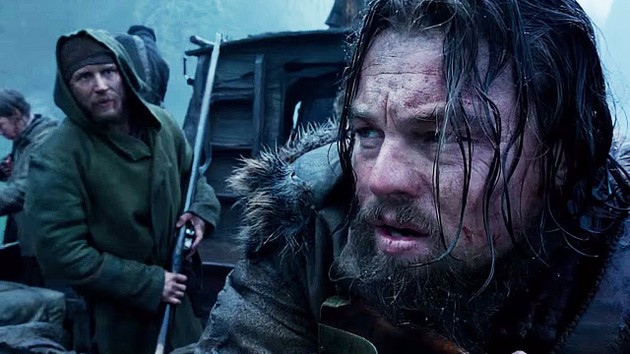 Nominees: The Big Short, Bridge of Spies, Brooklyn, Mad Max: Fury Road, The Martian, Room, Spotlight, The Revenant
This has long looked like a two-picture race between Spotlight and The Revenant, with The Big Short lurking as a prominent dark horse. Initially, it seemed that Spotlight had the upper hand, but ever since the nominations, The Revenant, which is a near-lock in multiple other categories, has seemed to have all the momentum. Both Spotlight and The Big Short still have a shot here—and Mad Max offers a genuinely outside-the-box pick—but The Revenant looks to me like the favorite. Which is a pity, as I think the others are all better films.
Indeed, The Revenant isn't even my choice for the best 2015 epic about an abandoned explorer's long struggle against nature to return to civilization. That would be The Martian, which despite getting its share of nominations has nonetheless looked like an Oscar non-starter pretty much from the outset. (This, despite the fact that it is a much better movie than, to cite two obvious comparisons, once-frontrunner Avatar and once-co-frontrunner Gravity.) Why so little love for The Martian? I may have more to say on the subject later, but I think as a culture we've come to mistake self-seriousness (which The Revenant has in spades) for seriousness, and to imagine that any hint of humor (which The Martian deploys artfully) is an indicator of unseriousness. This is a foolish idea on too many levels to recount here. But I can come up with no better explanation for the Golden Globes' flat-out insane decision to place The Martian in its "musical or comedy" category, which was probably a final nail in the coffin of its Oscar chances.
What will win: The Revenant
What ought to win: Spotlight or The Martian
What was nominated but shouldn't have been: Bridge of Spies, Brooklyn
What wasn't nominated but should have been: Carol, Straight Outta Compton
---
Best Director

Nominees: Lenny Abrahamson (Room), Alejandro G. Iñárittu (The Revenant), Tom McCarthy (Spotlight), Adam McKay (The Big Short), George Miller (Mad Max: Fury Road)
If The Revenant looks like a slight favorite for best picture, its director, Alejandro G. Iñárittu, is a heavy favorite in his own category. If you want to pick a sleeper, go with George Miller, whose magnificent Mad Max was, I suspect, the guilty, secret favorite of a lot of Academy voters. But this is looking like The Revenant's year, almost across the board.
If Iñárittu wins, it will be his second straight trophy following last year's Birdman. And while I was all for that award (at least against the Selma-less field), I'm less pleased about this one. Again, yes, it was a beautiful film. (We'll come to that award soon enough.) But there's simply too much wrong with it that can be laid at Iñárittu's feet: its length, its monotony, its excess—and yes, a final violent confrontation so over the top that it becomes unintentionally comic.
No one would be more delighted than I if Miller were to pull off the upset here. (Well, presumably Miller would be.) But if I had a vote it would be for someone not even nominated: The Martian's Ridley Scott, whom the Academy has perversely gone from overpraising (Gladiator was not the best picture of 2000, nor even close) to underpraising. The Martian got so many things right—the juggling of exceptional performances, the modulations of tone and pace, the interplay of Earth and space and Red Planet—that someone ought to get credit for them. Alas, this year no one will. (Rest assured: Thus concludes my belated pitch for The Martian.)
Who will win: Alejandro G. Iñárittu
Who ought to win: George Miller (or the unnominated Ridley Scott)
Who was nominated but shouldn't have been: Lenny Abrahamson, Tom McCarthy
Who wasn't nominated but should have been: Todd Haynes (Carol), Ridley Scott (The Martian)
---
Best Actor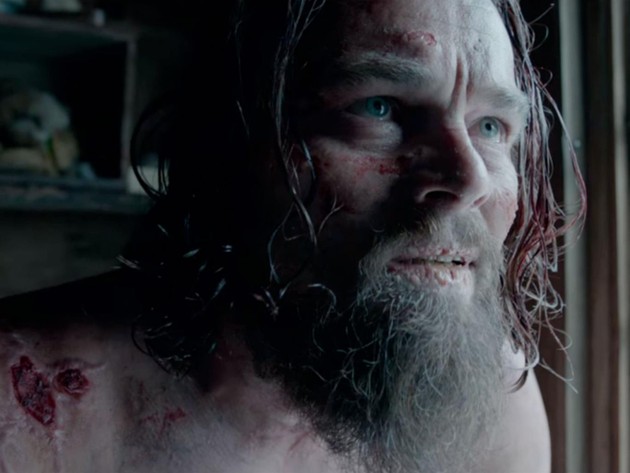 Nominees: Bryan Cranston (Trumbo), Matt Damon (The Martian), Leonardo DiCaprio (The Revenant), Michael Fassbender (Steve Jobs), Eddie Redmayne (The Danish Girl)
From slight favorite to heavy favorite to absolute lock for The Revenant: If DiCaprio leaves the Dolby Theater empty-handed, it will be an upset on the level of … well, I was going to say Donald Trump winning the presidency, but the latter is, alas, considerably more likely at this point. If you want to put some money on Leo getting his first little gold man, see if you can still find anyplace that has the odds at only 1/25; most online sites at this point are somewhere between 1/50 and 1/100. If you must pick a dark horse, go with Redmayne—but only with the understanding that you will almost certainly be wrong.
Is DiCaprio's performance striking, memorable, and visibly demanding? Beyond doubt. The more complicated question, I think, is whether it really constitutes acting—or at least whether it does so to a degree that merits the craft's highest award. Most of the actor's customary tools are left largely on the shelf: DiCaprio barely speaks throughout the course of the film and the emotional range he displays is decidedly limited. Moreover, the extreme conditions the actor famously endured over the course of the film—long stretches in snow and icy water, the consumption of some visibly repulsive substances—somewhat obviate the need for performance: One doesn't exactly need to act freezing and miserable when one is, in fact, freezing and miserable.
That said, DiCaprio is undeniably powerful in the role, and it's hard to begrudge him his hard-earned trophy, especially after his many seasons of Oscar disappointment. If it were up to me, I'd give the award to Michael Fassbender's mesmerizing turn in Steve Jobs, an indisputably elegant example of the craft of acting. But it's not up to me. Congratulations in advance, Leo. No one can say you didn't work for it.
Who will win: Leonardo DiCaprio
Who ought to win: Michael Fassbender
Who was nominated but shouldn't have been: Bryan Cranston, Eddie Redmayne
Who wasn't nominated but should have been: Johnny Depp (Black Mass), Michael B. Jordan (Creed)
---
Best Actress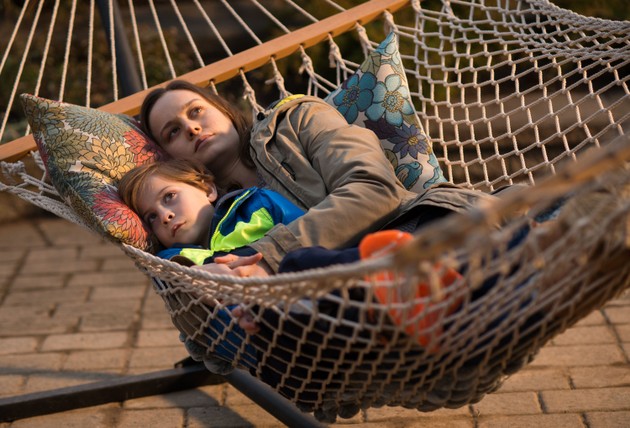 Nominees: Cate Blanchett (Carol), Brie Larson (Room), Jennifer Lawrence (Joy), Charlotte Rampling (45 Years), Saoirse Ronan (Brooklyn)
As I noted when the nominations were announced, the actress categories were jumbled by rampant category fraud, with both Alicia Vikander (The Danish Girl) and Rooney Mara (Carol) lobbying successfully for nods in the supporting category instead of up here where they belonged. (Something similar took place last year, with Patricia Arquette getting a supporting actress nomination—and win—for what was really a lead performance in Boyhood. Seriously, Academy: Take back control of your categories.) The result is a hollowing out of this category that, among other effects, enabled Jennifer Lawrence to sneak in on reputation alone. (I love the actress, but Joy was a mess.)
The heavy favorite here is Brie Larson, and rightly so. (If you want to go against the grain, Saoirse Ronan is a dark—probably very dark—horse pick here.) Room was a heartbreaking gem of a movie, and Larson was integral to almost every scene. It was a considerable surprise that it was nominated in so many categories, but it's always nice when the Academy shines light on such a small film. As terrific as Larson is in Room, however, I think she was even better in an even smaller film, 2013's Short Term 12. Don't let the inscrutable title put you off: Destin Daniel Cretton's film about a home for at-risk teens is, as I argued at the time, "a genuine stunner, a work of ardent, life-affirming humanism." Larson is every bit as good in it as she is in Room—better even. I thought she deserved to win best actress two years ago, and I'm delighted that she seems on the brink of winning now.
Who will win: Brie Larson
Who ought to win: Brie Larson
Who was nominated but shouldn't have been: Jennifer Lawrence
Who wasn't nominated but should have been: Daisy Ridley (Star Wars: The Force Awakens)
---
Best Supporting Actor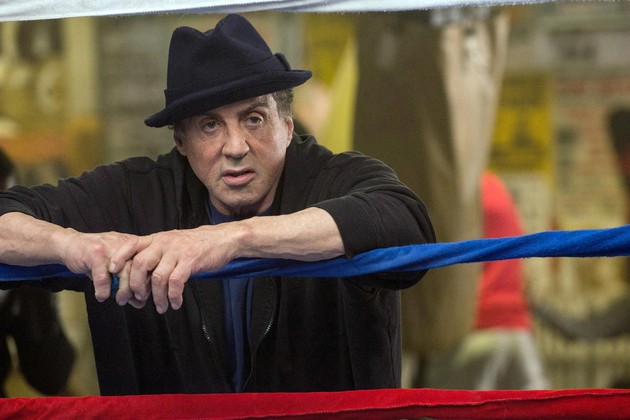 Nominees: Christian Bale (The Big Short), Tom Hardy (The Revenant), Mark Ruffalo (Spotlight), Mark Rylance (Bridge of Spies), Sylvester Stallone (Creed)
Every year there's a category—usually one of the male acting categories, which tells you pretty much everything you need to know about Hollywood egalitarianism—where there are so many worthy contenders that it seems almost cruel to limit the field to five nominees. Last year, it was best actor. This year, it's best supporting actor. This is in large part due to the presence of three male-heavy ensemble films in Spotlight, The Big Short, and The Martian. For the first, it was Ruffalo who nabbed a nod, although many—myself included—would have given it to co-star Michael Keaton. (In a weaker year, one might've made a case for Liev Schreiber or John Slattery as well.) Bale was nominated for The Big Short, but I would have opted to honor Steve Carell. And Chiwetel Ejiofor was probably the most worthy of several candidates from The Martian. But the one true snub in the category this year—especially given the awards' second consecutive year of utter whiteness—is Idris Elba, whose indelible warlord was utterly central to Beasts of No Nation.
As it is, this looks like a two-man race between Stallone and Rylance, with the former a strong sentimental favorite. It's hard to feel terribly bad about this. Creed was an unexpectedly good film, and Stallone unexpectedly good in it, and while not quite on the level of Star Wars nostalgia, Rocky nostalgia is nonetheless a powerful Force. Still, Stallone wasn't that good, and I think a nomination is reward enough for his work, especially in such a strong year. I'm a little underwhelmed by Rylance as a nominee, too, though for very different reasons. He is an immense talent—if you haven't seen his Cromwell in the BBC's Wolf Hall adaptation, you should make haste to amend the oversight—and he was by far the best thing in Bridge of Spies. Perhaps even to a fault: At times he seemed to be inhabiting a different movie altogether—an impression that was no doubt reinforced by his long absence from the second half of the film. My choice for the award would be Tom Hardy, who gave what I thought was the most clearly brilliant performance of The Revenant. For all his trials, Leo was always Leo; Hardy, by contrast, vanished so deeply into his role that it took me a few minutes even to be sure that was him.
That said, we come back to the heavyweight favorite, Stallone, and the underdog, Rylance. I know how this would end if this were a Rocky movie …. but it's probably not.
Who will win: Sylvester Stallone
Who ought to win: Tom Hardy
Who was nominated but shouldn't have been: Christian Bale, Mark Ruffalo, Mark Rylance
Who wasn't nominated but should have been: Steve Carell (The Big Short), Idris Elba (Beasts of No Nation), Michael Keaton (Spotlight)
---
Best Supporting Actress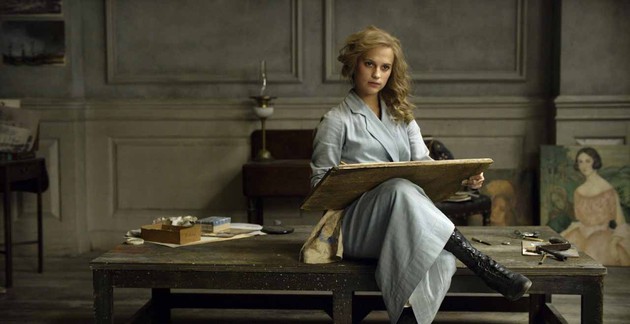 Nominees:  Jennifer Jason Leigh (The Hateful Eight), Rooney Mara (Carol), Rachel McAdams (Spotlight), Alicia Vikander (The Danish Girl), Kate Winslet (Steve Jobs)
It would perhaps be fitting if this came down to a race between Mara and Vikander, the two actresses who chose to demote themselves from competing where they belonged, up in the lead category. Each, after all, is arguably the emotional center of her respective film. Complicating matters, however, is longtime Academy favorite Winslet, who has a decent chance of pulling an upset here for her role in Steve Jobs. (Set aside that this was far, far from her best work. Precedent has shown that she has a better winning record for her so-so performances than for her truly great ones.)
In a world in which the Academy were less amenable to bullying lobbying by the studios, this would all be moot. Vikander and Mara would be up in the big leagues where they belong, rounding out a historically strong best actress category, and leaving space for some genuine supporting performances down here: say, Kristen Stewart for Clouds of Sils Maria, Helen Mirren for Trumbo, and yes, perhaps Vikander herself for her excellent turn in Ex Machina. Instead, we have this frustrating fruit basket of apples and oranges. Vikander is almost certainly the favorite—and deserves to be, if one forgives the category fraud—with Mara and Winslet as roughly equidistant dark horses. What a mess.
Who will win: Alicia Vikander
Who ought to win: Alicia Vikander
Who was nominated but shouldn't have been: Jennifer Jason Leigh
Who wasn't nominated but should have been: Kristen Stewart (Clouds of Sils Maria)
---
Best Original Screenplay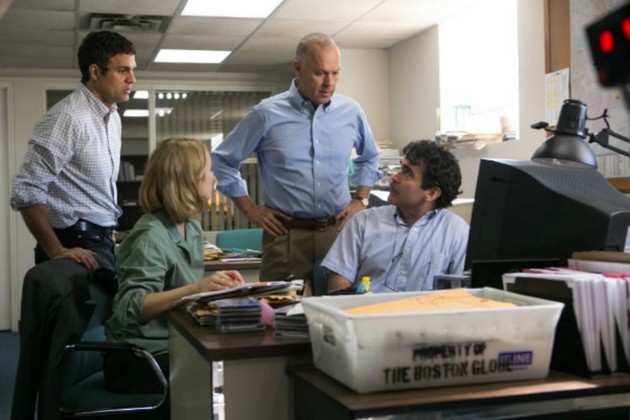 Nominees: Bridge of Spies (Matt Charman, Ethan Coen, and Joel Coen), Ex Machina (Alex Garland), Inside Out (Pete Docter, Meg LeFauve, Josh Cooley, and Ronnie del Carmen), Spotlight (Josh Singer and Tom McCarthy), Straight Outta Compton (Jonathan Herman, Andrea Berloff, S. Leigh Savidge, and Alan Wenkus)
This is the weakest I can remember this category being in years. In part that's because a few customary nominees submitted subpar work this year (David O. Russell with Joy, Quentin Tarantino with The Hateful Eight). In part it's because most of the year's best pictures were from adapted material. And in part it's just pure chance.
In any case, Spotlight is the clear class of the category, and very, very likely to be the winner—not that this will be much consolation if it misses out on its deserved win for best picture. If you must be contrarian, your best bet is probably Inside Out. But it's still a bad one.
A caveat: I've gotten this category wrong the past two years in a row, for two of my three total misses. Those were, I think, much closer calls. But if you want to pick a place to assume I'm just dead wrong, this might be it.
What will win: Spotlight
What ought to win: Spotlight
What was nominated but shouldn't have been: Bridge of Spies
What wasn't nominated but should have been: Sicario
---
Best Adapted Screenplay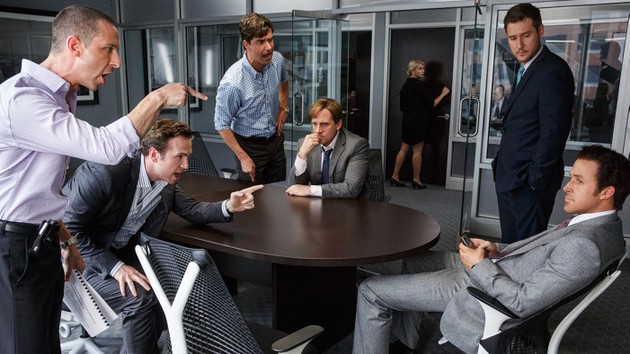 Nominees: The Big Short (Charles Randolph and Adam McKay), Brooklyn (Nick Hornby), Carol (Phyllis Nagy), The Martian (Drew Goddard), Room (Emma Donoghue)
Now that's more like it. Adapted screenplay is as strong this year as original screenplay is weak—so much so that complaints about Aaron Sorkin's Steve Jobs "snub" never got much traction. I need not relitigate my feelings about The Martian, but Drew Goddard's screenplay was exceptionally good. So, too, with Phyllis Nagy's script for Carol (one of the films most underrated by the Academy this year) and Emma Donoghue's for Room. And while I was not terribly fond of Brooklyn, I recognize that I am an outlier in that respect.
The very likely winner here—and, again, consolation-prize recipient if it loses out for best picture—is The Big Short. The script is not without weaknesses: It borrows rather liberally from The Wolf of Wall Street, there are a few too many bells and whistles, and putative protagonist Michael Burry disappears for long stretches. That said, Michael Lewis's terrific book presented an enormous challenge for adaptation, between its many characters who scarcely intersect and its necessary explanations of complex financial instruments. That Charles Randolph and the director Adam McKay managed to distill—and enliven—this material as well as they did has to be considered a triumph, and surely Oscar-worthy. If you're looking for an alternative, Room is an option. But The Big Short probably has this one sewn up.
What will win: The Big Short
What ought to win: The Big Short
What was nominated but shouldn't have been: Nothing
What wasn't nominated but should have been: Nothing
---
Best Cinematography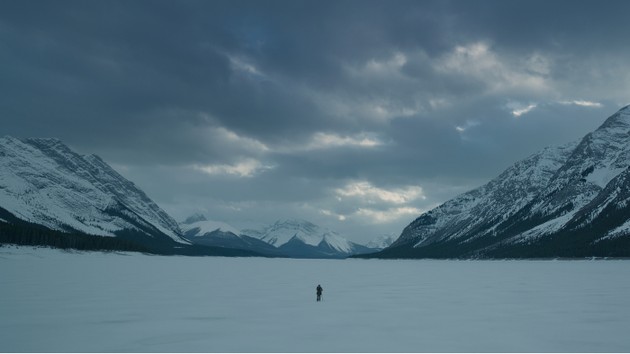 Nominees: Roger Deakins (Sicario), Edward Lachman (Carol), Emmanuel Lubezki (The Revenant), Robert Richardson (The Hateful Eight), John Seale (Mad Max: Fury Road)
Another terrifically strong category this year. It's nice to see Edward Lachman's lovely lensmanship for Carol celebrated; Robert Richardson's 70mm artistry was just about the only thing I didn't hate about The Hateful Eight; and anyone who didn't get a kick out of then-72-year-old John Seale's riotously kinetic work on Mad Max probably doesn't get a kick out of much at all. (If you must pick an upset, I'd go with Seale.)
But finally we come to the award that it is very, very difficult to dispute belongs to The Revenant. Whatever its other shortcomings, the film is a visual masterpiece, bleak and beautiful in equal parts. If he wins—and it's hard for me to imagine he won't—this will mark Emmanuel Lubezki's unprecedented third straight Oscar for cinematography, a record unlikely to be broken in our lifetimes.
The flip side of that coin, alas, is that this marks Roger Deakins's astonishing 13th nomination in the category, and will in all likelihood result in his shocking 13th straight loss. After a tremendous first hour, Sicario lost its narrative path somewhat. But it was never less than ravishing to look at. Along with Lubezki, Deakins is one of the great cinematographers of our time, and his failure to take home a statuette to date is an ongoing source of amazement and dismay. Never fear, however: He will almost certainly be back next year, and the year after that.
Who will win: Emmanuel Lubezki
Who ought to win: Emmanuel Lubezki
Who was nominated but shouldn't have been: No one
Who wasn't nominated but should have been: No one
---
Best Animated Feature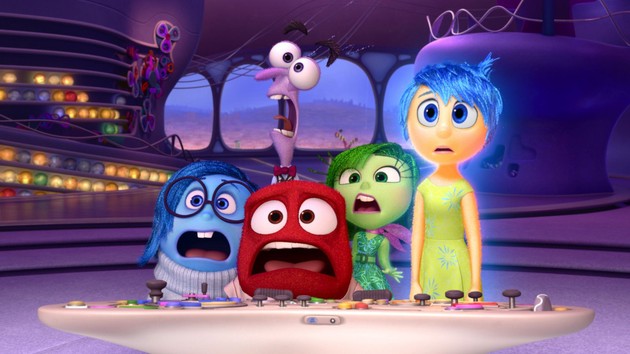 Nominees: Anomalisa, Boy & the World, Inside Out, When Marnie Was There, Shaun the Sheep
The Academy went unexpectedly arty this year, passing on two big hits—Pixar's The Good Dinosaur (rightly so) and 20th Century Fox's The Peanuts Movie—in favor of the Japanese anime When Marnie Was There, Brazil's Boy & the World, and Charlie Kaufman's latest marvelous oddity, Anomalisa. And good for them. I feel a little bad for The Peanuts Movie, but it has $245 million in global box office to console it. And it's nice to bring attention to a few smaller films.
The upshot of this, of course, is that—as much I'd be tickled by a subversive victory for Anomalisa—Pixar's other movie this year, Pete Docter's loving head trip Inside Out, is going to win handily. Take it to the bank.
What will win: Inside Out

What should win: Inside Out

What was nominated but shouldn't have been: None

What wasn't nominated but should have been: None