Maurice White, Michael Jackson, and the Excellence of Disco
Spike Lee's new film Michael Jackson's Journey From Motown to Off The Wall spotlights the same sort of work ethic that drove Earth, Wind & Fire's success.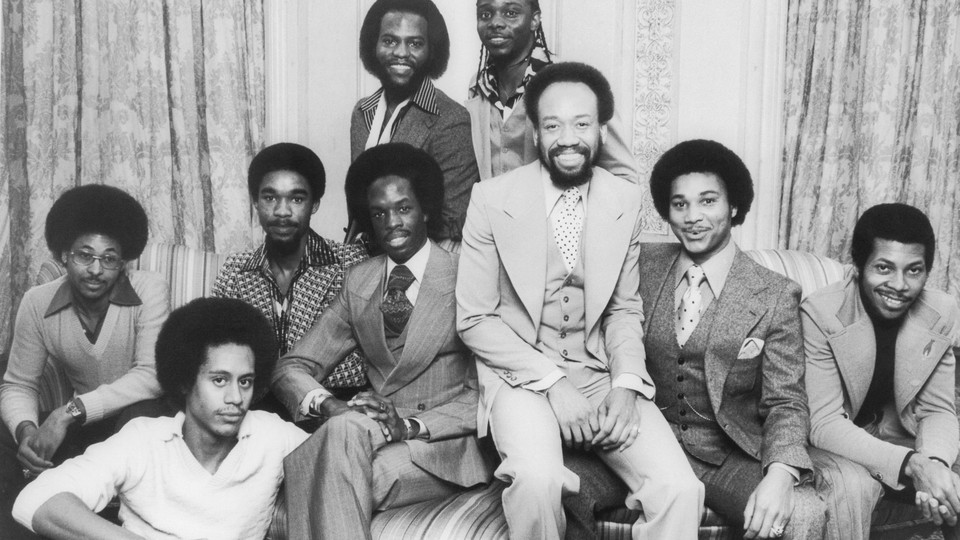 "When you see somebody's work you can see the details and if they actually truly love what they do—if they really do pay attention to the craft," Kobe Bryant says. "I think this generation, their perception has become skewed. The love for the craft becomes secondary to the love of the fame and notoriety. My generation, the Jordan generation, Bird, Magic, Michael Jackson, they focused on what they loved to do."
That quote from the notoriously uncompromising NBA vet was made not in the context of a Lakers retrospective, nor in response to a question about today's young athletes, but rather during a documentary about the actual last days of disco. Its director, Spike Lee, weaves commentary from Bryant—and from a diverse array of famous talents, including non-musical ones like Misty Copeland and Rosie Perez—throughout the hour and a half of Showtime's Michael Jackson's Journey From Motown to Off The Wall, premiering Friday. The film gleefully pays tribute to Jackson at a moment when he first staked his claim to all-time-great status, before he was engulfed in image problems. In doing so, it forcefully highlights the dedication, skill, and vision that went into some of the most joyful music that modern times have produced.
I'd finished watching From Motown to Off the Wall shortly before news broke that Maurice White, founder of Earth, Wind & Fire, had died at age 74. Jackson and White are connected in ways obvious and not. Viewers of the documentary learn that some record executives had wanted White to produce Jackson's 1979 solo debut Off the Wall, which makes sense given that Jackson was making the kind of sumptuous, full-band, R&B-rooted disco for which Earth, Wind & Fire had helped set the template (of course, both that band and Off the Wall were not neatly categorizable in any genre). Jackson instead went with Quincy Jones, resulting in one of the greatest creative partnerships of all time. Wondering what could have been is silly; "Don't Stop 'Til You Get Enough" and "Rock With You" stand next to Earth, Wind & Fire songs like "September" in the pantheon of the era's everlasting hits. As the documentary notes, Off the Wall's final song, "Burn This Disco Out," was a symbolically apt title as pop—and Jackson—moved on to new styles as the decade turned.
Both White's obituaries and the Jackson documentary make clear that in order to make people truly lose their minds on the dance floor, you've got to have a powerful mind yourself—plus training and tenacity. White began his career as a session drummer for the likes of Etta James and Muddy Waters; in Earth, Wind & Fire, he not only drummed but sang, wrote, and produced as the band scored seven top-10 albums. For all the spiritualism of their music, ambition was its driver. "We just wanted to be the best band in the whole world," White's bandmate Philip Bailey recalled to Billboard. "Maurice had a fierce work ethic, and we learned from him to have that same work ethic. He was the consummate perfectionist."
Jackson identifies as a perfectionist in Lee's documentary, setting up the aforementioned Kobe Bryant quote about excellence. The early parts of the film are filled with testimonials from people who knew Jackson in his days with the Jackson 5 and the Jacksons, when he would practice his singing and dancing endlessly and quiz older stars in detail about how they achieved success. In 1979, on tour with his brothers but yearning for the creative freedom that he would soon be granted, he wrote a manifesto that is shocking in its determination and its prophetic accuracy:
MJ will be my new name. No more Michael Jackson. I want a whole new character, a new look, I should be a totally different person … I should be a new incredible actor, singer, dancer that will shock the world. I will do no interviews. I will be magic. I will be a perfectionist.  A researcher. A trainer. A master. I will be better than every great actor rolled in one. I must have the most incredible training system to dig and dig and dig until I find. I will study and look back on the whole world of entertainment and perfect it. Look back on the world of entertainment and take it from where the greats left off.
Lee's documentary spends almost half of its running time in a fascinating track-by-track dissection of Off the Wall, featuring analysis both from present-day figures like Questlove and Mark Ronson and from people involved in the album's creation, like the engineer Bruce Swedien. The result is a portrait of the late '70s pop machine—session players and co-writers and producers and A&R men—brought to heel by the creative power of Jackson and Jones. The songwriter Siedah Garrett testifies about Jackson using his voice to demonstrate instrumental parts for musicians to recreate. "He didn't play it, but he sang it," she says, seeming totally awed. "And if you didn't play it like he sang it, he would sing it until you played it like he sang it."
This is an image at odds with the idea that dance music simply flowing from some primal groove tapped into by instinct. And it reflects Maurice White's way of working, too. "I had a vision, and music was playing in my head that I wanted to bring through," he told Billboard not long before he died. "What I had in mind was exactly what Earth, Wind & Fire became." His younger brother Verdine, still the bassist for Earth, Wind & Fire, actually shows up in the Off the Wall documentary for a segment where the question of elemental passion versus hard work comes up. He's very clear about the answer. "No, no, you got to put in the work, man, you got to put the time in," he says. "Really, man, it's love that you're putting in. Because the people that do this stuff, we love what we do."