What Will the Sound of Jazz Be in 2016?
After a year in which musicians got unusual crossover attention, the New York City Winter Jazzfest forecasts a year of innovation, vitality, and diffusion.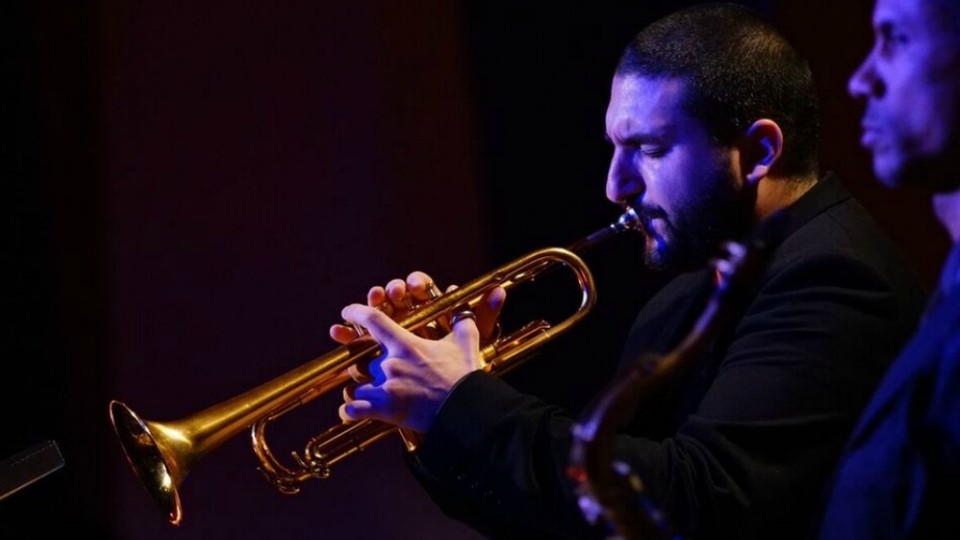 As Ornette Coleman, one of 2015's most notable departures from the jazz world, memorably argued, tomorrow is the question. If jazz came back in 2015, as some observers have suggested, where will it go in 2016? The New York City Winter Jazzfest, an annual January event around Greenwich Village, has typically served as a good lodestone for where the music is going in the year ahead. And if this year's festival serves that purpose, the jazz world can look forward to year of vitality and wide diffusion.
Winter Jazzfest isn't the fanciest festival, and it doesn't have the biggest names, but it's the single best ticket for serious jazz fans interested in fresh sounds and ideas. The event was larger than ever this year, offering more than 100 different musical acts over 10 venues. On Friday and Saturday nights, listeners can jump in and out of shows at their leisure. At one time, it may have been possible to speak of the festival having a character or a vibe; at this size, it's impossible for any one listener, no matter how frenetic, to get her hands around the scope of the whole thing. A critic can only describe the festival as he saw it, acknowledging the nearly infinite other possibilities for a fellow traveler.
That's not such a bad metaphor for the jazz scene on display, either. Winter Jazzfest has always straddled a line—it's catholic in taste, but tends toward a more experimental, edgy, and younger set of musicians, playing in small venues. (You won't find Wynton Marsalis or Herbie Hancock or Wayne Shorter on most of these bandstands, though Wynton did play a disability-pride benefit Thursday.) Kamasi Washington, the young saxophonist whose name was most frequently invoked in those "Jazz Is Back!" stories, had to postpone his appearance after breaking an ankle, but a range of stars both young and aging were present, offering widely different directions in music.
Trying to speak about the sound of jazz today is a quick route to giving oneself a headache or confusing one's interlocutor. The music all springs from the same place—black music in the American south—but its styles and players come from such widely spread places as to annihilate generalization. I think that's a good sign, proof of intellectual and artistic engagement rather than splintering. In recent histories, an easily defined temporal sound has often been a sign of either stagnation and kitsch (think late jazz fusion) or of retrenchment and restriction (think of the "young lions.") In healthy times, musicians are testing the limits and possibilities of the form.
Take the three best sets I heard: Ibrahim Maalouf's combo; a solo piano by Craig Taborn; and Butler, Bernstein, & The Hot 9. Maalouf, a Beirut-born and Paris-based trumpeter, played selections from his 2015 album inspired by the great Egyptian singer Umm Kulthum. Attempts at translating world music into jazz are common, but successful translations are far rarer. Maalouf managed the trick. He took full advantage of Eastern scales, hammering them into superb modal jazz. He also captured the longing in Umm Kulthum's love songs—using the trumpet to slur, slide, and moan—and replicating some of the grave undertow of her backing musicians through clever arrangement of saxophone, piano, and bass into unison movement. The band might work over a plaintive melody for a bit, then abruptly shift tempo to a quick jazz-rock beat, keeping the tune in place but transforming the ground underneath it. The bassist Linda Oh, filling in for Larry Grenadier, was a standout.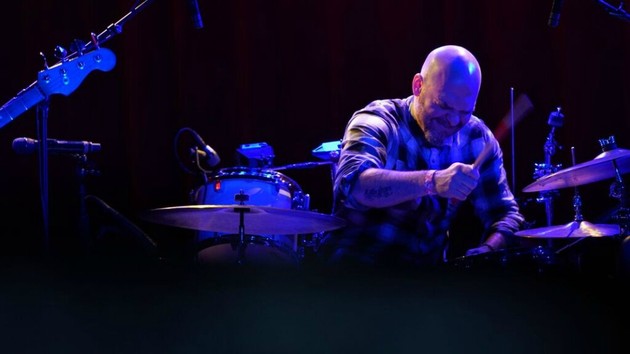 Butler, Bernstein, & The Hot 9 were equally rooted in the past. Helmed by Henry Butler, a New Orleans-native pianist, and Steven Bernstein, an impishly creative avant-garde trumpeter and bandleader, the group drafts veterans of New York's downtown scene into a little big band playing an old-school Crescent City repertoire—think Jelly Roll Morton. Butler, a force of nature, is transfixing even without the help of his horn section and Mazz Swift's violin, an inspired addition. This was wildly fun music that practically demanded dancing, but without a whiff of the two scourges of such material: retrograde, straw-boater-and-red-vest kitsch or musty, academic revivalism. If you've got a pulse and can see this band, do it.
Taborn's set was completely different—a performance unfreighted by the weight of history, or even other musicians. (An in-demand sideman, Taborn is also an excellent collaborator.) Sitting alone at a piano, he unspooled a series of songs—improvisations? Compositions? It wasn't clear—that were technically masterful but never austere or passionless. A closing tune in what seemed like funky, mindbending 11/8 time brought the audience to its feet.
One unifying thread across the festival was the power of a great drummer. Marcus Gilmore brought understated funk and a steady motor to sets by the saxophonists Mark Turner and Chris Potter, anchoring bands that might veer into ethereality without him. Mark Guiliana, newly feted from his role on David Bowie's Blackstar (and still reeling from the singer's death) played an unstoppable set to a packed house. Gilmore and Dave King stood out during back-to-back sets, halfway across the village, by the pianist Vijay Iyer's trio (with the bassist Stephan Crump) and the Bad Plus (with the pianist Ethan Iverson and the bassist Reid Anderson), respectively. The piano-bass-drum trio is one of the most basic jazz formats, and it often seems moldy and tapped out. These two bands, in very different ways, dramatically demonstrated new possibilities for the format when they formed in the 2000s. Seeing the two trios sequentially demonstrated the magic available to tight-knit groups who have been playing together for years. Iyer's trio can rise to a climax or fall to a hush telepathically; the Bad Plus closed their unannounced set with "Physical Cities," a showstopping display of rhythmic virtuosity.
This year, Winter Jazzfest's larger lineup and greater profusion of marquee names brought it into several larger venues, especially theaters at the New School. (Iyer, Turner, and Taborn all played at a showcase for ECM Records, a pivotal German label, in an 800-seat hall.) The pivot is mostly a vast improvement. It allowed the festival to present a greater range of music with radically improved sound, and to almost eliminate the painful time listeners have spent waiting in line in previous years (painful both because of missed music and often sub-freezing temperatures). There's a bittersweet edge to the transformation, though. Most jazz performances today are in respectful, hushed halls and theaters, but there's no other time or place where jazz fans can get the sensation of packing into small clubs with other rabid fans to hear the world's best jazz musicians play at intimate range. It's the closest anyone who's not eligible for Social Security can get to what Manhattan's 52nd Street much have been like in its 1950s heyday.
So it was particularly satisfying for me to end the festival Saturday with a late set at the Bitter End by Ben Williams, where my table was flush with the stage. The rising star and D.C. native played an excellent set. The material was eclectic—original tunes, but also a cover of N.E.R.D.'s "Fly or Die" and a solo double-bass "Smells Like Teen Spirit." Playing both acoustic and electric bass, Williams held a strong groove, with help from Christian Sands on keyboards and John Davis on drums. The capacity crowd hooted and hollered as they swilled overpriced Rolling Rocks. The sound wasn't great. The sightlines were bad. It was too packed. It was hot and sweaty. It was perfect.