Who Should Pay for the Arts in America?
At 50, the National Endowment for the Arts is still fighting to make the performing arts available to everyone, while the influence of wealthy donors increasingly tilts the balance.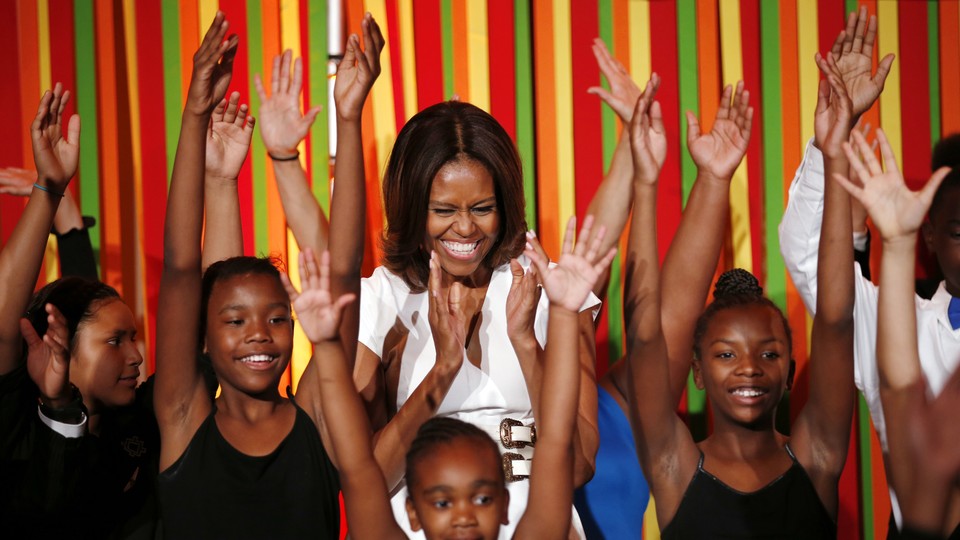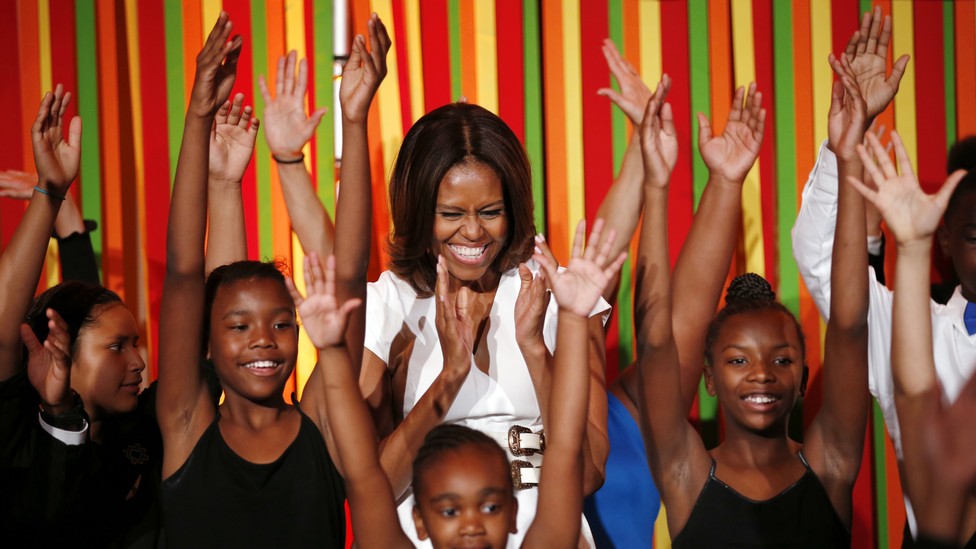 One morning last August I visited Williams College in Massachusetts to teach a workshop on "building a life in the arts" with a group of racially, geographically, and economically diverse young people working at the Williamstown Theatre Festival. Later that night I attended a show at the theater, where I saw these idealistic apprentices taking tickets from, ushering, and selling merchandise to an overwhelmingly white audience—mostly over 60 and, judging by appearances, quite well-off. The social and cultural distance between the aspiring artists at Williamstown and their theater-going audience couldn't have been more pronounced. This gulf is quite familiar to most producers and practitioners of the performing arts in America; it plays out nightly at regional theaters, ballets, symphonies, and operas across the country.
The current state of the arts in this country is a microcosm of the state of the nation. Large, mainstream arts institutions, founded to serve the public good and assigned non-profit status to do so, have come to resemble exclusive country clubs. Meanwhile, outside their walls, a dynamic new generation of artists, and the diverse communities where they live and work, are being systematically denied access to resources and cultural legitimation.
Fifty years ago, the National Endowment for the Arts was created to address just such inequity. On September 29, 1965, President Lyndon B. Johnson signed the National Endowment for the Arts into existence, along with a suite of other ambitious social programs, all under the rubric of the Great Society. Johnson imagined these programs as ways to serve "not only the needs of the body and the demands of commerce but the desire for beauty and the hunger for community."
Half a century later, the ethos upon which the NEA was founded—inclusion and community—has been eroded by consistent political attack. As the NEA's budget has been slashed, private donors and foundations have jumped in to fill the gap, but the institutions they support, and that receive the bulk of arts funding in this country, aren't reaching the people the NEA was founded to help serve. The arts aren't dead, but the system by which they are funded is increasingly becoming as unequal as America itself.
* * *
Despite early—and not inaccurate—accusations of elitism, the NEA has been a huge success. It leveled the playing field for countless arts organizations, particularly in African American and rural communities, which were often considered "too grassroots" to be funded by private or corporate philanthropy. By providing crucial financial support and cultural capital to such organizations as Philadelphia's Philadanco and the Dallas Black Dance Theatre, the NEA counteracted a kind of philanthropic redlining. As a result, these smaller groups enjoyed a reputation boost, and eventually drew the attention of local agencies and private foundations that had previously ignored them. As The Washington Post's Philip Kennicott has written, "If you want to understand Johnson's cultural agenda, you have to see it not as an appendage but integrally related to the War on Poverty and the Civil Rights Act of 1964."
For almost two decades, public arts funding was stable. But after the 1980 presidential election the NEA found itself under attack. As Ronald Reagan radically reworked the tax code to favor the wealthy and set precedents for union busting and deregulation across multiple sectors, he also went after the NEA. One of the first proposals by Reagan's budget director, David Stockman, was to slash the NEA's budget in half. The arts served as a canary in the coalmine for the devastation of federal funding for social services that began with Reagan and continues to this day.
In other words: Attacking the arts was a stealth strategy for Stockman and his ilk to articulate conservative antipathy towards the federal government specifically, and the public sector generally. Stockman's goal was finally realized in 1995—under the Clinton administration—when the NEA's budget and staff were cut by 50 percent, disproportionately affecting minority and disadvantaged communities that couldn't turn to individual mega-donors or corporate foundations to fill the gap. As a result, arts funding became more dependent on private dollars than ever before—in line with Stockman's vision.
As of 2012, the non-profit arts economy in the U.S. comprised about 40,000 arts organizations with budgets over $25,000, and another 70,000 groups with budgets less than this amount.  (Groups with budgets less than $25,000 aren't required to file form 990s with the IRS, so little aggregate data exists about these organizations.) The non-profit arts economy for these larger groups has expanded significantly since the NEA's budget was slashed in 1995: According to the National Center for Charitable Statistics, revenue increased from approximately $14 billion to $31 billion in 2012. However,  based on estimates from the NCCS and from Steven Lawrence, head of research at the Foundation Center, the distribution of funding has changed dramatically since 1995.
As of 2012, the largest source of revenue for the arts was individual giving, which at $13 billion a year makes up 42 percent of the total. That's an inflation-adjusted increase of 67 percent since 1995. Earned income (i.e. ticket sales and subscriptions) made up another 41 percent of total revenue at $12.7 billion (up 37 percent since 1995, in adjusted dollars). Private foundation support provided an estimated 13 percent ($4 billion, up 56 percent since 1995).
As of 2014, only 4 percent of all arts funding in America ($1.2 billion) comes from public sources. While funding has increased numerically, it has not kept up with inflation, leading to a decrease of around 26 percent in public art grant money since 1995.
"There's a structure in place that has kept opportunity away from certain folks," says Janet Brown, the president of Grantmakers in the Arts, a national consortium of groups that help fund the arts. "A lot of organizations and communities are as impoverished today as they were years ago."
The DeVos Institute of Arts Management at the University of Maryland recently released a report titled "Diversity in the Arts" looking at this disparity. The report was offered as a "wake-up call" to address inequality in the field, but that phrasing seems deceptive. The report recommends that funders actually support fewer minority organizations, giving "larger grants to a smaller cohort that can manage themselves effectively, make the best art, and have the biggest impact on their communities." They cite as evidence a study that finds the median percentage of individual donations to black and Latino arts groups was five percent, where "the norm" is about 60 percent for large, "mainstream" (read: white) arts organizations.
The fact that minority and community-based groups are "plagued by chronic financial difficulties" is undisputed. But what isn't being acknowledged is that these difficulties are the result of systemic economic inequality. It should come as no surprise that people in minority, disenfranchised, and rural communities don't usually have access to millionaires and billionaires who they can cultivate as donors. Nor should it shock that these organizations will suffer if the public-funding system that was helping them build capacity, gain cultural legitimacy, and become sustainable is decimated.
According to a 2011 report prepared by the researcher and arts advocate Holly Sidford for the National Committee for Responsive Philanthropy, 55 percent of contributed income in 2009 (gifts and grants) went to the two percent of arts organizations with budgets over $5 million. "It's only gotten worse, actually," Sidford told me recently. Statistics from the NCCS indicate that in 2012, one percent of arts organizations—those with budgets over $10 million—received close to 50 percent of all contributed funding for the arts. "Not only do the big institutions continue to get the bulk of the revenue," says Sidford, "but their portion of the total is going up."
The disproportionate allotment of funding to large, conservative, Eurocentric arts organizations is accepted by default and justified—or so the common wisdom goes—because organizations like Lincoln Center or the Kennedy Center serve so many more people than the smaller ones. In fact, the numbers tell a different story.
According to the NCCS's statistics, out of the approximately 40,000 arts organization in the country with budgets over $25,000 per year, there are approximately 450 organizations whose budgets are over $10 million. That means that there are 39,570 organizations who, "even if they are only serving on average 1,000 people a year, in aggregate are serving significantly greater numbers of people," says Sidford. Given these structural impediments to equity, it isn't surprising that the sector's definition of what legitimately constitutes "the arts" doesn't reflect America's evolving demographics.
"We need to get back to that place where when we say 'the arts' to someone, their mind doesn't immediately go to a big-box building downtown where it costs you $160 to go," says Janet Brown.
The NEA's current chairperson, Jane Chu, is an accomplished pianist as well as a seasoned arts advocate, but she also has some personal experience of the incalculable value of exposure to the arts. Chu's mother fled Communist China as a teenager and left her family behind to come to the United States. Chu's father was a student in the U.S. who stayed rather than return to China, eventually becoming a professor in Oklahoma, where Chu was born. "I've navigated my whole life through opposing perspectives," Chu says. "My parents … felt very strongly that the way for me to succeed was to assimilate, assimilate, assimilate. So while my parents spoke Mandarin, I spoke English. And of course I was dutifully taking piano lessons." After Chu's father died of cancer when she was 9 years old, music offered both comfort and a way to express herself.
While it's easy to dismiss funding the NEA or arts education as "extras" or "frills" that need to be scaled back in a time of fiscal crisis, the truth is that the arts help create community and foster cross-cultural understanding. By disproportionately supporting large institutions, which reach a tiny slice of the American population, mega-donors and corporate foundations use the arts to serve the one percent. Which is why a strong and robust NEA, and increased investment in public funding for the arts nationally, is needed today, more than ever.
At a moment when disdain for (and belief in the incompetence of) the federal government is widespread, it seems almost radical to propose that government programs make a difference, but evidence suggests they do. "The closer you get to where people live, the more effective you will be," Brown says. Art happens in communities everywhere, not only in symphony halls, opera houses, and regional theaters. "People of privilege have choices that people with fewer resources do not," offers Holly Sidford. "What we should be working on is giving people with fewer resources more choices, not dictating where they should go."
The NEA does what no other funder does, public or private: It provides funding to communities in all 50 states and five U.S. jurisdictions. The geographic, demographic, and income diversity among the NEA's grant recipients is unmatched by any other U.S. funder. Its Challenge America program is dedicated to reaching underserved communities, whether limited by geography, ethnicity, economics, or disability, which means nearly half of all NEA grants are awarded to institutions in poverty-stricken neighborhoods, and more than half of their grantees are small arts organizations. What's more, 40 percent of the NEA's grant-making funds are delivered at the local level through partnership agreements with 60 different state arts agencies and regional arts organizations.
Like Medicare, Social Security, and other Great Society initiatives, the NEA has long been under attack by conservatives who are ideologically opposed to an empowered central government. And in much the same way that opponents of the Affordable Care Act inveigh against socialized medicine and characterize government-run health care as incompetent and failure-prone, so too people dismiss the significant accomplishments of the NEA. But the organization hasn't just been a model for equity and inclusion. Through its partnership agreements it's provided a template for how the federal government can work effectively with state and local governments. Its Our Town program, among other initiatives, has modeled a way for government to incubate new strategies and ideas that are adopted by the private sector.
This example of the private sector building on government innovation is something Chu hopes to build on during her tenure. "On the occasion of our 50th anniversary, of course we want to celebrate the first 50 years," she told me. "But the other part is to look forward and ask, 'What do the next 50 years look like?'"
The NEA was founded to "nurture American creativity, to elevate the nation's culture, and to sustain and preserve the country's many artistic traditions." In an inclusive, pluralistic society, arts funding should reflect our increasingly diverse communities. Deliberately excluding art made by and for underrepresented communities goes against the spirit on which the NEA was founded.
If you look at the more than 1,000 projects set to receive NEA funding this year, you can see the historical (and present) richness of American culture that all but demands to be preserved and supported. A small literary press in Hawaii that mostly publishes works by Asian American and native Hawaiian authors. A Chicago children's theater that puts on performances that can be enjoyed by visually impaired audiences or those on the autism spectrum. Songwriting workshops to teach Tlingit children in Hoonah, Alaska, about their culture. A New Orleans film festival for Louisiana filmmakers. Art reflects the values, aspirations, and questions of a culture; it's a mechanism for a society to articulate how it imagines itself. The projects funded by the NEA reflect the growing diversity—and beautiful complexity—of America itself.