Breaking the Silence in the Music Industry
The downfall of a rock publicist is another sign of how speaking up about sexual predation can bring about change.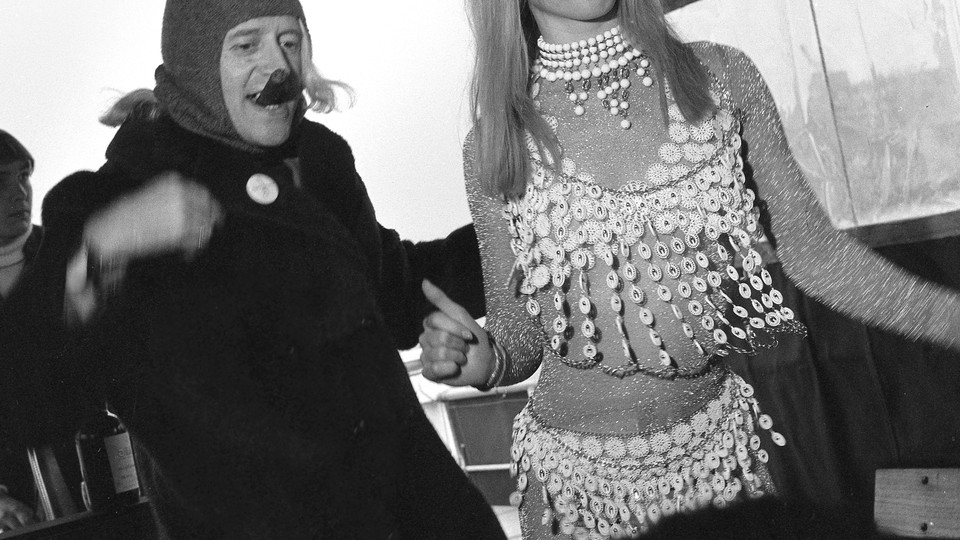 It's very easy to find examples of men employed by rock 'n' roll getting away with being total creeps. David Bowie's many appreciations in the past two weeks have mostly omitted mentions of his participation in the "baby groupies" scene of the 1970s where he took the virginity of a 14-year-old, nor have they delved much into the rape accusation against him in 1987 (he was acquitted). A British police investigation last year named 40 people in the music industry who'd participated in child sex abuse, some of whom had faced prosecution but many of whom had already died. In July, Jackie Fuchs of The Runaways told a horrifying story of being raped in front of a room full of people in 1975 by her band's manager Kim Fowley, who died in 2015.
These stories are often discussed alongside descriptions of changing cultural mores—of the permissiveness of the '60s and '70s, of drugs, of murky ideas about consent. Many are stories about men with power and fame attracting women and girls without either of those things and taking advantage of the differential. They are not stories, generally, about consequences for the men.
In fact, it's probably the expectation of no consequences that enables many of these incidents. Sexist attitudes and simple lust may fuel some men's desire to become a sexual predator, but impunity allows them to act on that desire. If the goal is for women to be able to operate in the music industry (or anywhere) free of harassment, assaults, discrimination, and predation, removing that impunity would seem like a good place to start. And that might—might—be what's happening right now.
Take the case of Heathcliff Berru, an indie-music publicist who's now alleged to have made unwanted attempts at a number of women over the last few years. This week, Amber Coffman of the band Dirty Projectors recounted on Twitter how Berru groped her and bit her hair at a bar. Soon other testimonials flooded in from women in bands, at PR firms, and elsewhere in the rock scene. Some said that Berru or one of his friends roofied them. Others told stories that amounted to him attempting rape.
Berru has now resigned from Life or Death PR, the firm he cofounded and that has represented a number of high-profile artists including D'Angelo, Frank Ocean, GZA, Cloud Nothings, Killer Mike, and Wavves, many of whom quickly severed ties with the company. In a statement, Berru blamed his actions of alcohol and drugs, said he'd go to rehab, apologized to any women he "offended," and included a line so deadpan and strange that it might be a passive-aggressive joke: "It's time to put a stop to all of this. Create a world with one less inappropriate man." Regardless of his sincerity and of whether it's okay to chalk up a pattern of sexual assault to partying too hard, it does appear he has lost his career and reputation for now.
The scandal has caused some soul-searching among members of the indie-music world. It appears that lots of people knew about or had heard about Berru regularly trying to take advantage of women, but that there had been no consequences till now. So, according to the allegations, he had, yes, acted with impunity. "Everyone is all, 'I knew he was a creep but wow,'" tweeted Judy Miller Silverman, another well-known indie publicist. "You know, you still hired him and you still supported him. And some of you worked for him."
The motif of silence and complicity is common when it comes to harassment and assault in rock. In a horrifying Vice piece last October, Rachel Grace Almeida gathered up a slew of stories from women in the industry, many of which resemble the ones that have surfaced about Berru. They range from intimate and personal—about, say, a guy whose abused girlfriend didn't speak up because he was friends with her bandmates—to higher-up: a boss making advances toward a younger female employee. None of the women or men in the article were referred to by their real names. At the end, Almeida offered a prescription for how to change things:
As it stands, there is one thing that can be done to help prevent this: a deconstruction of the fear of powerful men. Stories need to be told and people need to be called out if someone has destroyed another person's life. A man having a big job at a festival shouldn't take priority over the emotional and mental stability of another human.
Coffman has now proven the efficacy of this idea. She called Berru out. Other women followed. For now, it appears, he has faced consequences. Maybe that will be a warning to other men.
It's tempting to say we're in a moment when such attempts at countering impunity can gain more traction than before. For example: It has never been a secret that Dr. Dre assaulted women over the years, but only when the stories of those assaults resurfaced in 2015, in the wake of Straight Outta Compton's success, did Dre publicly apologize. Then again, speaking up continues to come with grave perils. Kesha's career remains in limbo because of her accusations of rape and abuse against her producer and label boss Dr. Luke.
These dynamics around sexual harassment and assault are not necessarily unique to the music industry, as historically sordid and exploitative as it may be. In December, the comedian Beth Stelling wrote about being abused by an ex-boyfriend who was also a comedian; others in the scene quickly realized who she was talking about, and named him. The tale of Bill Cosby's downfall is about the cumulative power of accusers going public at around the same time. Each of these situations has involved risks for the accusers—the threat of countersuits and counteraccusations, and the guarantee of a very unpleasant kind of publicity. But they also create the impression that the risks of treating women monstrously are higher than before, and that itself might represent progress.