What Is David Bowie's Blackstar Really About?
Mysterious and gorgeous, his 25th album obsesses over ego.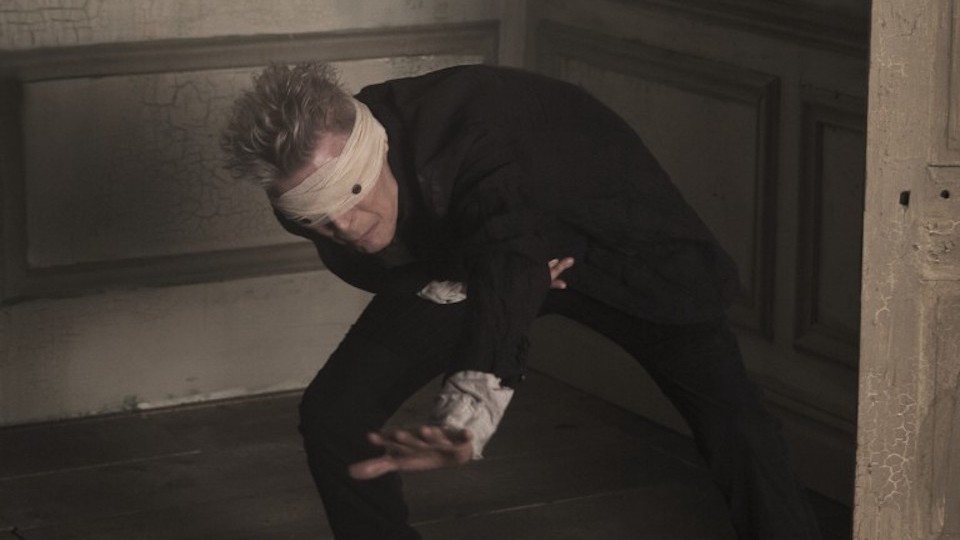 The title track of David Bowie's new album, Blackstar, is about ISIS. Maybe. Bowie reportedly mentioned the Islamic State to the saxophonist and band leader Donny McCaslin when talking about the song, though the drummer Mark Guiliana and the producer Tony Visconti told Rolling Stone they had no idea the haunted and haunting 10-minute opener had anything to do with terrorism. Most anyone who listens to the thing would probably say the same. For starters, its first line mentions the Norse village of Ormen, which is not currently in the caliphate.
But that ISIS comment, relayed second-hand, is about all anyone's got for now about the intentions and meaning of Blackstar from its author: Bowie doesn't give interviews anymore. Which you might call frustrating—except for the fact that Blackstar could lose some of its considerable magic were it ever fully explained by its creator. Attempting to interpret its mystery, on your own, is part of the appeal.
His 2013 comeback record, The Next Day, collected short pop-rock jams you could throw onto a playlist; Bowie's 25th full length  (actual title: "★") offers seven epics of alternately terrifying and spellbinding jazz instrumentation over which Bowie bellows phrases like "The blackout hearts the flowered news / With skull designs upon my shoes" and somehow makes them catchy. Two interconnected music videos from a Breaking Bad director have preceded it, featuring people convulsing rhythmically, like GIFs, and Bowie crooning from under a burlap blindfold. Fully understanding may be futile, but understand one must try.
So let's. That grand, freaky opener "Blackstar" has two interlocking sections. There's a refrain where Bowie sounds solemn and a bit frightened as he describes the worship of a candle, the power of someone's eyes, and "the day of execution." And there's a cheekier-seeming riff filled with brags and insults as a high, distorted voice in the background squeals "I'm a blackstar" and modulations on it: "I'm not a filmstar," "I'm not a marvel star," "I'm not a pop star." There's also this: "You're a flash in the pan / I'm the great I Am." To whatever extent these lyrics can be summarized, they are about worship, ambition, and ascendance—and, more than anything, the allure and power of being "at the center of it all."
To me, it's the sound of someone gaining significance by insisting upon their significance; someone hungering to be above, unique, and immortal; someone awing the rest of mankind by standing apart from it. It's about ego, and about how indulging one's ego can, paradoxically, inspire others to forget their own. You can see how radical clerics and suicide bombers fit the dynamic here.
But you can also imagine how David Bowie might as well. The album will be released on his 69th birthday. Could the celestial body of the title be the same force that has animated a career as extreme, as willful, as self-directed, and as influential as the one he has led? Alternately, is he himself the blackstar?
The second song, "'Tis a Pity She's a Whore," is a jazz-rock freakout, with a loud, galloping low end and animalistic peals up high. Bowie's Facebook page says it addresses the horror of WWI, and at some level it probably does ("That was patrol / this is the war" is a great line with zillions of applications). But vanity might be in there, too. It also borrows its title from a 1600s tragedy about an incestuous romance; the single art features Bowie looking at his reflection in a hand mirror. "Man, she punched me like a dude," he opens, which may or may not be especially significant coming from pop culture's great avatar of androgyny.
After that comes "Lazarus," the slow-billowing title song for Bowie's off-broadway musical revisiting The Man Who Fell to Earth. Though sung from the point of view of that play's displaced alien, you can also imagine the human who's lived as Ziggy Stardust and Aladdin Sane and so many others—whose many rebirths have made him as enduring an icon as music has ever produced—relates:
Look up here, I'm in heaven
I've got scars that can't be seen
I've got drama, can't be stolen
Everybody knows me now
Again and again on Blackstar, Bowie sings as someone whose achievements have wowed mankind while separating him from it, and who regards that separation with a mixture of pride and pain. The music conveys that mixture quite powerfully. Bowie's studio crew for the album, the Donny McCaslin Quartet, sometimes perform quick, shocking changes that generate waves of anxiety; on "Sue," Bowie sings of (maybe) romantic failure and the band patters restlessly, distressed-seeming, behind him. But Blackstar's overriding mood is more about smolder, with careful, cinematic buildups.
That's especially the case on the album's loveliest track, "Dollar Days," all dusky acoustic guitars and purring saxophone. It, more than any other track, sounds like the manifesto of a late-career iconoclast keeping the adoring public at a distance. There's a fabulous couplet that conjures an image of Bowie in some chateau, needing nothing from the world that begs much of him:
We bitches tear our magazines
Those oligarchs with foaming mouths phone now and then
He wants to "Push their backs against the grain / and fool them all again and again," something this curveball of an album certainly will help achieve. His only other desire in the song is to run to "English evergreens," but he says if he never arrives at them, that's okay. He could die happy, already. The arrangement is silken, culminating in a gloriously melodramatic swell from McCaslin and his players. But as it closes, the song transforms with a sudden electronic breakbeat. Final ascendance? Or something else? Bowie's only explanation comes from the title of the album-ending song that follows, which might well be his slogan at this stage in life: "I Can't Give Everything Away."