Rihanna's Anti Capitalism
The new way to make money off a blockbuster album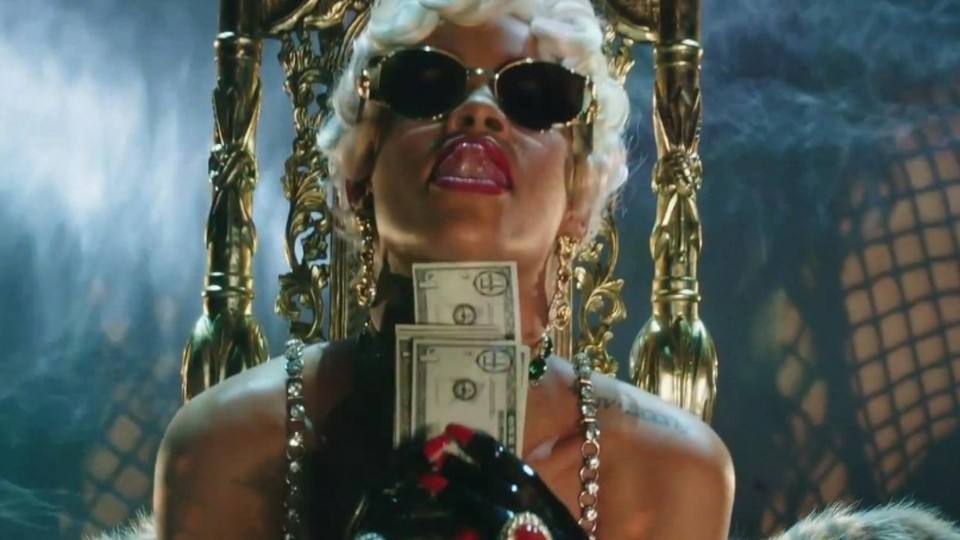 In my Anti review published earlier today, I joked that Rihanna was giving her music away for altruism's sake. She isn't, naturally, but it's worth getting into the fascinating—innovative, even—financial calculations that led to her tweeting out a free download code for an album that fans have spent three years anticipating.
Anti has to be thought of in the context of the reported $25 million deal with Samsung Rihanna signed last year. According to the New York Post, the tech company is paying for her upcoming tour, and according to any regular TV viewer's eyeballs, it supplied a great deal of Anti's promotion in the form of commercials and an interactive website. It's possible the corporate benefaction contributed to Rihanna feeling like she could take a risk on the sound of the album, which, as I wrote, lacks many obvious singles.
Samsung likely also paid for the copies of the album that the aforementioned download code made free to consumers. The Recording Industry Association was then able to certify Anti as platinum—one million downloads or physical copies sold in the U.S., as opposed to streams—within about 14 hours of its release. This is almost exactly the same chain of events that happened with Jay Z's Samsung-sponsored Magna Carta Holy Grail, and Rihanna has thanked the company in her tweets about the album's success thus far.
Another financial factor is that Rihanna is a co-owner of Tidal; the platform's success is to some extent also her success. It getting Anti before Apple or Spotify probably counts as its biggest win yet in the streaming wars. The many people who used the free download code for Anti are also possible new Tidal customers (they're each eligible for two-month subscriptions, and the company now has their contact info). Tidal reps said the album was streamed 13 million times in 14 hours.
Today, iTunes got the album too. Apple Music only has the first single, "Work."* Spotify doesn't yet have any of it. It's business: There are winners and losers, and it's pretty clear how to categorize Rihanna right now.
---
* This article originally stated that Apple Music began streaming Anti on Friday, January 29, ending Tidal's period of exclusive access to the album. We regret the error.