A 2016 TV Preview
A guide to the returning hits and new shows on network, cable, and streaming services
2015 may have spawned the phrase "Peak TV" thanks to an onslaught of shows in every format imaginable, but 2016 isn't going to offer much respite. In the coming months, terrestrial networks, premium cable, and streaming services will continue to pump out new series and bring back old favorites, no matter how niche their audience. Here's a look at a fraction of what's in store for the early months of 2016.
---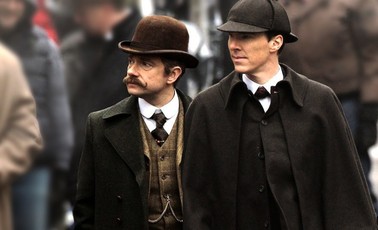 Sherlock: The Abominable Bride
Friday on PBS
Premieres January 1
As Benedict Cumberbatch and Martin Freeman have turned into major film stars, new episodes of Steven Moffat's 21st-century Sherlock have been harder and harder to come by. But two years after the show's third-season finale, viewers will get a one-off special that will de-modernize the show, taking it back to Victorian times with a ghost story—something Moffat says wouldn't work as well in the present day. The 90-minute episode will premiere on PBS on New Year's Day. Season four? You'll have to wait until 2017.
---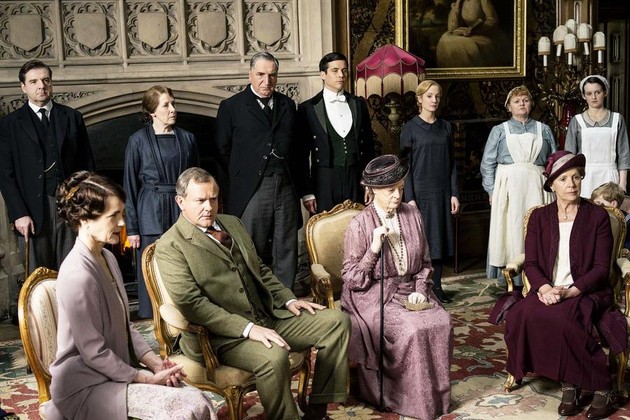 Downton Abbey
Sundays on PBS
Returns January 3
The Masterpiece Theater showcase has been a PBS institution and Emmy favorite since its 2010 premiere. After six seasons that covered more than a decade of history, Downton Abbey will come to an end next year (though its conclusion, minus a Christmas special, has already been broadcast in Britain). Much of the original cast has already departed, but one imagines there will be plenty of shocking letters read and conversations overheard for the show's last hurrah.
---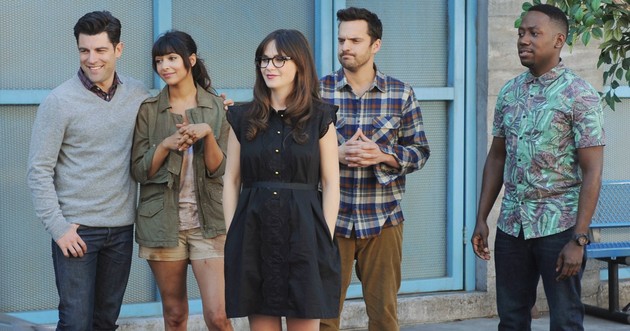 New Girl
Tuesdays on FOX
Returns January 5
Fox's sitcom mainstay had its fifth season delayed until January, partly to accommodate Zooey Deschanel's pregnancy. Another related tweak? Megan Fox will play a new roommate for the gang, stepping in while Deschanel is on maternity leave. There's Schmidt and Cece's wedding to plan and perhaps an ultimate resolution for the star-crossed Jess and Nick to look forward to. The show has struggled with consistency in recent years, so it remains to be seen whether Fox is the person to fix that.
---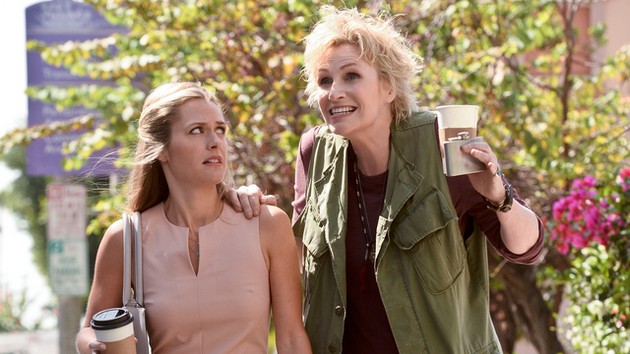 Angel From Hell
Thursdays on CBS
Premieres January 7
This new single-camera sitcom got pushed from CBS's fall schedule despite the presence of Jane Lynch, who plays a rabble-rousing angel assigned to protect a type-A dermatologist played by Maggie Lawson. Supernatural odd-couple hijinks will presumably ensue, and Lynch will definitely be relied on to supply sarcastic zingers.
---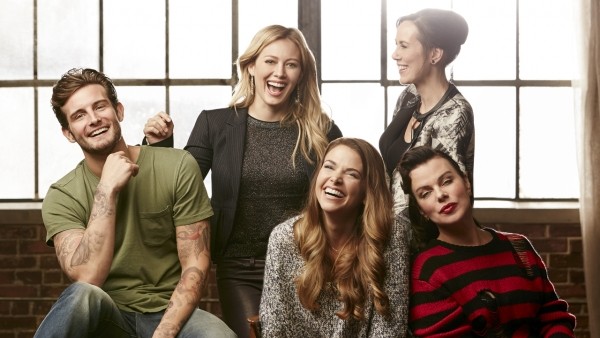 Younger
Wednesdays on TV Land
Returns January 13
This snarky TV Land comedy starring Sutton Foster and Hilary Duff was one of 2015's most pleasant surprises, charting the career of a 40-year-old woman who pretends to be in her mid-20s to secure a low-level publishing gig. The premise is ridiculous, but the charm of its cast (and the creator Darren Star's saucy one-liners) made it a joyously watchable confection. Can it maintain that energy in year two?
---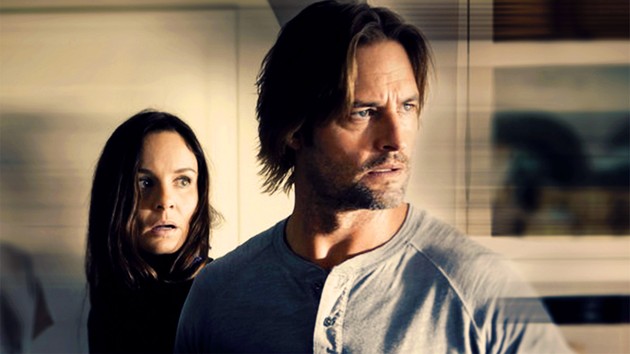 Colony
Thursdays on USA
Premieres January 14
While the Lost writer Damon Lindelof has moved into more spiritually supernatural territory with The Leftovers, his former partner in crime Carlton Cuse is veering back toward hardcore sci-fi with this alien-invasion drama—although he insists you shouldn't call it that. The show follows Josh Holloway (Lost) and Sarah Wayne Callies (The Walking Dead) post-alien arrival, as they're caught between opposing forces that endorse resistance or assimilation. USA embraced more serious drama last year to acclaim with Mr. Robot, so it's possible success could strike again.
---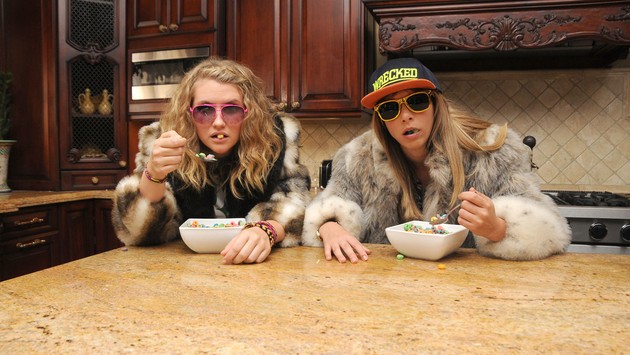 Idiotsitter
Thursdays on Comedy Central
Premieres January 14
You might not know Jillian Bell by name, but you've probably noticed her breakout work in Comedy Central's Workaholics, or as one of the chief villains of 22 Jump Street, or as the aunt who fell in love with R.L. Stine in Goosebumps this year. Idiotsitter is her passion project, a sitcom about a young woman forced to babysit a rich delinquent under house arrest (Bell). After running the show as a well-liked webseries in 2014, Bell could become a household name this year—or at least a cult favorite.
---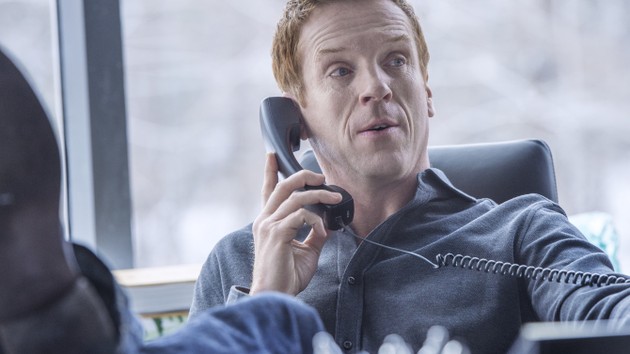 Billions
Sundays on Showtime
Premieres January 17
Damian Lewis might have left Showtime's Homeland after its third season, but the network hasn't forgotten about him. He stars in the new drama Billions, which focuses on a hotshot hedge-fund manager being chased by a dogged U.S. Attorney (played by Paul Giamatti). Created by the New York Times reporter Andrew Ross Sorkin and the Rounders screenwriter Brian Koppelman, the show promises to delve into the murky vagaries of the financial world, and like many Showtime series, will feature flawed male protagonists up to no good.
---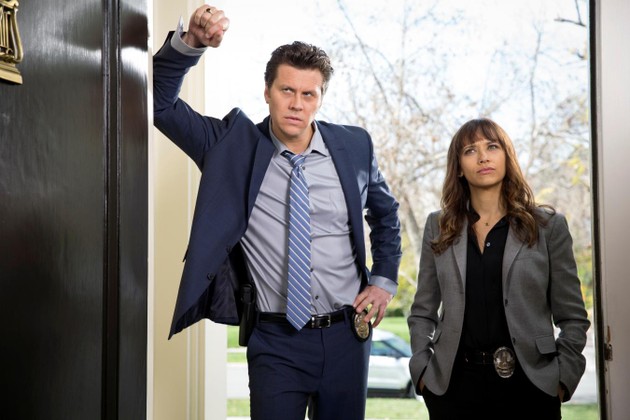 Angie Tribeca
Sunday on TBS
Premieres January 17
Of all the coming comedies, Angie Tribeca might be the most curious in terms of formatting. Created by the wife-husband team of Nancy and Steve Carell, and starring Rashida Jones (Parks and Recreation), Angie Tribeca is a cop-show parody about the "Really Heinous Crimes Unit" of the LAPD. It'll air its first 10 episodes in a block on January 17, a 25-hour marathon that will show the first season five times in a row, before airing new entries once a week thereafter. (It's a schedule as zany as the show itself.)
---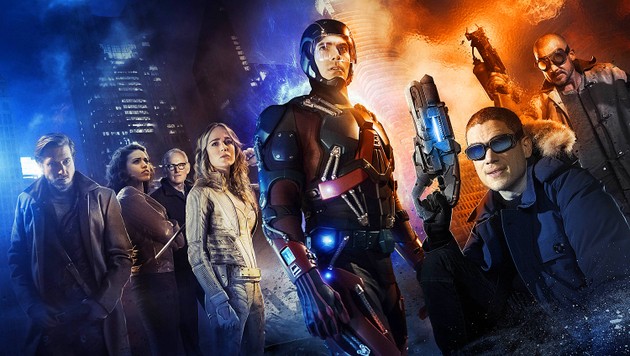 Legends of Tomorrow
Thursdays on The CW
Premieres January 21
The CW's comic-book universe, centered around hits like Arrow and The Flash, has become the network's most popular property in recent years. From their guest-star rosters comes a third spinoff that looks delightfully bonkers even by the network's standards. Brandon Routh (who once played Superman) stars as the incredible shrinking billionaire known as the Atom, but the cast includes Wentworth Miller (as the reformed villain Captain Cold), Victor Garber as a friendly nuclear physicist , and Doctor Who's Arthur Darvill as a roguish time traveler who gets everyone together. It's anyone's guess as to what's going on here, but at the very least viewers can expect a bunch of cute quips.
---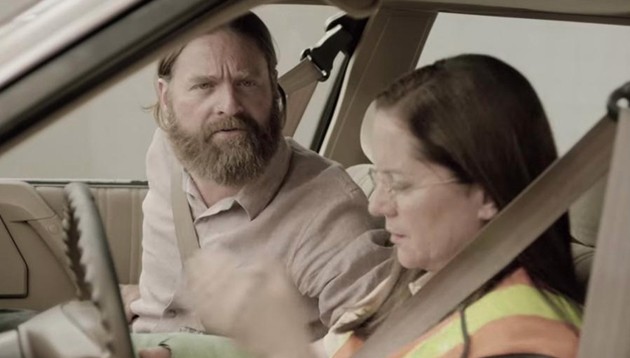 Baskets
Thursdays on FX
Premieres January 21
A dark comedy co-created by Zach Galifianakis, Louis C.K., and Jonathan Krisel (who worked on Portlandia and Kroll Show), Baskets is an unsurprisingly strange-looking work about a lonely man in Bakersfield, California, who decides to become a professional clown. Galifianakis stars, and Louie Anderson plays his mother. Early promos have been expectedly surreal.
---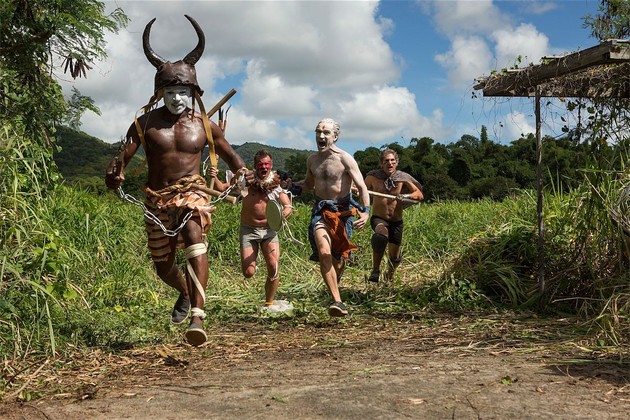 Mad Dogs
Friday on Amazon
Premieres January 22
Amazon Studios remains a fledgling network, but after a strong 2015 that included the acclaimed second season of Transparent and the virtual-history drama The Man in the High Castle, its early 2016 centerpiece is this remake of a dark British comedy about four men who get more than they bargain for on a trip to Belize. Michael Imperioli (The Sopranos), Romany Malco, Ben Chaplin, and Steve Zahn make up the ensemble.
---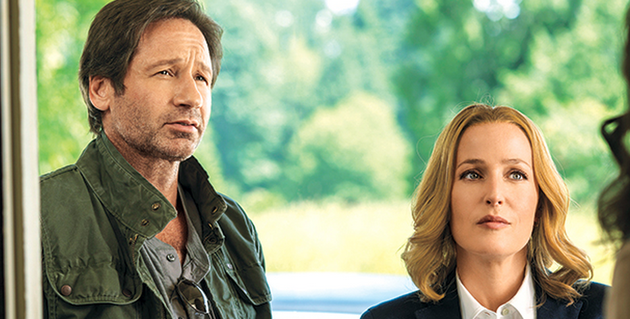 The X-Files
Mondays on FOX
Returns January 24
Perhaps the most-anticipated returning show of 2016, The X-Files hasn't aired a new episode since 2002. But after film projects and years gathering new young fans who binge-watched it on Netflix, the show is returning to television for six episodes that promise to feature every old favorite character imaginable, plus a shiny new conspiracy. The hype will be difficult to overcome, but if the show's a hit, don't be surprised by (even more) new revivals of old network favorites.
---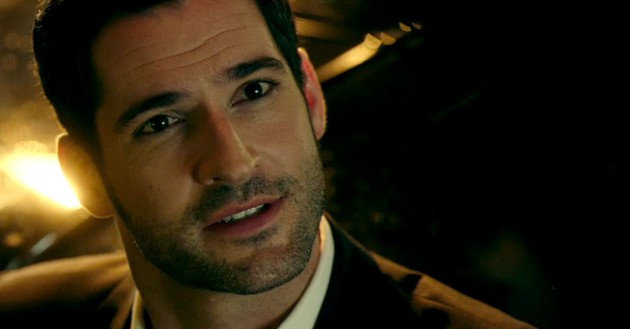 Lucifer
Mondays on FOX
Premieres January 25
The acclaimed Sandman series of comic books by Neil Gaiman has long been mulled for film and television adaptations, with nothing panning out. But this upcoming Fox drama, starring Tom Ellis, is inspired by a supporting character in those books—Lucifer, the former king of hell, who resigns his throne in boredom to go have fun with the humans in Los Angeles. This is network TV, so he'll be solving crimes with the LAPD, if you didn't foresee that already.
---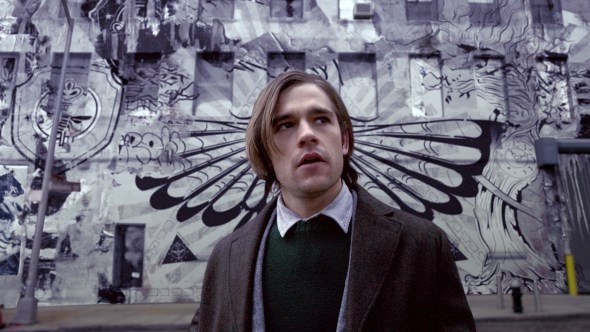 The Magicians
Mondays on SyFy
Premieres January 25
Lev Grossman's popular trilogy of novels—billed as a sexier Harry Potter, set in college rather than high school—is the main entry in SyFy's winter lineup. It will follow a bunch of annoyingly beautiful young adults as they wrestle with their wizardly abilities at the Brakebills College of Magical Pedagogy. If the books are anything to go by, things should get weird pretty quickly.
---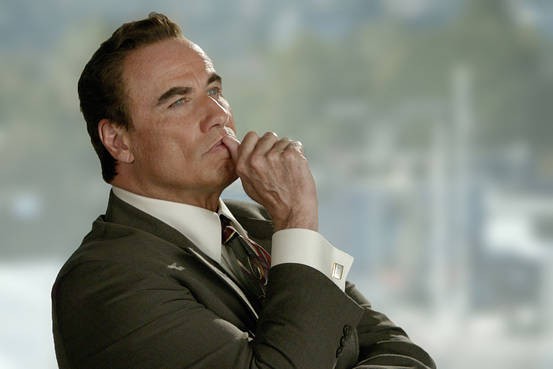 American Crime Story: The People vs. OJ Simpson
Tuesdays on FX
Premieres February 2
The OJ Simpson murder trial was tailor-made for pulp fiction, and pulp fiction happens to be Ryan Murphy's television obsession. So perhaps it's not surprising that he's dramatizing the 1995 "trial of the century" for his new anthology series American Crime Story. Scott Alexander and Larry Karaszewski scripted, and John Travolta, Cuba Gooding Jr., David Schwimmer, and Sarah Paulson star. Oh, and Selma Blair plays Kris Jenner. Whether the show's good or bad, expect thinkpieces galore.
---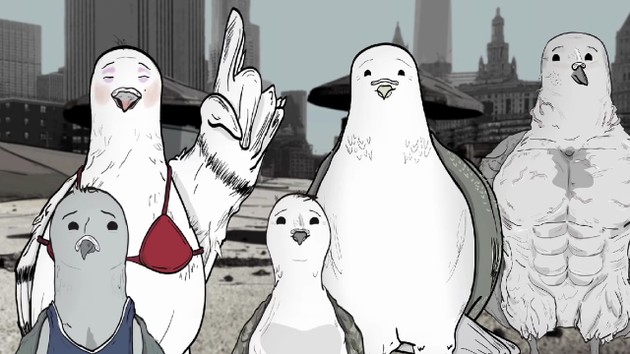 Animals
Fridays on HBO
Premieres February 5
HBO hasn't had a great animated comedy since The Life and Times of Tim, but perhaps this strange little show, produced by the Duplass brothers (of Togetherness) will do the trick. The network has ordered two seasons of the New York-set show about anthropomorphic animals, which first made its name as a short at the Sundance Film Festival.
---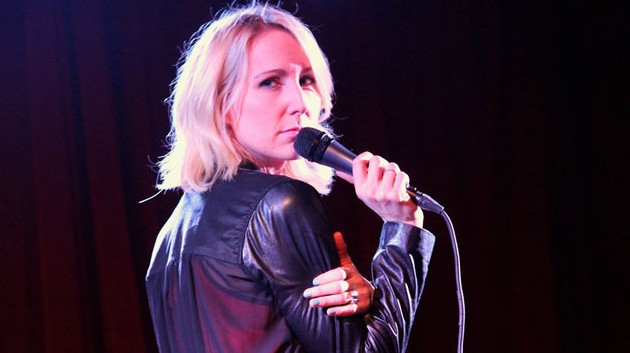 Not Safe With Nikki Glaser
Tuesdays on Comedy Central
Premieres February 9
For two glorious seasons on MTV in 2013, Nikki Glaser hosted a terrific late-night show with her fellow stand-up comic Sara Schaefer; sadly, it was canceled before its time. Now she's back with a new late-night series called Not Safe, which promises to feature sketch segments, "taboo" conversations with comedians and celebrities, and some more "experimental" bits. Comedy Central variety shows vary in quality, but Glaser is at least a talent worth paying attention to.
---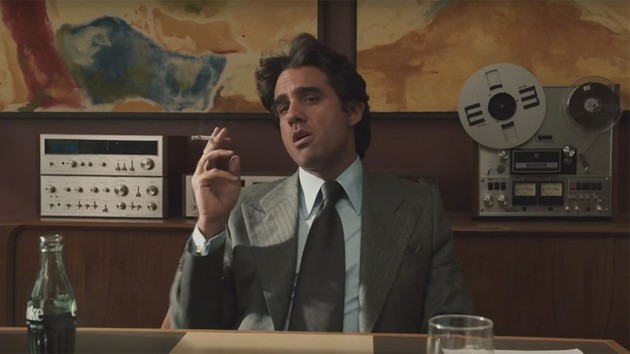 Vinyl
Sundays on HBO
Premieres February 14
Less than two years after the finale of Boardwalk Empire, its creator Terence Winter is back with a bombastic new HBO drama, whose pilot episode will also be directed by Martin Scorsese. The Boardwalk star Bobby Cannavale stars in what promises to be a cocaine-fueled look at the '70s record industry, and the all-star cast includes Ray Romano, Juno Temple, and Olivia Wilde. The cinematic sheen is there, but Boardwalk never quite hit it big with audiences—will this?
---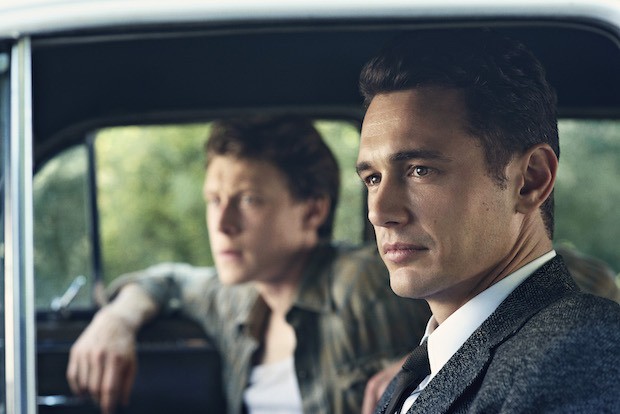 11.22.63
Mondays on Hulu
Premieres February 15
This limited series, based on the book by Stephen King, is a crazy time-travel tale of one man's efforts to stop the assassination of John F. Kennedy using a portal he discovers in a diner. James Franco, Chris Cooper, Josh Duhamel, and Cherry Jones round out an impressive cast, and Hulu is marketing the series as a blockbuster event.
---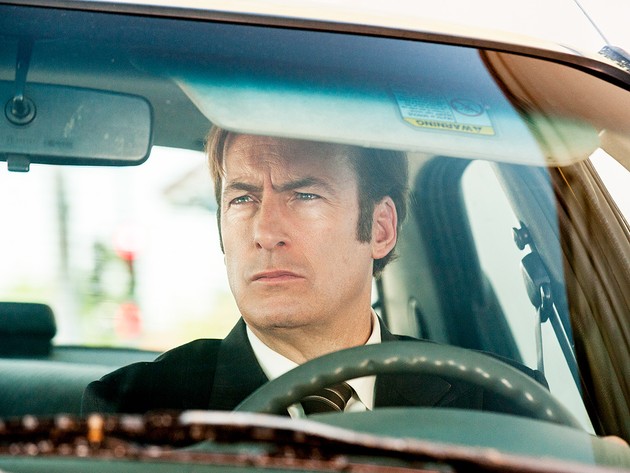 Better Call Saul
Mondays on AMC
Returns February 15
One of 2015's best shows was burdened with the highest expectation imaginable—serving as a spinoff and prequel of Breaking Bad, one of the most acclaimed dramas of all time. But Vince Gilligan's new show quickly found its own voice (a surprisingly tragic one) and took off partly thanks to Bob Odenkirk's amazingly nuanced performance as a lawyer trying, and failing, to stay on the straight and narrow. Season two will have more room to further define the series, but viewers will likely be curious to see how quickly the plot begins to intertwine with that of its predecessor.
---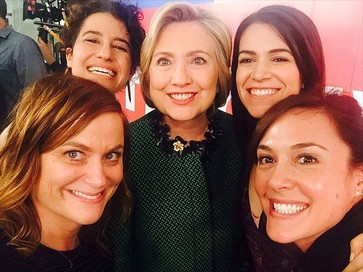 Broad City
Wednesdays on Comedy Central
Returns February 17
One could argue that Broad City is, laugh for laugh, the funniest show on TV right now—and its third season will hopefully maintain that momentum with more tales of Abby and Ilana's misadventures in New York City. If nothing else, tune into season three to see how they work in their guest star, Hilary Clinton, and whether her role will eclipse Kelly Ripa's appearance last year.
---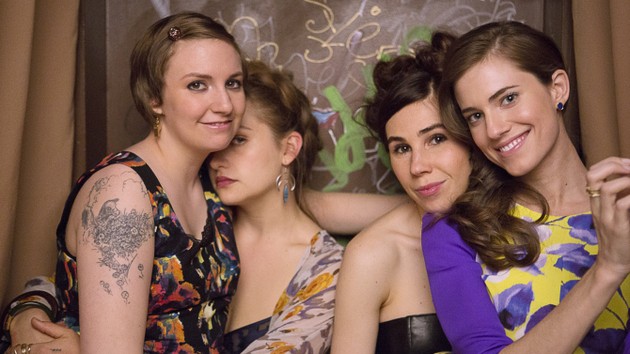 Girls
Sundays on HBO
Returns February 21
With its fifth season on the way, Girls might seem over the hill, but last year's episodes might have been the most consistent the show ever put out, dealing with Hannah's grad-school crisis, her breakup with Adam, her father coming out, and Marnie's tempestuous relationship with her fellow musician, Desi. Now Hannah is dating a new guy, Marnie is preparing for her wedding, and Shosh is living in Japan. In other words, more 20-something shenanigans await.
---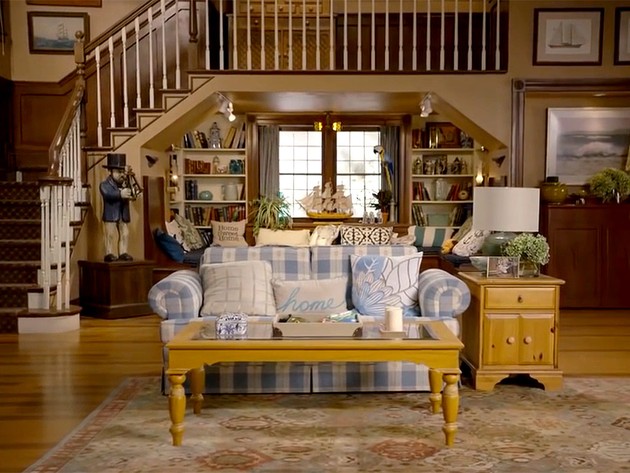 Fuller House
Friday on Netflix
Premieres February 26
It has to be said: Netflix's promo for this bizarre sitcom revival was about as creepy as possible, showing the famed empty San Francisco house waiting to be filled with laughter once again. That funereal commercial aside, it's hard to know what to expect from this strange reboot—but almost all of the cast is on board. Except for the Olsen twins.
---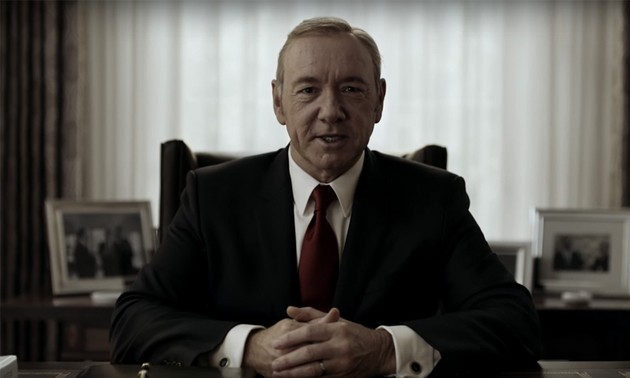 House of Cards
Friday on Netflix
Returns March 4
So, Frank Underwood is still president, and according to a new promo, he's running for re-election, but who knows what else to expect from the fourth season of Netflix's prestige crown jewel? Monologues to camera! Icy glares from Robin Wright! Scheming! Definitely a lot of scheming. If nothing else, House of Cards features the most schemes-per-minute of any show currently on television.
---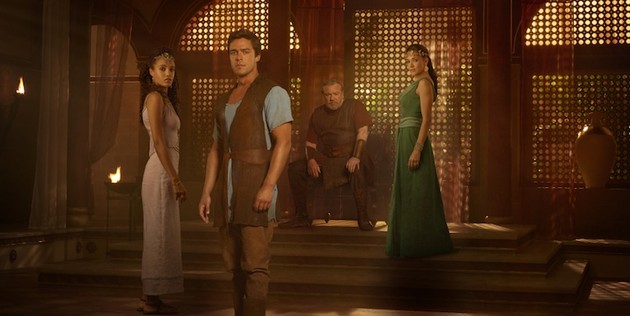 Of Kings and Prophets
Tuesdays on ABC
Premieres March 8
You know what never gets adapted for television? The Bible, that's what. For its newest event soap opera, ABC is going to the good book itself, specifically the Books of Samuel, and has crafted a drama about King Saul (Ray Winstone), his heir David (Olly Rix), and much political intrigue. NBC tried a more metaphorical take on this a few years back with the show Kings, but this is shooting for more straightforward epic territory.
---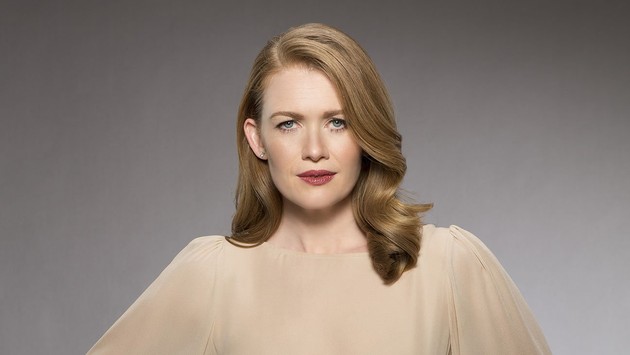 The Catch
Thursdays on ABC
Premieres March 24
Shonda Rhimes remains the undisputed queen of ABC, and every new show in her Shondaland stable is guaranteed to make major waves on arrival. The Catch, created by the Hannibal writer Jennifer Schuur, stars Mireille Enos (The Killing) and Peter Krause (Six Feet Under), and centers around fraud investigation, but should feature many Shonda-esque twists and turns. Little is known so far, but ABC is doubtless hoping this will be its latest Thursday drama hit.
---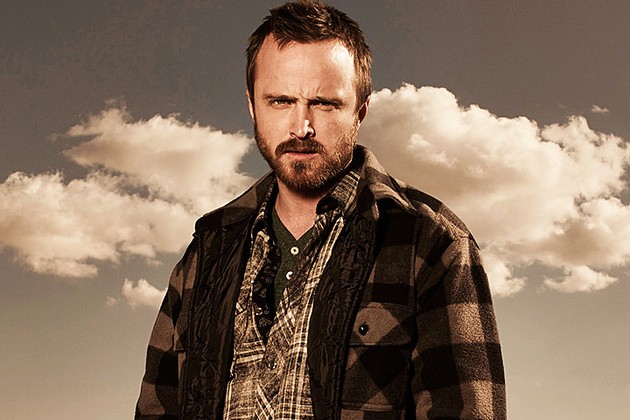 The Path
Wednesdays on Hulu
Premieres March 30
After collecting many Emmys and tons of critical acclaim on Breaking Bad, Aaron Paul is coming out with a new Hulu series, created by Friday Night Lights's Jason Katims, that's certain to be of the buzziest projects of the spring. Co-starring are Michelle Monaghan and Hugh Dancy, but plot details remain minimal—it's a faith-based family drama based around the leadership of a cult, perhaps similar to Scientology.