Three Decades of Donald Trump Film and TV Cameos
Where does Donald Trump end and Donald Trump playing Donald Trump begin?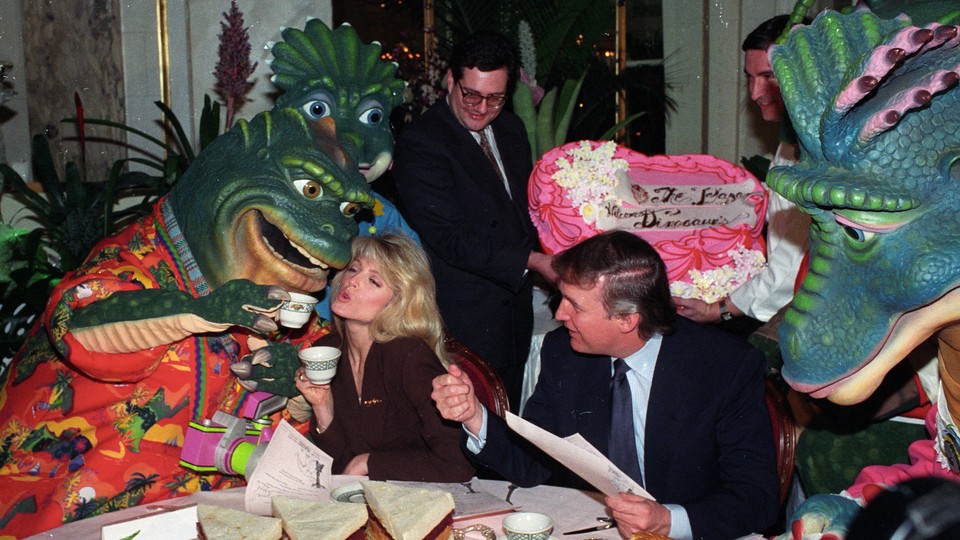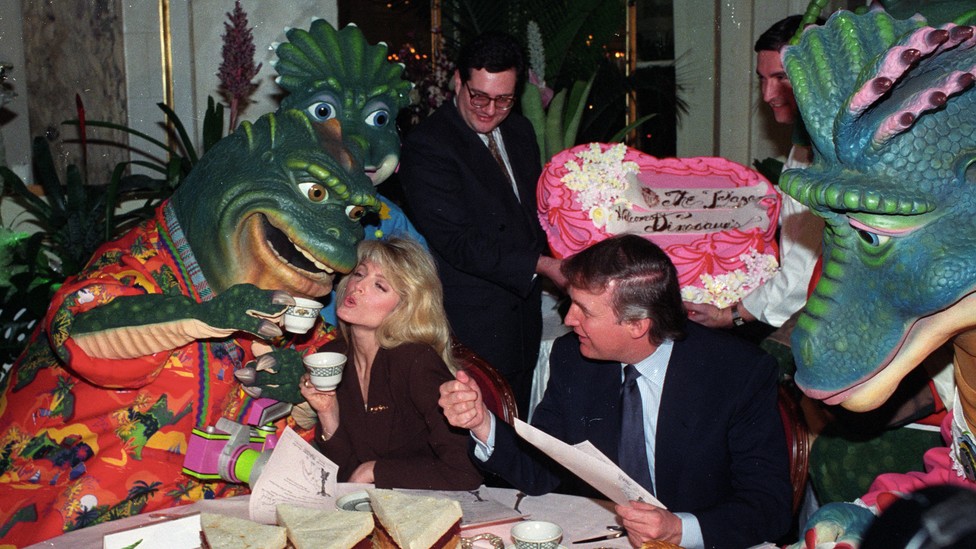 The spotlight on Donald Trump has been so bright, so yooge, in 2015, that a person could be forgiven for forgetting the cultural space he's long occupied. That is, and has long been, as America's over-the-top rich businessman—like the nation's Daddy Warbucks, only he goes around talking about all his money instead of adopting orphans.
This quintessential Trumpiness is documented in a long string of television and film cameos, and lots of them, dating back to the 1980s. But where does Donald Trump end and Donald Trump playing Donald Trump begin? For many observers, The Donald is The Donald is The Donald. "With Trump," wrote the journalist Mark Bowden, who spent a weekend with Trump for a story assignment in 1996, "what you see is what you get."
What we've seen, pieced together from his cameos in sitcoms and movies, is a fairly superficial portrait of privilege and wealth in the late-20th-century United States.
The Jeffersons, "You'll Never Get Rich" (1985)
Donald Trump appears, uncredited, as part of a storyline that takes the Jeffersons to Atlantic City. Other cameos include appearances by Phyllis Diller, Engelbert Humperdinck, Helen Reddy, and Joe Frazier.
Ghosts Can't Do It (1989)
Donald Trump goes head to head with Bo Derek in a tense business negotiation. Derek gets through the encounter with help from her unseen ghost husband, Anthony Quinn. Trump won a Razzie in the "worst supporting actor" category for his performance.
Home Alone 2: Lost in New York (1992)
In the sequel to the John Hughes classic, Donald Trump makes a brief appearance in the Plaza Hotel, telling Kevin McCallister that the lobby is "down the hall and to the left."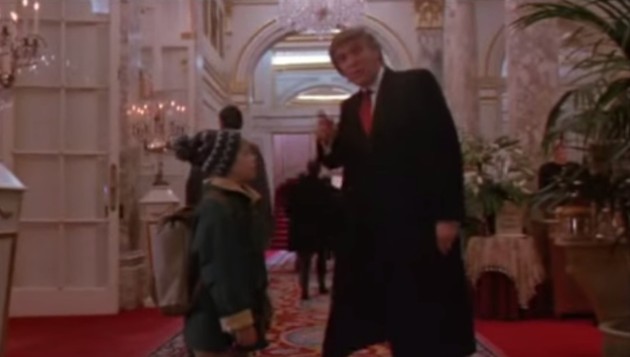 The Fresh Prince of Bel-Air, "For Sale by Owner" (1994)
The best thing about this appearance, in which Trump expresses interest in buying the Banks's Los Angeles house, is Carlton's reaction: "It's the Donald! Oh my God!" (Carlton then faints.)
Across the Sea of Time (1995)
In the story of a stowaway who sneaks into Ellis Island like one of his ancestors did—the ancestor does the film's voiceover—Trump apparently makes a handful of "suitably discreet" cameos, whatever that means, according to a review in The New York Times in 1995.
The Little Rascals (1995)
Trump is credited as "Waldo's dad" in this 1995 reboot of the 1930s classic, making it one of the few films in which he's not just playing himself.
Sex and the City, 1998 and 1999
Trump made multiple cameos on the show, including in a season two episode that features an associate of Trump's trying to seduce Samantha. Here's how the book, Sex and the City: Kiss and Tell put it: "Donald Trump appears on the show, as does a bare, geriatric male ass (though not Donald Trump's)."
Zoolander (2001)
Trump as Trump, interviewed on a red carpet: "Without Derek Zoolander, male modeling wouldn't be what it is today."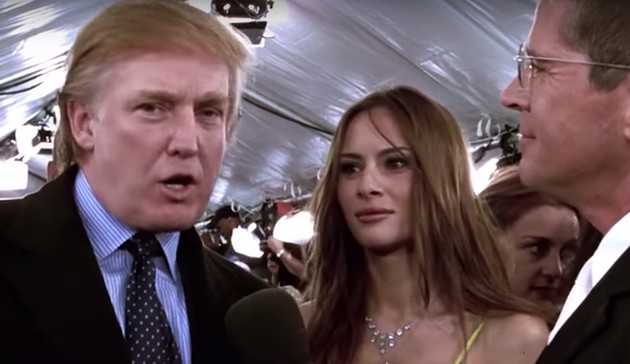 There are many, many more examples. Trump shows up in: the Whoopi Goldberg-led Eddie (1996), an episode of The Nanny (1996), The Associate, (also starring Goldberg, 1996), an episode of Spin City (1998), and Woody Allen's Celebrity (1998), to name a few. This mash-up from YouTube is fairly comprehensive:
​
It turns out the silver screen version of Donald Trump, or Trump as Trump, is a pretty toned-down version of the Trump who has emerged in 2015. On film, he's just a guy who shows up, maybe says an unmemorable line or two, then recedes into the background as the plot carries on without him. In politics, clearly, that hasn't been the case.