The Cosmopolitan Genius of 'Hark! The Herald Angels Sing'
The song, one of the "Great Four" Anglican hymns, now has a life outside the church.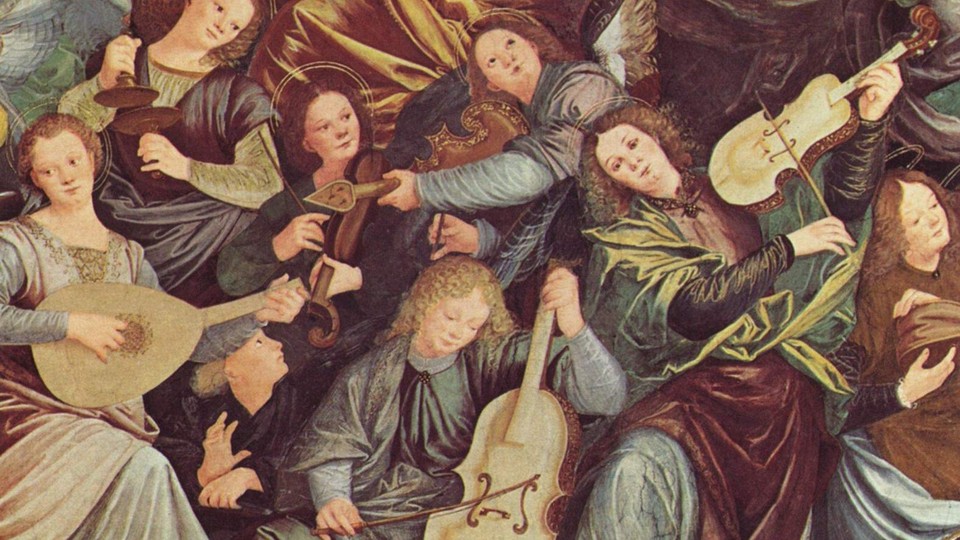 Welcome to The 12 Days of Christmas Songs: an attempt to uncover the forgotten history of some of the most memorable festive tunes. From December 14 through 25, we'll be tackling one secular song and one holy song each day.
---
"Hark! The Herald Angels Sing" is rightly considered one of the "Great Four" Anglican hymns, but that label seems too provincial. In fact, the hymn seems like an exemplar of European modernity: cosmopolitan, ecumenical, rooted in the printed word, and, finally, a tremendous commercial success.
Start with the words, written by Charles Wesley—a man ordained in the Church of England and one of its greatest hymnodists, yet also a leader of the splinter denomination of Methodism. Even the greats make a mistake now and then: Wesley's original opening line for this hymn was the leaden "Hark! How all the welkin rings, Glory to the King of kings." (Welkin, for the record, means "the firmament" or "heaven.")
Then take the music, written by Felix Mendelssohn—one of the greatest Christian composers of the 19th century, yet also the grandson of Moses Mendelssohn, one of the greatest Jewish philosophers. Even better, the tune was originally written as part of a cantata honoring Johannes Gutenberg, the father of the printed word. Only later was it combined with Wesley's words. That's also when the opening lines were repurposed as a refrain to end each verse. The refrain is the hook that makes the song—an arrangement that neither Wesley nor Mendelssohn ever envisioned.
Now the tune is heard around the world for weeks before December 25, an avatar of the globalized, secularized, commercialized celebration of Christmas. But for my money, the only proper way is with the majestic treble descant written by Sir David Willcocks, the great choirmaster who died this year. Performing it any other way is like getting a Christmas tree but leaving it untrimmed.