This Is Why You Don't Sell the One Copy of Your Album for $2 Million
Wu-Tang Clan's Once Upon a Time in Shaolin has gone to the notorious "pharma bro," who seems to be looking for companionship.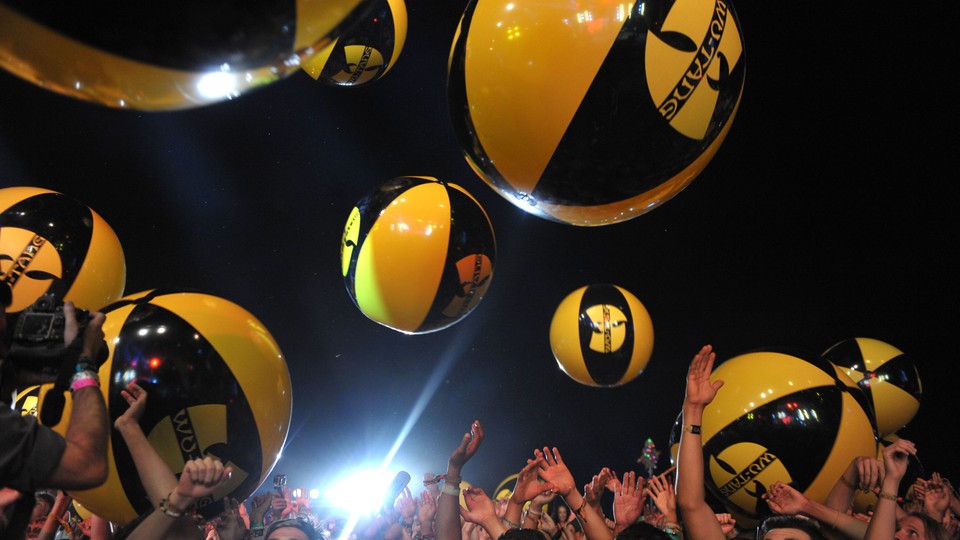 The news that Wu-Tang Clan had recorded an album of which there would only be one copy, sold for millions of dollars at auction, with the stipulation that it couldn't be resold, has inspired debate for more than a year. Some people, like RZA, have argued that the plan is a radical statement on behalf of the value of music and the album format. Others have argued that it's an insult to fans, a capitulation to traditional ideas about exclusivity and power that rap once railed against, and a demonstration of how capitalism can hurt art.
The debate is now settled. Wu-Tang has made a horrible mistake.
Once Upon a Time in Shaolin​ has been sold to Martin Shkreli, the 32-year-old pharmaceutical executive who triggered outrage worldwide earlier this year when his company increased the price of a drug used to treat some AIDS sufferers by 5000 percent—from $13.50 to $750 a tablet. He recently said he wished he'd raised it more. He appears to have bought this album in hopes of scoring dates, and for now, he does not seem interested in letting the public hear it.
The Bloomberg Businessweek article that broke the news of Shkreli's winning bid​ quotes him as saying he has not yet listened to the album, even though the deal—for a rumored $2 million—closed months ago. He did delegate to an employee the task of confirming that all the songs were there. So why buy it? He said he made his final decision once the auction-house representative told him that doing so would give him "the opportunity to rub shoulders with celebrities and rappers who would want to hear it."
Remedying loneliness with property is an ongoing part of his narrative. When the public anger toward "Pharma Bro" erupted in September, a certain amount of attention went to his dating profiles; our James Hamblin offered a close reading of his OK Cupid page, where Shkreli listed his income at more than a million dollars. The Bloomberg story mentions that on Twitter, he'd joked about buying Katy Perry's guitar to get a date with her. And it quotes him as saying he could be convinced to listen to Shaolin "if Taylor Swift wants to hear it or something like that." Barring that, he's saving it "for a rainy day."
Maybe he's just trolling. After the news broke he'd bought the album, he tweeted out a YouTube link: "Live streaming. Talking music, drugs and stuff. May play something special." In the time I've been tuning in, he's just played emo metal on Spotify while looking into the camera with an expression that could be used to illustrate the word "smug." Some of the commenters appear to be Wu-Tang fans, begging him to leak Once Upon a Time in Shaolin or at least play a song. "Album is in a vault," he replied. "I probably won't listen to it for years." On Twitter, he also wrote, "If there is a curious gap in your favorite artist's discography, well, now you know why."
Breaking: On the livestream, he's started a list of bands he'd hire to make "a record that I would pay the artist to release that would be just for me."
It doesn't seem that this was the ideal outcome, at least from Wu-Tang Clan's perspective. "The sale of Once Upon a Time in Shaolin was agreed upon in May, well before Martin Skhreli's [sic] business practices came to light," RZA emailed to Businessweek. "We decided to give a significant portion of the proceeds to charity."