The Glorious Bitterness of 'Last Christmas'
Breakups can happen anytime. But holiday breakups are special.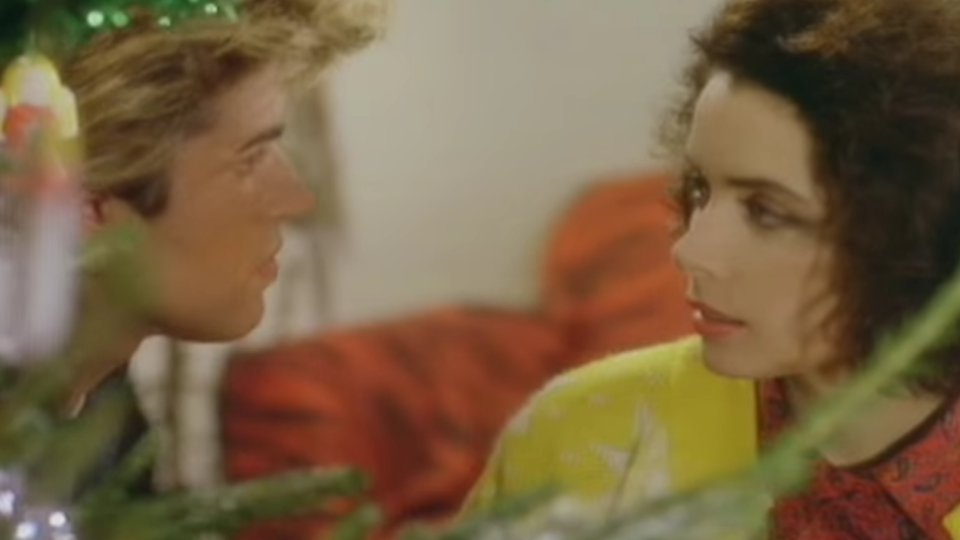 Welcome to The 12 Days of Christmas Songs: an attempt to uncover the forgotten history of some of the most memorable festive tunes. From December 14 through 25, we'll be tackling one secular song and one holy song each day.
---
It's offline now, but previously published hot takes about the coldest season report that there was once a Facebook group entitled "Wham's 'Last Christmas' IS NOT A CHRISTMAS SONG!" The case it made is easy enough to imagine. George Michael's crooned tale of getting cuffed then dumped happened to be set around yuletide, but it could have taken place at any time of the year.
Or could it have?
It's a truism that, for many people, Christmas has gone beyond its religious meaning to become a pan-cultural annual frenzy of consumerism. But it also should be recognized as a pan-cultural frenzy of emotion. That's partly because of the ritual of giving and getting, which forces vulnerability, gratitude, consideration of others, and expectations that are either met, exceeded, or disappointed. Michael is playing with that fact: Him "giving" his heart wasn't just a declaration of affections; it was a gift in a way that it wouldn't be another time of year. And the person he gave it to regifted it. That's a special kind of ouch.
Christmas is also one of the few yearly rituals that the bulk of Western society still partakes in. Which means that most everyone has a memory of their Last Christmas, and everyone has aspirations for This Year (when we take measures, in vain, to be Saved From Tears). Wham! is tapping into the holiday's unique ability to make people take stock and look ahead.
The band is also tapping into the fact that, contrary to the notion of seasonal cheer, many holiday memories are negative—tinted by sadness, loss, or anger, depending on how that year ended for you. It's probably the bitterest Christmas tune we've got, and to say its bitterness keeps it from being a Christmas tune denies the nature of the holiday itself.
Released in 1985 and blocked from the No. 1 chart spot by "Do They Know It's Christmas," "Last Christmas" also stands as one of the few canonical Christmas songs minted after the Baby Boom—it's basically '80s New Wave's only popular entry. Accordingly, it attracts a certain kind of skepticism. Tom Keiser's 2011 screed against it for The Awl charged that it "contains a synthy falseness that would make even Paul McCartney and Wings wince." That's a genre complaint you either agree with or don't. Carly Rae Jepsen's great version this year kept the keyboards but added in less mopey vocals and a sax.
Keiser also called "Last Christmas" a "wallowing mess of a song" that "mistakes self-indulgence for closure," and thereby accidentally hit upon what makes it unique. Really, it's the ultimate Christmas tune for the modern secular person whose holiday memories are more about personal joys and defeats rather than a wider cultural celebration, as the video—about a ski retreat with friends and a lot of hairspray—hints. After "Last Christmas," there's an entire class of rock songs that use the holiday as a peg, a backdrop, to give some typical lyrical angst an air of specialness. Band of Horses' "First Song" and Okkervil River's "Calling and Not Calling My Ex" are nice examples. But they're not in the mainstream Christmas catalog, probably because the seasonally heartbroken already have their needs met by "Last Christmas."