'Joy to the World' Isn't a Christmas Song
The song is synonymous with the holiday, but it wasn't originally written that way.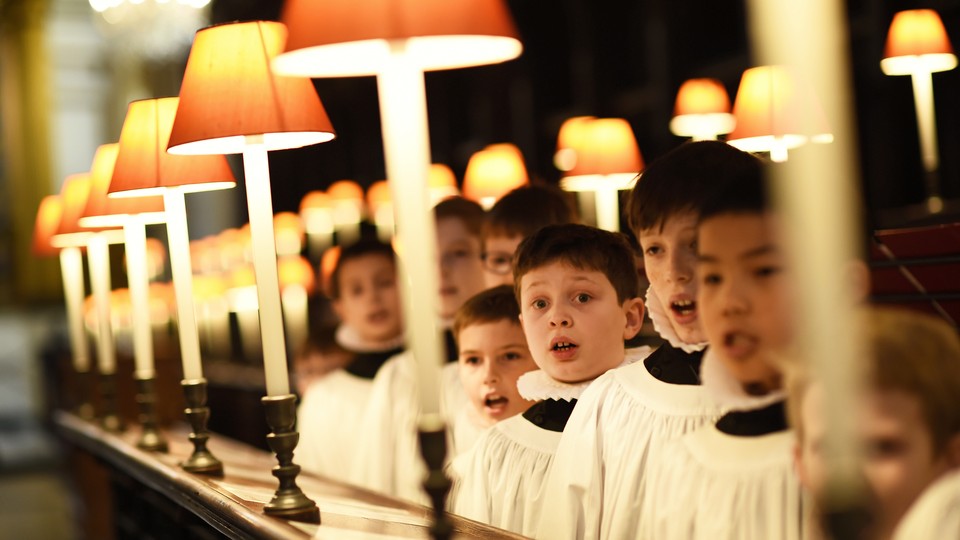 Welcome to The 12 Days of Christmas Songs: an attempt to uncover the forgotten history of some of the most memorable festive tunes. From December 14 through 25, we'll be tackling one secular song and one holy song each day.
---
You can buy "Joy to the World" sweatshirts, sweaters, wrapping paper, ribbons, and candy. There are holiday cards. There are stickers. There are flags. There are iPhone cases. (And this encompasses only the first four pages of Amazon results.) In short: "Joy the World" is short for Christmas. By one tally, it's the most published Christmas song in North America.
Which makes it all the more amusing that Isaac Watts didn't intend it to be a Christmas song at all. Watts, the greatest English hymnodist, remains a dominant force in hymnals around the Anglophone world. In the United States, his legacy has been reinforced by the fact that many black churches adopted Watts's verses. When you read his words to "Joy to the World" closely, you start to notice that there's nothing about Jesus's birth—they all refer to his second coming.
One secret to the hymn's catchiness is deft repetition ("And Heaven and nature sing/And Heaven and nature sing/And Heaven, and Heaven, and nature sing") married to a rollicking, sing-songy melody. The tune, "Antioch," is generally attributed to George Friedrich Handel, though it appears that it was only very loosely based on snippets of Handel's music. In fact, its author was an American, Lowell Mason. (Mason is sometimes criticized for trying to Europeanize American church music at the expense of native folk music.) Mason's original version buried the familiar melody in the tenor, where it luckily refused to stay.
Nor has "Joy to the World" stayed in the church. It's a staple of pop performers' Christmas albums. Then there's the Hoyt Axton-penned "Joy to the World (Jeremiah Was a Bullfrog)," a No. 1 hit for Three Dog Night in 1971.
The intentionally silly song is, like its namesake, an infectious melody that demands a singalong. It's nearly as applicable to Christmas, as well. So neatly do they overlap that Mariah Carey couldn't resist turning them into a medley on her 1994 album Merry Christmas.