'In the Bleak Midwinter': A Literary Christmas Carol
The lyrics, written by Christina Rossetti and set to music by Gustav Holst, imagine a child being born in a desolate climate.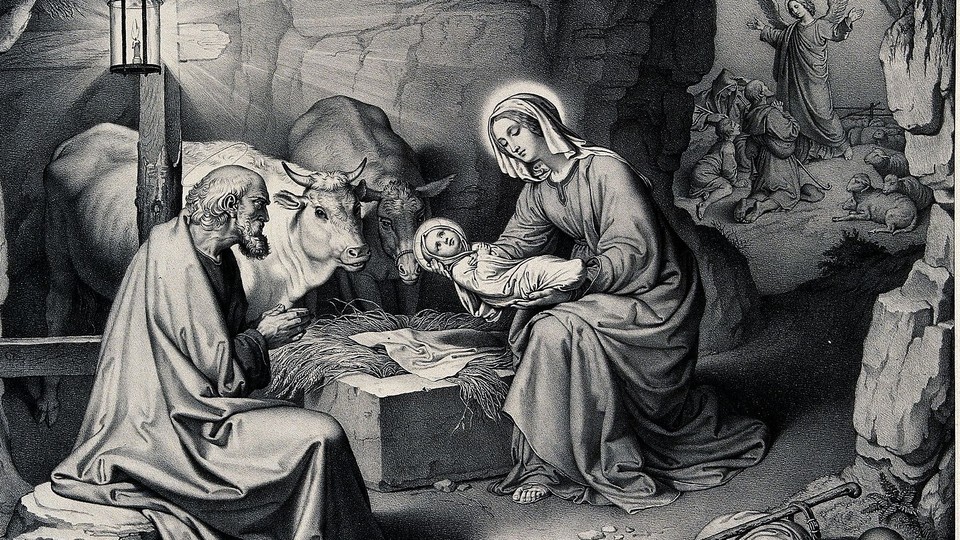 Welcome to The 12 Days of Christmas Songs: an attempt to uncover the forgotten history of some of the most memorable festive tunes. From December 14 through 25, we'll be tackling one secular song and one holy song each day.
---
In 1872, the short-lived American literary magazine Scribner's Monthly asked the English poet Christina Rossetti to contribute a Christmas poem for publication. Rossetti, presumably buffeted by the chilly British climate, wrote "In the Bleak Midwinter," a gorgeous five-stanza work that's notable for its simplicity, its pastoral description, and its insistence that Jesus Christ was born in, say, northern Westeros rather than Bethlehem, whose average temperature in December is a balmy 55 degrees.
In the bleak midwinter
Frosty wind made moan
Earth stood hard as iron
Water like a stone
Snow had fallen snow on snow
Snow on snow
In the bleak midwinter
Long ago
Between the frosty wind, the hard earth, and the snow on snow on snow on snow, Rossetti really hammers home the idea that it's cold out, perhaps because unlike the other Pre-Raphaelites and Romantic poets with whom she socialized, she traveled little, and left Britain only twice in her lifetime. Still, she's considered one of the most important figures in English poetry.
In 1904, 10 years after Rossetti's death, "In the Bleak Midwinter" was published in an anthology of her work, and two years later, the composer Gustav Holst set it to music, creating what is to my mind at least one of the more extraordinarily lovely and little-known carols.
Rossetti's lyrics speak of a person whom heaven cannot hold and earth cannot sustain, but whose presence can unite both realms. Her final verse considers how best to honor such a child:
What can I give Him
Poor as I am?
If I were a shepherd
I would bring a lamb
If I were a wise man
I would do my part
Yet what I can, I give him—
Give my heart
Even cynical and ungodly as one might be (ahem), there's something poignant in the reminder, especially at this time of year, that giving is about intention, not cost. When Holst wrote the music for "In the Bleak Midwinter," he was working as a music teacher at James Allen's Girls School (my high school, oddly), because the money he made from his compositions wasn't enough to live on. This changed a few years after he wrote "The Planets" during the First World War, but he continued to teach at girls' schools until his death in 1934. "
Music, being identical with heaven, isn't a thing of momentary thrills, or even hourly ones," he wrote in a letter in 1914. "It's a condition of eternity." For me, no carol captures that condition better than this one.