Bowe Bergdahl Makes His Case on Serial
The army sergeant, who returned to the U.S. in a heavily criticized prisoner swap last year, is the focus of the popular podcast's second season.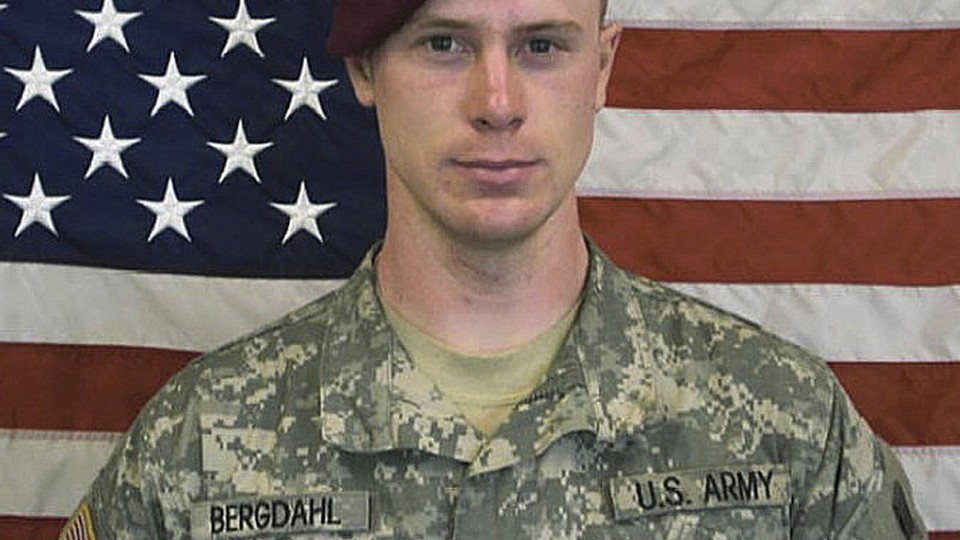 On the inaugural season of the true-crime podcast Serial, the host and This American Life producer Sarah Koenig turned the case of Adnan Syed, a young man who was convicted of murdering his girlfriend in 2000, from an obscure Maryland criminal footnote into a pop-culture phenomenon.
After all the recaps, thinkpieces, and backlashes against the podcast's popularity, two questions remained: Was Syed really innocent? And how could Serial possibly match the intrigue and popularity of its first season?
The first question is currently being meted out in the appeals process with no small debit owed to the podcast. On Thursday, we came closer to an answer to the second question with the release of Serial's second season.
The Peabody-winning show takes on a much bigger case this time, that of Sergeant Bowe Bergdahl, the American solider who infamously abandoned his post at a base in Afghanistan in 2009, was scooped up by the Taliban, and was returned last year in a politically divisive prisoner swap.
His conversations with the filmmaker Mark Boal have been adapted to fit the format of the show. "As you can imagine, he's been the subject of a lot of sound-bite coverage," Boal told The New York Times. "He has a definite point of view about hit-and-run TV reporting, and so this was the opposite of that."
Like Adnan Syed, Bergdahl has a lot at stake. He faces two charges, including desertion, for his actions abroad. The Army is currently holding hearings about whether to levy Bergdahl with a court-martial for his actions or grant him an honorable discharge and substantial backpay.
He is also a controversial figure in the middle of a national story. Earlier this year, Senator John McCain said Bergdahl was "clearly a deserter," a remark that brought a rebuke for its prejudicial nature. More recently, Republican presidential frontrunner Donald Trump called him a "no-good traitor" and suggested he should have been executed. The release of the second season of Serial comes on the same day that the House Armed Services Committee released a report claiming that President Obama misled lawmakers and the public about the prisoner swap that brought Bergdahl home.
So what will we learn about Bergdahl, who previously refused to give his side of the story? Will the narrative of Bergdahl as troubled and confused soldier or would-be-whistleblower be discredited or reinforced? Apparently, we'll have to listen to find out.