How Comedy Soared in 2015
From Amy Schumer to late night's new guard to Obama on 'WTF,' the medium proved it can thrive both in and outside the traditional network model.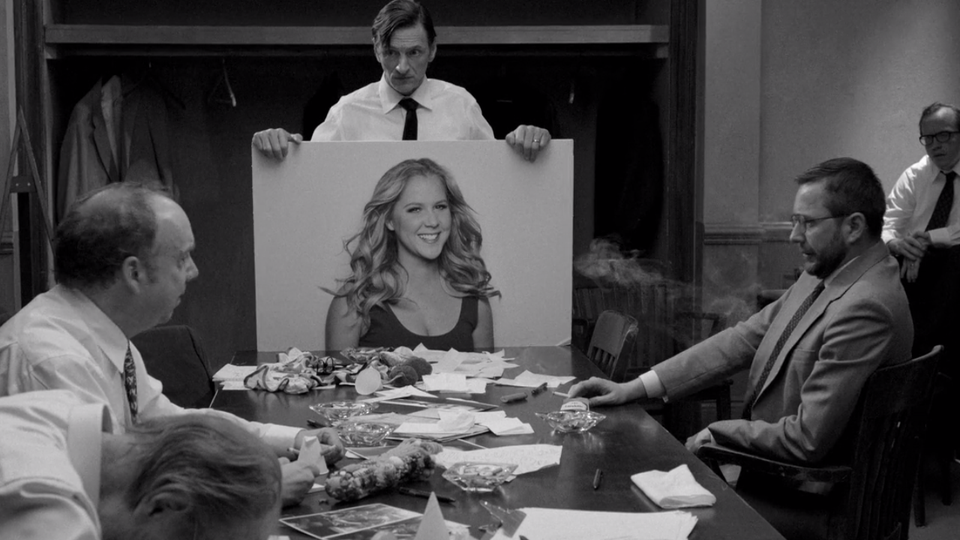 In 2015, comedy underwent its biggest upheaval in more than a decade—or at least it did on late-night TV, its supposed hub of talent. Comedy Central lost its bedrock pair, Jon Stewart and Stephen Colbert, who were replaced by Trevor Noah and Larry Wilmore. Colbert jumped to CBS, displacing the industry's aging king, David Letterman. But the real change resonated more widely: Despite the good work of these and other TV hosts, the comedy world proved this year that it's not content to follow old formats of distribution or to work within the confines of the genre.
It can be safely said that 2015 was the year of the comedy auteur. TV networks took chances on a wider range of shows, Netflix became a new booster of the venerable one-hour stand-up special, and the free-wheeling world of podcasts continued to grow. As a result, talents that might formerly have been squeezed into formulaic sitcom or late-night boxes were given more room than ever to indulge their specific tastes. In the past, "indulgent" might have been a scary word for television executives. But so often in 2015 it was the exact opposite, fueling some of the most adventurous, hilarious, smart, and relevant comedy in recent years. I offer some of the most memorable moments this year as proof:
"12 Angry Men Inside Amy Schumer"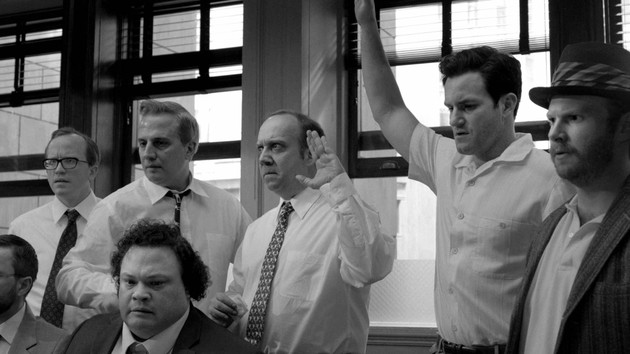 Amy Schumer had a lot of highs in 2015: her blockbuster film Trainwreck, a Saturday Night Live hosting gig, a slew of Emmy nominations, a series of Internet takedowns calling her a racist and/or a sexist (which, some might say, is a sign you've made it in comedy). But Schumer's greatest moment was an episode in which she barely appears, except as a headshot. "12 Angry Men Inside Amy Schumer," the third episode of her show's third season, was a 20-minute long sketch featuring 12 male jurors debating whether she was hot enough to be a star. It was every piece of gross Internet commentary and personal insecurity: the ultimate ego trip, and at the same time a devastating piece of self-examination. It was one of those things you laugh all the way through then get depressed thinking about after: in other words, a perfect piece of comedy.
The Netflix Comedy Boom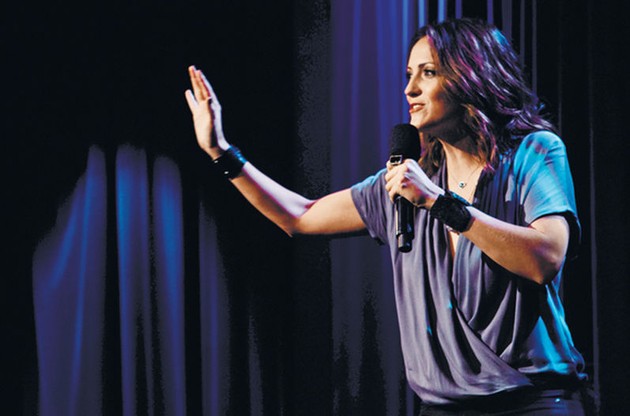 Just a few years ago, stand-up comedians were bemoaning the uncertain future of the hour-long special, once the provenance of premium channels like HBO and Showtime. Louis C.K. said in 2014 that one reason he was motivated to self-distribute his specials was that no networks were interested. At the time, his decision was hailed as the future of comedy, but just a year later, it already feels outdated. Netflix, the standard-bearer of "Peak TV," produced 11 specials this year and promised more for the future. There were big names, like John Mulaney's brilliant Comeback Kid, Aziz Ansari's Live at Madison Square Garden, and Chris Tucker's return to the stage. But there were also up-and-comers like Iliza Shlesinger, breakout stars like Chelsea Peretti, and perhaps best of all, Jen Kirkman's I'm Gonna Die Alone (And I Feel Fine), a searing, open-hearted work about growing older and pushing back against cultural norms. Once floundering, the comedy special now feels more vital than ever.
The Carmichael Show Proves Summer TV Wrong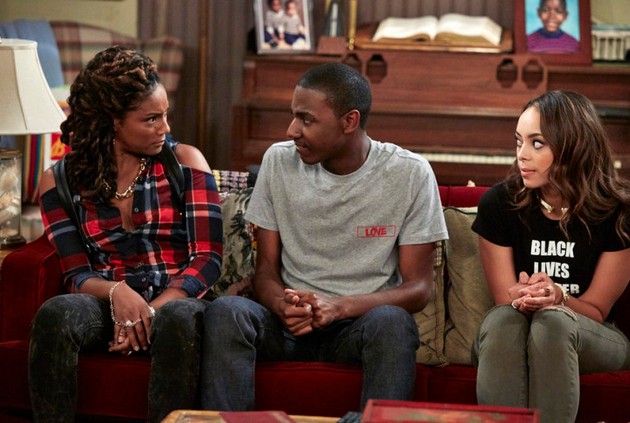 Buried on NBC's summer schedule, where unwanted shows are usually "burned off" to be forgotten, Jerrod Carmichael's The Carmichael Show instantly proved itself one of network's most vital sitcoms in years. After so many attempts to make the old-school, multi-camera, laugh-track sitcom relevant again, Carmichael cracked the formula by embracing the staginess and centering every week around a socially relevant or politically tense issue. A new sitcom usually takes weeks, if not years, to find its feet. The Carmichael Show was interrogating the black family's generational reactions to Black Lives Matter in its second week—and it was being funny while doing it. Its renewal for a second season was one of the heartening success stories of the year, and its ratings success was further proof that the traditional September-to-May model of TV programming is nearing obsolescence.
The Chris Gethard Show Goes to Asbury Park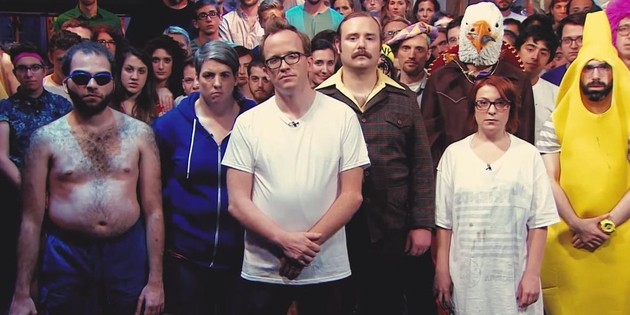 It's impossible to root against the underdog story of The Chris Gethard Show. Gethard is a comedian who found he couldn't pursue his passions within the traditional formats of the industry, so he went to Manhattan public-access television, where he became a cult sensation. Fusion acquired the show this year for a 10-episode run that included anarchic stunts like a studio audience comprised entirely of dogs or an episode taped after the cast had been awake for 36 straight hours. In the finale, Gethard took his whole audience to Asbury Park, New Jersey, and led them around the boardwalk to have whatever fun they wanted, climaxing in an impromptu late-night beach party, while NPR's Ira Glass held court in an empty Gethard Show studio. That the comedy TV circle has grown enough to get this kind of charming zaniness on national television is a good sign for the future.
Stephen Colbert Talks to Joe Biden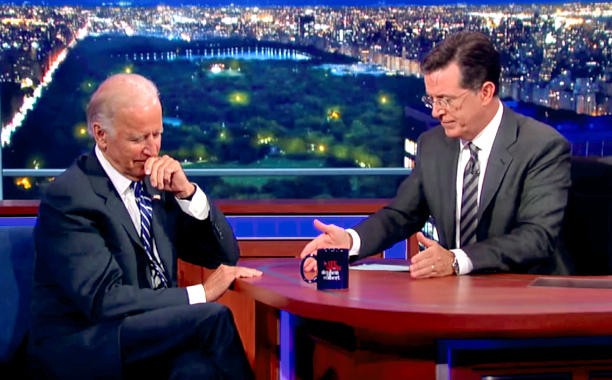 There's very little new to say about this year's massive shake-up of late-night personalities, partly because late night has a long, long lead time. It's usually more than a year before hosts find their feet, and comedians like Trevor Noah and James Corden simply haven't had long enough to really define their brand. Even a seasoned vet like Colbert is figuring out exactly what he wants The Late Show to be, but the incredible humanity of his first few weeks helped set an agenda that felt semi-revolutionary. The most memorable moment was Vice President Biden's tearful discussion of the loss of his son Beau, and Colbert's own openness about the grief he'd felt in his life. In a world full of confusion and fear, late-night hosts often function as the nation's onscreen therapists, helping audiences unpack and put terrible things into some kind of perspective. This year, no one felt better equipped for the job than Colbert.
President Obama Visits WTF With Marc Maron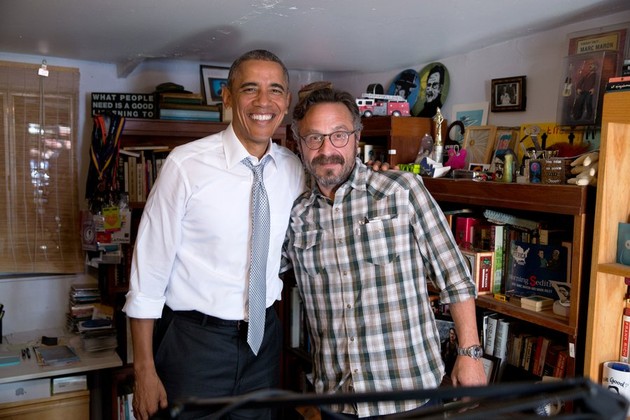 I first listened to WTF sometime in early 2010, when the comedian Marc Maron had banked about 40 episodes chatting with fellow stand-ups and grousing about his uneasy place in a changing industry. An experiment run out of Maron's garage, it was one of the first comedy podcasts to be noticed. These days, practically every comedian on the planet has a podcast, many of them belonging to ever-expanding networks that are doing a better and better job of monetizing their strange form of Internet radio. Even in that thriving world, President Obama sitting down with WTF felt like a seal of approval for a medium few Americans are familiar with. The chat was everything comedy podcasts are allowed to be: free-form, candid, unobstructed by act breaks or network notes. Yes, Maron has had other notable guests this year, like SNL's Lorne Michaels, but you can't get a bigger guest than Obama.
You're The Worst and "The Sadcom"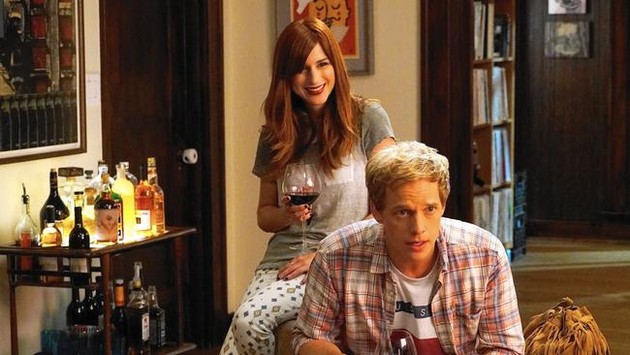 In its first season, You're the Worst was biting, sometimes cruel, often bleak in its outlook on human relationships. But it was never exactly sad. In its second season, which ended Wednesday on FXX, it dug into one of its main characters' clinical depression with the kind of shocking frankness few dramas have attempted, and yet it still managed to be hysterically funny every week. It's not an outlier, either: Shows like Togetherness, Bojack Horseman, Review, and Rick and Morty explored the darkest corners of the psyche while being among the comedy highlights of the year. Vulture's Jenny Jaffe crowned this subgenre the "sadcom": half-hour shows unafraid to resemble dramas in their plot descriptions, while still shooting for laughs every minute. It's a tough balance to strike, but it's one other countries (particularly Britain) have explored for many years (if he wanted to, Ricky Gervais could claim the "sadcom" as part of his legacy). It's nice to see American networks finally catching on.
Aziz Ansari's Parents Visit Master of None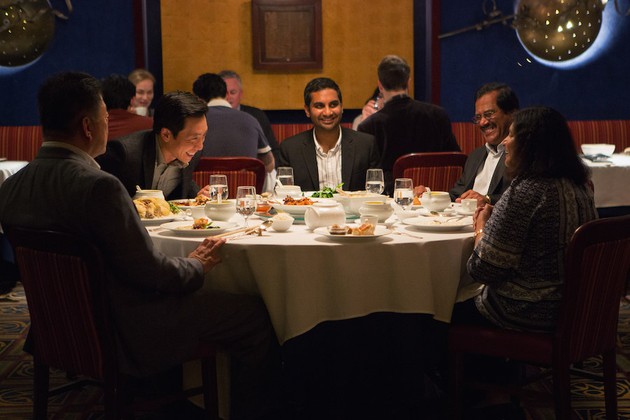 Only a handful of stand-up comedians have sold out Madison Square Garden. Aziz Ansari pulled that off at the age of 31, and the show that helped build his fame, Parks & Recreation, came to an end earlier this year. He could have done anything he wanted, and so he did: He made Master of None, a Netflix show that was autobiographical in all the best ways, interrogating his generation's place in the world, the faulty romantic connectivity of the Internet age, and both the comedy and tragedy that comes with being the child of immigrants. It also cast Ansari's actual parents in roles they were born to play. Every move in Master of None could have been indulgent in the worst way, but the independence that came with being on a streaming network disinterested in ratings clearly fed Ansari's best creative impulses, and presented a pretty optimistic vision of the genre's future.
"The Eye Doesn't Lie" on Documentary Now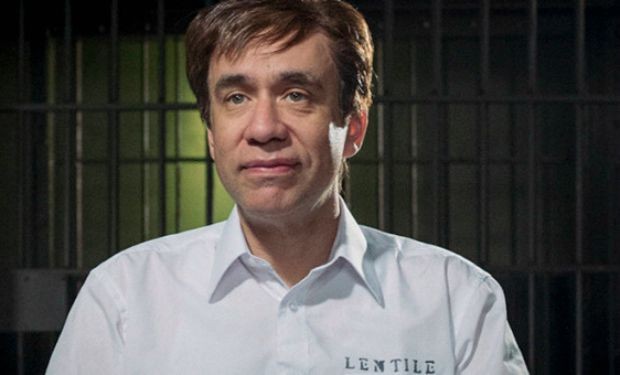 Every episode of IFC's bonkers series Documentary Now was lovable in its own weird way, but "The Eye Doesn't Lie," a dead-on spoof of Errol Morris's true-crime classic The Thin Blue Line, was the most idiosyncratic delight of the year. The show, created by Seth Meyers, Bill Hader, Fred Armisen, and Rhys Thomas, spoofs specific documentaries down to the camera lenses. "The Eye Doesn't Lie" was as faithful as it gets, nudging a true story of wrongful imprisonment into the realm of satire, without ever dropping the self-serious act. It has to be seen to be believed, preferably right after a viewing of The Thin Blue Line. Yes, it was niche—and the rock-bottom ratings confirmed it—but I'm glad there's space for Meyers (busy every week hosting Late Night) and his old SNL buddies to produce such an inspired work.
Oh, Hello Becomes the Hottest Ticket in Town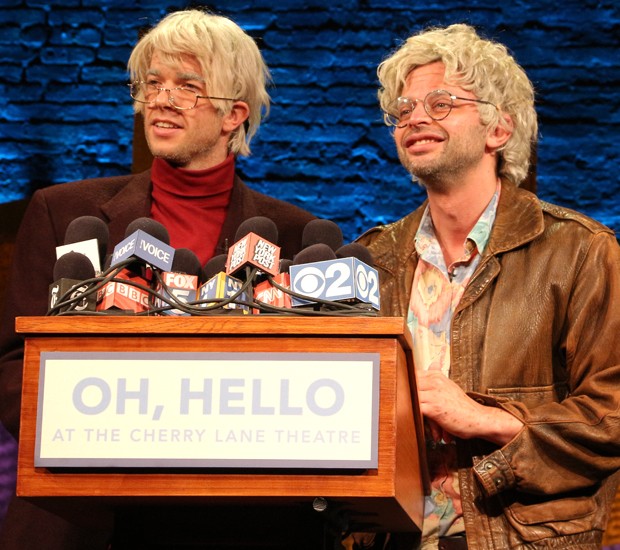 The former SNL writer John Mulaney had a weird 2015. His self-titled Fox sitcom Mulaney, which should have marked a major step forward in his burgeoning career, tanked with both audiences and critics. His Netflix special drew major plaudits, clearing a path for him to be an acclaimed stand-up for the rest of his career. But like so many rising stars, he's having the most fun playing in the margins and pursuing weird passion projects. He and Nick Kroll are staging a month-long show at the Cherry Lane Theater in New York, Oh, Hello Live, a spinoff of their two bizarre old-men characters best known for their prank show-within-a-show "Too Much Tuna." Tickets sold out immediately and are going for more than $300 on StubHub right now. The two-hour play, filled with offensive rants, stale deli salad, and walk-on guest stars, is one of the funniest creations of the year. It was yet another supreme act of comedy auteurdom—Kroll and Mulaney taking a thing they knew was special, expanding on it, and bringing it to passionate audiences outside of any network or ad-dependent model. I can only hope for much more of the same for 2016.