28 Movies to Look Forward to in 2016
Amid the usual franchise fare and long-awaited sequels are a handful of original works to get excited about.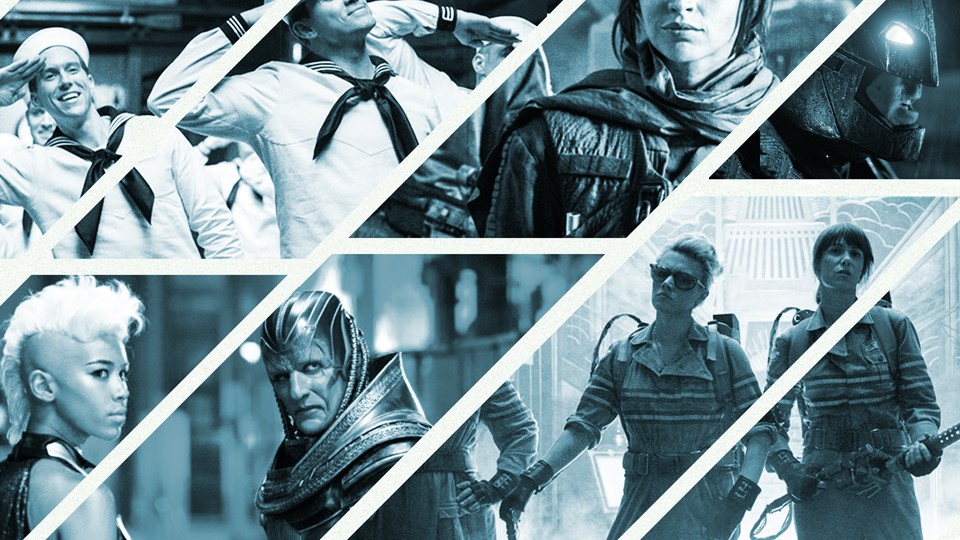 It feels like it's been eons since anyone talked much about a movie that wasn't Star Wars, but eventually, weeks (months?) from now, its supremacy at the box office will die down, and theaters will usher in a whole new year of movies. In 2015, the deluge of franchises, sequels, and reboots seemed notable; at this point, it's routine. But with the Avengers sequel and Star Wars now behind us, there's nothing quite as hotly anticipated in the year ahead. Will this give smaller fare more chance to breathe, or is that hoping too much in an industry seemingly choked by big-budget extravaganzas? Here's a look at some of 2016's most notable upcoming projects.
---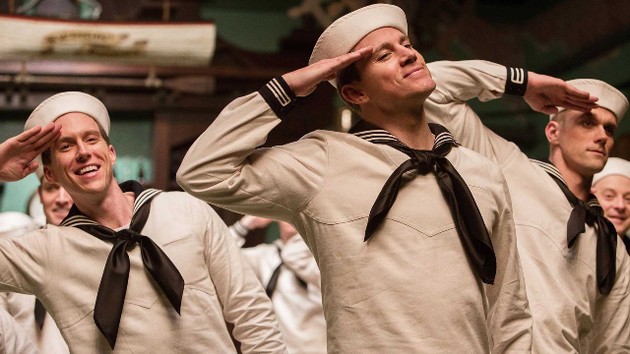 Hail, Caesar! (February 5)
What It Is: The Coen Brothers' newest film, a wacky 1950s comedy, promises a lighter tone and a more star-studded cast than 2013's Inside Llewyn Davis. It's loosely based on the career of the Hollywood "fixer" Eddie Mannix (Josh Brolin), a studio executive who covered up many juicy scandals in his day. The gonzo caper seems to revolve around the kidnapping of a star (George Clooney) by a gang of pipe-smoking weirdos with Mannix hot on the case, but you never quite know what you're going to get from the Coens.
If You Need Convincing: Even by their lofty standards, Inside Llewyn Davis was one of the best Coen Brothers movies ever, and they've been trying to make Hail Caesar! for years. The cast includes Tilda Swinton, Scarlett Johansson, Ralph Fiennes, Channing Tatum, Jonah Hill ... and Dolph Lundgren? Impossible to resist.
---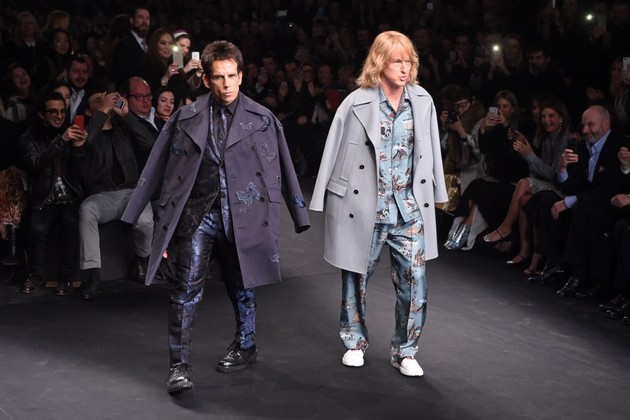 Zoolander 2 (February 12)
What It Is: Remember Zoolander? With the Blue Steel and the "MerMAN!" and the school for ants? He's back! After 15 long years (yes, we are all old), Ben Stiller's cult-hit fashion satire has finally gotten a sequel, and it has a nutty plot and a healthy heap of au courant celebrity cameos (Benedict Cumberbatch, Justin Bieber, Kim Kardashian, and on and on and on). Original cast members Owen Wilson and Will Ferrell have returned too, and Kristen Wiig is also involved, as mandated by the new laws of making comedy films.
If You Need Convincing: This is no tossed-off sequel: Stiller is taking 2oolander (as it's been dubbed in promotional materials) seriously enough to helm it, and he's got a pretty good track record from the director's chair. More importantly, the celebrity culture lampooned by the original film has only gotten sillier and more pervasive: Perhaps we need Derek Zoolander now more than ever.
---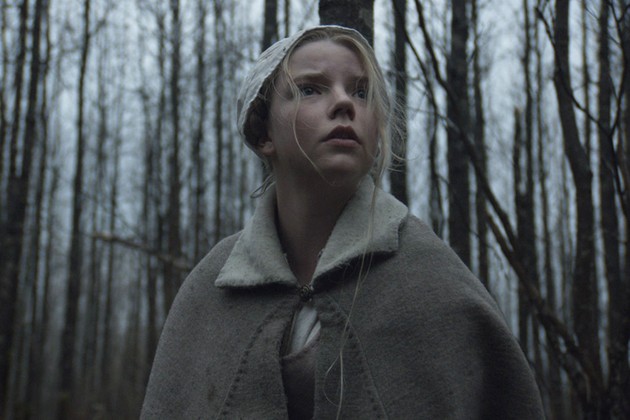 The Witch (February 26)
What It Is: This 1630s-set horror film, from the first-time director Robert Eggers, caused quite a stir at Sundance in 2015—enough for the studio A24 to postpone its release in order to mount a proper campaign for what could be a breakout hit. Set in Puritan New England, the plot revolves around the disappearance of a child, accusations of witchcraft, and possible demonic possession. The 17th century was a pretty scary time, after all.
If You Need Convincing: This won the Directing Award at Sundance, and if you watch the trailer, you can get an idea of how—it's all foreboding, visually impressive, horrifying atmosphere. Also, one of the main characters is a possibly demonic goat called Black Phillip.
---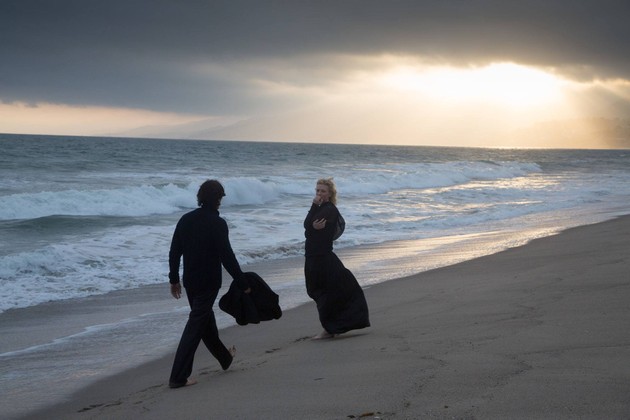 Knight of Cups (March 4)
What It Is: Terrence Malick's new film has been bouncing around without a release date for quite a while—it debuted at the Berlin Film Festival almost a year ago to mixed reviews, and will finally wind its way into theaters in March. It stars Christian Bale as a screenwriter consumed by the existential emptiness that comes with success, and features Natalie Portman, Cate Blanchett, Antonio Banderas, and many, many more actors you've heard of.
If You Need Convincing: It's Terrence Malick, who's an acquired taste to be sure but one of Hollywood's most unique auteurs. His last film, To the Wonder, drew a pretty muted reaction, but he's made enough enduring masterpieces—Badlands, Days of Heaven, The Thin Red Line—that any new project of his deserves attention.
---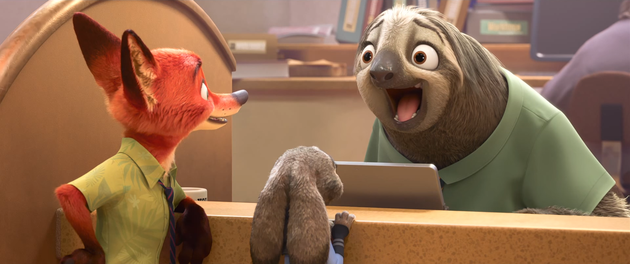 Zootopia (March 4)
What It Is: Disney's newest animated entry is set in a world of anthropomorphic animals, and from the trailers, it looks like a raucous comedy. There's a wiseacre fox (voiced by Jason Bateman), a go-getter bunny rabbit cop (Ginnifer Goodwin), and a cast of furry critters likely to delight all small children in attendance. But adults may be interested too—Disney is on quite a roll of late, and the director Rich Moore was behind 2012's thoroughly winning Wreck-It Ralph.
If You Need Convincing: The film's first trailer focuses on a single scene set at the DMV, where all the clerks are sloths. Every time I've seen it play in front of an audience, it kills. Is it the only good scene in the movie, or a sign of something special?
---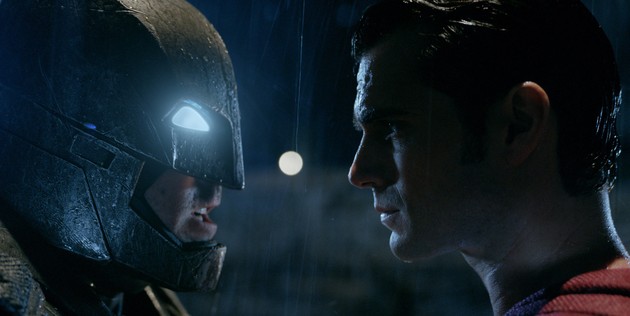 Batman v. Superman: Dawn of Justice (March 25)
What It Is: Well, it's a lot of things. It's technically a sequel to Man of Steel, the 2013 Superman reboot from the director Zack Snyder. But Warner Bros. is positioning it as the start of a colossal superhero franchise using the characters of DC Comics. So Snyder's new film has Superman (Henry Cavill) facing off with Batman (Ben Affleck), already an established hero who has his suspicions about the alien hero fanned by the villainous Lex Luthor (Jesse Eisenberg). Also, Wonder Woman (played by Gal Gadot) is there, and maybe Aquaman will pop up, and perhaps even The Flash, and Abraham Lincoln, and The Great Gazoo. (Some of those might be made up.)
If You Need Convincing: Well, there's going to be a lot of these DC movies—the Justice League and many other spinoffs are already scheduled—so if you want to keep up, you're going to have to see this one, I suppose.
---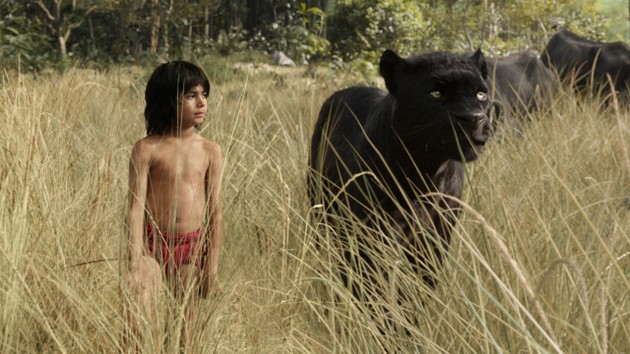 The Jungle Book (April 15)
What It Is: After the wild success of Cinderella last year, Disney continues to plunder its vault of animated classics and turn them into mega-budgeted live-action extravaganzas. The Jungle Book, directed by Jon Favreau (Iron Man) has taken Rudyard Kipling's classic tales and added immensely realistic CGI creatures, some major action sequences, and a lot of celebrity voices.
If You Need Convincing: Bill Murray is the voice of Baloo the bear! A disturbingly realistic-looking Baloo, who might as well be mauling Leonardo DiCaprio, but it's Bill Murray under there. Scarlett Johansson plays the hypnotic snake Kaa, Idris Elba is the tiger villain Shere Khan, and Christopher Walken is the orangutan King Louie. If nothing else, the casting seems on point.
---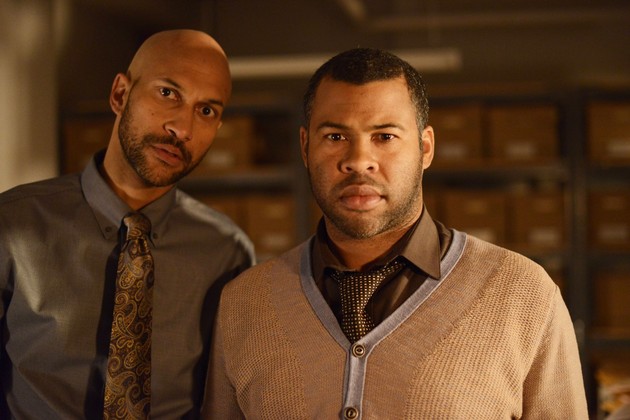 Keanu (April 22)
What It Is: Details are thin on the ground for Keanu, a brilliantly titled film starring Jordan Peele and Keegan-Michael Key, but we know it has something to do with two friends pretending to be gangsters to retrieve their stolen cat. Their stolen cat is called Keanu.
If You Need Convincing: Watch Key & Peele's entire run on Comedy Central. That should do it.
---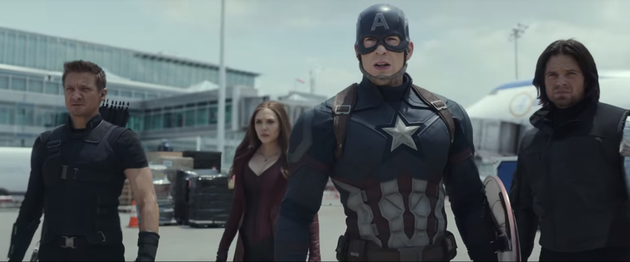 Captain America: Civil War (May 6)
What It Is: The beginning of Marvel's (slightly terrifying sounding) "phase three," and the 13th overall installment in the comic book studio's "cinematic universe." That's right, these films have become a teenager. The directors Joe and Anthony Russo, who made the well-received second Captain America film, The Winter Soldier, are looking to continue that entry's paranoid political-thriller tone, as a schism develops in the Avengers over the proposed governmental registration of superheroes. Civil War features Robert Downey Jr. as Iron Man, who takes the opposing side to the Captain's anti-registration stance.
If You Need Convincing: This film marks the first appearance of Chadwick Boseman as the Black Panther, a pioneering hero in the Marvel Universe, and The Winter Soldier was a genuinely good time at the theater.
---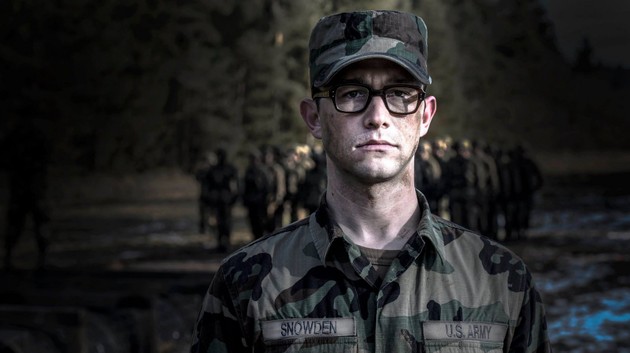 Snowden (May 13)
What It Is: Perhaps you've heard of Edward Snowden, a government contractor who caused some fuss in 2013 after leaking classified information about U.S. surveillance programs. His story, already told in the arresting Oscar-winning documentary Citizenfour, will be dramatized here by Oliver Stone, who has some experience making films about real-life figures of controversy.
If You Need Convincing: Stone hasn't had a genuine hit in years—biopics like W. and Alexander were underseen, and his Wall Street sequel was a huge bomb—but this is still the man who made Platoon, JFK, and Nixon. Perhaps he has one last excoriating masterpiece in him.
---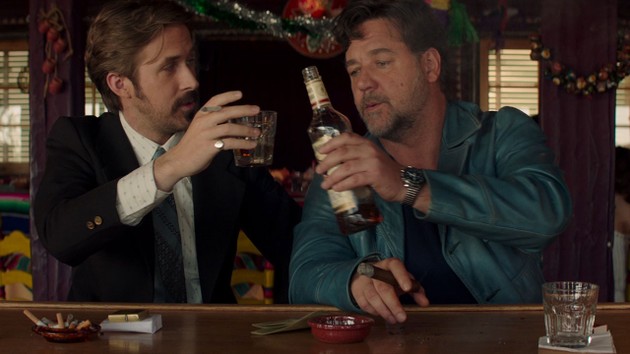 The Nice Guys (May 20)
What It Is: Shane Black's rollicking new R-rated comedy is about a private investigator (Ryan Gosling) and a hired gun (Russell Crowe) trying to find a missing girl in 1970s Los Angeles. These are two stars who rarely get to cut loose, but The Nice Guys looks like a hell of a lot of dirty, silly fun.
If You Need Convincing: Shane Black, who wrote Lethal Weapon among other action classics, is one of Hollywood's few remaining masters of crackling dialogue. His 2005 noir comedy Kiss Kiss Bang Bang is an enduring cult classic, and with any luck The Nice Guys will be similarly brilliant.
---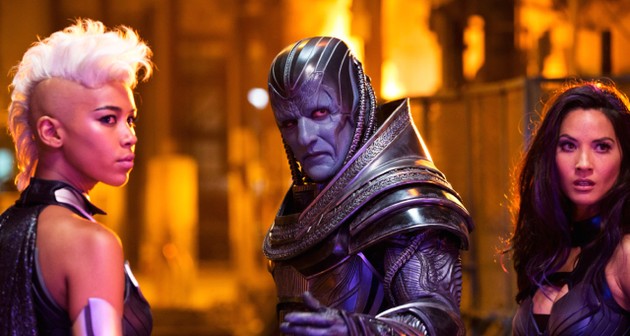 X-Men: Apocalypse (May 27)
What It Is: Another X-Men movie. Counting the Wolverine stand-alones, they've made eight of these over the years since Bryan Singer's 2000 original, by now a venerable grandpa in the superhero genre. After helming the decently received Days of Future Past in 2014, Singer is taking another go-round with the younger, rebooted cast (including Jennifer Lawrence, James McAvoy, and Michael Fassbender), having them confront the ancient purple villain Apocalypse (Oscar Isaac) in the 1980s.
If You Need Convincing: Jennifer Lawrence is probably not going to make another X-Men movie—her contract locked her into three films—so this will be the last time you get to see her as the shapeshifter Mystique.
---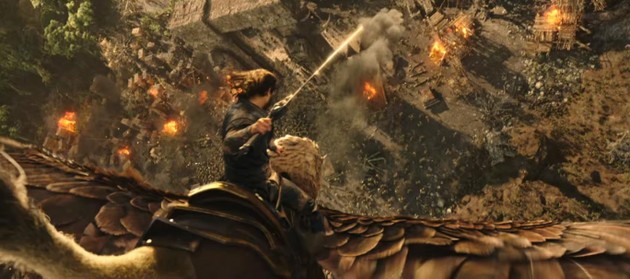 Warcraft (June 10)
What It Is: Another CGI-laden spectacle to burn our brains this summer. This one's adapted from a famous video game about a war between humans and Orcs, with lots of motion-capture performances, people riding griffins, dark portals, and who knows what else. They're a booming industry, but video games have yet to really translate to film franchises. Will this buck the trend?
If You Need Convincing: Warcraft is directed by Duncan Jones, who made the innovative sci-fi film Moon. So maybe it'll be good! Also, griffins!
---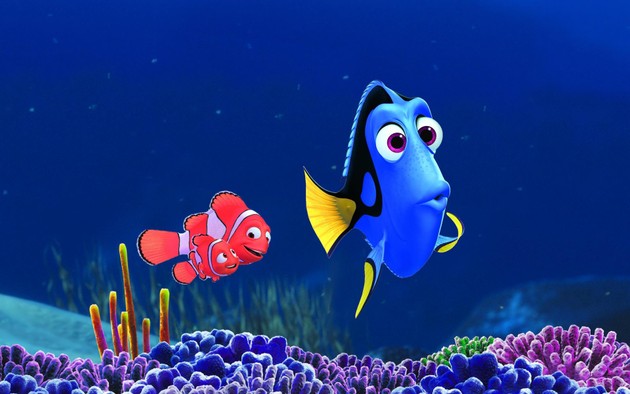 Finding Dory (June 17)
What It Is: A sequel to Pixar's beloved Finding Nemo, centered on the forgetful Dory (Ellen DeGeneres), who is trying to find her lost family. It's the first in a rather depressing cavalcade of sequels on the way from the innovative animation studio, but Nemo was such a monster hit that it's amazing it took this long for Dory to swim into production.
If You Need Convincing: Yes, it's a sequel, and the trailer is a little flat, but Dory is directed by Andrew Stanton—the Pixar mainstay who made Finding Nemo and WALL-E among others.
---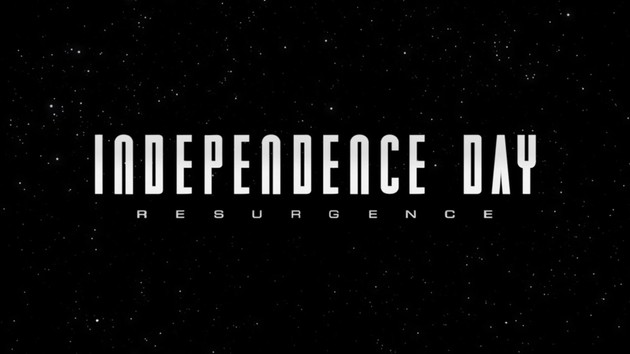 Independence Day: Resurgence (June 24)
What It Is: If 2015 was the year of the franchise film, 2016 is the year of the incredibly late sequel. Yes, 20 years after the release of Independence Day (again, reader, you are old), comes a sequel from the same director (Roland Emmerich) and with much of the same cast (Jeff Goldblum, Bill Pullman, Judd Hirsch, Vivica A. Fox). The plot? Easy: The aliens come back! Unfortunately, Will Smith didn't decide to do the same, so Jessie Usher (of the great Starz sports comedy Survivor's Remorse) has been cast as his son. The square-jawed Liam Hemsworth (The Hunger Games) is also involved.
If You Need Convincing: 20th Century Fox is hoping the nostalgia factor alone will draw people into theaters, but it's honestly been too long since Jeff Goldblum was starring in Hollywood blockbusters. After all, he was the best thing about the 1990s in film.
---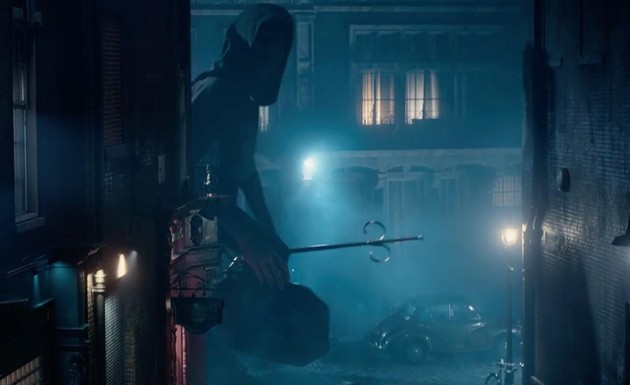 The BFG (July 1)
What It Is: Roald Dahl's beloved tale of a Big Friendly Giant—a plucky orphan named Sophie; the Queen of England; the process of making and distributing dreams; and so much more—rendered by Steven Spielberg. Mark Rylance, who did such wonderful work in his Bridge of Spies this year, will play the BFG via motion-capture. Bill Hader will play the nasty Bloodbottler.
If You Need Convincing: If there's a Dahl story Spielberg seems suited to adapting, it's this one, which has the perfect mix of lovely and nightmarish. Also, technology may have caught up enough to properly render the tale's 24-foot giants, though the trailer sheds less light on that front.
---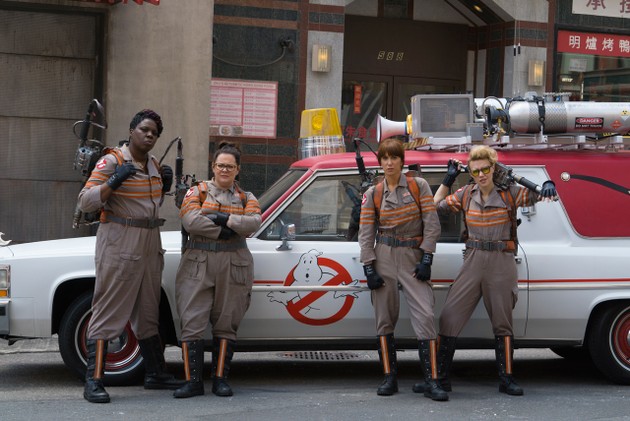 Ghostbusters (July 15)
What It Is: Not a sequel, but a reboot—and an exciting one for a change, taking the original Ghostbusters premise and giving it an all-female cast (Melissa McCarthy, Kristen Wiig, Leslie Jones, Kate McKinnon). What more do you need to know? If the director and writer Paul Feig (he co-wrote with The Heat scripter Katie Dippold) nails the jokes, and the cast clicks, this should be an easy home run.
If You Need Convincing: This year, Paul Feig and Melissa McCarthy made Spy, which was simultaneously one of 2015's most hilarious comedies and one of its best action films. There's no one better suited to the tone Ghostbusters will surely be aiming for.
---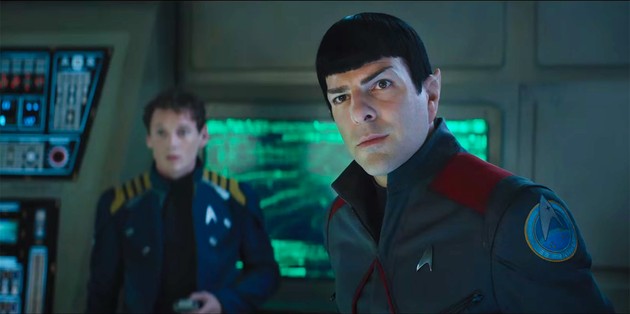 Star Trek Beyond (July 22)
What It Is: The third entry in the rebooted Trek franchise starring Chris Pine and Zachary Quinto as Kirk and Spock. The plot's pretty murky, but it has something to do with the U.S.S. Enterprise crashing on an alien planet, and Idris Elba plays a villain. The Prime Directive will no doubt be cited and ignored.
If You Need Convincing: Everyone involved with writing the previous two films, including the execrable Star Trek Into Darkness, is gone. Justin Lin (best known for the Fast & Furious franchise) is directing, and Simon Pegg (who doubles as Scottie) co-wrote the script.
---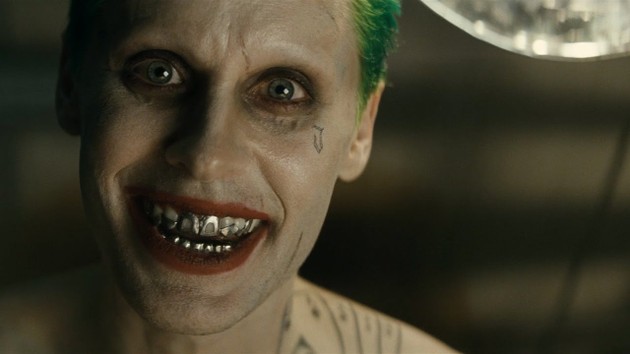 Suicide Squad (August 5)
What It Is: After Batman v. Superman, the DC Comics universe rolls on with this twisty tale of a government team of supervillains. A lot of big names are attached to this thing—Will Smith, Margot Robbie, Viola Davis—but Jared Leto's front and center in all the marketing, because he's playing The Joker. His take on the Batman villain seems to involve a lot of "edgy" tattoos and has drawn some online derision, but it'll be inescapable come August.
If You Need Convincing: This is a situation where you're either in or you're firmly out. Warner Bros. is hoping that people have room in their hearts for two mega-franchises about superheroes, or that Marvel will somehow wither on the vine this year.
---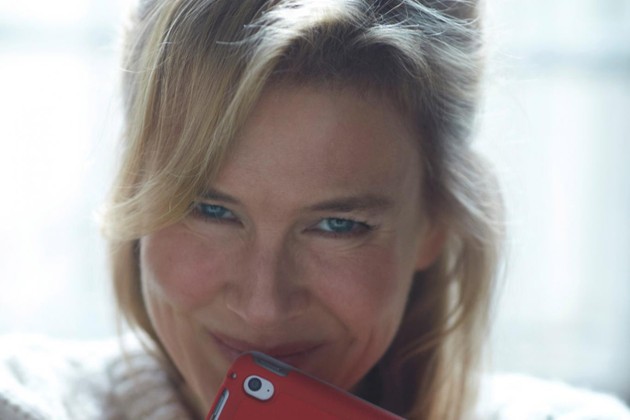 Bridget Jones's Baby (September 16)
What It Is: Remember what I said about long-delayed sequels? The last Bridget Jones film, The Edge of Reason, came out to bad reviews in 2004 but made a ton of money worldwide. Bridget Jones's Baby has been rumored ever since, even though there aren't any more Helen Fielding novels to adapt. Fielding has co-scripted this sequel with Emma Thompson (of all people!) and the novelist David Nicholls, while Renée Zellweger and Colin Firth are back as Bridget and Mark Darcy. Hugh Grant apparently wanted nothing to do with the whole thing, but Patrick Dempsey has stepped in to play the third member of their love triangle. Also Bridget is pregnant now.
If You Need Convincing: Just imagine the thinkpieces we'll get come September!
---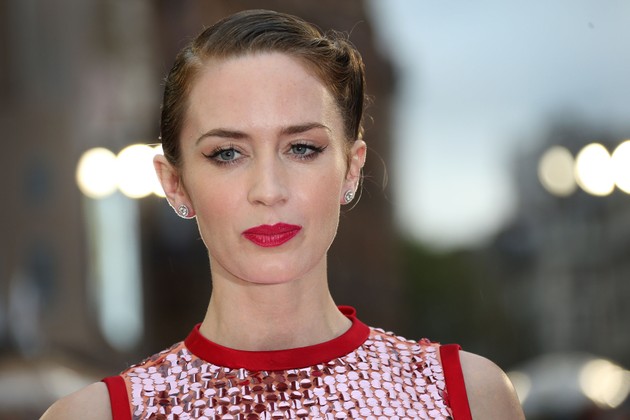 The Girl on the Train (October 7)
What It Is: Paula Hawkins's book The Girl on the Train was the it novel of 2015, dominating The New York Times' bestseller list, so of course it's been turned into a movie. Tate Taylor (The Help) is directing, and the cast features Emily Blunt, Rebecca Ferguson, and Justin Theroux. I assume it's set on a train of some sort? I didn't read the book.
If You Need Convincing: The book has earned comparisons to Gone Girl—you'll spend the next year wondering whether to read the book and spoil the ending, or hold out to see if the film can shock you.
---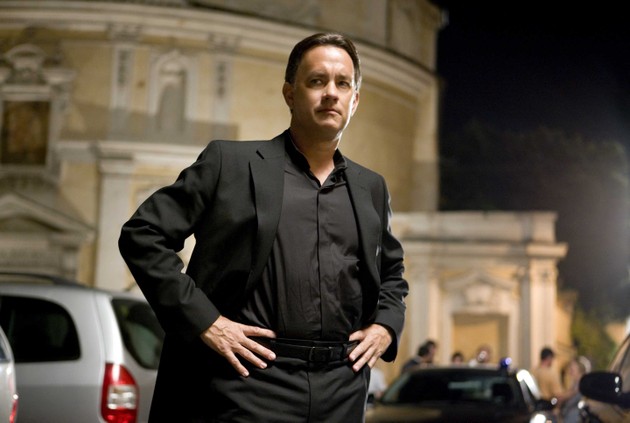 Inferno (October 14)
What It Is: Dan Brown's Harvard professor hero Robert Langdon is back, played again by Tom Hanks, and this time he's in Florence being hunted by the authorities, possibly framed for a crime he can't remember. As usual, the only way to solve the mystery will be his expertise in symbology.
If You Need Convincing: Did you like the other Ron Howard/Dan Brown collaborations, The Da Vinci Code and Angels & Demons? Because that seems almost a prerequisite.
---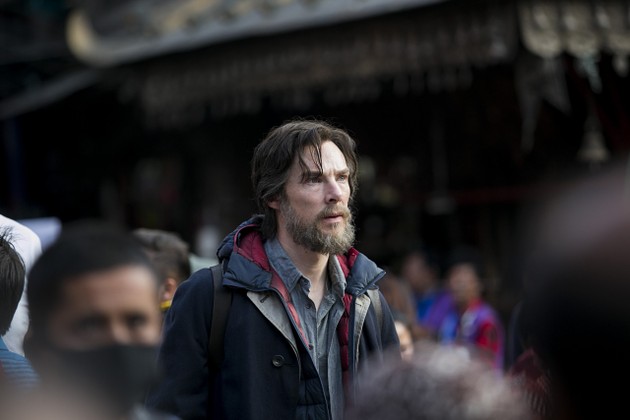 Doctor Strange (November 4)
What It Is: Marvel's second 2016 entry is about as close to a genuine gamble as a superhero movie can be, charting the origins of Earth's Sorcerer Supreme, who deals with magic, demons, and dark dimensions. How this will blend into the rest of the Marvel universe is anyone's guess, but Benedict Cumberbatch is well-cast as an arrogant surgeon who loses the use of his hands in a car accident and goes on a mystical quest to heal them, and the horror director Scott Derrickson should provide some heady imagery for the doctor to confront.
If You Need Convincing: The supporting cast is A+: Rachel McAdams, Chiwetel Ejiofor, Mads Mikkelsen, Michael Stuhlbarg, and Tilda Swinton as The Ancient One, who teaches Doctor Strange all he knows.
---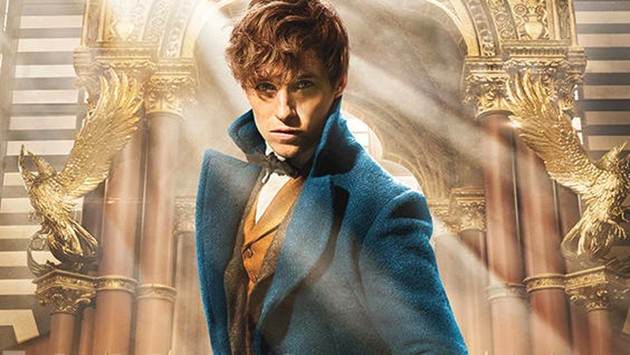 Fantastic Beasts and Where to Find Them (November 18)
What It Is: A new Harry Potter film—sort of. Written by J.K. Rowling and based on her "book" (in fact just a cute directory of magical creatures in her Potter universe), Fantastic Beasts might be the start of a new franchise set in the wizarding world, but this time in America in 1926. Eddie Redmayne plays Newt Scamander, an eccentric wizard visiting from Britain, who gets tangled up with some, well, fantastic beasts, and also Colin Farrell.
If You Need Convincing: J.K. Rowling won't write another Harry Potter book (so she says), but she's finding fun ways to expand on her franchise, and the trusty director David Yates (who made the last four Potter movies) is behind the camera again.
---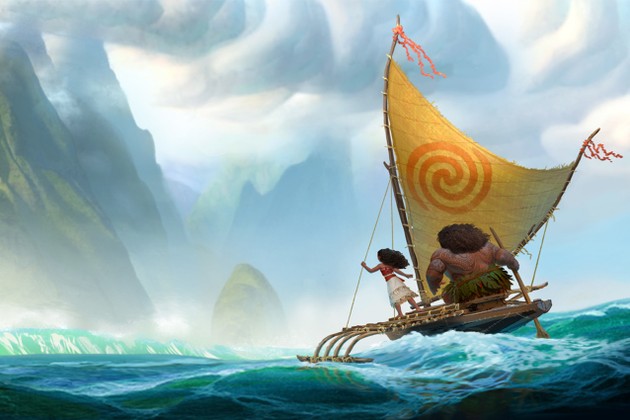 Moana (November 23)
What It Is: A wholly original Disney film set in the ancient South Pacific, which follows the plucky navigator heroine Moana Waialiki on an adventure with the famed demigod Maui (voiced by Dwayne Johnson). Further details are thin on the ground, but the concept art alone is arresting.
If You Need Convincing: It's directed by the venerable Ron Clements and John Musker—who made The Little Mermaid and Aladdin, among others.
---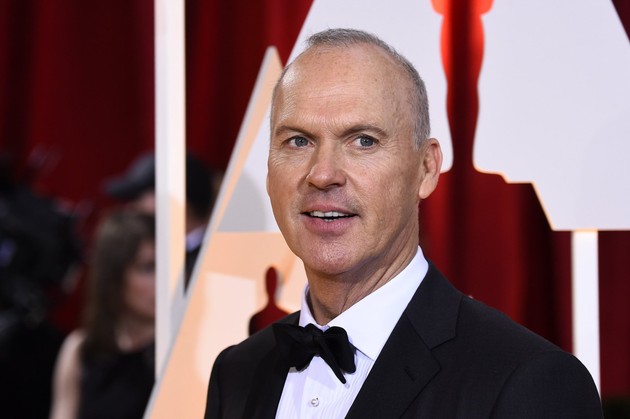 The Founder (November 25)
What It Is: If Michael Keaton can't win an Oscar for Birdman or for Spotlight, perhaps he'll triumph playing the inventor of McDonald's? John Lee Hancock's new film is about Ray Kroc, who turned McDonald's into an ubiquitous fast-food franchise. The brilliant Robert D. Siegel, who wrote The Wrestler and Big Fan, scripted, so this probably won't be a hagiography.
If You Need Convincing: The original McDonald brothers, who founded the first restaurant, are being played by Nick Offerman and John Carroll Lynch.
---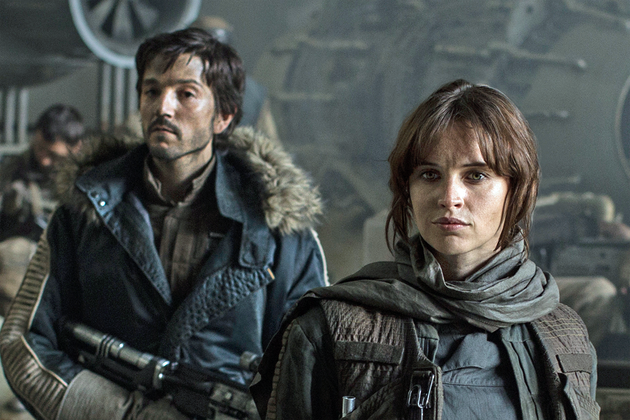 Rogue One (December 16)
What It Is: And you thought there'd be no Star Wars movies in 2016. You fool! Rogue One is billed as "a Star Wars story," and follows the daring crew that stole the plans for the Death Star that set the original film in motion. It's Disney's first effort to make a Star Wars movie that isn't a Star Wars movie—one that isn't part of the main continuity being set up by J.J. Abrams's The Force Awakens.
If You Need Convincing: The cast. Felicity Jones, Diego Luna, Riz Ahmed, Ben Mendelsohn, Donnie Yen, Forest Whitaker, Mads Mikkelsen, Jiang Wen. It's a diverse and exciting bunch of space spies.
---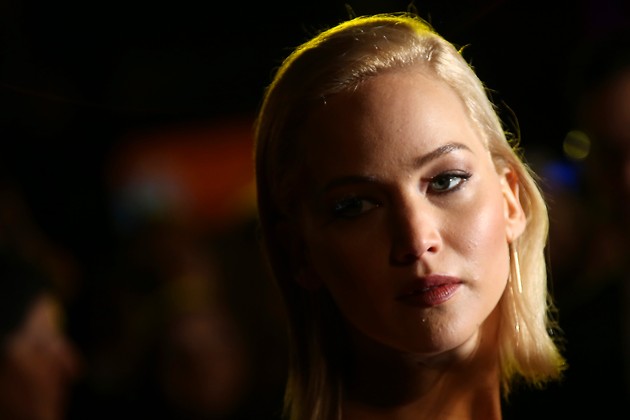 Passengers (December 21)
What It Is: Not sure, exactly. A science fiction film, for sure. Directed by Morten Tyldum (The Imitation Game) and written by Jon Spaihts (Prometheus). Starring Jennifer Lawrence, Chris Pratt, Michael Sheen, and Laurence Fishburne.
If You Need Convincing: Sci-fi is awesome, and J-Law and C-Pratt are arguably Hollywood's two biggest young stars right now. Watch this space?