Remembered: A Few Notable Deaths of 2015
B.B. King, Grace Lee Boggs, Allen Toussaint, and nine others who changed the world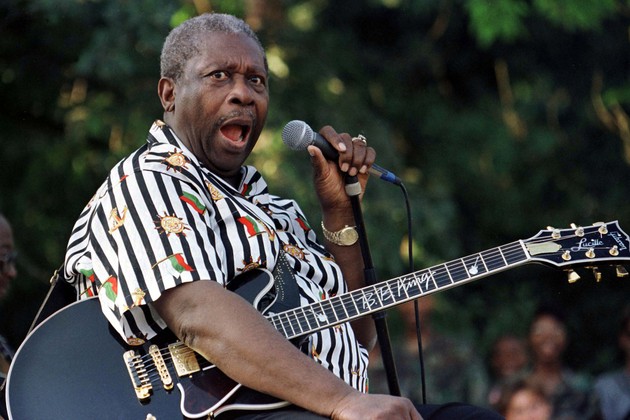 The life of B.B. King (b. 1925) is proof that to play the blues, it helps to have lived the blues. The son of a Mississippi sharecropper, King played his way out of the cotton fields to become one of the most popular and influential blues musicians of his day. King's plaintive vocals and achingly expressive guitar licks—often played on a jet-black hollow-bodied Gibson guitar he named "Lucille"—gave him a signature sound that won him a worldwide following, 15 Grammy Awards, and the respect of legions of guitarists, including Eric Clapton, Jimi Hendrix, and Keith Richards. King was a tireless ambassador of the blues, playing more than 200 gigs a year, even well into his 70s. B.B. made it all look easy, but as King once put it, "The blues are a mystery, and mysteries are never as simple as they look."
---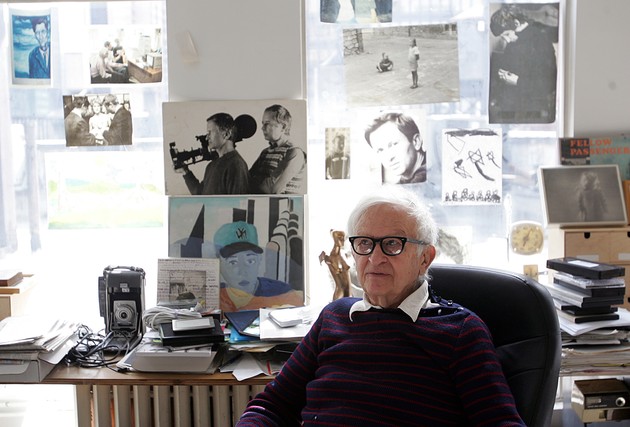 Albert Maysles (b. 1926), along with his younger brother David, pioneered a fly-on-the-wall style of documentary filmmaking that came to be known as "direct cinema." Maysles would spend an inordinate amount of time simply observing his subjects, letting the story unfold organically rather than drawing up detailed plans about what to shoot. In Salesman (1969), Maysles documented the quiet desperation of traveling Bible salesmen; in Gimme Shelter (1970), he captured a fatal stabbing during the Rolling Stones's Altamont concert; in Grey Gardens (1975), he detailed the curious lives of an upper class recluse and her daughter living in a crumbling Long Island estate. The subjects of Albert Maysles's documentaries acted as though they were completely unaware that they were being filmed, which was part of Maysles's genius.
---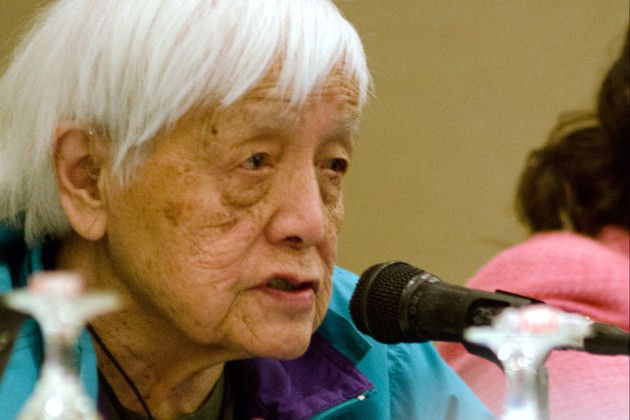 Grace Lee Boggs (b. 1915) learned early in life that if she wanted justice, she'd have to fight for it. Born to Chinese parents, Boggs received a Ph.D in philosophy from Bryn Mawr College in 1940, but was unable to land a job in academia as a woman and a minority. The early rejection led Boggs to a lifetime of dedication to the civil rights, labor, and Black Power movements. She worked as an organizer for tenants' and workers' rights, and authored books and articles on social justice and political philosophy. She was a fierce critic of the social and economic conditions that contributed to Detroit's decline, and how the heaviest burden fell on the city's underclass. Boggs and her husband founded Detroit Summer, a community projects program for youth to revitalize city neighborhoods, as well as the James and Grace Lee Boggs Center to Nurture Community Leadership. Her work lives on.
---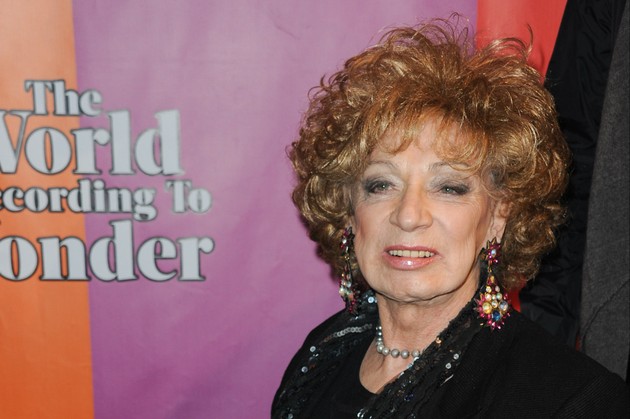 Long before transgender actresses landed breakout roles in shows such as Orange Is the New Black and Hung, there was Holly Woodlawn (b. 1946).  Born Haroldo Danhakl in Puerto Rico, she changed her name to Holly (after Audrey Hepburn's character in Breakfast at Tiffany's) and hitchhiked from Miami to New York City, a transformational journey later immortalized in the opening lines of Lou Reed's "Walk on the Wild Side." She was discovered by Andy Warhol and soon won critical acclaim for lead roles in Trash and Women in Revolt. Woodlawn never achieved blockbuster success, but lived to see the day when millions of viewers embraced nuanced transgender characters. Last year, Woodlawn appeared in two episodes of the acclaimed Amazon series Transparent.
---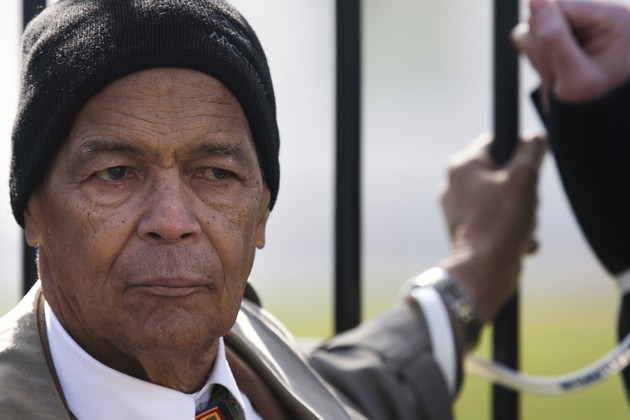 If Julian Bond (b. 1940) had been born a few decades later, he might have had a shot at being the nation's first African American president. As it turned out, the civil-rights activist, longtime NAACP chair, and man President Obama called "a hero and friend" was too far ahead of his time. While a student at Morehouse College, he helped found the Student Nonviolent Coordinating Committee, a group that would be on the front lines of protests that led to the nation's landmark civil-rights laws. Bond served in the Georgia Legislature for more than two decades, and his name was placed into nomination as vice president at the 1968 Chicago Democratic National Convention. Bond became a widely respected activist and administrator, helping to turn around the NAACP at a time when the organization was mired in debt and criticized as being out of touch. In his later years, Bond was an ardent supporter of LGBT rights—characteristically about a decade before such a position gained mainstream acceptance.
---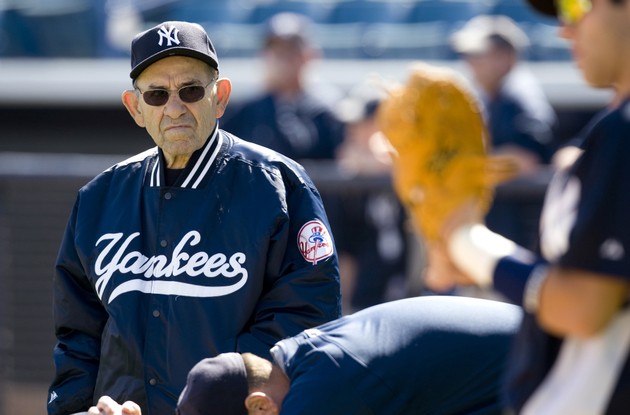 Lawrence Peter "Yogi" Berra (b. 1925) was one of baseball's all-time greats, but his more enduring contribution may turn out to be to the English language. As a player, Berra had few rivals. Over a nearly two-decade long career as catcher for the New York Yankees, he was a perennial All Star and three-time winner of the American League's Most Valuable Player Award—the best player on the best team in baseball. But Berra's longest-lasting legacy may be his improbable Yogi-isms, which include, "It's like déjà vu all over again," "When you come to a fork in the road, take it," and, "Baseball is 90 percent mental and the other half is physical." Berra was characteristically modest about his contributions to the language, saying simply, "I really didn't say everything I said."
---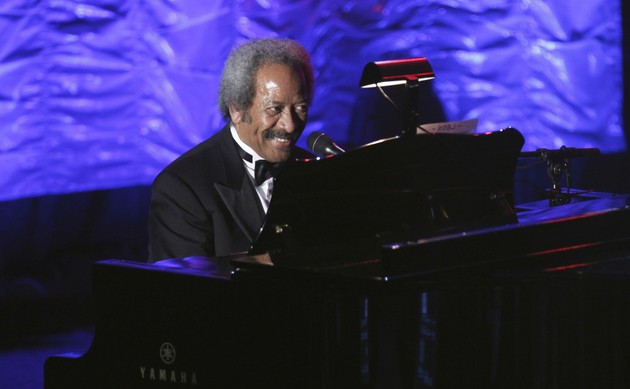 When it came to music, Allen Toussaint (b. 1938) could do it all. The legendary New Orleans musician wrote songs that became hits for an astonishing variety of artists, ranging from the Pointer Sisters and Irma Thomas to Glen Campbell and Devo. He was also an accomplished pianist, singer, arranger, and producer, and his New Orleans recording studio attracted musicians from around the world who sought to capture the New Orleans sound. But Toussaint's lasting legacy may be that he kept the Big Easy's swampy R&B traditions alive for successive generations of artists to reinterpret. Toussaint remained fiercely loyal to New Orleans, even after Hurricane Katrina ravaged his home and studio in 2005. He teamed with Elvis Costello on the first major recording session to take place after the disaster, producing the critically acclaimed album The River in Reverse.
---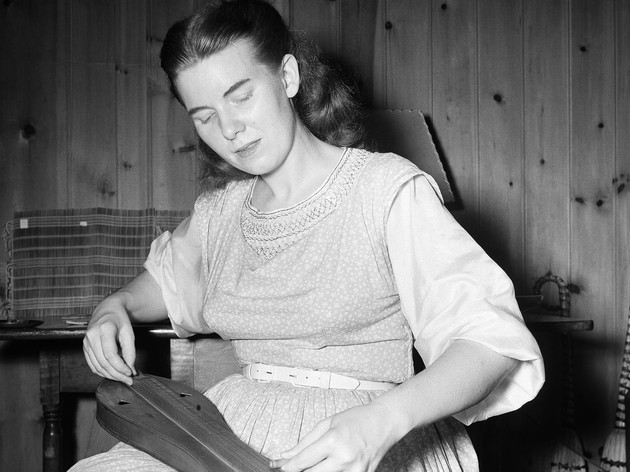 The folk singer Jean Ritchie (b.1922) brought the sounds of her native Appalachia to a worldwide audience, and in the process, saved dozens of traditional songs that might otherwise have been lost to history. The youngest of 14 children born to a family of balladeers from eastern Kentucky, Ritchie moved to New York City in 1947, and met up with the folklorist Alan Lomax, who recorded her for the Library of Congress. Ritchie sang in a ringing crystalline voice, and also introduced audiences to the mountain dulcimer and autoharp. Ritchie became a fixture in the emerging folk music scene of the late '50s and early '60s, helped launch the first Newport Folk Festival, and counted Bob Dylan and Joan Baez as admirers. Ritchie became a collector of traditional folk songs and a respected authority on their origins, ensuring that even after her death, the music would survive.
---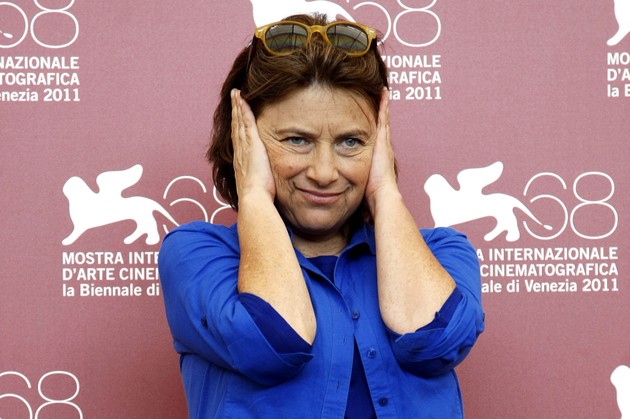 Chantal Akerman (b. 1950) wasn't a household name in film, but few directors have been as influential as the Belgian-born auteur. Many of Akerman's films examined the inner lives of women, and her originality and wide-ranging cinematic vision brought comparisons to Orson Welles and Jean-Luc Godard. Akerman's reputation was made by her 1975 feature, Jeanne Dielman, 23 Quai de Commerce—1800 Bruxelles, a transgressive look at a widow who goes about the banal routines of daily life while supporting herself as a sex worker. Akerman, the daughter of Holocaust survivors, struggled with—and in many ways chronicled—depression. Her final film, No Home Movie, examines the waning days of her mother, who survived Auschwitz and died in 2014.
---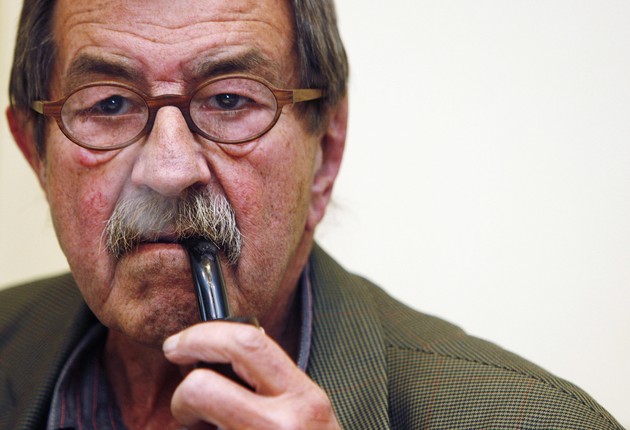 Like every great novelist, Gunter Grass (b. 1927) knew how to write a surprise ending. For nearly half a century, the Nobel Prize-winning novelist was a voice of moral outrage in postwar Germany, beginning with The Tin Drum, Grass's first novel, and among his best known. Many of Grass's novels, plays, and essays dealt with Germany struggling to come to terms with its dark past, full of "rubble and cadavers," as Grass once put it. An outspoken socialist, Grass was active in politics, and drew widespread criticism for opposing Germany's reunification in 1990. The surprise ending to Grass's life story was revealed in 2006, when the author stunned Germany by admitting that during the last months of World War II, he had been a member of Hitler's Waffen SS, the combat arm of the notorious organization that orchestrated the Holocaust.
---
By describing what it was like to die, Lisa Bonchek Adams (b. 1969) taught many how to live. Adams, a mother of three from Connecticut, was first diagnosed with breast cancer in 2006 when she was 37 years old. Six years later, she learned that her cancer had metastasized. Adams chronicled it all in excruciating detail on her blog, lisabadams.com, her Facebook page, and on Twitter, where she posted more than 176,000 tweets. Some were unnerved by Adams's willingness to make her battle so public; a controversial article in The Guardian questioned the propriety of turning a life-and-death struggle into a social-media phenomenon. But Adams's many followers had no such qualms, touched by the raw honesty of her writing—to the end, a compelling blend of courage, fear, despair, and hope.
---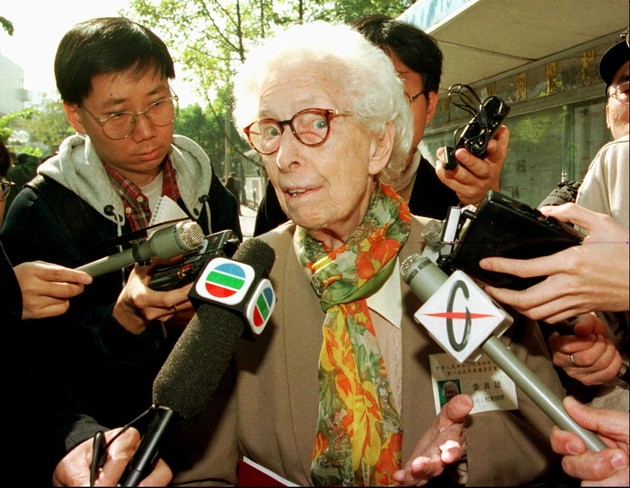 The British-born lawmaker, social activist, and corruption fighter Elsie Tu (b. 1913) was the conscience of Hong Kong in an era of fading and indifferent colonial rule. Dubbed "the spirit of Hong Kong" for championing the rights of the underclass, she came to the then-British colony on missionary work in 1951 and entered local politics, representing one of Hong Kong's first opposition groups. Tu will be remembered for her fight against systematic corruption in Hong Kong, particularly in the police force. Her efforts led to the establishment of an independent commission against corruption and to more critical scrutiny of British rule. In her later years, Tu was criticized for being pro-Beijing, and had a ready answer: "I'm not for China, I'm not for Britain. I've always been for the people of Hong Kong and for justice."