Beyond Star Wars: A Winter-Movie Preview
One film stands to dominate the entire season, but the coming months will also offer the typical mix of epics, horror films, and rom-coms.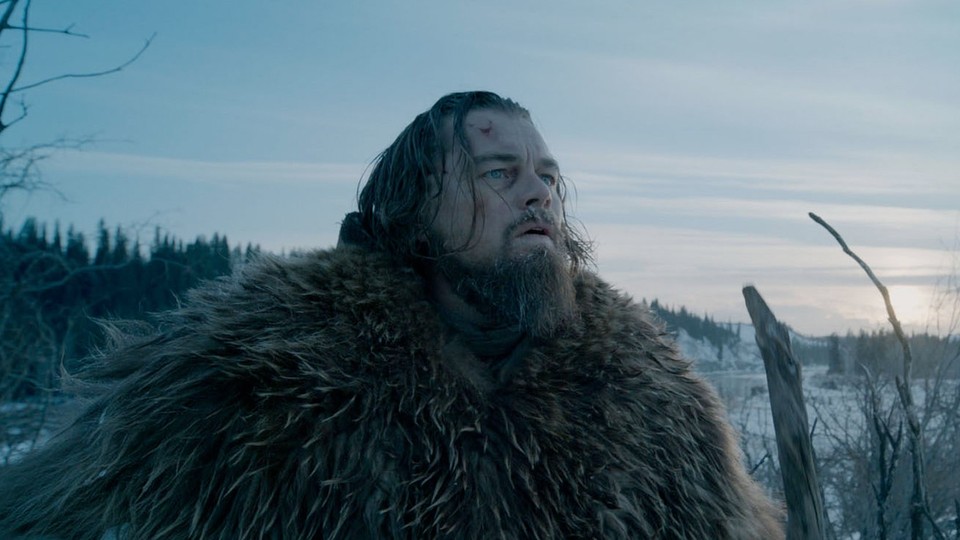 Each winter brings with it an odd mix of tentpole films, Oscar leftovers, and cheap horror flicks dumped into the mix. But the upcoming movie season will be particularly strange because of one unavoidable juggernaut: Star Wars: The Force Awakens, which promises to dominate the box office for weeks after its December 18 release. But there are still plenty of smaller gems and more dubious genre efforts to enjoy in the coming months as awards season kicks into high gear.
December begins with the self-aware horror film Krampus (December 4), from the director Michael Dougherty, whose last effort Trick 'r Treat is a Halloween gem with a small but devoted fandom. The "demon Santa" plot might seem silly, but the cast (Adam Scott, Toni Collette, and David Koechner) screams "cult hit." That week also features Spike Lee's Chi-Raq (December 4), an adaptation of Aristophanes's Lysistrata set in Chicago that's sure to provoke a range of strong reactions, and Paolo Sorrentino's Youth (December 4), an old-guys-on-vacation comedy set in the Alps starring Harvey Keitel and Michael Caine (who's receiving some Oscar buzz for his performance).
The month's biggest gamble is Ron Howard's epic whaling adventure In the Heart of the Sea (December 11), which sells itself as the true story that inspired Moby Dick and which stars Chris Hemsworth. Oceanic dramas are costly to produce but hardly big box-office draws (the film was originally supposed to come out last March), but there's hope: Howard and Hemsworth's last collaboration (Rush) marked a high point for both. A safer bet on the true-story front is Adam McKay's The Big Short (December 11), a satirical, biting work about the men who predicted and profited off of the 2008 financial crisis. The film is also drawing significant awards buzz, particularly for its all-star cast (including Brad Pitt, Steve Carell, Christian Bale, and Ryan Gosling).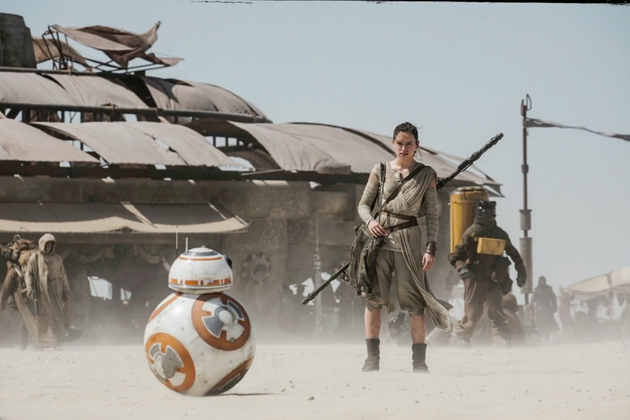 After that comes Star Wars: The Force Awakens (December 18), a release that's prompting anticipation and fear in Hollywood. With ticket sales hitting a 20-year low in 2014 and theaters facing increased competition from home entertainment, the movie should provide welcome relief for the industry (even if most films are trying to give it a wide berth). Yes, there's some counter-programming coming out the same week, including the Tina Fey/Amy Poehler comedy Sisters (December 18), which reverses the odd-couple personas the actresses took on in Baby Mama. But in terms of sales, The Force Awakens should dominate the box office for the rest of the season, and perhaps even merit awards consideration.
Christmas marks the last gasp for Oscar contenders looking to muscle in before the year is out. The NFL drama Concussion (December 25), stars Will Smith as Bennet Omalu, the Nigerian pathologist who uncovered the brain-injury risks football players face. Joy (December 25) sees David O. Russell reunite with Jennifer Lawrence, Robert De Niro, and Bradley Cooper (among others) to tell the story of Joy Mangano, the woman who invented the Miracle Mop. Also in the final rush is Quentin Tarantino's The Hateful Eight (December 25), a post-Civil War Western; Alejandro Gonzalez Iñárritu's The Revenant (December 25), a tale of survival on the frontier that's being touted as the film that will finally get Leonardo DiCaprio his Oscar; and Anomalisa (December 28), a stop-motion animated comedy/drama from Charlie Kaufman that promises to be suitably weird and melancholy.
After that, though, things get dire. Awards campaigns typically ramp up, and theaters start devoting most of their screens to forgettable dreck, a decades-long Hollywood tradition. Take 13 Hours: The Secret Soldiers of Benghazi (January 15), a retelling of the 2012 tragedy at the American embassy in Libya, directed by … Michael Bay. The pitchforks are already out for this one, which looks like Black Hawk Down on steroids. The 5th Wave (January 15) is the latest effort to fire up a young-adult franchise, a sci-fi thriller starring Chloe Grace Moretz, based on a bestselling novel by Rick Yancey that supposedly "does for aliens what Twilight did for vampires." Judging by the film's trailer, that's a stretch.
Things get even worse with Dirty Grandpa (January 22), a comedy starring Robert De Niro and Zac Efron about, well, a dirty grandpa. The film's poster, a parody of The Graduate, features De Niro pulling a sock over his outstretched leg. Enough said. Also in the dumb-comedy realm is Fifty Shades of Black (January 29), a Marlon Wayans parody of Fifty Shades of Grey. January wraps with the staid but worthy tale of a famous 1952 Coast Guard rescue in The Finest Hours (January 29), starring Chris Pine and Eric Bana. The film will be the latest from the director Craig Gillespie, who made the wonderfully weird Lars and the Real Girl and the clever 2011 remake of Fright Night.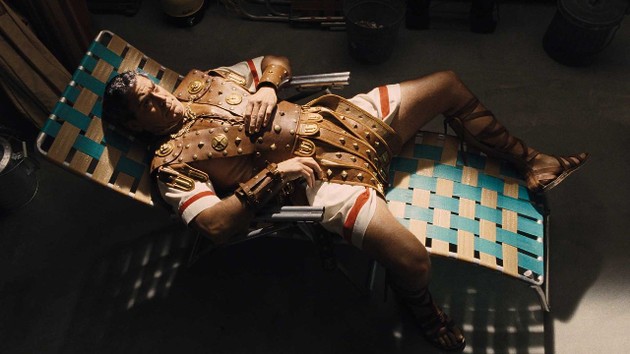 Things get a little better in February, though there's a requisite Nicholas Sparks adaptation—The Choice (February 5), starring Teresa Palmer and Benjamin Walker—looking poised to suck up Valentine's Day's box-office dollars. But there's also the Coen Brothers going full-on funny with Hail, Caesar! (February 5), a Golden Age of Hollywood satire starring every actor the duo has ever worked with in the past (such as George Clooney, Tilda Swinton, and Scarlett Johansson). It's hard to know what to make of Pride and Prejudice and Zombies (February 5), the Burr Steers adaptation of Seth Grahame-Smith's "re-imagined" Jane Austen novel, but it's a wisely positioned bit of February counter-programming amid the lighter romantic fare.
As sales for Star Wars die down, Deadpool (February 12) will sweep in to take its place, though the Ryan Reynolds-starring action drama (which takes place in the X-Men universe) is aiming for hard R, ultra-violent territory. There's also How to Be Single (February 12), a charming-looking, female-centric rom-com starring Dakota Johnson, Alison Brie, Rebel Wilson, and Leslie Mann, based on Liz Tuccillo's hit book. Both should struggle against Zoolander 2 (February 12), though, a long-overdue sequel that features an eyebrow-less Benedict Cumberbatch.
There's next-to-no relief from big-budget spectacle in the schedule anymore, but Race (February 19) is more of a mid-sized hit, a Jesse Owens biopic starring Stephan James (who played John Lewis in Selma). On the grander side is Gods of Egypt (February 26), an absurd-looking dramatization of the Egyptian gods that's already coming under fire for its mostly white cast. But the movie to watch should be The Witch (February 26), a horror film that was a smash hit at Sundance and should prove a cult sensation next year as a creepy tale of Satanic possession in Puritan times. It'll hopefully be a nice reminder that, in the age of big-budget superheroes and CGI-laden insanity, there are still under-the-radar hits to look out for.