Who Is the Actual Worst?
A bracket to find the most terrible character in television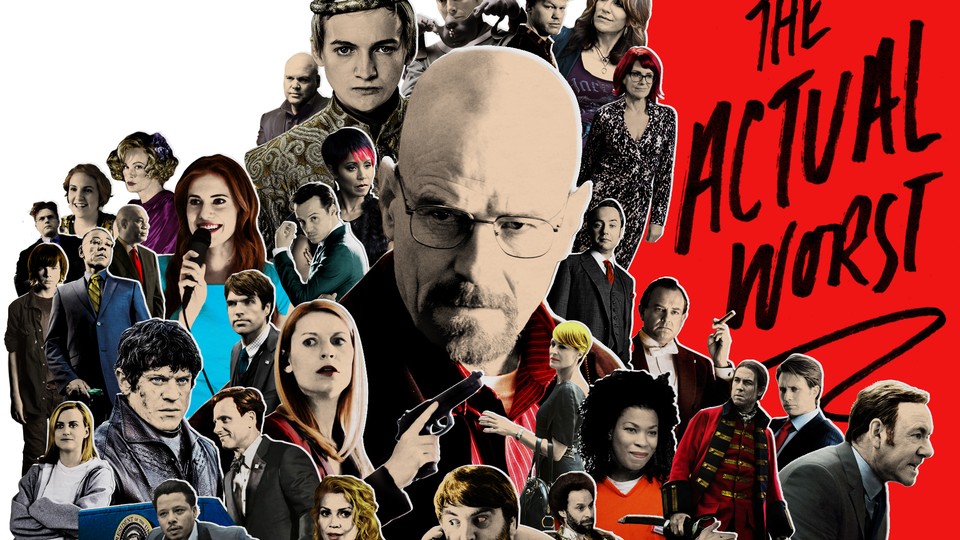 In September, we asked you to send us your suggestions, with the proviso that characters must have appeared on television within the past three years, and have to be nominated for the (awful) tenor of their character rather than the dastardliness of their deeds. We tallied the entries and came up with a list of 32 names who'll go head to head over the next four weeks.
Read the character summaries, vote at the end, and then tell us why you voted on Facebook and Twitter. We'll be collecting comments and reactions throughout the month and publishing the best ones along the way. And don't forget to use the hashtag, #actualworst.
Round one, day one (November 4)
Round one, day two (November 5)
Round one, day three (November 6)
Round one, day four (November 7)
Round two, day one (November 10)
Round two, day two (November 11)
Round two, day three (November 12)
Round two, day four (November 13)
Round three, day 1 (November 17)
Round three, day 2 (November 18)
Round three, day 3 (November 19)
Round three, day 4 (November 20)
Semi-final, day 1 (November 24)
Semi-final, day 2 (November 25)
Final (November 30)