Can the Media Fix Hollywood Diversity's Problem?
The Hollywood Reporter's move to stop pitting women against each another is the latest journalistic effort around showbiz inclusivity.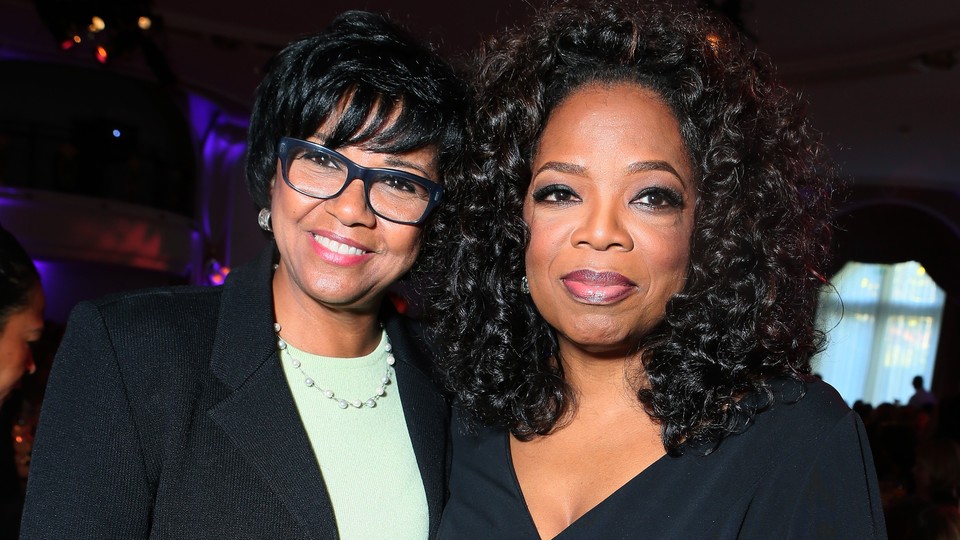 When The New York Times reported last December about the intrigue that usually surrounds The Hollywood Reporter's list of the 100 most influential women in the film and TV industries, it was easy enough to imagine the story spawning a movie of its own. The genre? Farce, probably. Imagine: Nervous publicists showing Powerpoint presentations about their clients to THR editors, said editors arguing among themselves about whether a Disney executive should be ranked higher than a DreamWorks one, and scores of accomplished women converging on one suspenseful unveiling breakfast that results in tears and cheers and plotting—all while Hollywood's board rooms, directors' chairs, and top-earners lists remain occupied mostly by men.
A note posted online Wednesday from THR's editor-in-chief Janice Min opens by acknowledging the craziness of all of the above, pointing out that Entourage has already spoofed it. She then lays out some facts that are more likely to suggest a possible Oscar-contending drama. Despite years of public calls for inclusivity in Hollywood, the number of women directors of big-budget movies has declined, the pay gap between actresses and actors stays substantial, and women remain shockingly rare at the highest levels of the companies that own major movie studios. Now, the Equal Employment Opportunity Commission has opened an investigation into gender discrimination in the industry. And THR has decided to end its annual ranking of women, saying that what had started as an attempt to empower one gender has only ended up pitting its members against each other. Min explains,
There is a phrase that men use, including my male financial-industry boss, when talking about combining assets: "Think how powerful we are if we hunt as a pack." Women don't use phraseology like that, but maybe it's time. Today, as part of that thinking, The Hollywood Reporter and Billboard are abolishing the rankings for both lists and instead each anointing a single annual class of a Power 100 (Hollywood Reporter) and a Power 50 (Billboard). There still will be designations for executive woman of the year at both titles and other marks of distinction to be revealed. This is probably also a good time to tell you we're creating an inaugural ranked list of entertainment's most powerful people — men and women — as part of our upcoming fifth anniversary year celebrating The Hollywood Reporter's relaunch. I say, game on in that regard. But right here, right now, the moment feels wrong to host a female cage match.
Min's announcement makes a good case for scrapping all-female power rankings—and has the handy secondary effect of asserting the relevance of THR's brand—though she doesn't overpromise about the secondary social effects this'll have: "Will this change make an impact? I don't know."
The announcement is just the latest splashy journalistic effort around the issue of cultural diversity. In Variety this week, Maureen Ryan published an empirical investigation about the lack of female minority directors working on TV. She writes of "statistical gridlock," pointing out that "white men constitute 31 percent of the American population, but for years, they've gotten more than two-thirds of directing gigs—and at some cable networks, that number is closer to 80 or even 90 percent." Often, she writes, those making Hollywood hiring decisions won't consider women and people of color because they don't have the "right" kind of experience—creating a catch-22 situation for populations that have been historically excluded. One vivid example she offers: The Oscar-winning longtime movie director John Singleton, who's black, faced a surprisingly difficult vetting process to be allowed to helm a single episode of Empire.
Also earlier this month, Vulture came up with an impressive list of "100 women directors Hollywood should be hiring" along with reporting about the reasons many of them have had trouble finding work. Industry professionals talked to Kyle Buchanan about some of the most common—and often, dubious—rationales against picking female filmmakers, including, "Women can't direct action" and, "We asked one, and she said no."
All of these media efforts draw attention to longstanding disparities and offer evidence suggesting that there's money to be made in diversity (look at Shondaland). But they also draw attention to the fact that, well, attention probably isn't enough. Wide change will require the cooperation of people in Hollywood boardrooms and hiring meetings—the paradox being that those places are far from diverse. Perhaps that's why the recent public campaign of Aziz Ansari, the comedian whose new show Masters of None just hit Netflix, has been so resonant. He's worked both in front of and behind the camera, and in The New York Times Tuesday, he wrote frankly about the challenges his team faced when trying to find the right Asian actor—and about how the process reminded him where his own big break came from:
When we were looking for an Asian actor for Master of None, my fellow creator, Alan Yang, asked me: "How many times have you seen an Asian guy kiss someone in TV or film?" After a long hard think, we came up with two (Steven Yeun on The Walking Dead and Daniel Dae Kim on Lost). It made me realize how important it was not to give up on our search.

But I wouldn't be in the position to do any of this, and neither would Alan, unless some straight white guy, in this case Mike Schur, had given us jobs on Parks and Recreation. Without that opportunity, we wouldn't have developed the experience necessary to tell our stories. So if you're a straight white guy, do the industry a solid and give minorities a second look.
On The Late Show last night, Ansari looked one of those white guys in the face and humorously induced a bit of discomfort about the lack of diversity in late night, and on Stephen Colbert's own staff. Ansari's presence meant 50 percent of the people on-screen were non-white, "an all-time high for CBS," he joked. It was funny and tense moment, an example of the kind of confrontation that might be more common in the future.