Is Making a Murderer Netflix's Serial?
The streaming service will tackle a true-crime story in the 10-part documentary series.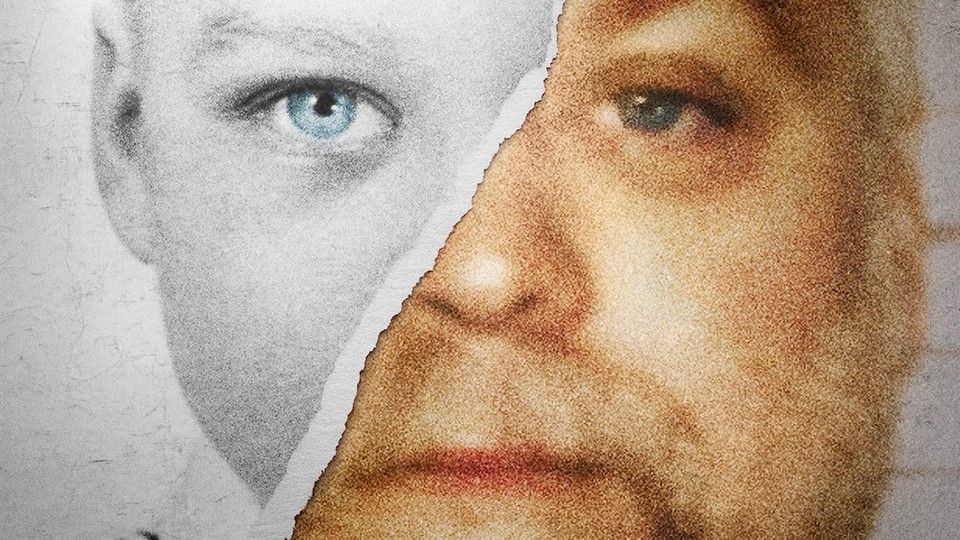 On Friday, a Baltimore Circuit Court judge granted a request to reopen the case of Adnan Syed, whose 2000 conviction for murdering his girlfriend was at the center of last year's hit podcast Serial. It was the latest in a series of developments that came after Sarah Koenig's exploration of the death of Hae Min Lee. It's also a particularly potent example of how true-crime storytelling in the 21st century can lead to reversed fortunes, especially if they capture the public imagination.
Netflix appears to be the latest player to see the genre's value: It announced Monday that it will be releasing a documentary series called Making a Murderer in December. The 10 episodes will follow the story of Steven Avery, a man who was convicted of rape and later exonerated by DNA evidence after serving 18 years in prison. The kicker: After his release, he was sentenced to life for murdering another woman in 2005.
Making a Murderer appears to be Netflix's first foray into true crime (its only other documentary series is the decidedly cheerier Chef's Table.) In June, I looked at how the genre has changed since its earliest beginnings in the 19th century:
New forces—improved technology, new media, and less trust in institutions—have helped shape true crime into a truly modern form ... The result is a genre that's still indebted to decades-old conventions, but also one that has found renewed relevance and won a new generation of fans by going beyond the usual grisly sensationalism.
And indeed the series looks like it'll hew to the typical storytelling demands of true crime, which shoots for the most outrageous characters and incredible reveals. "There are an unbelievable number of twists and turns in the story arc of Making a Murderer," Netflix said in a statement. But at the same time the series looks like it'll take a longer view of history—using Avery's story to see what has and hasn't changed in the justice system over the last 30 years. The series will also explicitly look at "allegations of police and prosecutorial misconduct, evidence tampering and witness coercion."
Because Netflix is releasing the series in its entirety, Making a Murderer probably won't have the same sense of suspense as Serial or HBO's The Jinx, (though it could be just as bingeworthy). If those earlier works are any indication, Google searches for "Steven Avery" could spike, and a new spate of true-crime obsessives could take it upon themselves to parse every tiny detail of his case.
It's impossible to say whether Avery's tale specifically will captivate audiences the way Syed's or Robert Durst's did. (The second season of Serial is set for a November release, and the podcast is also being adapted into a TV show.) Still, Avery's story—a fortuitous escape from prison followed by a return behind bars—certainly resembles that of one of the most sensationalized criminal trials in U.S. history. Fittingly, American Crime Story: The People v. O.J. Simpson will premiere in January, just over 20 years after a not-guilty verdict set the football player free.