Did Amazon Just Replace the Public Library?
The corporate behemoth just opened a brick-and-mortar store in Seattle—a retail space that aims to be not just a bookseller, but a place for community.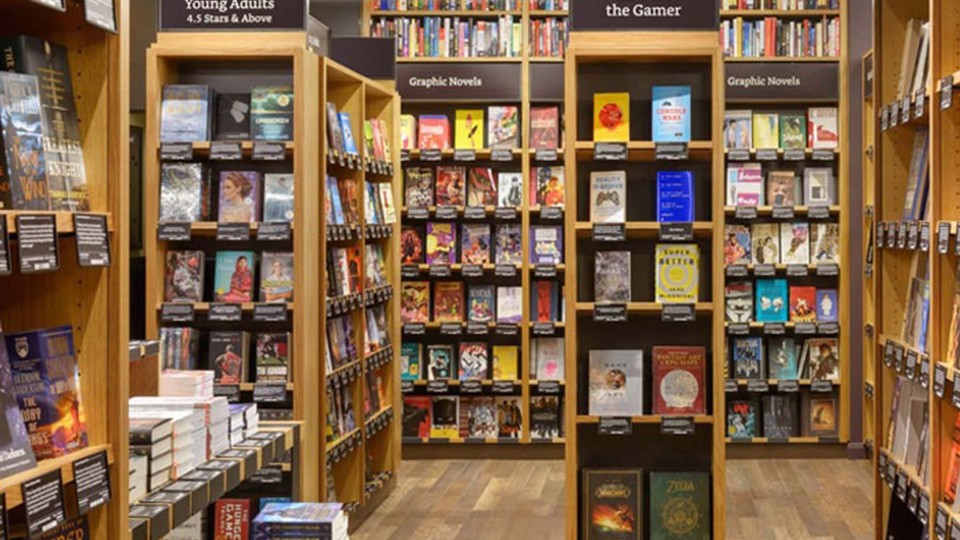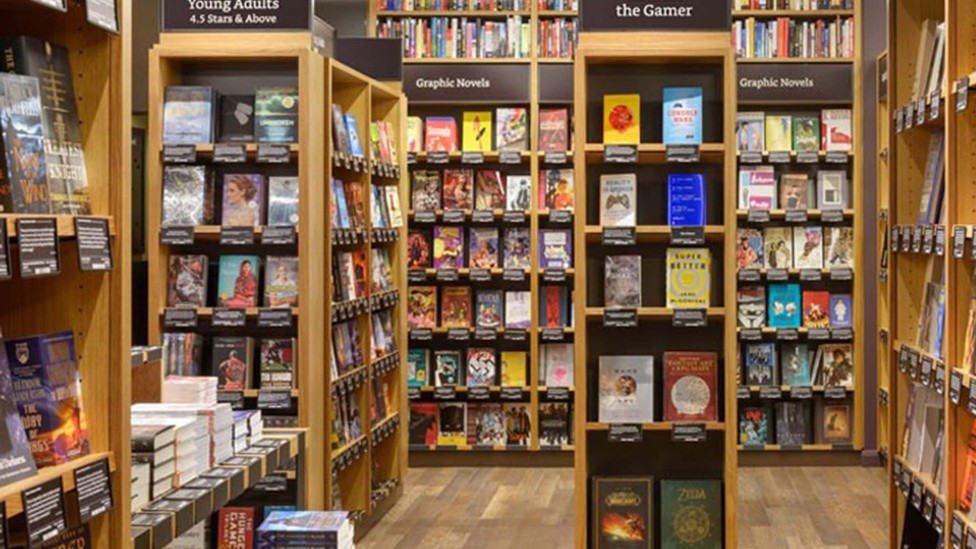 Which is also to say that Amazon Books is trying to be a place of community—a place where people will meet and hang out. A place that celebrates both introspection and extroversion. A place much like Apple's buzzing, light-flooded, free-wifi-enabled temples—only with the tech gadgets on display being, for the most part, books.
Which makes sense. Amazon has always been, implicitly, about community, with "customers" and "customers who bought this item" and the like omnipresent, if anonymous, in the commercial transactions it hosts. Amazon Books is simply translating that implied community into a more immediate one. "To give you more information as you browse, our books are face-out," Amazon notes, "and under each one is a review card with the Amazon.com customer rating and a review. You can read the opinions and assessments of Amazon.com's book-loving customers to help you find great books."
The selection of books on display, too, is determined by the community. ("The books in our store are selected based on Amazon.com customer ratings, pre-orders, sales, popularity on Goodreads, and our curators' assessments," Amazon notes.) Instead of the Employee Picks shelves that are mainstays at local bookshops, Amazon's store gives prominent placement to books that are "Highly Rated (4.8 Stars & Above)."
All of which gives Amazon Books a fighting chance to become what the Google store and the Microsoft store and their fellow efforts have failed to become: Apple-y cathedrals to commerce. But it also means that Amazon Books could become something else in the process, emulating institutions that have been their own kinds of cathedrals: libraries. Which have traditionally been just what Amazon is aiming to create: spaces that are premised on books, but realized by community. The books here may be bought rather than borrowed, certainly, but in terms of the space created, the goal is the same. Amazon Books is a store doing the work of a cultural institution. It's about commerce, yes, but it's also about collectivity. It is, in form if not in name, a library. And its librarians are the same people who serve as curators for amazon.com: fellow customers.