Goodnight and Thank You, Grantland
ESPN has abruptly shut down the website, which delivered some of the web's best writing on pop culture and sports for four years.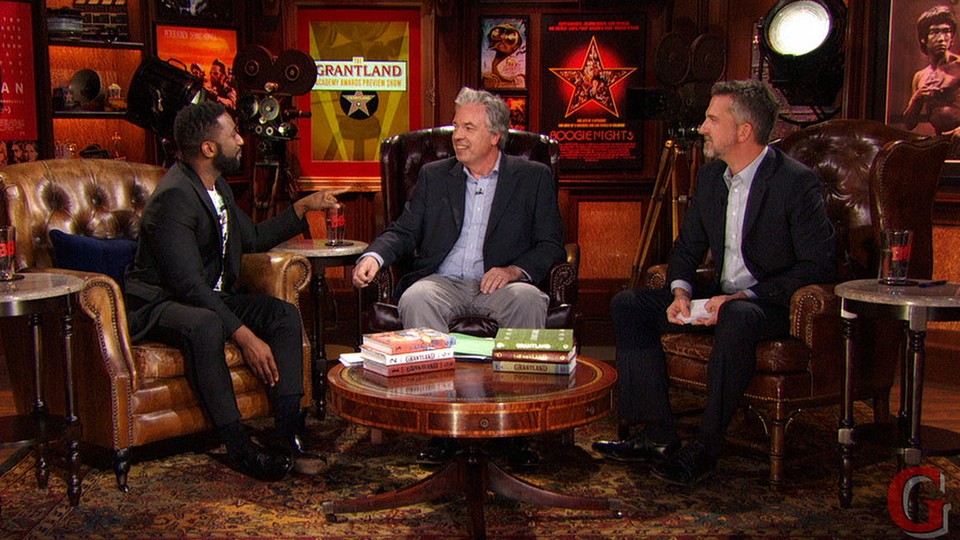 When ESPN launched Grantland four years ago as a website built around the hyper-popular writer Bill Simmons, predictions of its irrelevance and death abounded. In The Atlantic, Nicholas Jackson predicted that "the new site is doomed," saying it wouldn't "be distinct enough to draw the audience it needs." He was wrong—Grantland quickly became the premier location for intelligent, thoughtful, unique writing on a whole range of subjects in sports and culture, and featured some of the Internet's best reporting and podcasting, delivered by a staggering lineup of talent on staff. But on Friday, ESPN decided to abruptly pull the plug on the site, months after abruptly firing Simmons.
It's easy to castigate ESPN's thinking: Simmons left after clashing with management, mostly for calling out his parent company's coverage of recent NFL scandals. After he was gone, the company didn't find a permanent successor for the site (instead tapping Chris Connelly as an interim editor-in-chief), and subsequently, much of its deep bench of talent departed, some to a new project being set up by Simmons. Still, there were numerable writers and editors left on staff who heard about their site closing via press release today, though ESPN will apparently honor their contracts.
Grantland was sometimes pigeonholed as a "speciality site" or a "special project," a prestige undertaking for ESPN that didn't need to succeed in terms of raw traffic. But by any yardstick, it exceeded expectations. Throughout his tenure, Simmons remained himself: He hosted his super-popular B.S. Report podcast, wrote a weekly column, and occasionally weighed in on aspects of pop culture. But he also showed an eye for fantastic talent and let his staff explore diverse topics well outside of ESPN's normal purview. His early adoption of the podcast format encouraged many great productions: the loss of Girls in Hoodies, NBA After Dark, Do You Like Prince Movies, and Hollywood Prospectus has already been keenly felt.
It's difficult to apply traditional narratives about the death of longform media, or the troubles of digital publishing, to Grantland's saga and the boardroom power plays that brought it in and out of existence. No doubt media reporters like Jim Miller (who's already delved extensively into ESPN's management troubles) will continue to explore the complex dramas that led to Grantland's birth and death. But for now, it's wisest just to mourn the passing of a site that will long be remembered in the history of web journalism for sheer quality.