Netflix Is Reportedly Bringing Back Gilmore Girls
The streaming network will produce four new 90-minute episodes of the beloved series.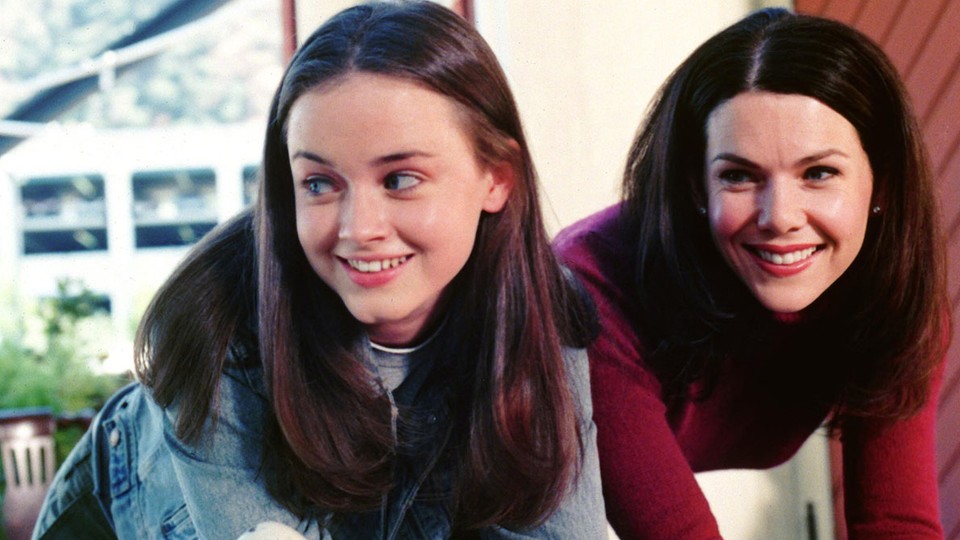 Gilmore Girls is one of the great triumphs of modern TV—a sharp, endlessly rewatchable dramedy that holds up better than most new television, with a Netflix fanbase as wide as its original audience on the (now-defunct) WB network. It also had one of the worst goodbyes in TV history, airing a tragically bad seventh season without the involvement of its creator Amy Sherman-Palladino. So Netflix is reportedly riding to the rescue, ordering a limited-series revival of the show, written by Sherman-Palladino and starring Lauren Graham, Alexis Bledel, and all the other cast favorites.
Netflix long ago began branding itself as some super-powered take on Nick at Nite, airing classic shows and bringing them back to life with new seasons. In Arrested Development's case, it felt like an obvious move. A planned revival of Full House felt more cynical. The return of Wet Hot American Summer was unexpected and somewhat bizarre. But Gilmore Girls feels the most karmically appropriate of them all: a chance for Sherman-Palladino, who exited the show after its sixth and penultimate season because of a contract dispute, to right the wrongs done in her absence.
Not that Netflix cares one bit for karma. No doubt its internal algorithms have made the case for new Gilmore Girls episodes very clear. But the chance for redemption is a fun bonus storyline, and Gilmore Girls fans are an intense bunch. Michael Ausiello, who broke reports of Gilmore's return at TVLine, has long stoked the fires for a revival, hanging on Sherman-Palladino's comment that she'd written a series finale ending with four words that never aired after she left the show (his record as a reporter and sources within the show make the news all the more likely, though Netflix hasn't confirmed it yet). When Gilmore Girls wrapped up in 2007, the concept of a revival, or even a goodbye movie, seemed ludicrous. With the rise of Netflix's nostalgia machine, it became inevitable.
Apparently all the "major players" will be back—Graham and Bledel as the mother-daughter team Lorelai and Rory Gilmore, Kelly Bishop as Lorelai's mother, Emily, and Scott Patterson as Lorelai's chief love interest, Luke. The tragic loss of Edward Herrmann, who played Lorelai's father, Richard, will have to be addressed, and who knows if the now-Oscar-nominated Melissa McCarthy (who played the ever-cheerful chef, Sookie) will be able to clear her schedule for the four 90-minute episodes being planned. But these are just details. What really matters: If Gilmore Girls is coming back, that's plenty to be excited about.