Man Booker Shortlist 2015: The Year of the Runaways
Sunjeev Sahota's second novel, a favorite to take the Booker prize on Tuesday, chronicles the experience of being a migrant.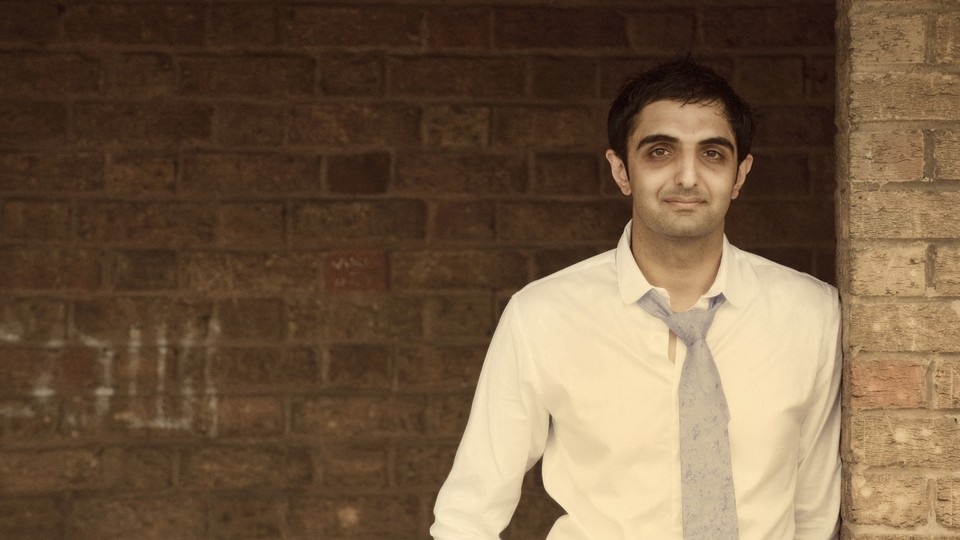 Somewhere in Northern England, a man known only as Mr. Smith is indulging in an unusual hobby: betting on the winner of the Man Booker Prize. He got it right last year, correctly predicting that Richard Flanagan's The Narrow Road to the Deep North would take the prize. This year, he's putting his money on Sunjeev Sahota's The Year of the Runaways, which traces a year in the lives of four young migrants from India struggling to make a living in England. But he hasn't even read either novel (or any of the other five on this year's shortlist). He goes by reviews and the literary tastes he gleans from the judges' Wikipedia entries.
That Mr. Smith hasn't read Sahota's book seems appropriate. Sahota, a British citizen, says he didn't read a novel himself until he was 18—his pre-college English literature curriculum focused on drama and poetry (he went on to study math). The Year of the Runaways, published this summer in Britain and scheduled to be released in the U.S. on March 1, 2016, is his second novel. It follows the more explicitly political Ours Are the Streets (2011), the diary of a young British Pakistani suicide bomber.
Runaways, too, is a dark book, joining a roster that Michael Wood, the chair of the Man Booker Prize's committee, acknowledged to the BBC is "pretty grim," adding that "there is a tremendous amount of violence." But what is striking about Sahota's newer novel—in contrast to its predecessor and some of its Man Booker company—is its focus on mundane, unremitting struggle, not violent drama (although there's some of that too). Sahota's real challenge lies in finding a way to depict lives of daily degradation, poverty, and prejudice while avoiding tedium, and ultimately suggesting that a better future is possible.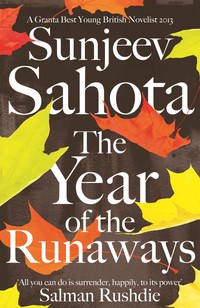 Set in 2003, the book is structured around the year announced in its title. Four novella-length chapters span one season each. Yet within them, Sahota cross-cuts in bold and disorienting ways, alternating between the backstories of the four main characters and scenes from their present lives. Three are men—Tarlochan, Avtar, and Randeep—who make their way to the northern town of Sheffield, just a few among many young Indians bending the law to find opportunity in England. The fourth is Narinder, a pious British-born Sikh woman who is to be Randeep's visa wife.
Sahota covers all the big issues that might face Indian immigrants—racially motivated violence; the remnants of a lingering caste system; questions of faith and skepticism; the difficult limitations of conventional ideas about gender and sex—by dealing, relentlessly, with the small details. It's all a matter of paying the rent and making dinner; placating parents and bosses and immigration officials; finding and keeping love. Someone is always trying to catch up on sleep, and no one ever has enough money. They seem unprepared—like Randeep, who considers himself "too young to be anything."
"What decadence this belonging rubbish was," laments Avtar. "What time the rich must have if they could sit around and weave great worries out of such threadbare things." Reality enforces a grit-your-teeth attitude—and even in their immigrant "community," no sense of belonging offers much respite. There are skirmishes and brawls; workers sabotage each other; roommates in crowded houses steal each other's savings. Alliances are fragile. Conflict rages within families, too, where filial loyalties are tested on new soil. Characters carry the weight of past traumas, but have no choice but to begin again in an equally difficult world. "Go back now," an older laborer tells Tochi. "Before there's nothing to go back for."
There are no revolutionaries among Sahota's foursome. Tarlochan, a survivor of horrific ethnic violence, doesn't organize his oppressed chamar caste. Avtar doesn't ace his computer-science classes and transform modern technology. Narinder, the pious visa wife, doesn't become a radical feminist. Rather than seize upon political issues for the feel-good arc of a protest novel, Sahota subtly, powerfully, shows the devastating effect on his characters of narrow horizons.
Narinder, the primary female protagonist and the only British native, is less constrained by economic problems, and her past is the least traumatic—which hardly makes her path less difficult. The others steadily lose faith in the world, but Narinder loses her trust in God. She abandons Sikhism, letting her hair out of her turban as it "[comes] down in ribbons, loosening, uncoiling, falling." Yet her liberation is temporary and tenuous; she ultimately yields to her father's demands and returns to her parents' home to tend to him.
Still, by the epilogue, more than a decade later, things have shifted. There have been marriages, births, and deaths. The protagonists have gained an economic foothold, followed conventional paths, and settled into family life, or resisted this assimilation. Even if their lives now seem ordinary, the runaways themselves have been reshaped by the world they have run away to. "You haven't changed," Narinder tells Avtar, now a husband and father. "Oh, I think we both know that's not true," he replies.
Mr. Smith, the mysterious better, doesn't mention current events as one of the considerations that shape his Man Booker predictions. But a mere glance at the daily newspaper reveals why this chronicle of migration deserves attention today. Only portraits like Sahota's can describe the experience of being a migrant. Largely based on Mr. Smith's pick, the British betting house Ladbrokes puts Runaways's current odds of winning at 9/4, behind only A Little Life at 6/4, as last week ended. On Tuesday, the suspense will be over.