Why 'Manic Pixie Dream Girl' Won't Go Away
"It's good that they're talking about it," says Natalie Portman of the controversial term she's become a symbol of.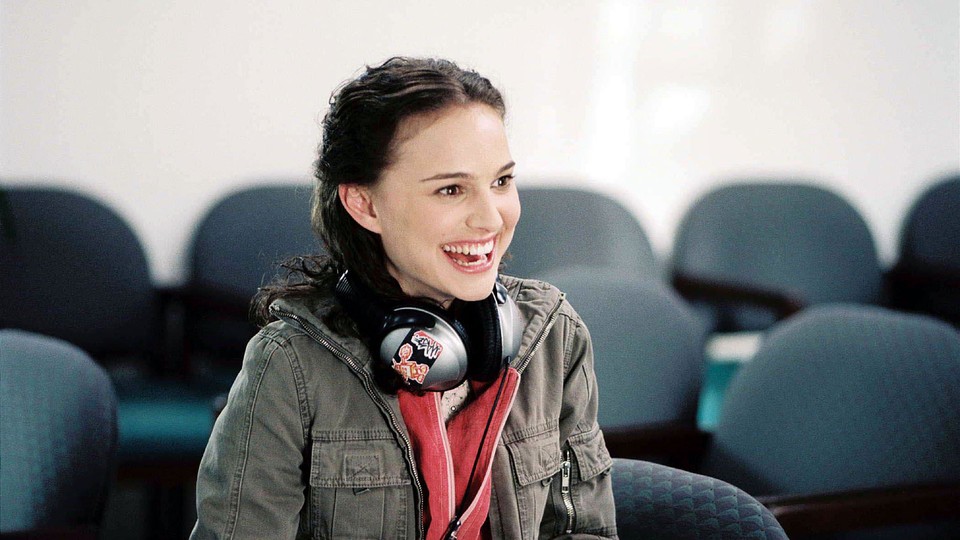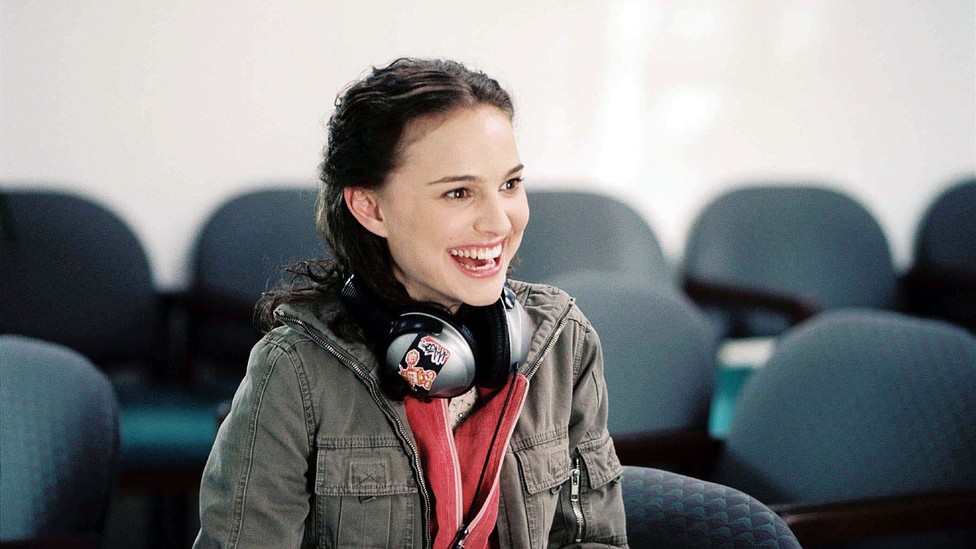 In 2014, the movie critic Nathan Rabin publicly apologized for coining the term "Manic Pixie Dream Girl" and called for the world to stop using it. The world has not listened. The Oxford Dictionaries recently canonized the phrase, defining it as "a type of female character depicted as vivacious and appealingly quirky, whose main purpose within the narrative is to inspire a greater appreciation for life in a male protagonist." And now, the actress who played one of the most famous MPDGs ever has endorsed the term as useful.
On a panel before the Toronto Film Festival, Natalie Portman was asked about MPDGs in relation to her role in 2004's Garden State, in which she plays Sam, a whimsical and mentally troubled young woman who teaches Zach Braff's character to love the Shins. Her reply, according to Vulture:
When I read [the Garden State script] I was like, 'Oh, this is a character that's wacky and interesting, and no one's ever given me a chance to play something like this. It's this sort of unusual girl. So that was my incentive to make it. But of course I see that trope and I think it's a good thing to recognize the way those female characters are used. I mean, I appreciate that people are writing characters that are interesting and unusual, rather than some bland female character as the girlfriend in a movie, but when the point of the character in this movie is to, like, help the guy have his arc, that's sort of the problem, and that's why it's good that they're talking about it, because it certainly is a troubling trope.
It's a nuanced point of view, one that helps clarify a term whose status has become so contested. In his renunciation, Rabin wrote that the phrase had become too commonly used to demean any and all quirky female characters rather than to encourage better screenwriting. The filmmaker and actress Zoe Kazan went further, calling the term "basically misogynist."
But Portman, helpfully, parses the difference between an individual character and a trope. The story of Sam in Garden State, she said, was appealingly "wacky," unique in its universe and in the universe of roles that Portman has been asked to play. But evaluated next to other female storylines in movie history, it fell into a tradition that, intentionally or not, reinforces the idea that women exist to please men. Talking about the cliche, Portman suggests, is a way of fighting it. At The Guardian last year, Ben Beaumont-Thomas made much the same argument: "By lampooning it in a tangy phrase like MPDG, a trope which has creeped along suddenly gets the light shined on it, and its ridiculousness becomes so well articulated that it's difficult to get away with it again." It's likely, then, that those four catchy words won't go away until the thing they describe does.