The Newest Runway for Fashion Week: Instagram
The social-media platform, which already has a huge presence in the industry, this week served up an interactive showcase for one designer.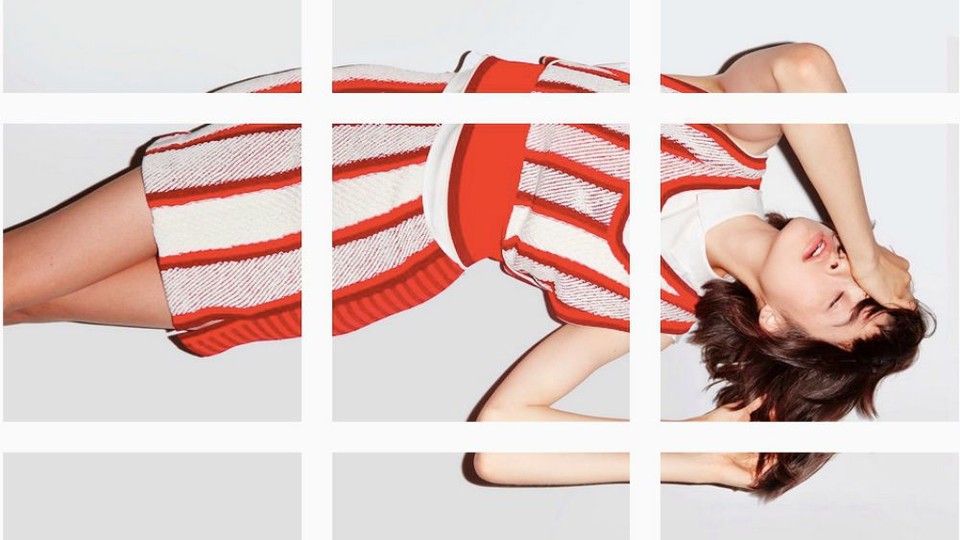 In a cloud of Yeezy-inspired populism and lots and lots of lace, another New York Fashion Week has come to a close. This season's lineup of shows featured a series of over-the-top, theatrical approaches to set design including beach-as-runway, red-carpet-as-runway, and swimming-pool-as-runway. But one of the most intriguing concepts, championed by the up-and-coming designer Misha Nonoo didn't include much in the way of physical props at all. Instead, it lived exclusively on Instagram.
Last weekend, Nonoo became the first designer to debut her collection solely via the picture-sharing platform—releasing a series of individual photos that came together to form a complete panoramic image when viewed in tandem. Spectators could see the "Insta-show" by following the handle @mishanonoo_show and gain access to the mosaic of images, which went live at 10 a.m. EST on Saturday morning. The photos showcase models clad in contemporary chic against white walls and exposed brick—a visual closely resembling that of an editorial magazine spread. By turning their phones horizontally and scrolling, viewers could walk themselves down the runway.
Nonoo has cited several reasons for presenting her collection in this way, including the opportunity to make Fashion Week more inclusive and accessible to a broader audience, the freedom to be more creative about her staging and styling choices, and the chance to use the money she would have otherwise spent on the show for charitable purposes. In an interview with CNN, she described the flexibility this kind of presentation provided, as a counterpoint to many of the restrictive elements inherent to Fashion Week: "With digital, there are so many new opportunities that do not have any geographical limitations, timing conflicts, or seating restrictions. And that's what I am motivated by."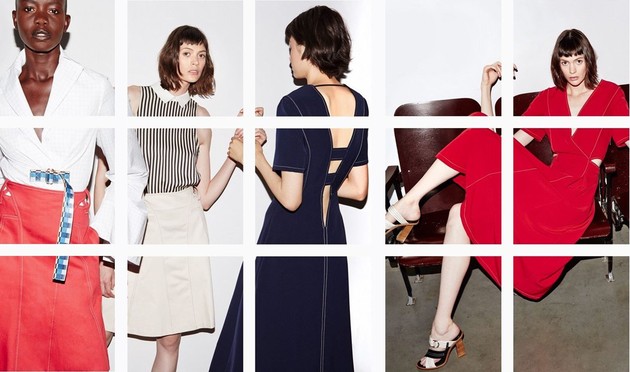 Nonoo has also noted that her decision wasn't financially driven, but rather emerged from a conversation she had with Sheryl Sandberg during the course of a visit to Instagram. The app has developed an increasingly prominent presence in the fashion world, with the former Lucky editor-in-chief Eva Chen even joining the company's ranks earlier this year as its head of fashion partnerships. So why couldn't it offer a fresh perspective on the age-old cornerstone of the industry—the fashion show itself?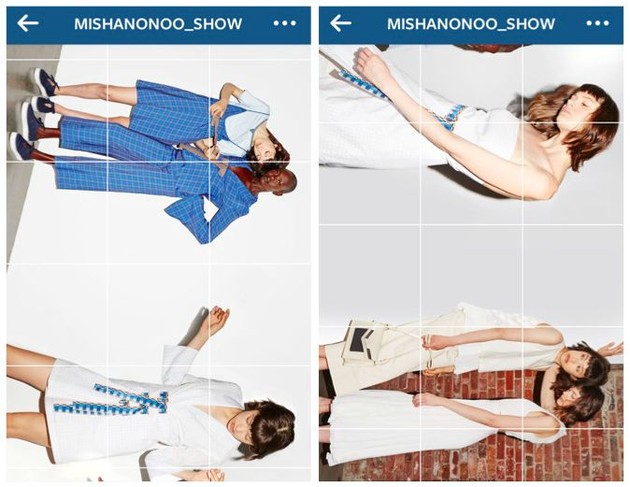 The photos from Nonoo's Insta-show are vibrant, colorful, and filled with energy, yet their static presentation serves as a stark contrast to the flurry of activity and movement that's such a definitive feature of events at Fashion Week. Nonoo has said in an interview with Elle, "As much as you want to plan, the best moments on social media happen organically." By removing the opportunity for an audience to participate in the creation of those organic moments, a vital aspect of the show feels like it's missing.
Fashion Week events, while flawed in many ways and carefully orchestrated themselves, continue to offer a sense of communal engagement that can't quite be captured by pixels alone. The shortcomings of Nonoo's show lie less with her content and more with the limitations of Instagram as a platform. Although the photos that live on it are often strikingly beautiful, filter or #nofilter, there's one thing they simply can't offer—the live experience.