A Brief History of 'Thank You for Being a Friend'
From soothing soft rock to ska to death metal (!), The Golden Girls's theme song has traveled down the road, and back again.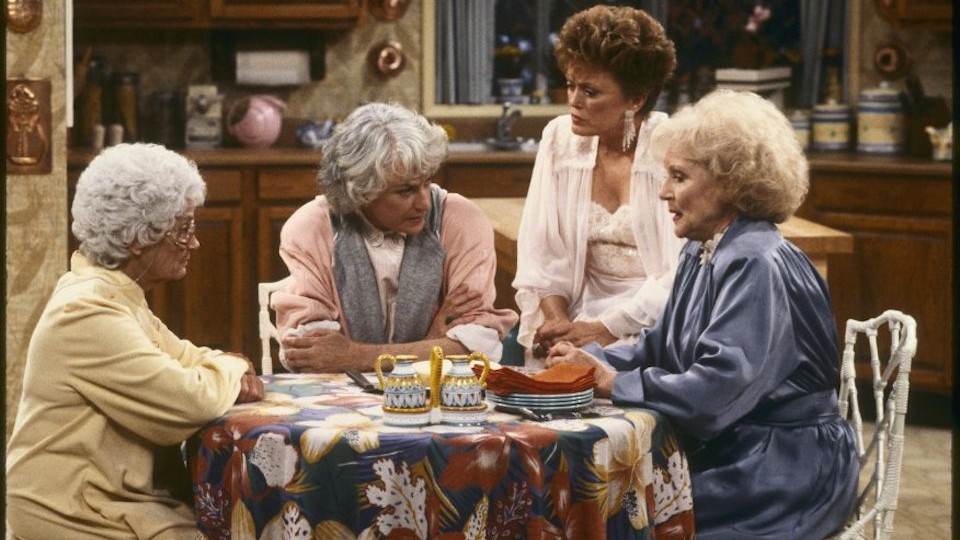 "Thank you for being a friend … (duh-duh-DUH-DUH) … traveled down the road and back again … (duh-duh-duh-duh-DUH) … your heart is true … you're a pal and a confidante ..."
The Golden Girls turns 30 today, which means that its theme song is also having a birthday. But the iconic song is older than the NBC sitcom (actually, sitcoms) most commonly associated with it: It was written, and first released as a single, by the musician Andrew Gold, in 1978. It was "just this little throwaway thing," he said, and it took him "about an hour to write."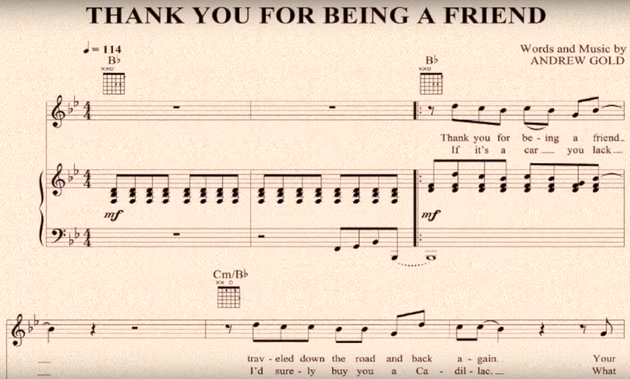 Gold, the son of the Oscar-winning composer Ernest Gold and the singer Marni Nixon—she provided the singing voice for Audrey Hepburn in My Fair Lady and Natalie Wood in West Side Story—performed his song in a decidedly soft-rock kind of way. He sang it like like this:
NBC repurposed the song in a condensed form for the 1985 premiere of The Golden Girls, replacing Gold with an appropriately female voice: the jingle singer Cindy Fee—who was also the voice behind the Hoover vacuum cleaner ("Nobody does it like you") and Pontiac cars ("Get on your Pontiac and ride") and Wheaties ("Now go tell your momma … ​what the big boys eat").
Fee performed "Thank You for Being a Friend," famously—and, warning, ear-wormily—like this:
Once it became associated with the lanai-tastic leisurewear of The Golden Girls, "Thank You for Being a Friend" took on a familiar trajectory: It became loved, in the kind of ironic-nostalgic way that makes the love, in a pop-culture context, endure. It was played during World Series games, and at the end of Super Bowl XL, and in, in a modified form, a cheeky NFL ad. (The lyrics in that case were adjusted to "thank you for being a fan," natch.) It got meme-ified. It got tattooed. It got a replay, courtesy of Lenny, on The Simpsons. It got a death-metal rendition on Saturday Night Live. It got sassily ska-ified.
Quite a lot for a song that started life as "just this little throwaway thing."