Serena Stumbles at the U.S. Open
The tennis star's quest for a history was interrupted by a 300-to-1 underdog.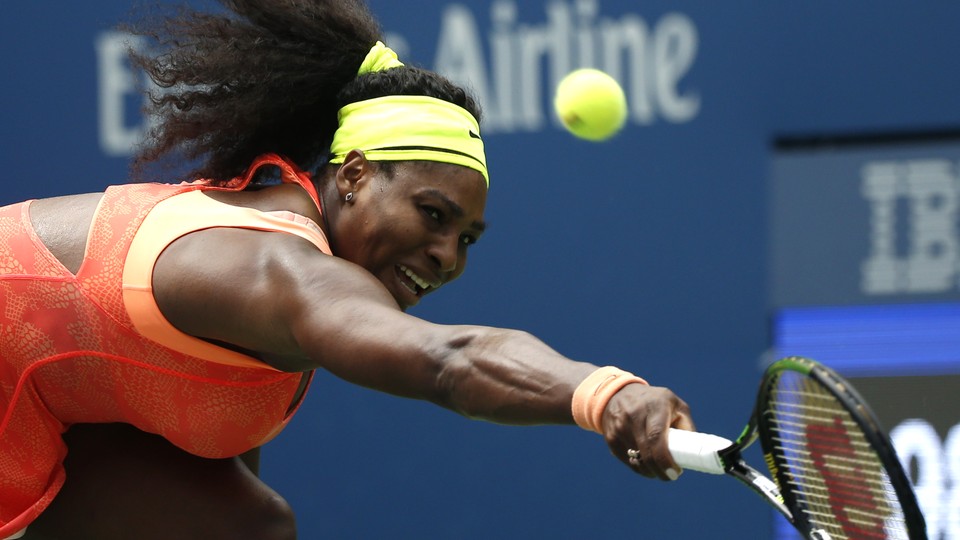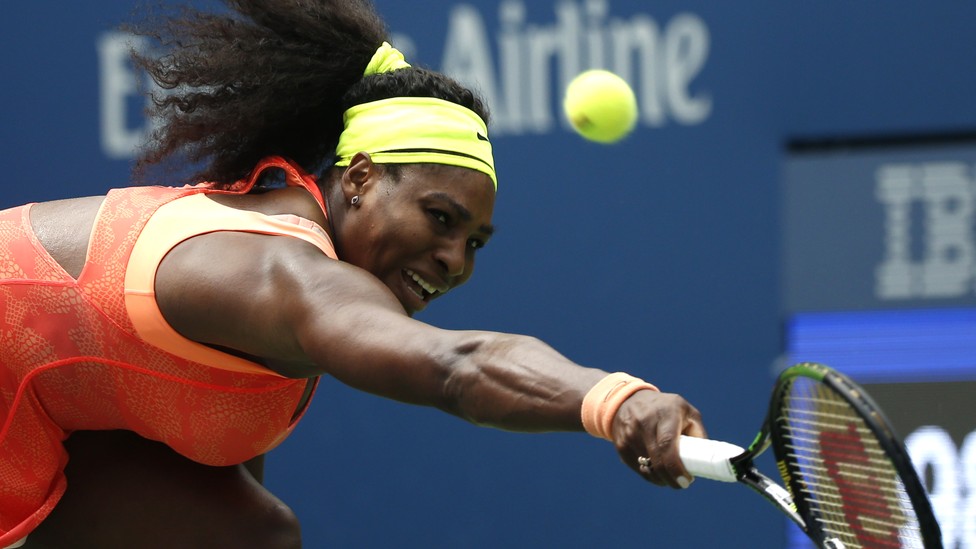 Serena Williams's quest to become the first player in over 20 years to win all four major Grand Slam tournaments in one calendar year was cut short by Roberta Vinci, an unseeded Italian player, who beat the 33-year-old favorite in three sets at the U.S. Open semifinals on Friday.
After winning the first set handily (6-2), Williams faltered against Vinci's aggressive game, losing the second set (4-6). Tied 3-3 in the third set, the 32-year-old Italian broke Williams's serve during a game that included this incredible rally and pulled away. Vinci swept through the final game, winning four straight points on service and ending the improbable win on a half-volley that Williams was nowhere close to returning.
The shocked New York crowd cheered loudly for Vinci as she stood in complete disbelief after the final point had been won. "I think she played literally out of her mind," Williams said of Vinci in a press conference after the match.
There was some truth in the post-game chestnuts offered up by commentators who suggested that Williams "had beaten herself." Williams suffered 40 unforced errors in the match, twice as many as Vinci.
Vinci had been a 300-to-1 underdog, and her appearance in the semifinals was the furthest the Italian had ever made in a Grand Slam tournament. Moments after the match, Tom Rinaldi asked Vinci, "What gave you the belief this moment was possible?" A stunned Vinci responded simply: "No."