Saturday Night Live's Talent Problem
The NBC show isn't casting its net wide enough when it comes to finding new players.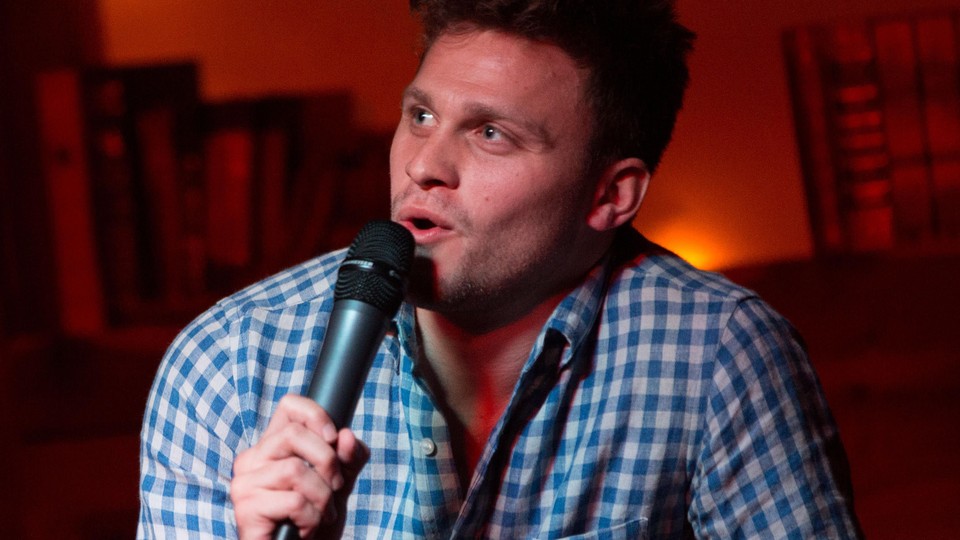 Since the departure of many of its biggest stars two years ago, Saturday Night Live has mostly avoided major cast changes. Yesterday, NBC announced the show would add only one new cast member for its 41st season—the near-unknown stand-up comic Jon Rudnitsky. SNL is, of course, a sketch-comedy show, but it keeps hiring mostly white stand-ups who have a markedly different skill set, with limited results. As critics and viewers keep calling out for greater diversity on the show, it's hard to imagine the series's reasoning in sticking to old habits.
As is unfortunately typical today, controversy has already arisen over some tasteless old jokes from Rudnitsky's Twitter and Vine feeds, similar to the furore that greeted Trevor Noah's hiring at The Daily Show this summer. But Rudnitsky was apparently hired on the back of his stand-up performances, not his Internet presence, similar to the other young stand-ups the show has hired in recent years: Pete Davidson, Brooks Wheelan (since fired), and Michael Che. It's a peculiar route to the show, because SNL is 90 percent sketch acting, and unless you're hosting Weekend Update (like Che), you're not going to do a lot of stand-up material. So why hire Rudnitsky?
The simplest answer is that SNL already has plenty of great sketch actors. The current stable of stars includes Kate McKinnon, Taran Killam, Cecily Strong, and Jay Pharoah, along with old hands Bobby Moynihan and Kenan Thompson. Their forte is impressions and wild recurring characters, and newer hires Beck Bennett and Kyle Mooney have taken up the more esoteric humor of the digital shorts pioneered by Andy Samberg. What SNL is looking for is another Seth Meyers, or Jimmy Fallon, or Norm MacDonald, or Dennis Miller—a magnetic personality who can serve as a straight man in sketches, and perhaps eventually take over the Update desk.
The current co-host of Update alongside Che is the show's head writer, Colin Jost (also a stand-up), but he's never quite settled into the role. It's hard to imagine Jost and SNL showrunner/producer Lorne Michaels are looking for a replacement this early, but Rudnitsky will have a chance to find his place and join the pool of potential understudies. Some stand-ups have struggled to take to sketch acting—Wheelan, hired in 2013, left a year later after barely appearing in any sketches and only managing to get a few Update monologues onto the show. Davidson, hired last year, has made a smoother transition, although he also got the most attention for his Update appearances.
More than anything, Rudnitsky's hiring demonstrates that despite last year's creatively rocky season, SNL still has no intention of changing its strategies too much, even two years after its big shake-up. Rather than bring in a big stable of brand new talent, Michaels is making little alterations here and there, moving Che up from the writer's room to Update (a work in progress), and also promoting writer Leslie Jones to cast status (a major success). More tweaks may come as the season gets under way, or perhaps Jost and the cast will finally gel after a year of working together. But more likely is that the show's producers will eventually have to start plumbing other arenas of comedy again to find some fresh faces. Outside of established improv troupes like The Groundlings and talent stables like the UCB, there's the wider world of the Internet, which Michaels has so far been slow to mine. But if one more white stand-up comedian in the cast doesn't help SNL find its groove, there may not be any other choice.