Ryan Adams's 1989 and the Vindication of Taylor Swift
He's made the songs new, but also highlighted what's so good about the originals.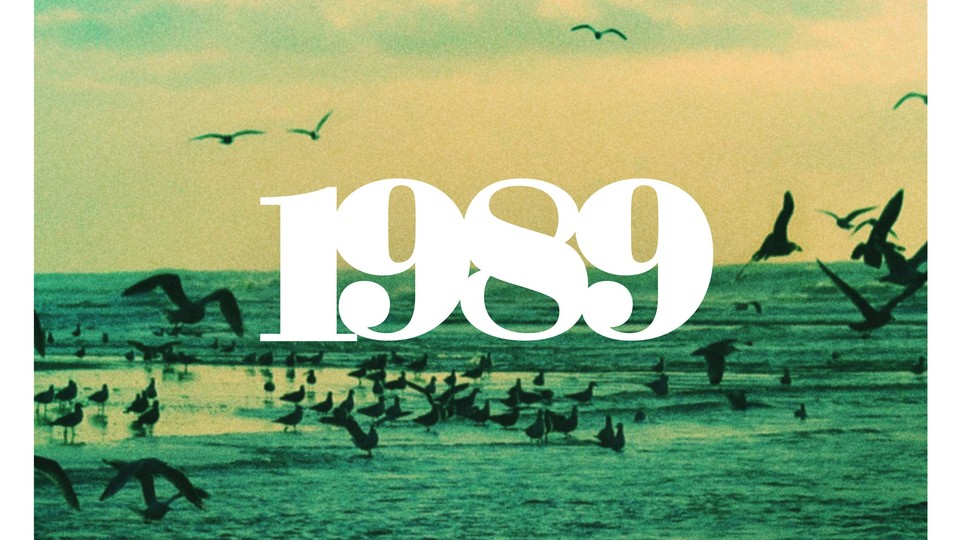 Looking at it now, it all seems so simple: Taylor Swift and guitar music were built to fall apart, then fall back together. For 1989, she left behind all the trappings of singer/songwriter seriousness—her stringed instrument, her claim to writing entire albums on her own, deep heartbreak as emotional muse—that had made her the pop star dads could support along with their daughters. So it was probably inevitable that a dad-rocker would reverse-engineer the sparkling, synthetic results. Which is not to say that Ryan Adams's 1989 sounds like Swift's early albums. Only that, unlike its source material, it sounds like something few people would describe as a guilty pleasure.
This fact alone, in an ideal world, should be enough to neutralize the snobberies that created the idea of "guilty pleasures": the notion that musical worthiness depends on authorship, or that songs pieced together by computers are fraudulent, or that Max Martin is the devil. Ryan Adams's 1989 by traditional standards sounds like "real music" while the original sounds "fake," but how real can it be when it's all material written by Taylor Swift and the same folks who created Britney Spears's career? Adams says he connected emotionally to Swift's original album and decided to cover it during a period of loneliness, post-breakup, over the holidays; his versions have, according to social-media testimony, sent people into tears. Isn't that enough evidence to show that music made "by committee," performed by someone who didn't write it, is art?
Adams has, blessedly, done more than simply transpose Swift's songs into the genre of acoustic grizzled seriousness. There's an intelligence and point of view to these reworkings. By my count, exactly one song is an unambiguous improvement: "Welcome to New York," whose simplistic synths and flat, robotic vocals originally made it seem like an arrival song for someone from another planet rather than another part of America. Adams brings it back to Earth and adds some drama by putting it into the Born to Run rocker template. Most crucially, he breaks with the Martin school's famous obsession with making syllables align, delivering words in accordance with their meaning rather than out of a desire to bore a hole into the listener's memory. The results are an homage to New York as place to be free, rather than twee.
That song is a bit of an anomaly. The general trend on the album is for tracks that once communicated confidence in the face of uncertainty—Swift's big, brash pep rallies for the soul—to become tentative and sad and wistful. "Wish You Would" and "Wildest Dreams" are as close as the album gets to imagining if Swift never left country music—maybe a joke on the nostalgic sentiments of the words, but undeniably lovely nonetheless. "Style" amplifies the sexy danger of the original with careening rock fuzz; Adams wails as if he's seen death itself and replaces Swift's mentions of James Dean with references to Sonic Youth. Speaking of changed lyrics: The swaggering hip-hop textures of "Blank Space" fall away for finger-picked guitar, but the most devastating part of the cover comes from one of the rare instances in which Adams chooses not to switch pronoun genders. "Oh my god, who is she?" no longer jealously refers to a rival but to the object of the singer's affections; Adams sings the line in a tone of fear and wonder.
That's one of the many newly heartbreaking and gorgeous moments on the album. Still, it's hard to avoid reminders of what made the original 1989 so interesting: the production, which went beyond '80s revival to stranger places than it got credit for. If Adams's ghostly formal experiment "Shake It Off" showed up on one of his solo albums, critics would more naturally label it an original song that quotes Taylor Swift than a cover—how can "Shake It Off" exist with neither sound of nor mention of "this sick beat" (clap clap clap)?
Another example: "Out of the Woods," stretched here to six minutes and adorned in REM-ish guitar chiming. It presents the lyrics' desire for stability as passive pining—moving and relatable, yes, but the kind of emotion we've heard in rock ballads for decades. The original, though, was truly weird: booming gated drums, stentorian backup chanting, Swift's jumbled, repetitious chorus, all of which conveyed a blend of hope and neuroticism—the feeling that bliss is so close yet so elusive that you can't stop thinking about it. Next to that, Adam's campfire profundity feels generic. Maybe that's why she left the likes of it behind.