Lady Gaga's Latest Surprise: A Rape PSA
The song and video "Til It Happens to You" is a somber, socially conscious curveball.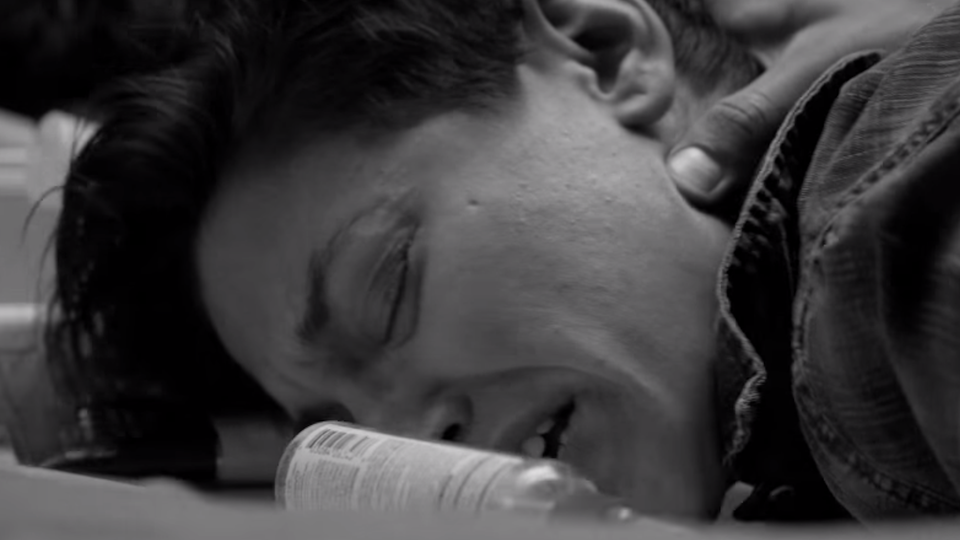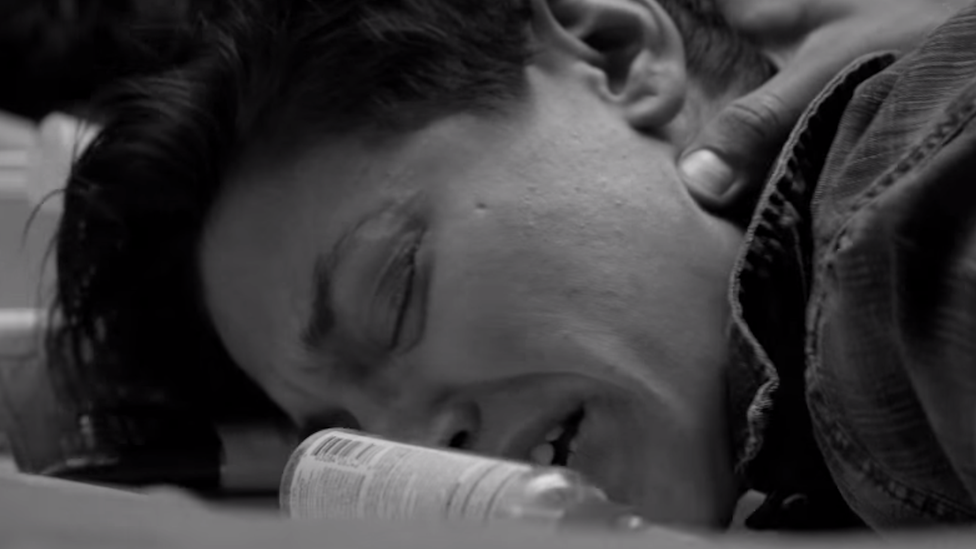 After a period in which a costumed future-pop diva went totally normcore—collaborating with Tony Bennett, covering Julie Andrews, getting engaged—the sudden release of a Lady Gaga single is, inevitably, an object of international curiosity. Is she back back? What's her sound this time? Did she spot Ellie Goulding trying to take her lane in the music world and say nuh-uh?
With those questions in mind … click "play" on Gaga's new video and feel a wave of shame for caring about the pop-star rat race.
"Til It Happens to You" is a rock ballad about the aftermath of trauma, with Gaga embodying someone who's told "it gets better … you'll be fine" and replies fiercely—"How the hell could you know?" Written with Diane Warren (who had a successful string of similarly epic slow-dances in the '80s and '90s, including Toni Braxton's "Un-Break My Heart" and Aerosmith's "I Don't Want to Miss a Thing"), the song expresses that some things have to be experienced to be understood. It also expresses that Gaga's a really great singer. Even with such somber subject matter, her booming delivery and dramatic phrasing will probably remind people of the time when "Bad Romance" ruled the radio.
The video takes lyrics that could be applied to all kinds of life challenges and associates them with a very specific one: campus sexual assault. Directed by Catherine Hardwicke (Twilight, Thirteen), it is literal and stark, showing a handful of women being raped, grieving, and then finding solace in friendship. It's shot in black and white; and the women express their emotions by writing on themselves in marker. At the end, text states that "One in five women will be sexually assaulted this year unless something changes" and directs those in need to call 1-800-656-HOPE. At the beginning, there's a trigger warning.
Though not available online till now, the song was made for The Hunting Ground, a documentary about campus sexual violence that was released last February (proceeds from sales will go to assault survivors). Gaga herself has a connection to the cause, having spoken about being raped by a record producer when she was 19. And her previous music has had a political bent, advocating for LGBT acceptance and against bullying. Still, it's surprising to see her release what amounts to a PSA—though a catchy, well-produced, and moving one—so long after the movie it's attached to has come out, when the only thing she's been in headlines for lately has been American Horror Story. Then again, Gaga's always been good at surprises, and unfortunately, no time is better than any other when it comes to discussing the issues she's singing about.