Lisbeth Salander: The Girl Who Survived Her Creator
A new follow-up to Stieg Larsson's Millennium trilogy raises the question of whether iconic literary heroes belong to writers or readers.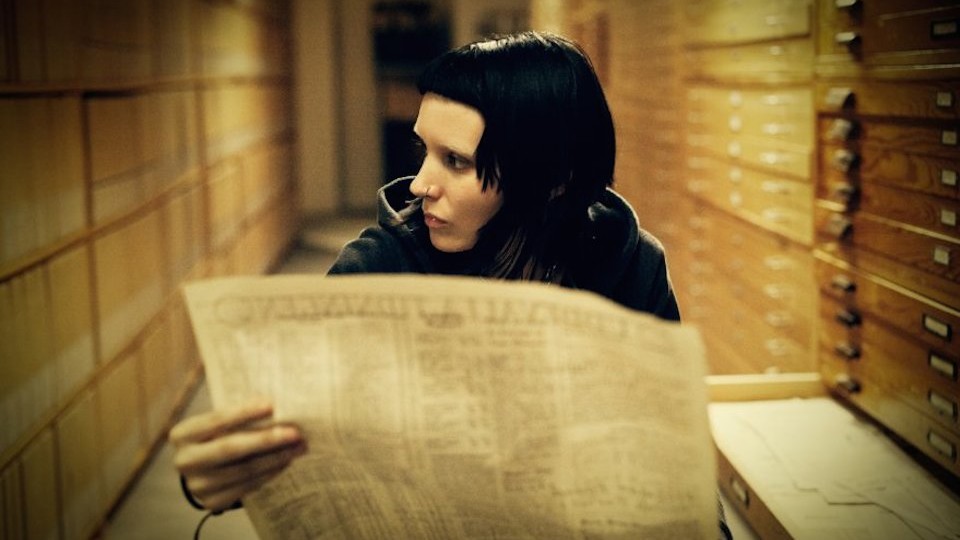 In a 2010
piece for Slate
, Michael Newman argued that Lisbeth Salander, the brilliant, fearsome hacker heroine of the hit Millennium series, deserves better than the man who created her. "Of all the unlikely triumphs of Lisbeth Salander," he writes, "the most gratifying is her victory over Stieg Larsson." This victory came in more ways than one: The Swedish author and journalist died in 2004 at the age of 50, after handing over the manuscripts for the first three books, but before seeing a single published copy or reaping any of the profits from the 80 million copies sold worldwide, not to mention the four film adaptations in Swedish and English.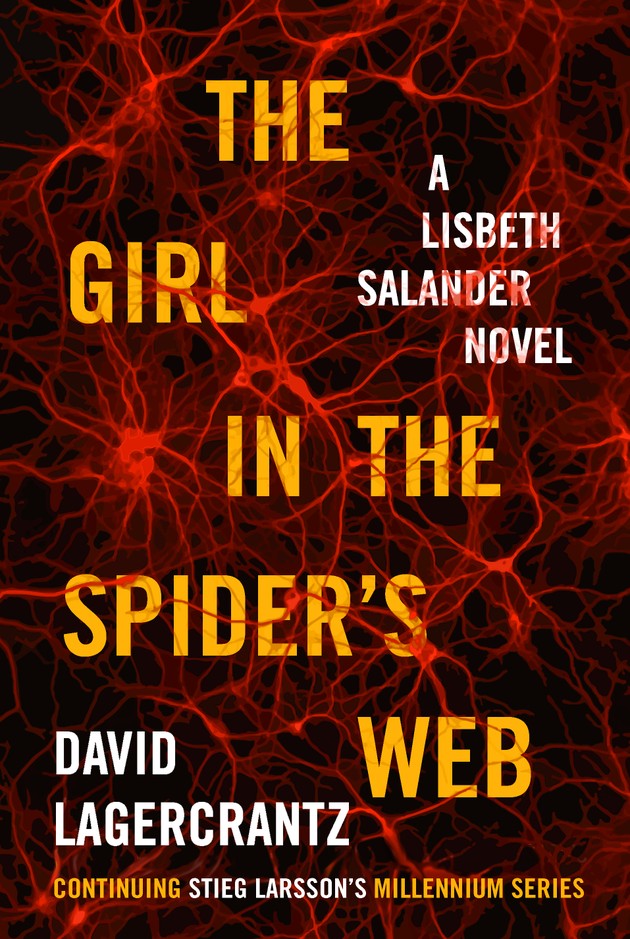 With Larsson no longer around, Newman posited, "maybe now someone else can pick up Salander's story." His wish was granted earlier this month with the publication of The Girl in the Spider's Web, a continuation of the series written by the Swedish writer and biographer David Lagercrantz. The most prominent name on the cover is Lagercrantz's, then the words "A Lisbeth Salander Novel," and then in smaller type at the bottom, "Continuing Stieg Larsson's Millennium Series." It's clear, without so much as cracking the spine, that the girl with the dragon tattoo has outlasted her creator.
Larsson's legacy is complicated by a messy battle between his father and brother—both of whom inherited the bulk of his property and approved this new book—and his partner of 32 years, Eva Gabrielsson. Excluded from his estate thanks to Sweden's lack of legal recognition for common-law spouses, Gabrielsson has expressed her disgust at the fourth Salander novel in no uncertain terms. But the practice of writing new stories for iconic characters after their authors pass on is long-established, and is becoming increasingly popular in the era of the reboot, the remake, the franchise, and the fictional "universe." This prompts questions of ownership that are both literal and philosophical. If authors die without dictating what should happen to their characters, who gets to decide their fate? When should stories end? And if characters become celebrated and beloved enough, do they stop essentially belonging to the people who created them?
* * *
A few years ago, Lagercrantz, who'd previously published a hugely well-received biography of the soccer star Zlatan Ibrahimović and a novel about Alan Turing, was having a drink with his agent, discussing his career, mulling his increasingly "depressive" work, and wondering whether he was simply better as a writer when he was channeling someone else. He saw his agent's face suddenly change. Not long after, he was smuggled surreptitiously into the basement of Norstedts Förlag, Larsson's publishing house, to discuss writing the fourth book in the Millennium series. He walked home in "a state of fever."
Tasked with dreaming up a new plot for Larsson's protagonists, the crusading journalist Mikael Blomkvist and the brilliant goth-hacker Lisbeth Salander, Lagercrantz woke at four the next morning thinking about a story he'd done in his reporting days about savants. At the time, the Edward Snowden scandal was in full burn, and after rereading Larsson's books over a few days, Lagercrantz suddenly had his synopsis: An autistic child who'd never spoken witnessed a murder, whose perpetrators had connections in the tech world reaching all the way to the NSA. He sent it to the publisher, and after a few anxious days received a three-word text message: So damn good. "And then off we went," he says.
For Lagercrantz and his publishers, there had to be a balance between staying true to Larsson's voice and vision without aping his style too directly. "I couldn't give Lisbeth Salander three kids and leave them at daycare or anything," he says. "Lisbeth should be Lisbeth and Mikael should be Mikael. We should feel at home in his universe and with his storytelling. But at the same time, it was very important that I was not pretending to be Stieg Larsson, because that was of course impossible."
Lagercrantz mentions Christopher Nolan's Batman trilogy, stating that it's a huge privilege to inherit such characters, although each new interpreter is bound to have his or her own understanding of the people in play. But at the same time, he believes that some characters, once they've reached a level of popularity and public fascination, become concepts that are needed rather than desired. "There are certain characters who we go back to, over and over: the Greek gods, and Sherlock Holmes, and right now we're obsessed with the superheroes in Hollywood and the Marvel comic figures," he says. "There are certain characters who we need. Lisbeth Salander is certainly one of them. She changed crime fiction in a way. She's the girl who refused to be a victim."
Writing Salander wasn't easy. In the beginning Lagercrantz exaggerated her too much, making her "a sort of terrible punk warrior," and giving her emotions that just didn't fit her persona. Meanwhile, the pressure of replicating such an iconic character only made things harder. "I had nightmares that people would come after me," he says. But eventually he realized the key was letting the character do, rather than be. "Lisbeth is best in action," he says. "The hardest thing was to find the introspection."
Larsson's style presented its own challenges. Newman isn't alone in finding his writing lacking. "We're not looking at Tolstoy here," Joan Acocella
wrote in The New Yorker
in 2011. "The loss of Larsson's style would not be a sacrifice." Among the worst flaws of the first three books are their clunky dialogue, their absurdly literal descriptions, and their author's dedication to describing the minutiae of what characters eat and drink on a given day. (Blomkvist: coffee and open-faced sandwiches. Salander: McDonald's and soda.) Larsson's storytelling, while indeed sweeping and ornate, can be impossible to follow, while his inability to project emotions onto his characters is almost Salanderian in its detachment.
The Girl in the Spider's Web, then, is masterful in the way it negotiates mining Larsson's weaknesses for authenticity's sake while polishing the rough edges. Lagercrantz's story is intricate and ambitious, and his new antagonists for Salander and Blomkvist are appreciably exaggerated, without crossing a line into ridiculousness. The effect for the reader is very much one of reading a Stieg Larsson book, warts and all.
While writing, Lagercrantz was only too aware of the controversy surrounding his project. In an
Agence France-Presse interview
in March, Gabrielsson railed against the new book, stating it all boiled down to "a publishing house that needs money (and) a writer who doesn't have anything to write so he copies someone else." She called Lagercrantz "a totally idiotic choice," criticizing his background, his journalistic credentials, and even the planned title for the book (from Swedish, it roughly translates as
That Which Does Not Kill Us
). "I know all the discussion, and I welcome all the discussion," Lagercrantz says. "But I didn't have any moral doubts about it at all. And I feel it more and more now, that people really needed Salander."
* * *
Following Ian Fleming's death in 1964, his publishers commissioned authors including Kingsley Amis (using a pseudonym), John Gardner, Sebastian Faulks, William Boyd, and Anthony Horowitz to continue the James Bond series (Horowitz has also written two Sherlock Holmes novels,
The House of Silk
and
Moriarty
). Eric Van Lustbader took over the Jason Bourne series following the death of Robert Ludlum. In 2012, Terry Pratchett
declared
that his daughter Rhianna would carry on the Discworld novels after his death, although she ultimately declined to do so. A Song of Ice and Fire fans, meanwhile,
fret
openly
about George R.R. Martin's failure to appoint a literary successor in the case of his untimely death, to
Martin's outspoken chagrin
.
The instinct to further gratify fans after a series has concluded is embodied most prominently by J.K. Rowling, who continues to tweet out tidbits and details more than eight years after the release of her final Harry Potter book, and whose new
two-part play
extending the story will debut in London next year. Rowling, obviously, has total control over the universe she created, although unauthorized Harry Potter fan fiction is rife online, with more than 80,000 stories existing on one website alone. The line between fan fiction and published work was also blurred by
50 Shades of Grey
, the juggernaut S&M book written by E.L. James. The series was famously created as fan fiction responding to Stephenie Meyer's Twilight books, but after some fans objected to the explicit content, James reinvented the characters and moved it to her own website.
The instinct to continue existing stories isn't new—in 1914, Sybil Brinton published
the first work of Jane Austen fan fiction
, titled
Old Friends and New Fancies: An Imaginary Sequel to the Works of Jane Austen
. More recently, the author Emma Tennant published
Pemberley
, a
Pride and Prejudice
sequel in 1993, while the late crime writer P.D. James tackled her own Austen pastiche in 2011,
Death Comes to Pemberley.
This month, the former basketball player Kareem Abdul-Jabbar releases
Mycroft Holmes
, a book about Sherlock Holmes's older brother. "The leap between fan and novelist is a whole lot more work," Abdul-Jabbar
told Electric Literature
.
Gabrielsson, Larsson's partner, maintains that the benefit of co-opting existing characters goes to publishers, not readers. "They say heroes are supposed to live forever," she said in an interview with
Agence France-Presse
. "That's a load of crap, this is about money." Martin seems to agree,
telling the Sydney Morning Herald
, "One thing that history has shown us is that eventually these literary rights pass to grandchildren or collateral descendants, or people who didn't actually know the writer and don't care about his wishes. It's just a cash cow to them." Which results, he added, in "abominations to my mind like
Scarlett
, the
Gone With the Wind
sequel."
Martin has vowed never to let another writer pick up his mantle; meanwhile Game of Thrones fanfic
flourishes online
. Rowling, for her part, encourages fan fiction as long as no one tries to profit from her work, but the author Ann Rice
despises it
. "I do not allow fan fiction," she wrote in a letter to her fans. "The characters are copyrighted. It upsets me terribly."
* * *
The question for authors to consider in this brave new world of mimicry, both professional and otherwise, is to what extent they consider their characters to be theirs and theirs alone. For most, it isn't something that will become an issue during their lifetime: Copyright law stipulates that books only enter the public domain 70 years after the death of the author, even if most fanfic writers aren't limited in terms of what they can post online.
It isn't a simple question, and by no means does it have a universal answer. Arthur Conan Doyle, when asked by a playwright if he could give Sherlock Holmes a wife,
reportedly replied
, "You may marry him, or murder him, or do anything you like to him." Stephen King has published his own fan-fictionesque
works
featuring monsters created by H.P. Lovecraft. C.S. Lewis once
encouraged
a young fan to "fill up the gaps in Narnian history" herself. Ursula Le Guin, however, has
objected
to the way fan fiction is distributed, and the fact that readers might encounter it and assume it's her work.
There's a difference, clearly, between unauthorized writing online and a published work that continues the series an author created. In Larsson's case, most of the controversy stems from the fact that he never got to choose; he died before his books were published, and thus never had to think about what might happen to his characters without him. And Gabrielsson is right in assuming that publishers almost always choose to continue popular series for financial reasons. But that doesn't mean readers don't also benefit. Lisbeth Salander is, as Lagercrantz states, an extraordinary heroine whose hacker skills are more relevant than ever in an increasingly high-tech surveillance society. In creating such a compelling female character, Larsson gave readers a significant gift. The fact that she continues to thrive on the page long after his lifetime is both a testament to his imagination and a sacrifice he didn't get to approve.