We Love Disney Is Here to Conquer Pop Culture
It's the new circle of life: Stars sing the songs that they and fans grew up on, and no one's embarrassed.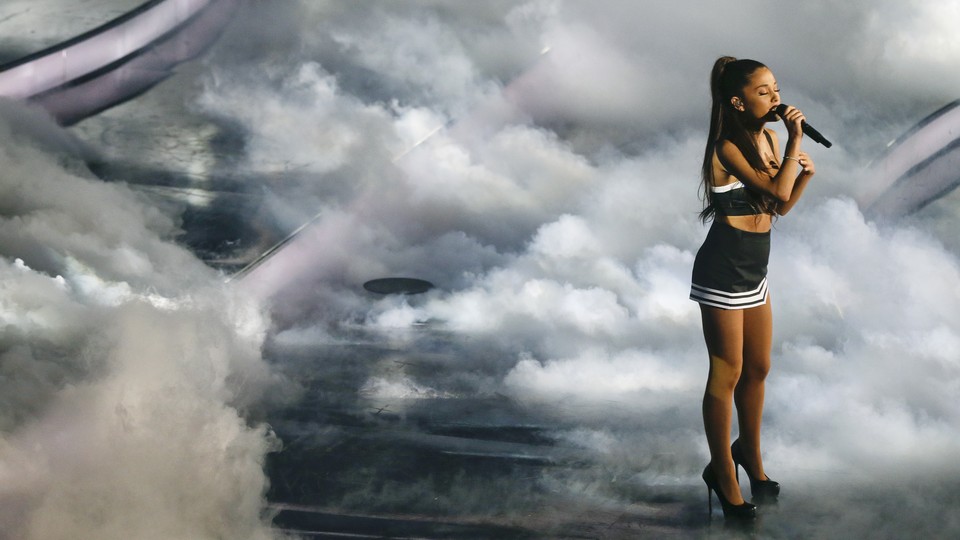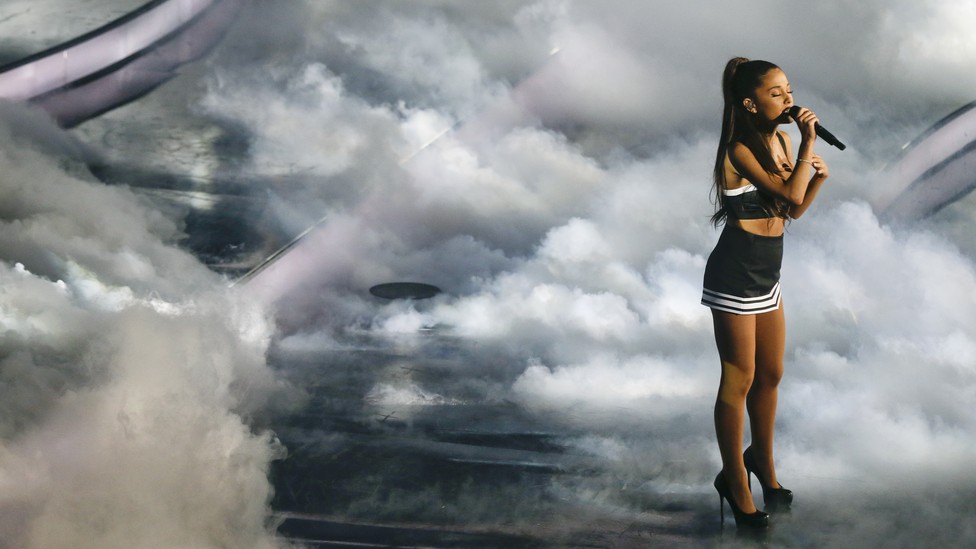 The 1997 animated film Hercules arrived relatively late in the period known as the Disney Renaissance, underperformed at the box office, and triggered accusations of cultural insensitivity from the population of Greece. But it did become a classic for many of the kids of the day, at least one of whom, Ariana Grande, grew up to be a pop star. Just 3 years old when the film was released, the former Nickelodeon actress has in recent years called Hercules "the best movie," and seems to regularly screen it on her laptop in her spare time.
Now, she's recorded an official cover of one of its songs, "Zero to Hero," for an upcoming album, We Love Disney, which features tracks from other popular performers such as Jason Derulo, Ne-Yo, Fall Out Boy, and Gwen Stefani, as well as a few newcomers with powerful patrons. The source material stretches across Disney's timeline, but much of it stems from the '80s and '90s animated films that cemented the company's brand in millennial minds. The tracklist:
1. "Friend Like Me" (from Aladdin) – Ne-Yo
2. "Part of Your World" (from The Little Mermaid) – Jessie J
3. "Can You Feel the Love Tonight / Nants' Ingonyama" (from The Lion King) – Jason Derulo
4. "The Rainbow Connection" (from The Muppet Movie) – Gwen Stefani
5. "Zero to Hero" (from Hercules) – Ariana Grande
6. "In a World of My Own / Very Good Advice" (from Alice in Wonderland) – Jhené Aiko
7. "I Wan'na Be Like You (The Monkey Song)" (from The Jungle Book) – Fall Out Boy
8. "Colors of the Wind" (from Pocahontas) – Tori Kelly
9. "Spoonful of Sugar" (from Mary Poppins) – Kacey Musgraves
10. "Ev'rybody Wants to Be a Cat" (from The Aristocats) – Charles Perry
11. "A Dream Is a Wish Your Heart Makes" (from Cinderella) – Jessie Ware
12. "Let It Go" (from Frozen) – Rascal Flatts & Lucy Hale
13. "It's a Small World" – We Love Disney Artists
14. "It's Not Easy Being Green" (from The Muppet Show) – Brenna Whitaker
15. "A Whole New World" (from Aladdin) – Yuna
For a certain segment of the population, the appeal of the project doesn't warrant explanation; as Carl Smith summarizes at the teen-focused site Sugarscape, "Our lives just peaked." But for everyone else, it's worth stepping back to consider the number of thinkpiece threads We Love Disney ties up into a shiny bow. Finally, the corporate alliances behind the modern Top 40 familiarity machine meet Disney's ever-more-impressive ability to profit off society's ever-growing appetite for nostalgia meets the so-called death of adulthood. You can throw the covers boom caused by Vine and YouTube into the mix, too. Grande, whose Peter Pan syndrome is the stuff of memes, was already synthesizing some of these trends into platinum-selling success. It's not hard to imagine a future in which We Love Disney is the top album of the year.
Judging from the first single released for the project, Ne-Yo's spry and faithful version of Aladdin's "Friend Like Me," the finished product will be a bright, bubbly, and straightforward take on bright, bubbly, and straightforward songs. Why wouldn't it be? As the success of projects like the Lion King 3D rerelease in 2011 have shown, a cosmetic upgrade is all it takes for a beloved classic to start making new money. Besides, Disney has kept the otherwise ailing art of musical-theatrical storytelling alive in the past few decades by bringing radio-pop instincts into the mix—Elton John, Celine Dion, Randy Newman, and Mandy Moore all made high-profile original contributions to the company's soundtracks.
It's worth noting that the last time so many name-brand musicians got together for a Disney homage, the results were fascinatingly different. The 1988 album Stay Awake: Various Interpretations of Music from Vintage Disney Films served up a woozy, strange medley from icons (Ringo Starr, Bonnie Raitt) and iconoclasts (The Replacements, Sun Ra) alike. For a taste, check out Tom Waits's nightmarish "Heigh Ho (The Dwarfs' Marching Song)." In an admiring New York Times review, Stephen Holden wrote, "The record swirls with emotional crosscurrents, as mature artists with strong musical personalities revisit the childhood world of Disney songs and in many instances discover the darker sides of material that has traditionally epitomized lighthearted pop innocence." By contrast, if there's a dark side to We Love Disney, it won't be on the surface.