The Best Week of Summer in D.C.
Seeing in person what TV dulls or conceals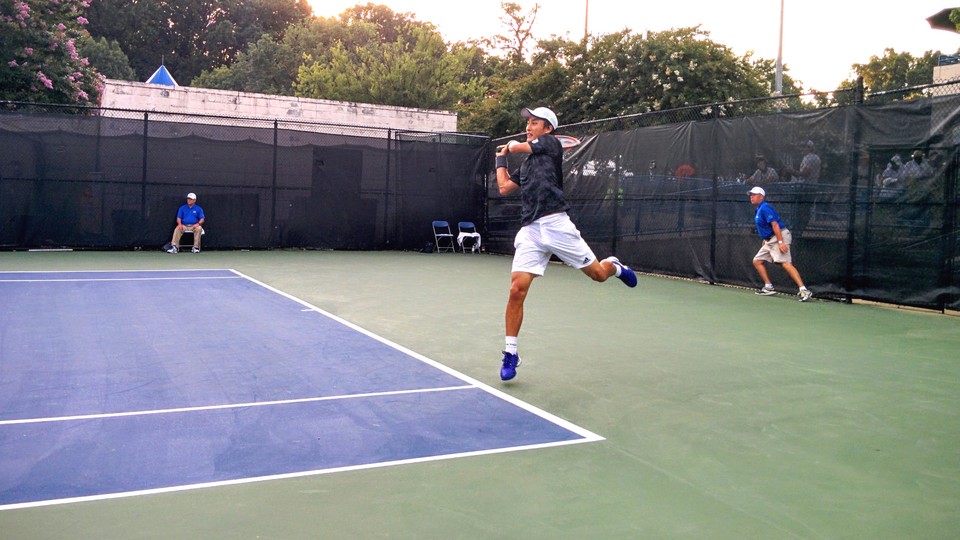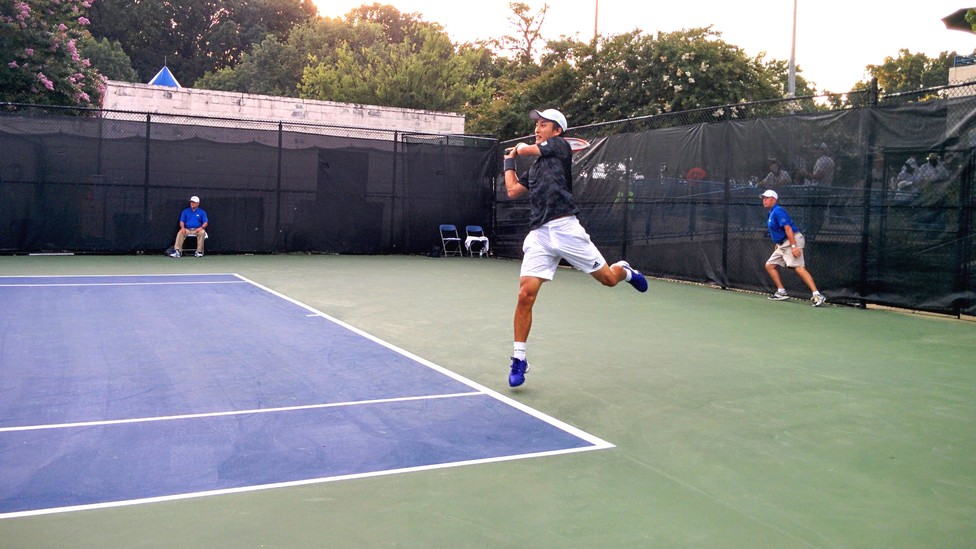 Most professional sports are way better to watch on TV than in person. You don't have to spend hours getting to and from the (crowded and overpriced) venue. You can do something else when nothing's happening on the field, you can hit Pause on the TiVo. You can simply get a better view of the action on your home screen than from all except the very most expensive seats.
I recognize that the simple fun of spending a warm evening at a baseball stadium is an exception. But its pleasures are only vaguely related to what players are doing on the field.
Here's another exception, which is all about the players' performance: the early-round action in a pro tennis tournament, in circumstances that let you get right next to the athletes as they are walloping the ball back and forth. That's why the sports-fan part of my consciousness spends 51 weeks of the year looking forward to the first week of August, when the pro-tennis tour makes its stop in reliably sweltering Washington D.C.
The tournament that began yesterday at the Rock Creek Park tennis complex has had a series of names through its 40-plus years of existence. Now it is the "Citi Open." Before that it was the Legg Mason Classic, and before that it had the names of several banks. Touchingly, at the dawn of time it was the Washington Star Classic, which it ceased being when that newspaper went out of business in the early 1980s.
The tournament usually has a handful of big-name players. This year the biggest is Andy Murray, plus John Isner, Kei Nishikori, Sloane Stephens, Samantha Stosur, etc. (The women's-circuit event joined in 2012.) Over the years I've seen the likes of Agassi, Edberg, Lendl, and Connors play championship matches there. But for me the real attraction has always the people who are half-famous or less, whom you can watch displaying their craft from such close distance that you end up marveling at how skilled, fit, quick, and determined even the least glamorous journeymen are.
For instance, the young man in the opening picture is Go Soeda, a 30-year-old Japanese player who has several times made it into the top 100 worldwide. You may have followed his career; I hadn't even been aware of him. But for an hour last evening I sat on an general-admission bench on an outside court near enough to the players that angled shots would bounce right in our direction and you could hear every grunt or breath the players took. The photo at top is not with any kind of zoom; it's how close we were.
Go Soeda beat his opponent, Darian King from Barbados, in straight sets, 6-2 6-1, in what would look like an "easy" victory in the fine print of the sports section. But point by point it seemed much closer than that, with multi-shot rallies in which each player whammed the ball with awesome pace, angle, and spin. I am not aware of having used "awesome" in other than an air-quote way for many years. Here I mean it literally.
Again the point is: The omnipresence of televised high-level sports dulls us to how skilled and powerful these athletes really are, and what a different level they're operating on. It's hard to avoid thinking of them as smaller than life rather than larger, since we always see them miniaturized on a screen. People who have been on the sidelines at pro football games, or with courtside seats for the NBA, have of course witnessed this full-scale, 3-D, real-life athleticism. For me it's most available each year during the opening days of the D.C. tennis tournament, which is why I mention it while there are still a few of those opening days ahead. The cheapest tickets will get you in to wander from court to court.
***
Previously on the "watching real tennis players up close" series, we have this report on what I learned from watching Roger Federer play doubles during the Beijing Olympics, and this one on watching 6'10" John Isner serve in Washington a few years ago. And what I can tell you about Andy Murray (serving below) from a few yards away last night is that he is imposingly big and strong, football tight-end style.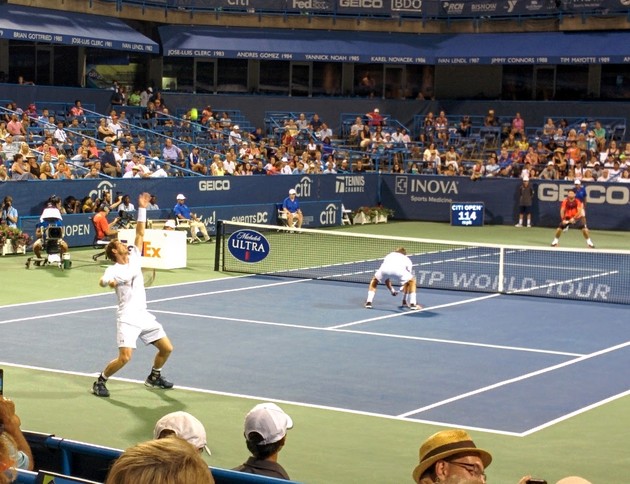 That is all. Back to "policy" in the next dispatch.