Why Doesn't Serena Williams Have More Sponsorship Deals?
The tennis player is arguably the era's greatest athlete, but she has fewer endorsements than other less-successful players.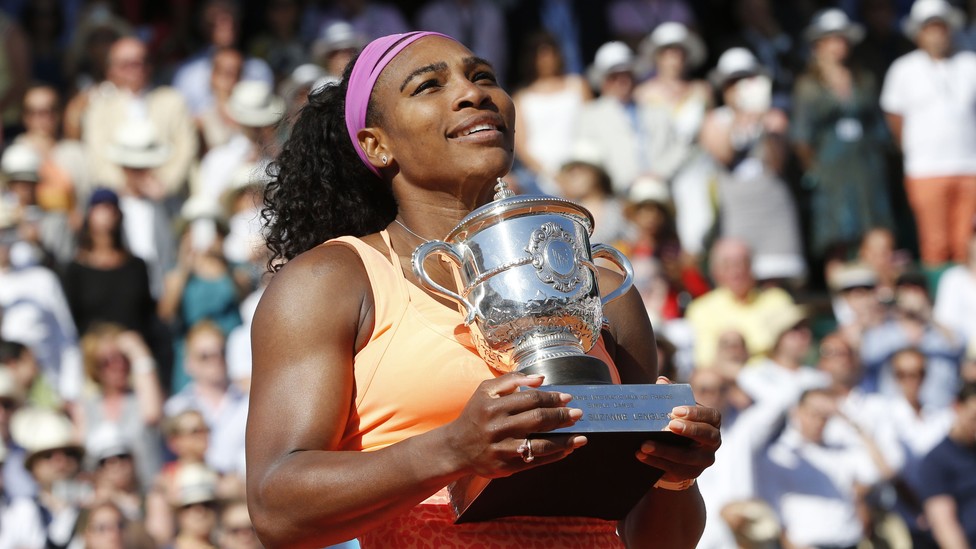 The U.S. Open begins today (August 31), and Serena Williams has a chance to make tennis history. A win would put her at 22 career Grand Slam titles, tying Steffi Graf for second most, behind only Margaret Court. Her astonishing ability prompts arguments that she's the sport's greatest female player of all time, and currently the most dominant U.S. athlete in any sex or sport. Katrina Adams, the president of the U.S. Tennis Association, recently posited that Williams is the greatest athlete ever—period.
Not everyone will agree on each of those points, particularly the last one, but there's no disputing that Williams has been among the top handful of athletes on the planet for years now. Yet, on Forbes's list of the highest-paid athletes, Williams ranks 47th. And of the seven tennis players on the list, she ranks last in endorsement dollars, making $13 million annually.
The top-earning male player, Roger Federer, will bring in an estimated $58 million in endorsements this year. The number-four ranked men's player, Kei Nishikori, also brings in more than Williams, as does Maria Sharapova, who will out-earn her by $10 million despite not having been a genuine rival to Williams for years. The only logical explanation for this gap points to long-held prejudices regarding female sports stars and how people feel they should look.
---
Endorsement Deals for the World's Highest-Paid Tennis Players
---
You might be tempted to explain away the immense gap between Williams and Federer by saying Federer has been far more dominant in his sport. But he hasn't. Federer has 17 Grand Slam titles. Williams has 21. Federer has spent a record 302 weeks ranked at number one. Williams just passed 250, and she'll likely eclipse Federer's tally before too long. Williams also has a better win-loss ratio. Over his career, Federer has 1,041 wins and 234 losses, or about 4.4 wins per loss. Williams currently has 732 wins and 122 losses, or 6 wins per loss.
In fact, if Williams clinches a U.S. Open victory, she'll become just the sixth person in history, male or female, to win all four major tournaments—Australian Open, French Open, Wimbledon, and U.S. Open—in a single year, a feat tennis hasn't seen since Graf did it in 1988.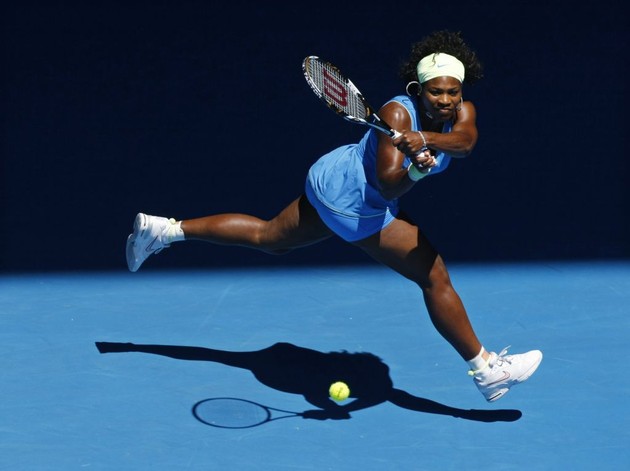 It also doesn't explain why the other men's tennis stars earn more. One might claim men's tennis has more viewers, so sponsors are willing to pay men more. But the gap between the top men and Williams is too large for that explanation to hold up. In fact, the women's finals of the U.S. Open have had higher television ratings than the men's finals the last two years, and this year, fans were so excited at the prospect of watching Williams rewrite tennis history that the women's final of the U.S. Open sold out before the men's for the first time ever. Williams is expected to be a huge ratings draw at the U.S. Open, and it was largely due to excitement over her and her sister Venus that in 2001 the U.S. Open women's final was first broadcast in prime-time.
Experts have said that male athletes are more marketable because they help advertisers reach the coveted 16-to-30-year-old-male demographic, but that implies women aren't worth marketing to even though sportswear brands know that convincing women to buy their products is crucial. Women control $29 trillion in buying power globally and make 64 percent of household buying decisions. Skechers, in part by marketing to women, has become the number two sneaker brand in the U.S., and Nike thinks that by targeting women it can add $2 billion in annual sales by 2017.
Actually, Nike is one sponsor that has long supported Williams. In her honor, it just released the "Greatness Collection," which Williams helped design and which she'll be wearing at the U.S. Open. She also has her own signature sneaker, though it doesn't have her name on it.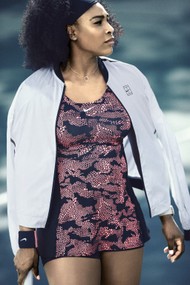 It's not news that female athletes don't earn as much as male athletes in endorsements—even in tennis, which is otherwise the most equitable sport. But another woman, Maria Sharapova, also earns significantly more, and it's likely because she's willowy, white, and blonde, while Williams is a black woman with prominent, athletic muscles—as is often pointed out, sometimes disparagingly.
This claim, it's worth noting, isn't particularly controversial. A New Yorker article commented on the reason sports fans don't love Williams as they should. "Part of this is owing to the dueling isms of American prejudice, sexism, and racism, which manifest every time viewers, mostly men, are moved to remark on Williams's body in a way that reveals what might most charitably be called discomfort."
In June, Forbes looked at the reasons why Sharapova is set to earn more in endorsements than Williams this year. "Does ethnicity and 'corporate bias' play a partial role in explaining the endorsement gap?" the article asked. "In all likelihood, yes."
Williams, who has faced outright racism and sexism on multiple occasions, is aware of the factors at play. "If they want to market someone who is white and blond, that's their choice," she recently told The New York Times Magazine. "I have a lot of partners who are very happy to work with me."
As the story pointed out, Eugenie Bouchard, an up-and-comer in women's tennis currently ranked number 24, topped a different list of the most marketable athletes. Like Sharapova, she's white, blonde, and thin. The suggestion is that female athletes are marketable—which is to say that the public can connect with them, and be persuaded to buy things by them—only insofar as they look a certain way.
There's no doubt that Williams has been controversial at times, that she's already paid well, and will likely be paid better still still if she wins the U.S. Open. But there's also no doubt that she's one of the greatest athletes of her generation, that she's one of the most exciting to watch, that she has the ability to draw crowds, and that she would be paid far more if she were someone other than who she is.
She's a dream athlete for sponsors. It's a shame, in the most literal sense, that they don't adequately recognize it.