We Want Your Culture Stories: A Call for Pitches
We're looking for your smart, original pieces about arts, entertainment, and the world beyond.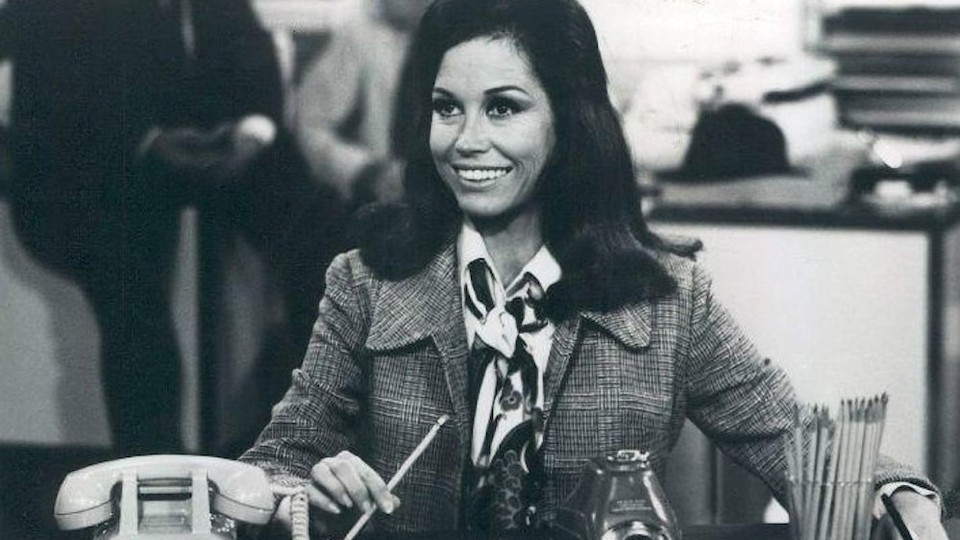 "All objects, all phases of culture are alive. They have voices. They speak of their history and interrelatedness. And they are all talking at once!"—Camille Paglia
The best Atlantic culture pieces examine questions people have long had but never quite identified. They aim for strong arguments and analysis, exploring the less obvious facets of film, television, books, music, theater, art, design, media, fashion, architecture, language, food, and sports. All these things are much more than entertainment—they're how people relate to life, and how they ask and answer questions about what it means to be human.
Why does racial diversity matter so much in pop culture? What can the tabloid chatter about a celebrity's alleged sexual assault say about gender politics? What do a spate of works about drones say about society's collective fears and concerns about warfare and surveillance?
Thoughtful critiques and rigorous analyses catch our attention more than screeds or paeans do. We're more interested in writers who've done research and reporting rather than those offering up half-baked personal observations. And we're particularly interested in finding writers whose experiences and opinions are underrepresented in the media.
The types of stories we love:
Reviews or essays that use books/TV shows/films/news to explore larger trends and questions in culture
The Confederate Flag, Pop-Culture Phenomenon
Why Women Choose Not to Have Children
Ending the Internet Outrage Cycle
Why There's No Conservative Jon Stewart
Pieces that explore issues of race and gender in a nuanced, unexpected, and non-patronizing way
The Unsung Legacy of Black Characters on Soap Operas
On MasterChef Junior, Innate Biases Are Hard to Beat
The Radical Queerness of Kate McKinnon's Justin Bieber
Why There's So Much Riding on Fresh Off the Boat
Consent Isn't Enough: The Troubling Sex of Fifty Shades
Trend pieces that explain why a phenomenon or fad matters—and not just point out that it exists
How Comedians Became Public Intellectuals
Unmanned: Why Anxiety About Drones Is Creeping Into Pop Culture
The Ascendancy of the 'Awkward Older Sister'
The Unbearable Darkness of Prestige Television
Pieces that reevaluate forgotten/misunderstood works of the past
The Forgotten Handmaid's Tale
The Messy, Misunderstood Glory of David Lynch's Dune
Harry Potter's Forgotten Predecessor
The Great War Novelist America Forgot
Cultural histories
From Dallas to Spoiler Alerts: The Rise and Fall of the Cliffhanger
Born to Run and the Decline of the American Dream
Cinderella: The Ultimate Postwar Makeover Story
The History of 'Thug'​
Deep (well-researched) dives into bigger cultural phenomena
The New True Crime
The Unlikely Reanimation of H.P. Lovecraft
The Death of the American Dance Critic
Personal essays with a cultural bent
An Introverted Writer's Lament
What I Learned Trying to Write a Muslim-American Cop Show for HBO
What we rarely accept:  
-Film or album reviews. Our staff writers generally cover these.
-Q&As. Unless it's with Steven Pinker.
-Profiles
-Responses or rebuttals to articles on other sites
-Promotional or uncritical stories, or ones that are an excuse to interview an idol
-Wonky, niche, or local stories with narrow appeal
-Pieces that read like academic essays
Pro-tips for pitching that'll impress us from the start:
-No one- to two-sentence pitches, please. If you've already done your research and can flesh out your argument briefly and state why the subject matters, we'll love you for it.
-Have a news peg in mind for the piece (and unless you've written for us before, ideally one that's at least a couple of weeks away).
Some housekeeping (to borrow from the sentiments of our wonderful colleagues over at the science, tech, and health team—pitch them, too!):

1. We pay for all stories! The amount mostly depends on the type/length of story.
2. Send us your initial pitches to entertainment @ theatlantic.com (instead of our personal emails). We'll aim to get back to you within a week, but if we don't, feel free to follow up then (not a day or two after sending your pitch).
3. We want a diversity of voices—including those of women, people of color, sexual minorities, international writers, and people of various geographic and educational backgrounds.