Spies, Screams, and Muppets: A Fall TV Preview
After the success of bombastic serialized dramas like Empire and How to Get Away With Murder last season, networks are embracing event television more than ever.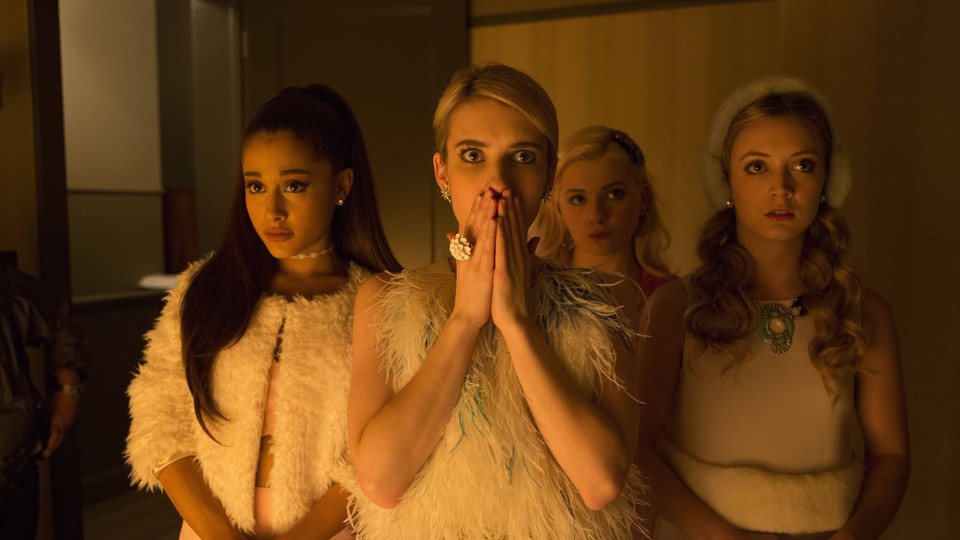 For years, analysts have pronounced the coming death of network TV, spurred by the rise of cable networks and Millennials who consume all their media online. But a funny thing happened to the "big five" networks (ABC, CBS, NBC, Fox and The CW) last season: They produced some must-see TV. Rather than simply leaning on a mixture of procedural crime dramas, reality shows and stale sitcoms to stave off extinction, network TV produced event dramas like Empire, How to Get Away With Murder, and The Flash that drew big, consistent ratings and got huge critical buzz. The coming fall season will, as a result, see very little change, as networks double down on what may finally serve as a winning formula.
CBS has ruled as America's number-one network for more than a decade on the backs of popular crime-solving franchises like CSI, NCIS, and Criminal Minds, as well as multi-camera sitcoms like The Big Bang Theory and Mom, all of which will return in September. But its two big new dramas will be pulpier stories based on established brands. First, the heavily advertised Supergirl (premiering October 26th), which borrows from the zippy and colorful approach of The CW's DC Comics superhero shows (Arrow and The Flash), although apparently won't be able to cross over with them. Second is an adaptation of the 2011 Bradley Cooper film Limitless (September 22nd) about a man (Jake McDorman) who discovers an experimental drug that quadruples his IQ.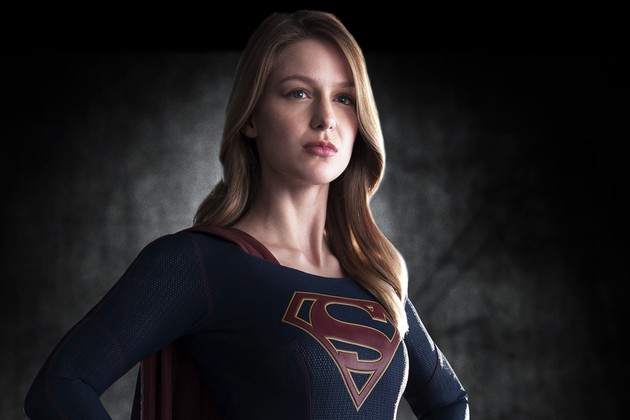 CBS's slow-and-steady approach has long existed as an outlier to the panicked fumbling of its four major rivals, rejecting plays for younger audiences in exchange for consistency. Its shows are rarely critically favored, outside of the acclaimed drama The Good Wife, which is going into its seventh season, but it's even rarer to see genuine sci-fi like Supergirl or Limitless. Its other new shows are more along traditional lines—Life in Pieces (September 21st) is a star-studded family sitcom starring James Brolin and Dianne Wiest, and Code Black (September 30th) is essentially a rebooted ER, but set in an L.A. county hospital.
ABC will continue to enjoy the fruits of a successful collaboration with Shonda Rhimes, whose hits Grey's Anatomy, Scandal, and How to Get Away With Murder have broad appeal. Other old favorites like Castle, Dancing with the Stars, Modern Family, and Nashville form the remainder of the network's base, which has long appealed more to female viewers. The network's biggest play this year is to Muppets fans, with The Muppets (September 22nd) pitching itself as an arch behind-the-scenes look at the beloved characters, using the Modern Family mockumentary approach. The only thing ABC really lacks is Sunday night dramas, so it's debuting two, a Dallas ripoff called Blood & Oil starring Don Johnson, and the FBI serial Quantico (both September 27th). The latter is most notable for featuring Bollywood superstar Priyanka Chopra, an unknown in the States whose global fame far eclipses anyone else on U.S. TV.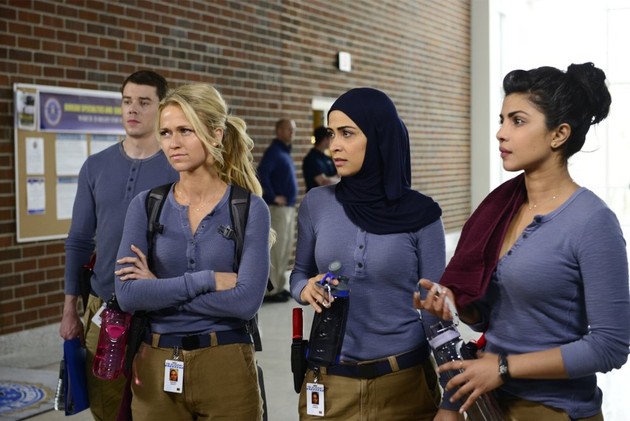 Fox is also staying the course after debuting two big hits last season, the music industry drama Empire (which will begin its run in September rather than January) and the Batman prequel series Gotham. Both will be paired with a new show, Rosewood, starring Morris Chestnut as a brilliant pathologist solving crimes (September 23rd), and an adaptation of Minority Report (September 21st) set 10 years after the Tom Cruise film. Rosewood is as straightforward as it sounds, while Minority Report shoots for the moon and mostly misses, having its protagonist be a grown-up "pre-cog" who can see crimes before they happen.
The network's biggest play for publicity is Ryan Murphy's new show Scream Queens (September 22nd), an anthology series along the lines of his American Horror Story, but set in a sorority house and starring Emma Roberts, Lea Michele, Ariana Grande, and Jamie Lee Curtis, among others. It promises to run for 15 episodes and kill off a cast member every week, in an even more supercharged take on the horror miniseries genre Murphy has made his own. As network TV tries to avoid being something you catch up on later, making any show an "event" that demands to be seen live has proven the simplest solution.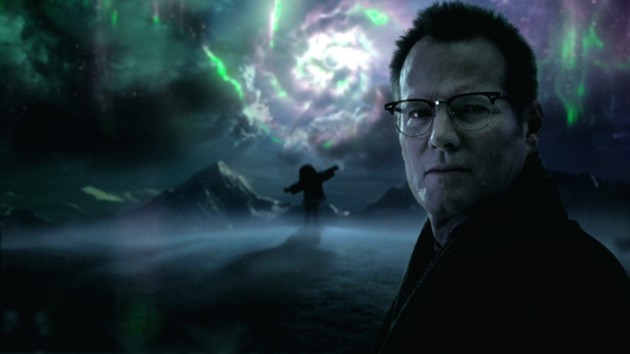 That's probably why NBC is re-launching its old hit Heroes as a 13-episode miniseries called Heroes Reborn (September 24th), featuring some of the show's old cast and a bunch of unknowns who will be discovering strange new powers for the first time. Whether audiences have much appetite for more Heroes (which went off the air in 2010) so soon is frankly the least of the network's worries. It did well in the ratings last season because it got to broadcast the Super Bowl, but that honor goes to CBS this year, and NBC has an otherwise dwindling lineup. Neil Patrick Harris is debuting a variety show called Best Time Ever (September 15th), but the public's interest in variety shows has been pretty much non-existent for decades. The outlandish drama Blindspot (September 21st), starring Thor's Jaimie Alexander, is more along the right lines—a woman wakes up naked in Times Square covered in tattoos that hint at some larger mystery the FBI must untangle. That's the kind of gripping, twist-filled drama NBC had a huge hit with in The Blacklist, and it badly needs another.
Typically for fall, network TV dominates new television, but the biggest offering on cable is likely the new season of Ryan Murphy's American Horror Story on FX (October 7th), now subtitled Hotel and starring Lady Gaga, Max Greenfield, and Lily Rabe among many others. FX will also debut the delightfully mad medieval drama The Bastard Executioner (September 15th) by Kurt Sutter, who created the long-running hit Sons of Anarchy, while AMC is looking to sustain the popularity of The Walking Dead (October 11th) with a prequel spinoff called Fear the Walking Dead (August 23rd). HBO's fall offerings remain somewhat lackluster compared to its summer and spring shows, with a second season of The Leftovers (October 4th) serving as the main course. Showtime is betting on a topical fifth season of Homeland, which promises to tackle ISIS, the Charlie Hebdo shootings, and "what Putin's up to," according to network president David Nevins.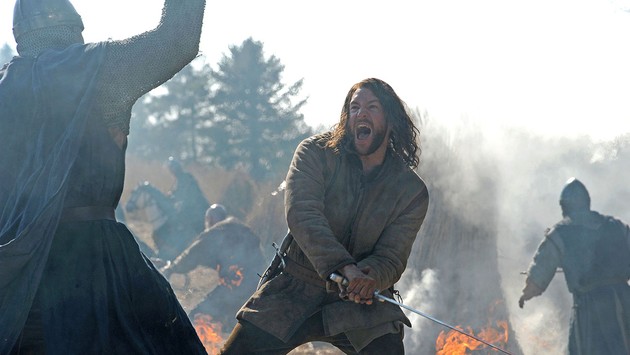 Even with the advent of DVRs and streaming television, the fall TV season does retain some of the fun of network's heyday, a gauntlet of new offerings from which only a few shows survive. Outside of a few hoary old crime dramas, this season's programming is making a big play to join the ranks of serialized, must-see TV—not something you watch because it happens to be on, but something you need to have seen every episode of just to keep up. A few years ago, that's not a bet network TV would have made on itself, and it's the clearest sign of self-awareness from an industry that has typically been lacking in that regard.