'Dismaland': A Theme Park by Banksy
The anonymous British street artist's ambitious new installation features an orca jumping out of a toilet, ritual book burnings, and a dead Cinderella.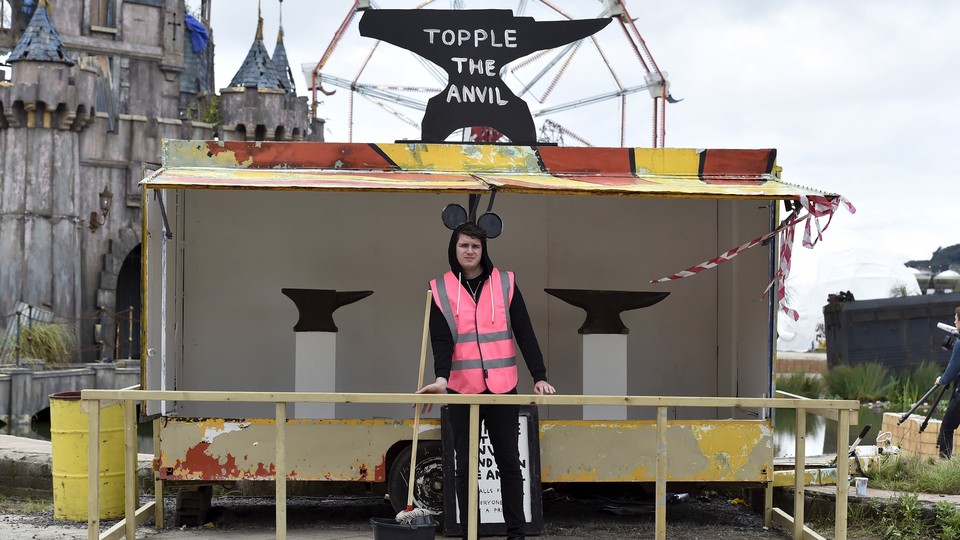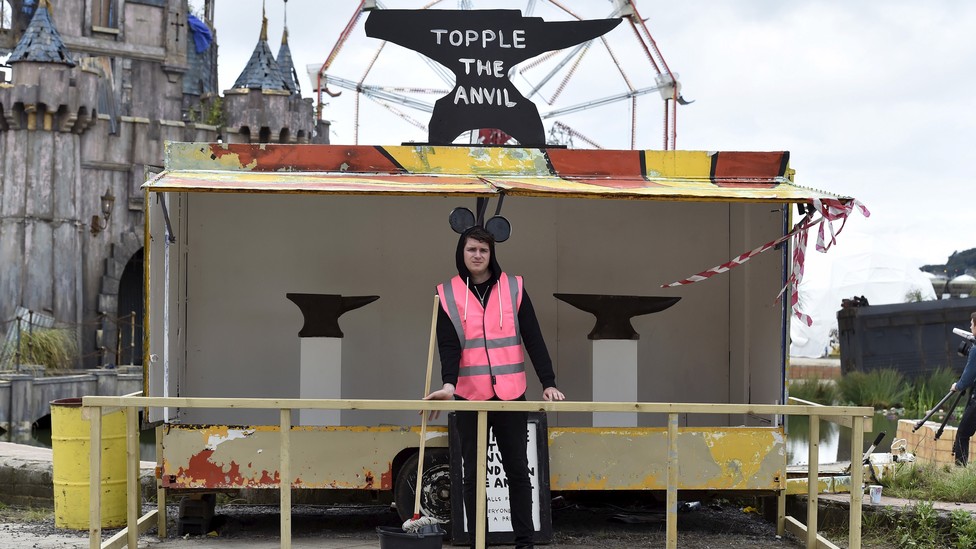 An anarchy-friendly theme park? A fun day out for the whole family that features book burning, a puppet Jimmy Savile, and political commentary? "Dismaland," a temporary art installation recently unveiled in the U.K., could only be the work of Banksy, the anonymous street artist whose guerilla artworks frequently sell for six figures at auction despite his best efforts.
Constructed as a decrepit interpretation of the happiest place on earth, and based in the seaside town of Weston-super-Mare, the "bemusement park," as it's called, is ironically billed as "the latest addition to our chronic leisure surplus," as well as "an art show for the 99 percent." Dismaland, which opened Thursday, features attractions including a grinning Grim Reaper sitting in a bumper car, paparazzi snapping shots of a deceased Cinderella after a pumpkin-carriage crash, and a butcher making lasagna out of carousel horses.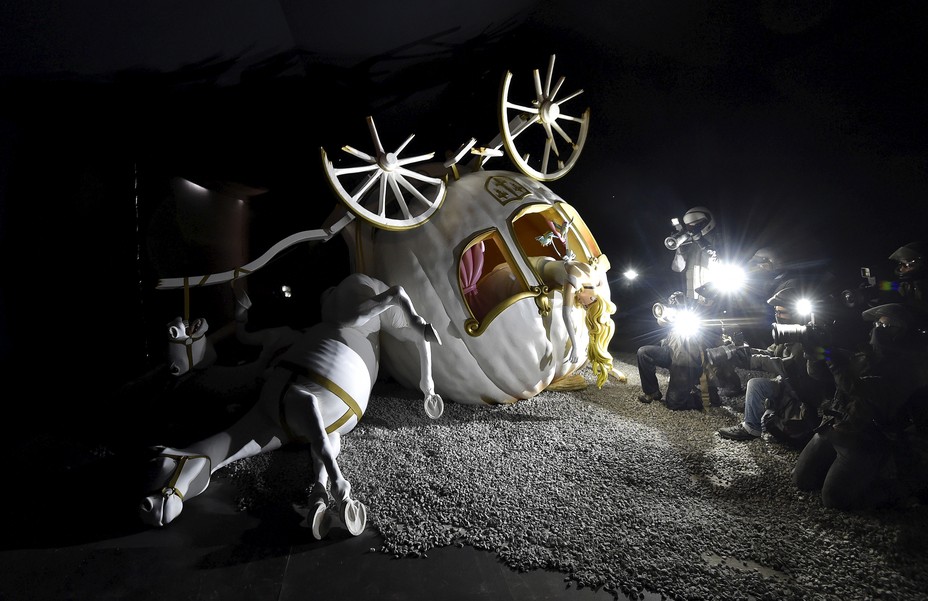 Audience participation is encouraged: "A dead princess is only complete when surrounded by gawping crowds with their cameras out or the opportunity to photograph yourself pulling an amazed expression when a killer whale leaps from a toilet," Banksy told the BBC.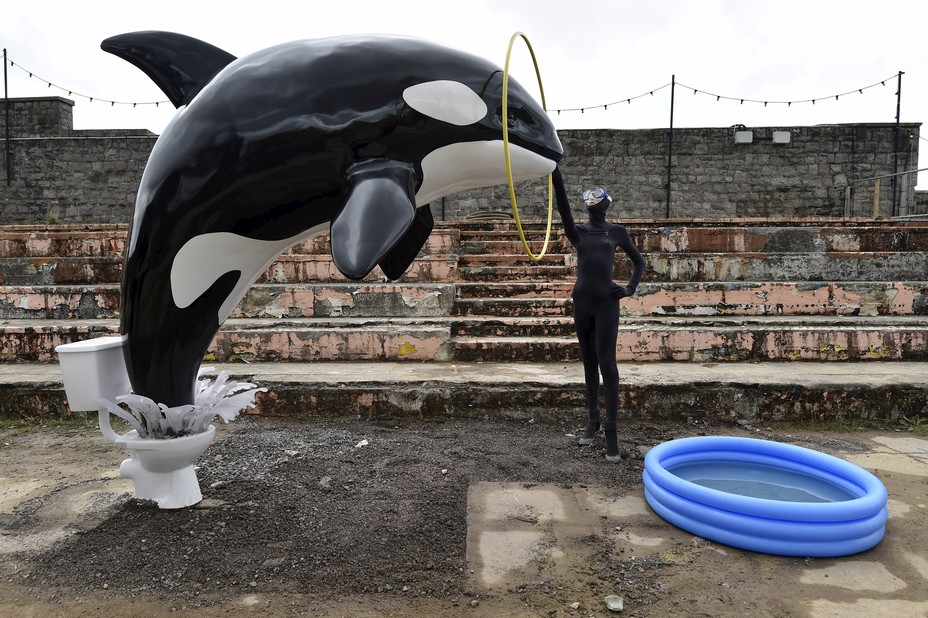 Built on the site of an abandoned outdoor swimming facility that the artist frequented as a child, Dismaland features politically charged works by Banksy and 58 other artists, including Damien Hirst, Jenny Holzer, and Jimmy Cauty, who built a model village swarming with riot police.
The artist Darren Cullen, who created a pocket money loans shop in the "kid's enclosure" that offers money to children at the generous interest rate of 5,000 percent, told The Guardian neither he nor the other artists met Banksy during the process of putting together the exhibition. "I only knew the minimum amount before I got here, but it is so cool," he said. "It is just amazing having this much sarcasm in one place."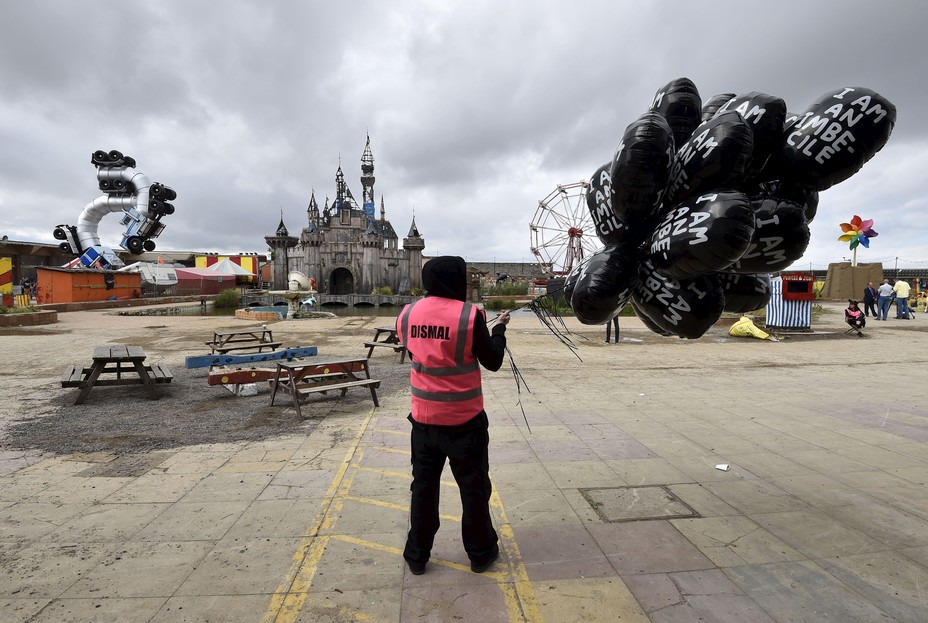 Even though Banksy has insisted the show "was not a swipe at Mickey and co.," several of his 10 new works, including a distorted Little Mermaid who sits on a rock in the castle's lagoon, use copyrighted material. Unsurprisingly, "legal representatives of the Walt Disney Corporation" are "strictly prohibited" from entering the park (also banned are spray paint, market pens, and knives).
Other attractions include a daily bonfire kindled by the works of the disgraced peer and crime novelist Jeffrey Archer, a caricaturist who only draws the backs of visitors' heads, and a riot-control vehicle from Northern Ireland that's been turned into a children's slide.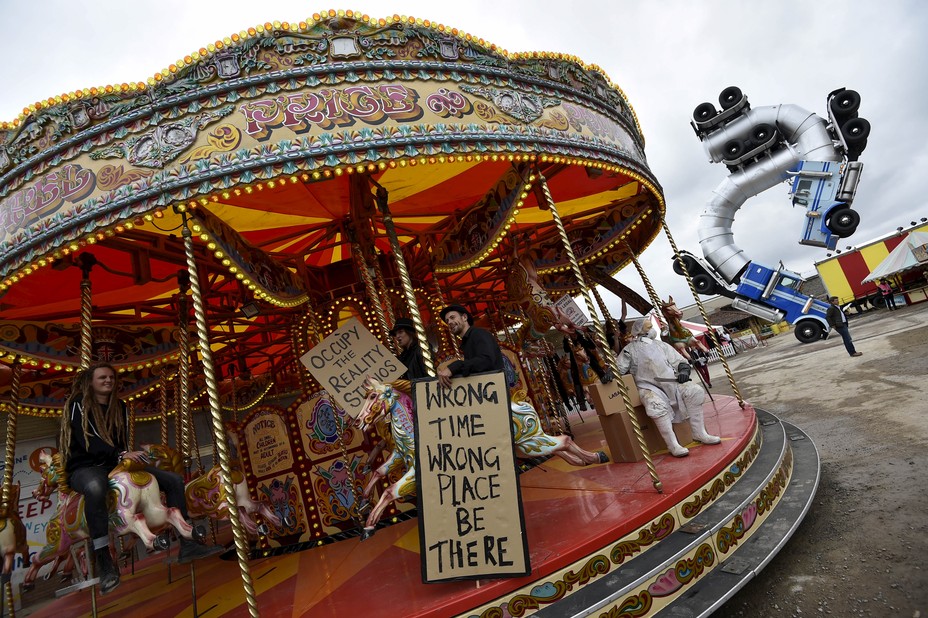 Dismaland is open until September 27 with a limited number of tickets available online. Demand is expected to be very high, especially on Fridays, which are billed to feature performances by musicians including Run the Jewels, Pussy Riot, Massive Attack, and more. It's highly possible Banksy will be on the premises, even if recognizing him will presumably be a challenge for most attendees.