The Grumpy, Irrelevant Ranting of Sex&Drugs&Rock&Roll
Denis Leary's new FX series dates itself with clichéd diatribe about the state of contemporary music, and isn't helped by its creaky, sexist antihero.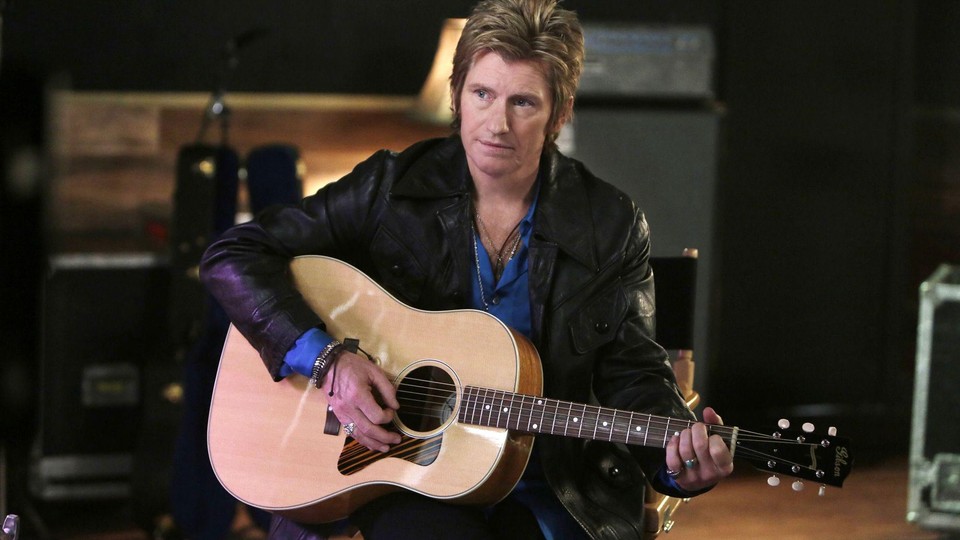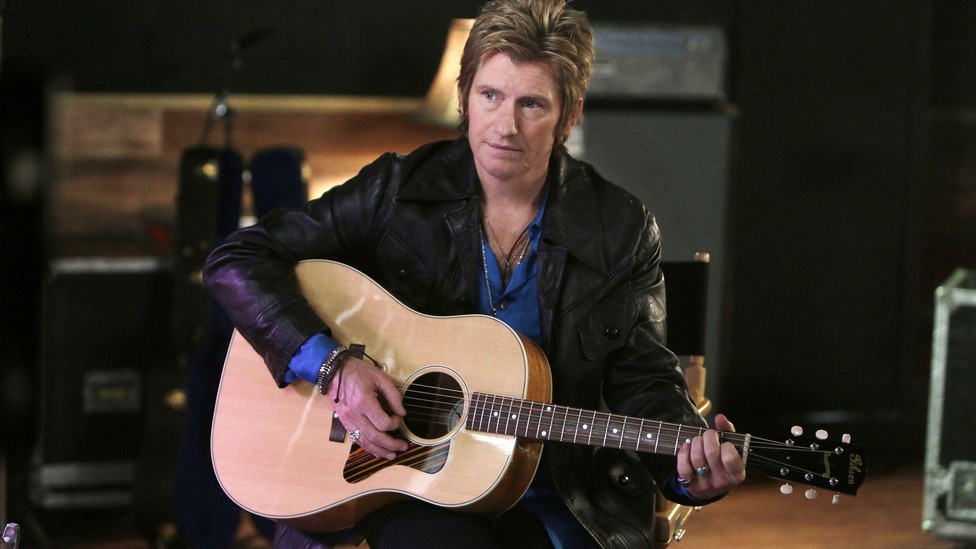 Denis Leary has always been an angry man. It was the cornerstone of his supernova stand-up comedy career, where his on-stage persona was the furious, ranting Middle American who begrudged any intrusion into his desires to smoke, eat red meat, and drink black coffee. Rage was the glowing core of his hit FX drama Rescue Me, a post-9/11 tale of an alcoholic New York fireman struggling with survivor's guilt that ran for seven seasons. Now Leary has returned to FX, and he's still angry—but this time, it's at middling celebrities. His new sitcom Sex&Drugs&Rock&Roll dares ask the truly tough questions, such as: Why are Lady Gaga or Kim Kardashian famous?
His new material is as deliberately provocative and ultimately redundant as a complaint from an anonymous Twitter troll. Sex&Drugs&Rock&Roll is ostensibly a gritty comedy about a washed-up musician trying to find a way back into the limelight. But like any of Leary's works (he wrote the pilot and plays the lead character, the helpfully named Johnny Rock), it's peppered with grumpy monologues about the sad state of America as a nation. According to Johnny Rock, things aren't helped by our veneration of tabloid-friendly superstars who are famous mostly for being famous. The tiredness of such an argument underlines how Sex&Drugs&Rock&Roll feels like a lame rerun of Leary's better hits, lacking any of their authentic fury.
The show follows Rock, the former lead singer of an early-'90s rock group called The Heathens that burned out before it could fade away, leaving a legacy of one supposedly masterful album and a reputation for self-destructive partying and heroic cocaine use. It's hard to exactly pinpoint what musical movement Mr. Rock and his compatriots belonged to—given the era, you might imagine something a little grungier than the mulleted, vaguely punky hair-metal of The Heathens, who viewers glimpse only in a mock Behind the Music-style rockumentary narrated by real-life music luminaries like Dave Grohl, who supposedly considers them an influence.
Johnny nurses a grudge against the Heathens guitarist Flash (John Corbett), who ditched the band to become a session musician working with stars like Lady Gaga. But, out of money and looking to get back in the limelight, he reunites with Flash and his former drummer Bam Bam (Robert Kelly) to perform in a new group fronted by his daughter Gigi (Elizabeth Gillies) who he's only just met.
As with many of Leary's projects, it's hard to know just how much self-awareness comes with the writing. His best work, Rescue Me, had no trouble painting protagonist Tommy Gavin as a misogynistic, alcoholic bully; but he was also a hero firefighter who bedded scores of women, almost all of whom turned out to be either shrewish, insane, or both. It often struggled to find the right amount of "anti" for its antihero, and Sex&Drugs&Rock&Roll feels similarly burdened. When he meets his daughter in a bar (not yet knowing he's her father), Johnny forces a drunken kiss on her before she sets him straight.
Johnny's complaints that artists like Lady Gaga are all flash, no substance would feel like flimsy satire in 2009, and now come off as hopelessly outdated. Every potshot at the barn door that is contemporary music sails wide, and Johnny's antics feel irrelevant from the start, even though the narrative arc of the series is framed as a big comeback story.
It certainly helps that Sex&Drugs&Rock&Roll only runs 30 minutes—the more inconsequential it seems, the better it plays, and Leary does his best to sell even the lamest complaints in his crackling stand-up delivery, which hasn't completely lost its touch. Corbett feels smartly cast as a former roustabout who's managed to navigate the straight and narrow, a nod to previous (and far better) roles on shows like Northern Exposure and Parenthood. In terms of the overall story being told, Gigi is framed as the future of music, and Johnny as the grousing past—but the writing doesn't reflect that, with Johnny getting all of the airtime and meaty flaws, and Gigi not much more than a roaring set of pipes.
Sex&Drugs&Rock&Roll might redeem itself if it can expand its ambition beyond bitter rants about the state of the world today, but if not, it's no less shallow and cynical than the glossy pop it seeks to skewer.