Eyes Wide Shut
The new documentary The Look of Silence is the companion to 2012's The Act of Killing, and follows a man who confronts the people who killed his brother in Indonesia's 1965 anti-Communist purge.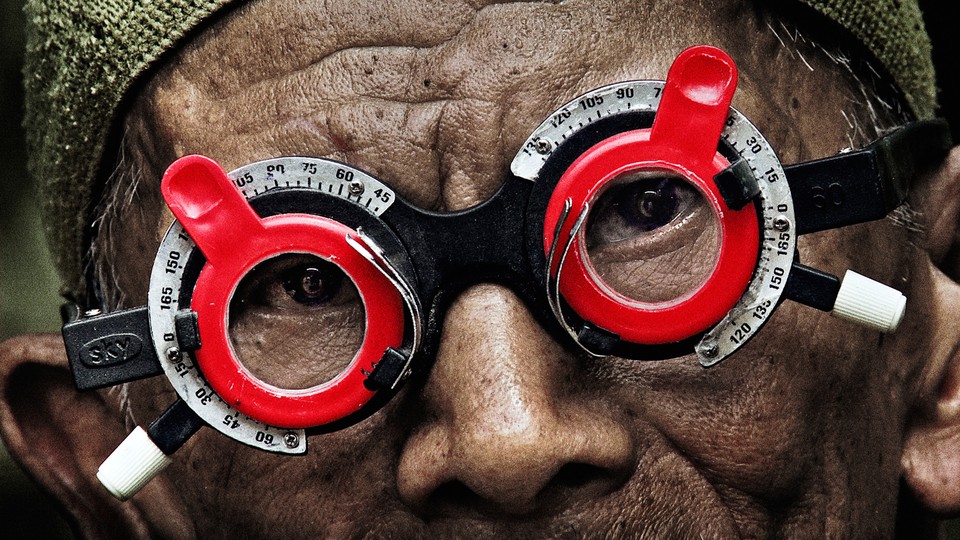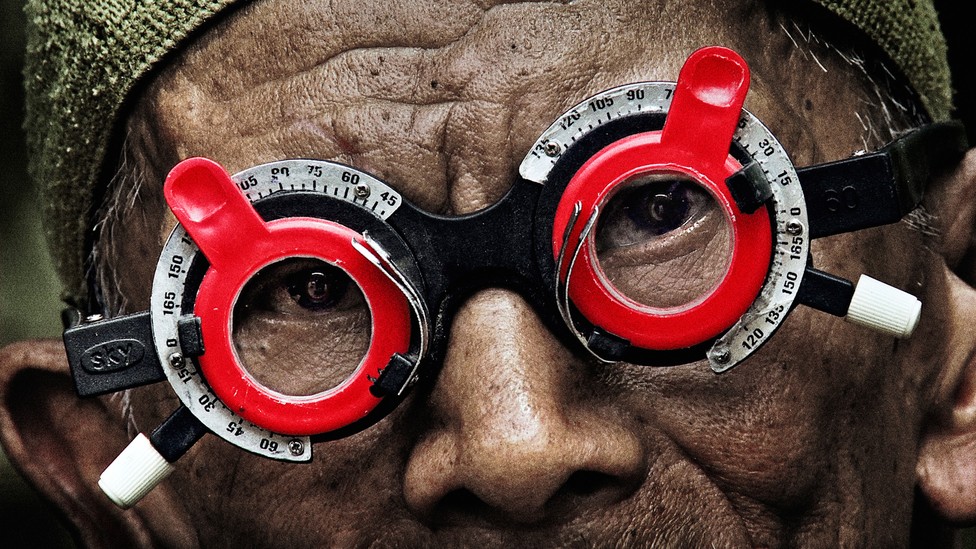 "I'm in somebody else's house. How did I get here?" says an elderly man, with deepening fear. He's blind and deaf, scooting himself across a dusty floor on his knuckles, his voice growing more urgent as his thin fingers reach out to touch the walls of his own home. "Help me," he cries. "I've wandered into a stranger's house ... He's going to beat me up!"
There are any number of scenes like this in Joshua Oppenheimer's breathtaking new documentary The Look of Silence, in which a 44-year-old optometrist named Adi Rukun confronts the men who killed his brother in the 1965 Indonesian genocide of more than a million alleged Communists. The film is laden with similar moments: symbolic and resonant, but rooted in a grim reality. The man crawling on the floor is Adi's father, who suffers from dementia and is trapped in a surreal nightmare.
The film, which opened for a limited U.S. release Friday, is the companion to 2012's Oscar-nominated The Act of Killing, which offered a harrowing look at the aging perpetrators of the U.S.-backed genocide in Indonesia. Today, many of those men are still in power. Celebrated as national heroes, they brag openly about the mass murders they committed, reenacting for Oppenheimer in detail how they strangled, tortured, and beheaded people.
The first movie attempts to understand the circumstances that created an environment for such men to be revered, how the killers truly see themselves, and whether they're capable of repenting for their actions. Released three years later, The Look of Silence switches to the perspective of the survivors and the victims' families. It follows Adi, whose brother, Ramli, was among those murdered by paramilitary groups two years before Adi was born. With the help of Oppenheimer, who remains a largely invisible force behind the camera, Adi finally confronts his brother's killers face-to-face. The documentary looks at what it's like to live surrounded by the people who murdered your family—and how dangerous it can be to seek truth and healing in a country with a legacy of lying about and defending atrocities.
Though Adi didn't witness firsthand the choking effects of violence, he grew up in a village that did. He learned of Ramli's death from his mother (the only person who would speak about him), and, later, from Oppenheimer's on-camera interviews with the perpetrators. The audience, in some ways, learns and processes facts alongside him. In scenes interspersed throughout the film, Adi sits quietly in an empty room before an old TV set. In one, he's watching an excerpt from a 1967 NBC News report, where an Indonesian man tells a receptive American journalist how beautiful his country is now that it's been cleansed of Communists. In other scenes, Adi watches two old men reenact with glee how they'd slit people's throats, castrate them, and drag them through the fields to be dumped into the river.
But in the film's most gripping scenes, Adi sits with his brother's killers in real life—often while testing their eyesight—and asks them to take responsibility for their crimes. Before knowing Adi's identity, most eagerly profess their deeds. One admits to bringing a woman's head into a store to frighten the Chinese owners, and others to drinking their victims' blood because it was the only way to avoid going crazy. "Both salty and sweet, human blood," the death-squad leader, Inong, tells Adi, unprompted, during their exchange. "Excuse me?" Adi asks, as if unsure he'd heard correctly. "Human blood is salty and sweet," Inong repeats.
After enough of these kinds of unimaginable details—both The Act of Killing and The Look of Silence are rife with them—it's easy as a viewer to feel numb. Not from desensitization, but from the exhaustion of being pulled apart by competing emotions: horror, disgust, and disbelief on one hand, and admiration and empathy for Adi on the other, who never once even raises his voice with his guests. His bravery—there's no other word for it—causes his family to balk once he tells them he's been meeting with Komando Aksi death squad leaders. "Think about your children!" his wife warns him. His mother advises him to carry a butterfly knife or a club, and to not drink anything he's offered in case there's poison in the cup ("Tell them you're fasting," she says.)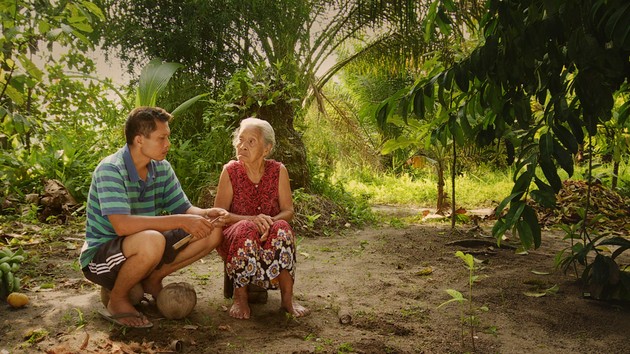 In The Look of Silence, "blood-thirsty," has literal meaning. "Eviscerating" and "heartrending," too. To say that the film cuts deeply feels wrong, after hearing veteran executioners discuss how they removed the limbs of their victims. And so it's no surprise that when the film ends, for many viewers, the only response that might feel right is to say nothing at all for a while.
But to do that is to do an injustice to the movie. Neither Adi nor Oppenheimer are passive witnesses to what they discover. While Adi's job is to correct the vision of others, he also tries to rectify their flawed vision of themselves and their place in history. He tells the killers that their truth is mere "propaganda." He tells his son that his teachers are lying when they say the Communists were evil and had to be crushed.
Oppenheimer's own hand in the film is invisible but critical. Adi encouraged him to collect the stories of the killers, but Oppenheimer also paved the way for Adi to meet with them safely by ingratiating himself to leaders and paramilitary groups. After speaking with dozens of perpetrators, he came to understand their revisionism as a symptom of collective ignorance. "Because they've never been removed from power ... they try to take these bitter, rotten memories and sugarcoat them in the sweet language of a victor's history," Oppenheimer told me. If The Act of Killing strips away the facade to reveal the killers' hypocrisy, The Look of Silence looks at the lies both the perpetrators and victims have told themselves for decades in order to survive.
Even for a film that chooses to convey horror in close-up, The Look of Silence's message finds broad relevance across geopolitical lines. The film doesn't shy away from the U.S.'s role in the genocide: In one scene, a murderer says he should be rewarded with a trip to the U.S. for his work; in another, a perpetrator says, "We did this because America taught us to hate Communists." The Indonesian genocide, Oppenheiemer said, is as much America's history as the mass killing of Native Americans. He thinks the film should also prompt viewers to think of America's involvement in other wrongdoings, past and present, that allows its citizens to lead comfortable lives with cheap electronics, clothes, and oil.
And yet. "It's very moving to me that the film is coming out in the United States this summer, after a particularly traumatic year in which we've been reminded again and again ... in unmistakable ways, of the open wound of race right here," Oppenheimer said. The last thing he wants is for people to see The Look of Silence as "as a window into a far-off place about which we know little and care less." The spirit of Indonesia's anti-Communist killings, which lasted from 1965-1966, isn't so foreign: Oppenheimer describes America's history of racism in more global terms. White supremacists and the Klan were effectively "neo-Nazi paramilitary mobs" who carried out "state-sanctioned terrorism " through lynchings and other acts of violence against blacks. He recalls his own childhood, going to high school in suburban Maryland, where his mostly white magnet school within a majority-minority school was effectively legal "apartheid."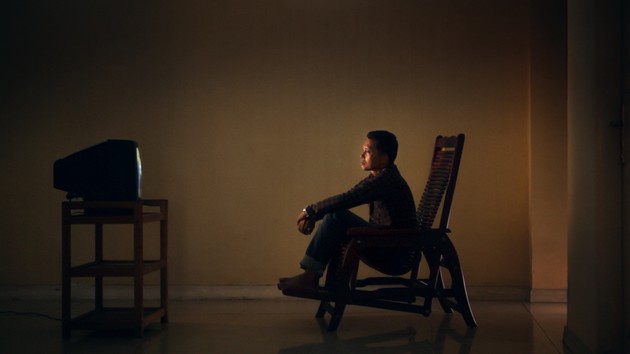 An American listening to Oppenheimer might feel defensive, or ashamed. But The Look of Silence is about how this impulse to turn away from blunt truths—about one's country and history—harms progress and reconciliation. In Adi's case, people would chastise him for bringing up "politics" or for "opening a wound" every time he talked about his brother, whose name had become verboten in his village as shorthand for the entire genocide. Before change can unfold at the top, transformation needs to happen at the bottom. "You can't have democracy without community, and you can't have community if everyone's afraid of each other," Oppenheimer said.
And change is happening. After The Act of Killing was nominated for an Academy Award, the Indonesian government finally acknowledged the genocide, saying that the country would deal with it in its own time. The Look of Silence has been screened over 3,500 times to more than 300,000 people in Indonesia, Oppenheimer said. Many of those people will be relatives of the killers, but the film offers a hopeful blueprint for how generations living in the shadow of past crimes can come together, and move forward.
All these lessons take time to materialize fully. The Look of Silence is an inherently political film, but not one that ends with a lengthy text crawl imploring the audience to do their part and change the world. Like its predecessor, it's a devastatingly beautiful film about the power of cinema, and its ability to testify to some aspect of human nature with a veracity and elegance that escapes other mediums. Every scene weighs on the audience. But Oppenheimer and Adi manage to locate a lightness as well that lessens the burden.