Diversity Comes to the Emmys, Slowly
The TV industry's annual awards list recognized some worthy new programming and a more diverse slate of actors.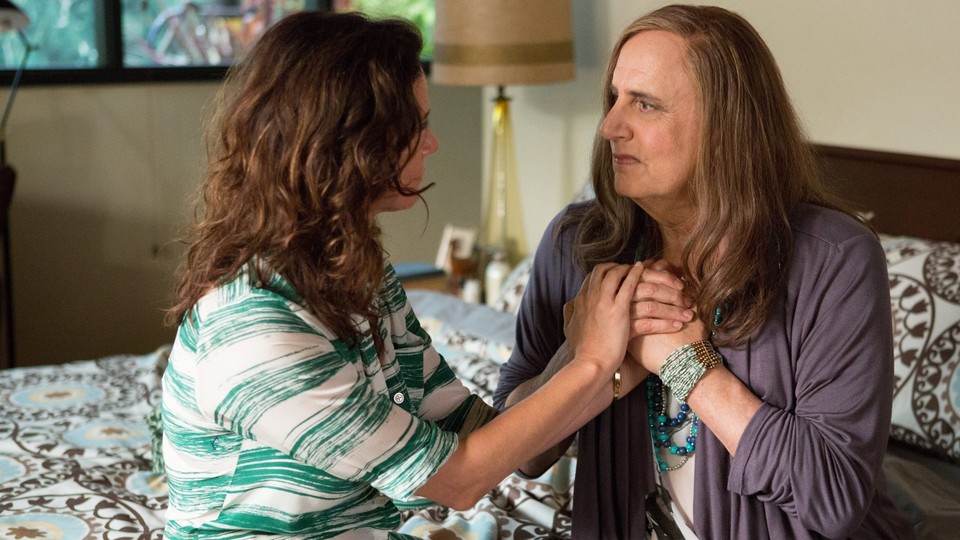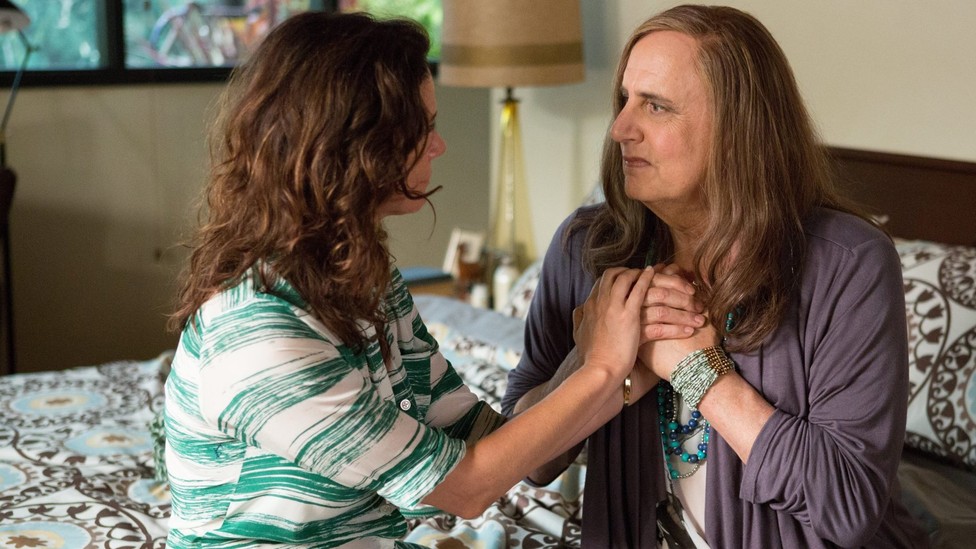 Progress comes slow to any awards body, and the Emmys are no different. After a 2014 ceremony that handed trophies to scores of familiar faces, it was nearly impossible for this year's nominees to feel quite so dull.
With a handful of rule changes and a general sense of acceptance that Internet-based TV isn't going anywhere, Thursday's announced nominees included acclaimed niche shows like Amazon's Transparent and Netflix's Unbreakable Kimmy Schmidt, while creaky ratings-winners like The Big Bang Theory fell off the map. This year's Emmy nominees embraced progress by recognizing TV's ever-growing landscape, but at the cost of major recognition for network television's newfound focus on diversity.
The television landscape is undergoing its second enormous sea change in 15 years. When HBO entered the primetime drama scene with The Sopranos in 1999, the Emmys were slow to acknowledge the new high-quality output from premium cable, giving the show its first Outstanding Drama Series trophy in 2004, for its fifth season. Since then, cable has dominated the drama categories, but less so in comedy (where a cable show has won Outstanding Series only once—Sex in the City in 2001). Meanwhile, cable offerings have become even more diffuse, other networks like AMC and FX have entered the scene as heavyweights, and streaming series have become a serious force. Netflix's House of Cards and Orange Is the New Black were all over this year's nominees list, but one of TV's most critically popular and highly viewed shows, Fox's Empire, got only one major nod.
It's a curious situation—though the Emmys should be commended for acknowledging the wide landscape of quality TV available online, the awards seem to have lost interest in the kind of primetime network dramas that would have been mainstays in the 1980s and '90s. Lee Daniels and Danny Strong's music-business drama Empire debuted to soft reviews but great ratings in January, and its word of mouth quickly built as viewership exploded, making it the kind of phenomenon the Emmys would have previously been loath to ignore. This year, only its lead actress, Taraji P. Henson, was recognized. Similarly, Shonda Rhimes's ABC drama How to Get Away With Murder was the kind of ratings bonanza network TV supposedly can't count on anymore, but was only nominated for lead actress (Viola Davis) and guest actress (Cicely Tyson).
Those nominations gave the 2015 ballot more diversity considering how depressingly poor the Emmys have been at recognizing lead actors of color over the years. Black-ish's Anthony Anderson, Unbreakable Kimmy Schmidt's Tituss Burgess, Getting On's Niecy Nash and Key & Peele's Keegan-Michael Key were other encouraging first-time nominees, although they all came in the comedy categories. That side of the Emmys is undergoing a serious revamp—though ABC's consistent hit Modern Family is still collecting nods, there's a lot of newer blood such as the aforementioned Transparent, Black-ish, and Comedy Central's Inside Amy Schumer. With the Emmys, the first nominations are often the hardest: Once you're a known quantity with voters, it's easy to come back for more next year.
That phenomenon is perhaps most observable in the major drama categories, where a lot of long-running shows near the end of their lives still reign supreme. AMC's Mad Men, a four-time winner for Outstanding Drama Series, will make its eighth and final run at trophies next year, likely gunning for acting trophies its cast have never claimed (Jon Hamm, Elisabeth Moss, and Christina Hendricks have never won). PBS's Downton Abbey is a long distance from its years as a critical favorite, but still managed three major nominations. HBO's Game of Thrones, Showtime's Homeland, and Netflix's two shows are all familiar faces, and the only new series nominated was AMC's Better Call Saul, a spinoff of last year's winner, Breaking Bad.
There are bright spots to be found in almost every category. After years of acclaim for a show where she plays six major characters (all clones of each other), Tatiana Maslany got her first nomination for BBC America's Orphan Black. After winning in the Guest Actress category last year, Orange Is the New Black's Uzo Aduba successfully graduated to Supporting Actress after a rule change tightened the Academy's stance on category eligibility. That, too, was the reason for Orange Is the New Black's shift from the comedy to drama category, where the show has proven it can stand toe-to-toe against grimmer, male-dominated premium dramas.
These signs of progress may not extend to the Emmy winners when they're announced on September 19th. It would hardly be surprising if voters, confronted with a wider pool of talent (most categories have expanded to seven nominees), opt for the familiar in Mad Men and Modern Family. But hopefully, the network television shows that embrace diversity while emphasizing quality will eventually end up being rewarded.