Ashley Monroe's The Blade: Sharp and Sweet
The country singer's follow-up to 2013's Like a Rose is a confident layering of whiskey-soaked angst and lyrical contentment.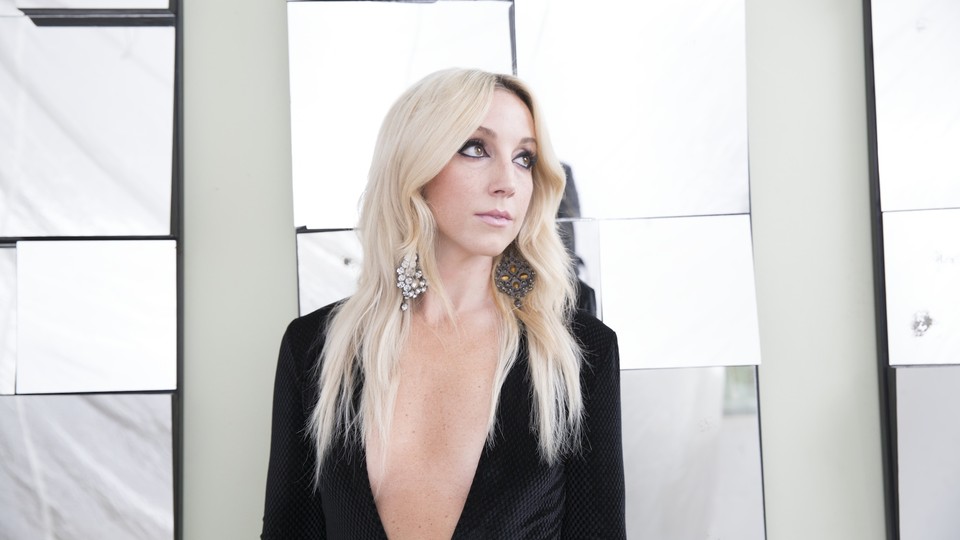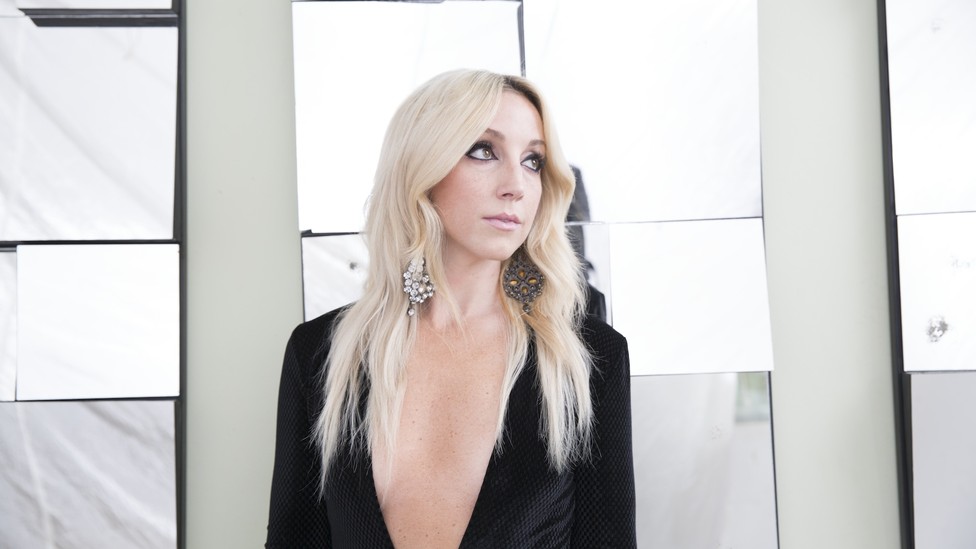 While the world mourned the end of Blake Shelton and Miranda Lambert's marriage earlier this month, a handful of profiteers saw the bittersweet upside: the music that would surely follow. After all, if Lambert, country's swaggering high priestess, and Shelton, its sleazy reprobate cousin, can't be counted on to provide the definitive 21st-century odes to D-I-V-O-R-C-E, then Nashville really is in decline.
In recent years, though, country's jagged hurt of wounded hearts and reckless lovers has been superseded by something more celebratory—sure, there were the hollow drunk dials of Lee Ann Womack's "Last Call" and Lady Antebellum's "Need You Now," but even the sad-sack jilted groom of Dierks Bentley's "Drunk on a Plane" ends up turning his lonely honeymoon into a raucous fiesta and getting a little extra attention from a comely flight attendant. The general sense of joie de Jose Cuervo was part of what made Ashley Monroe's 2013 album Like a Rose so bracing: If bro-country was all about the party, Like a Rose confronted the aftermath. "Nothing hits," she sings on one track, "Nothing hurts, like the morning after."
Monroe is a storyteller who can tap into her fragile heart in a sweetly subversive way: Her imagery isn't hearts and flowers so much as flowers and flick-knives. "Give me weed instead of roses," she compels a lover on Like a Rose, "bring me whiskey 'stead of wine. Every puff, every shot, you're lookin' better all the time." Her new album, The Blade, channels that edginess in theory, but also tempers it with an unmistakable sense of contentment. "If April showers bring May flowers," she sings on "Mayflowers," "and a flower brings a smile / then I can't complain."
That isn't to say it's all sunshine and Sweethearts. The title track, perhaps the most persuasive song, and the only one on the record that doesn't give Monroe a writing credit, is a piano-led ballad suffused with the raw ache of a wounded heart:
I let your love in, I have the scar
I felt the razor against my heart
I thought we were both in all the way
But you caught it by the handle
And I caught it by the blade
The most country element on the song is Monroe's voice, which trills girlishly even on more aggressive tracks. "Winning Streak," for one, has keyboard riffs and riots reminiscent of Jerry Lee Lewis: "My mind is unadjusted / and my guitar strings are rusted," she drawls, "had somebody that I trusted / Leave me broke and busted." A chorus of male backing singers jut in and out, adding to the jaunty feel, and the stakes feel breezily low.
More compelling is "If Love Was Fair," a plaintive, poppy track that gives into twang in the chorus amid a tangle of slide guitars. The first verse reminds of how effectively its singer sets a scene, and how winningly she presents dysfunction: If love didn't hurt, she wouldn't be "tangled up in someone's arms I know I won't see later … stuck between a rock and being stoned."
There are a handful of songs that simply relish happiness—"From Time to Time" is a saccharine but gentle benediction to a lover, while "Mayflowers" heralds the arrival of spring over a backdrop of strings and Monroe's Parton-esque vocals. The sound is so pleasant, so pensive, that it's easy to get past the hackneyed metaphors and hazy scenes. But it's infinitely more thrilling when she gives in to excess. "I buried your love alive," she almost brags on a track of the same name. "Deep inside me, there's a shallow grave / That haunts me every day." The song is saturated with spilled whiskey and regret, but there's an unmistakable swagger to it. It's part and parcel with "Dixie," a mournful ode to the troubled state of southern living. "It was the mines that killed my daddy / It was the law that killed my man," she recalls. "It was the Bible Belt that whipped me when I broke the fifth command."
Monroe's style is distinct from the ombré-outlaw schtick of the Pistol Annies, her on-hiatus group with Lambert and Angaleena Presley. But in similar ways, she challenges the country status quo and upends expectations about what female artists should and shouldn't do. The women in the songs of Dierks Bentley and Luke Bryan and Sam Hunt are mostly interchangeable cyphers—lipsticked, Daisy Duke-wearing mannequins with legs the length of Tennessee and jeans faded in all the right places. The Blade is a reminder that reality is infinitely more complex, and more gratifying, even if there's a sharp edge underneath all that sugar.